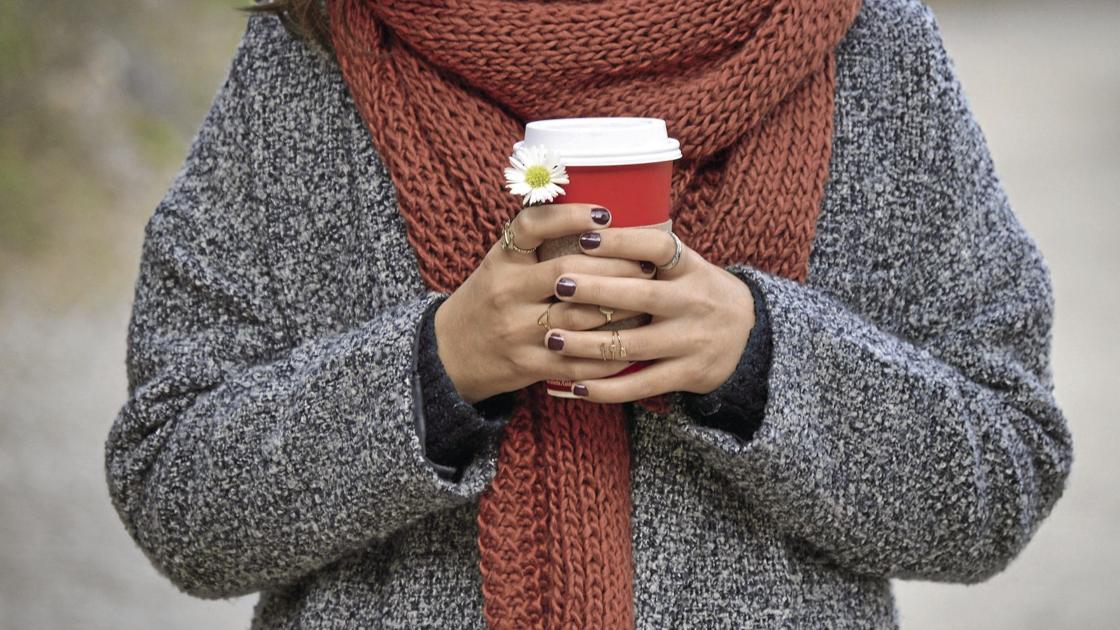 6 ways to wear your favorite scarves | Fashion and Style
Table of Contents Scarf shapesPopular scarf materials‌How to style a scarfPeople are also reading… Photos:
While often worn around the neck or shoulders, scarves can be styled in countless ways. Depending on their shape and materials, scarves can also accessorize pants, hair and bags. Here are six ways to wear your favorite scarves.
Scarf shapes
Square scarves usually measure between 12-by-12 and 60-by-60 inches. They can be easily folded for tying or looping.
Rectangular, or oblong, scarves measure between 10-by-24 and 36-by-60 inches and are considered highly versatile.
Most infinity scarves are at least 24 inches in circumference and can be worn looped around the neck once or twice.
Popular scarf materials‌
Wool has excellent insulating properties for cold-weather wear. Wool scarves are also naturally breathable and odor-resistant, and they work well for layering. Fleece scarves are light yet warm — affordable alternatives to wool scarves without compromising warmth. Lightweight silk and satin scarves are luxurious, smooth and breathable, with polyester as an affordable alternative to both.
How to style a scarf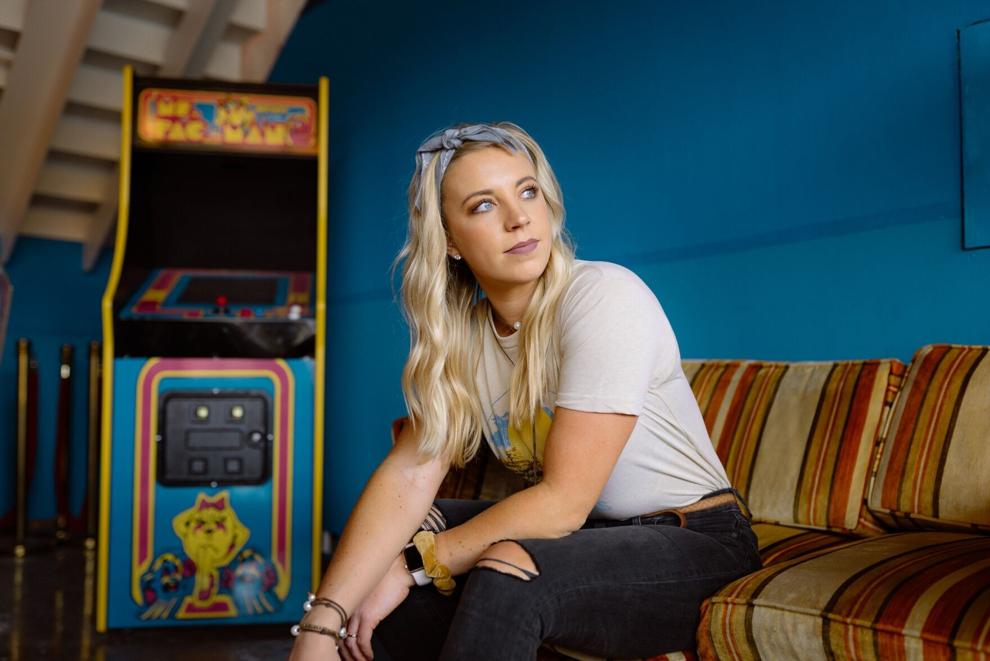 Polyester or silk scarves work as headbands because they won't make your head sweat.
Wrap a scarf around your forehead or crown of your head. Secure the scarf around your head with a knot, and add bobby pins if necessary.
Dress up a bun hairstyle by tying a square scarf around the base of the bun.
Lightweight scarves can be worn with pants as a belt to add a pop of color to your outfit — not to hold your pants up.
Roll or fold the scarf and thread through the belt loops. Tie the ends together in a bow wherever you choose to place it.
Infinity scarves can keep your head and ears warm when worn like a balaclava.
To create this style, wrap the infinity scarf around your neck once. Take the part of the scarf in front of your body and turn it 180 degrees to create a figure-eight shape by way of a second loop. Slip the new loop over your head and ears, and adjust accordingly.
A scarf can be worn around the neck, like a bandana. Fold a square scarf into a triangle and double-knot it. Try out knot placements — in the front or back, or wherever your outfit calls for.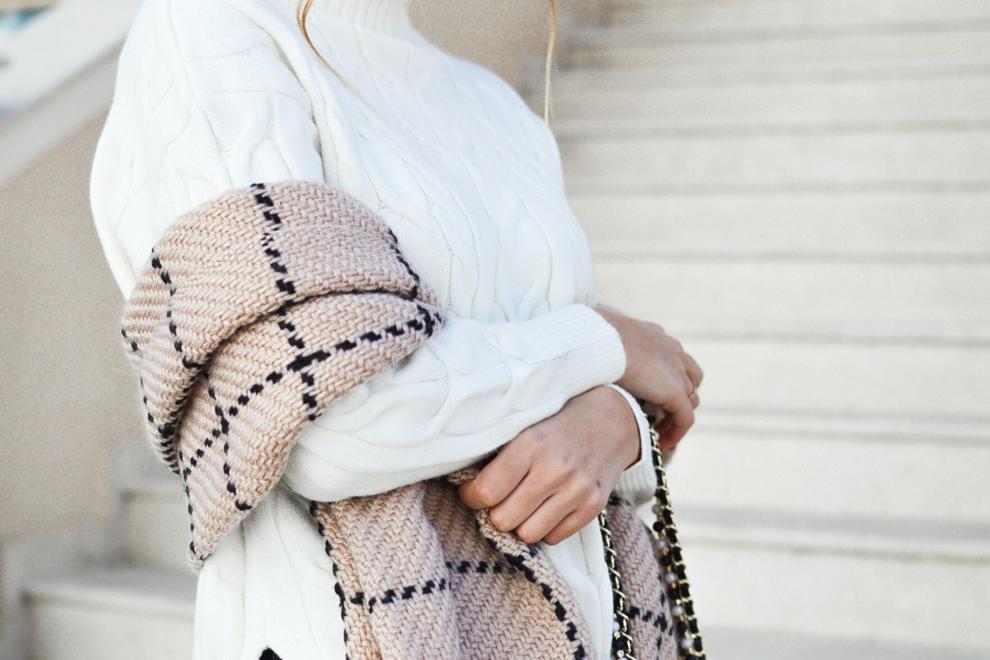 An easy and useful place to wear your scarf is over your shoulders. Instead of piling the scarf around your neck draped like a shawl, tied at the neck like a cape, or a more complicated orientation that dresses up an outfit.
Large rectangular scarves, sometimes called blanket scarves, work well as shawls. Big square scarves can achieve a tied-cape look.
An easy way to give a purse a facelift is by tying a scarf to it. This works best with smaller silk or polyester scarves, though larger ones will do if they're folded.
Attach the scarf to the largest piece of hardware near the bag's straps. It's best to double-knot the scarf so it doesn't fall off easily.
Refrain from tying it to carabiner clips or buckles, which can snag or damage the scarf.
Photos: Highlights from Paris Fashion Week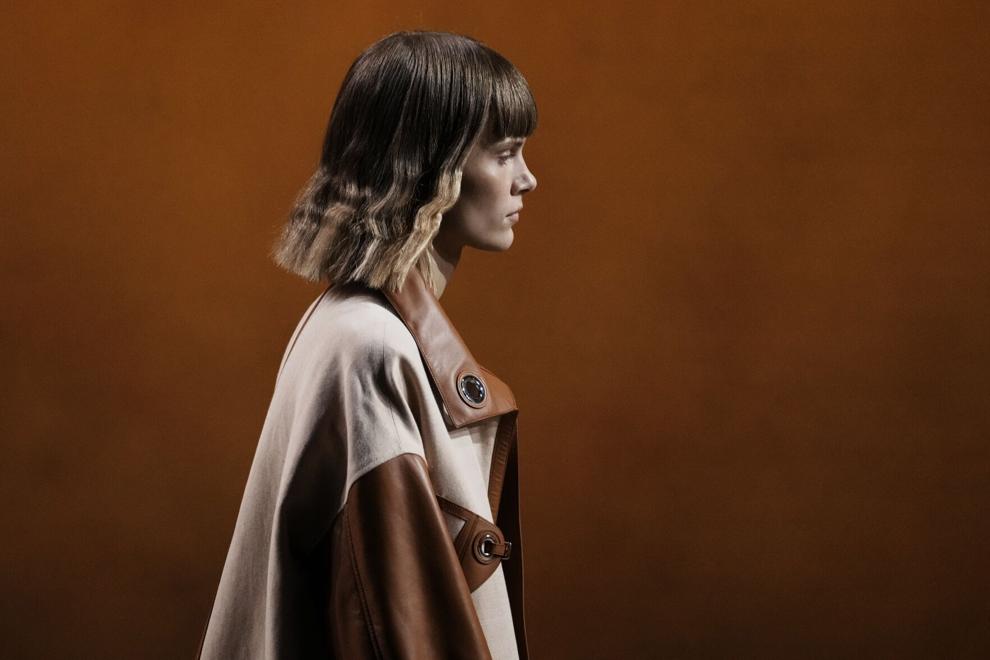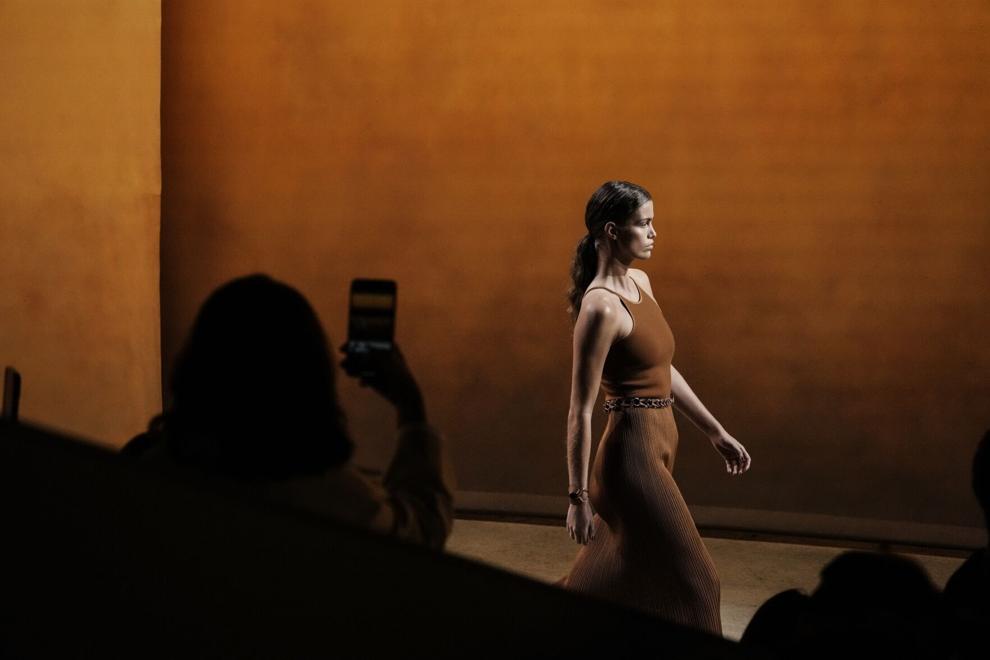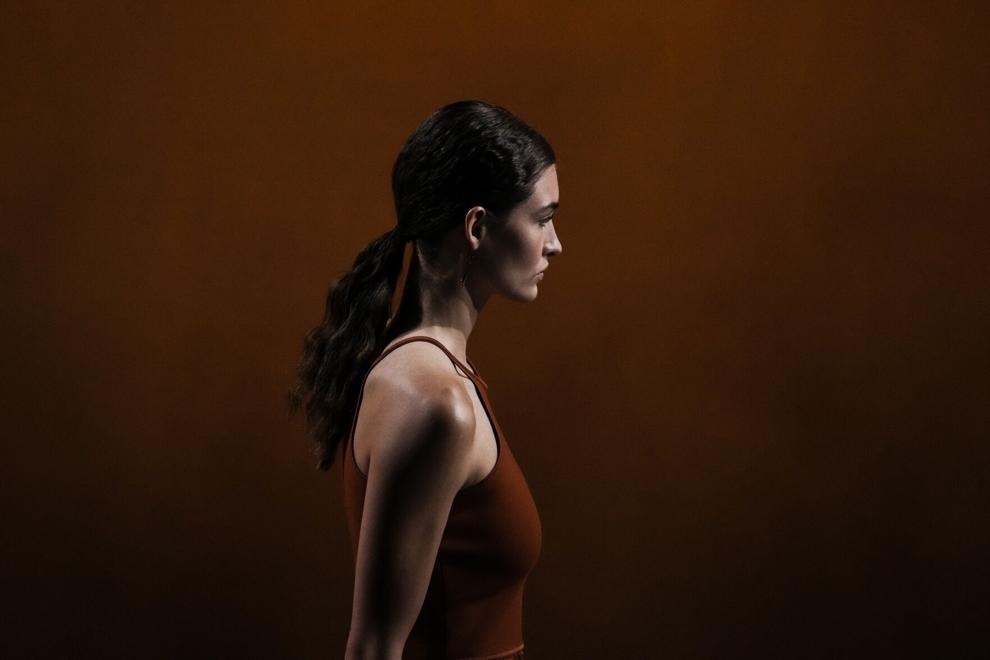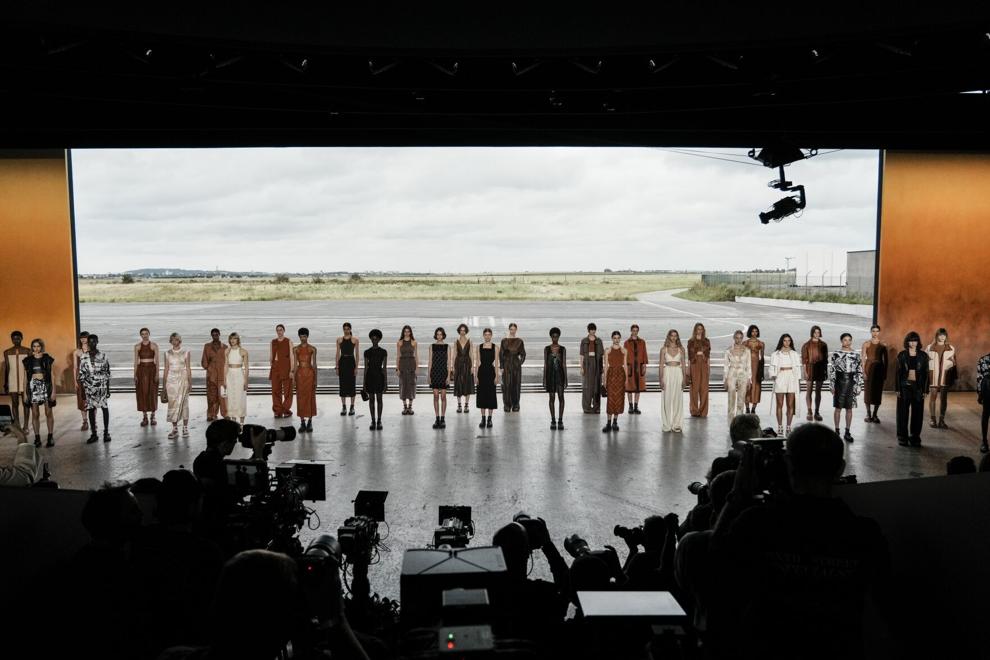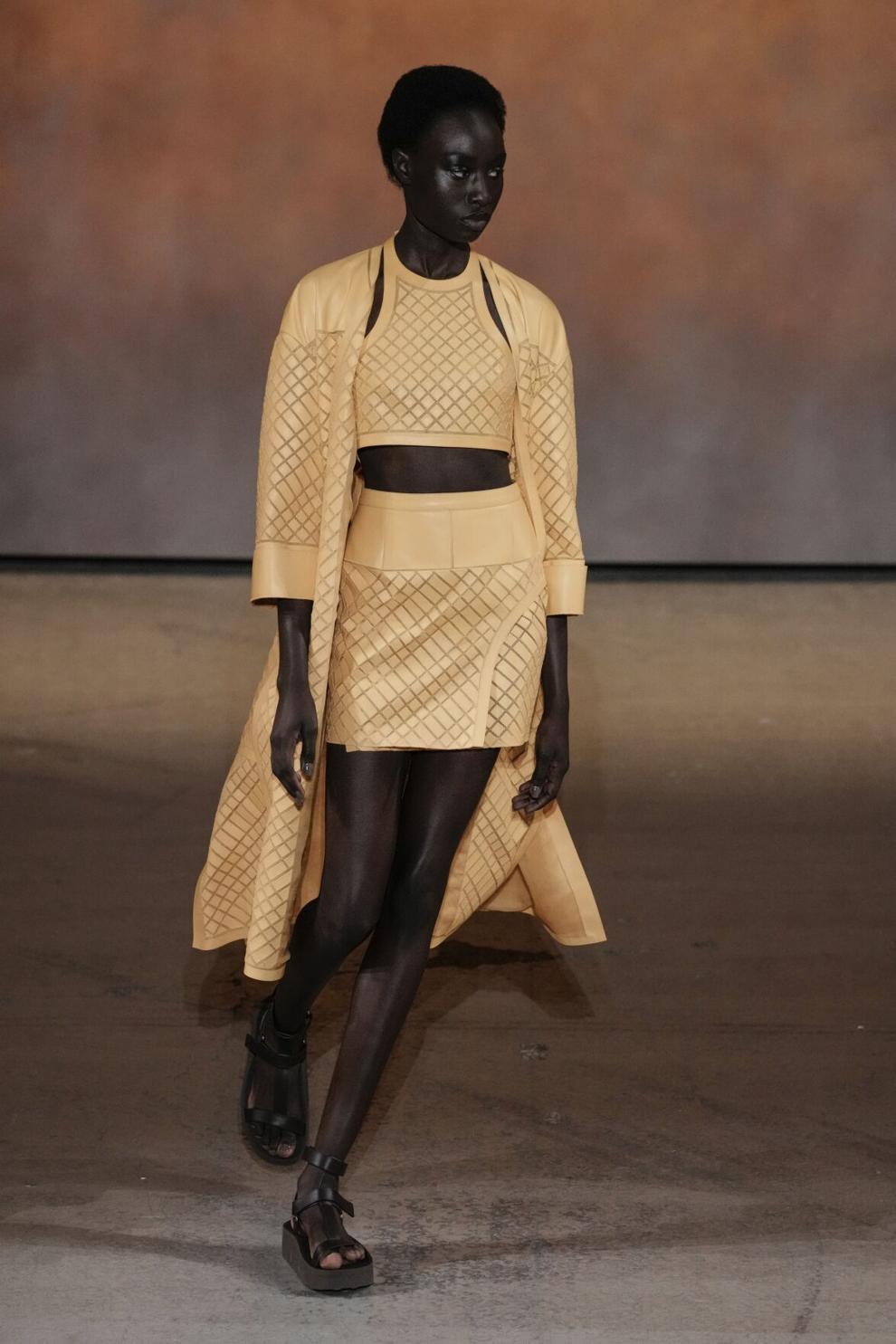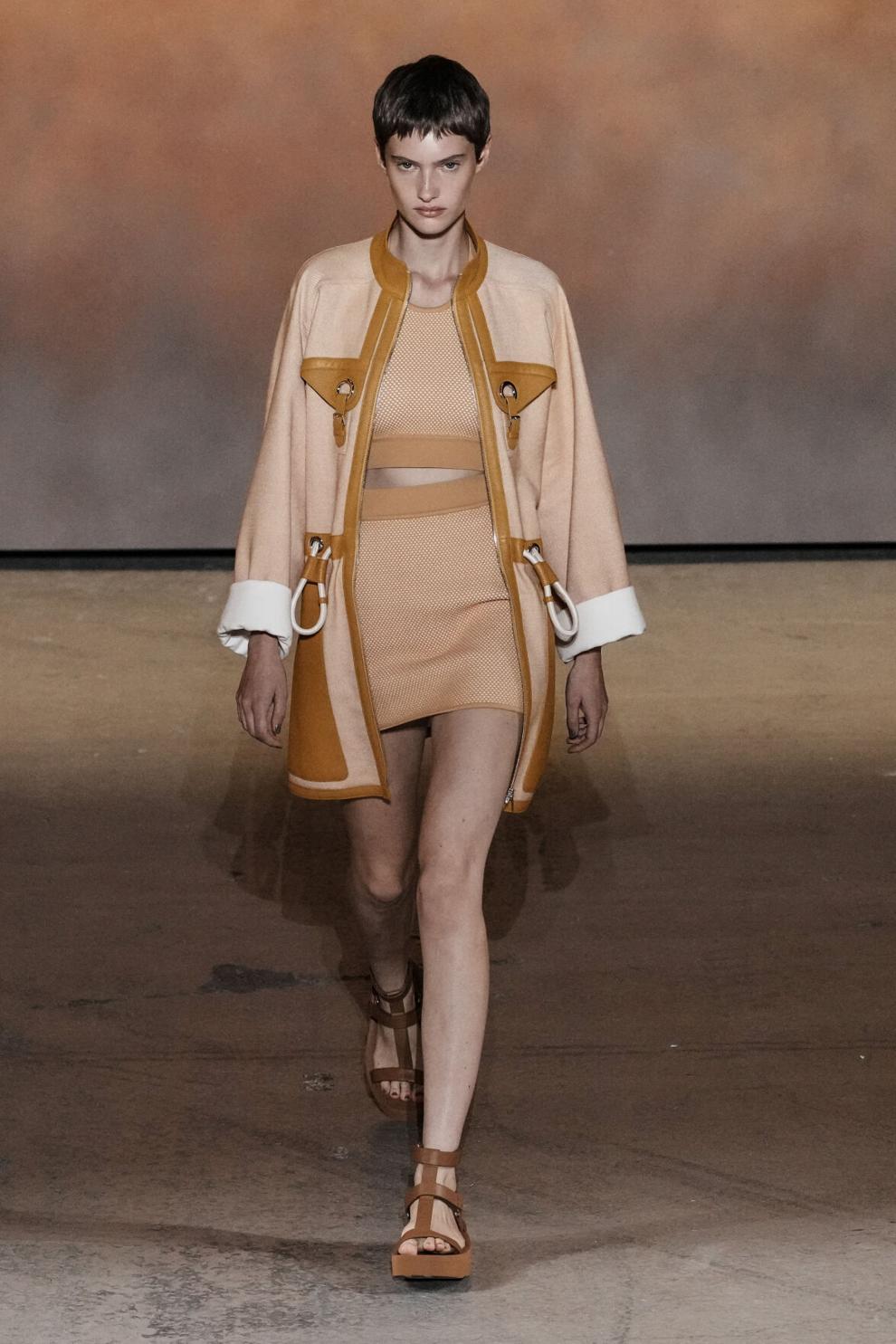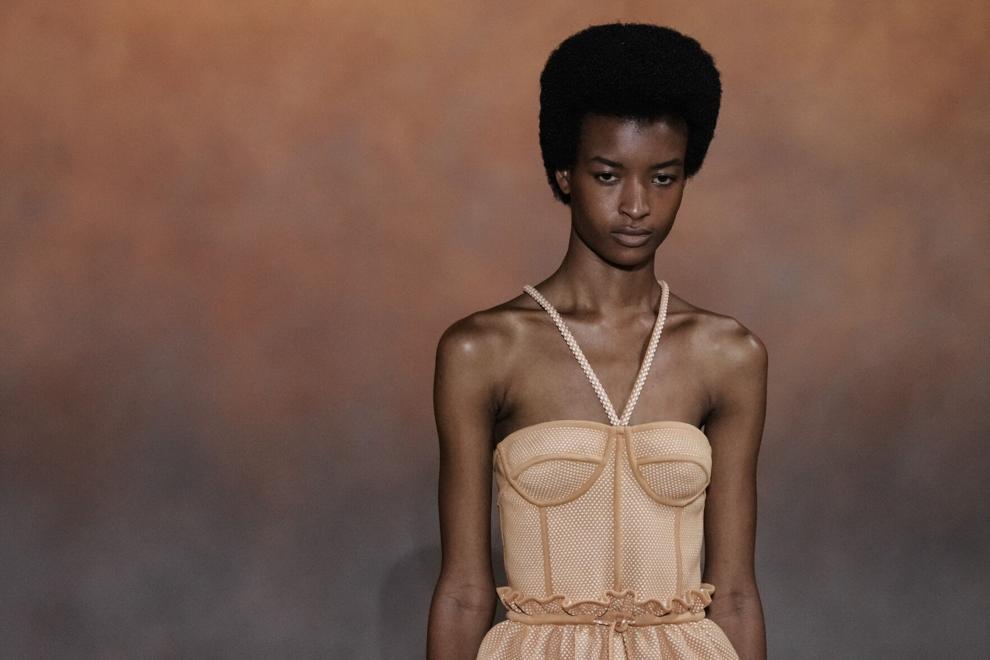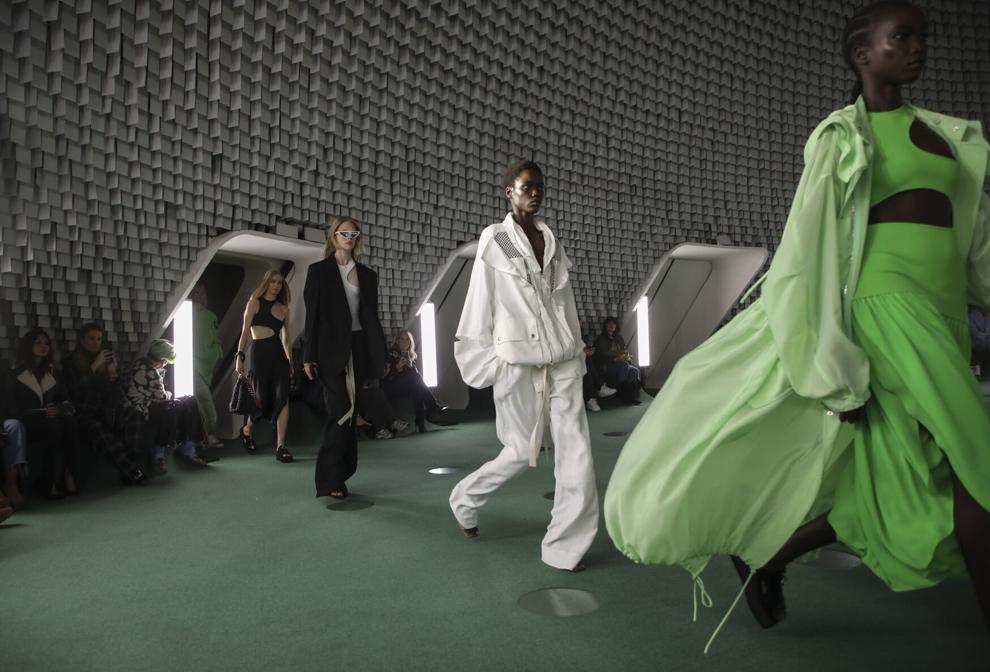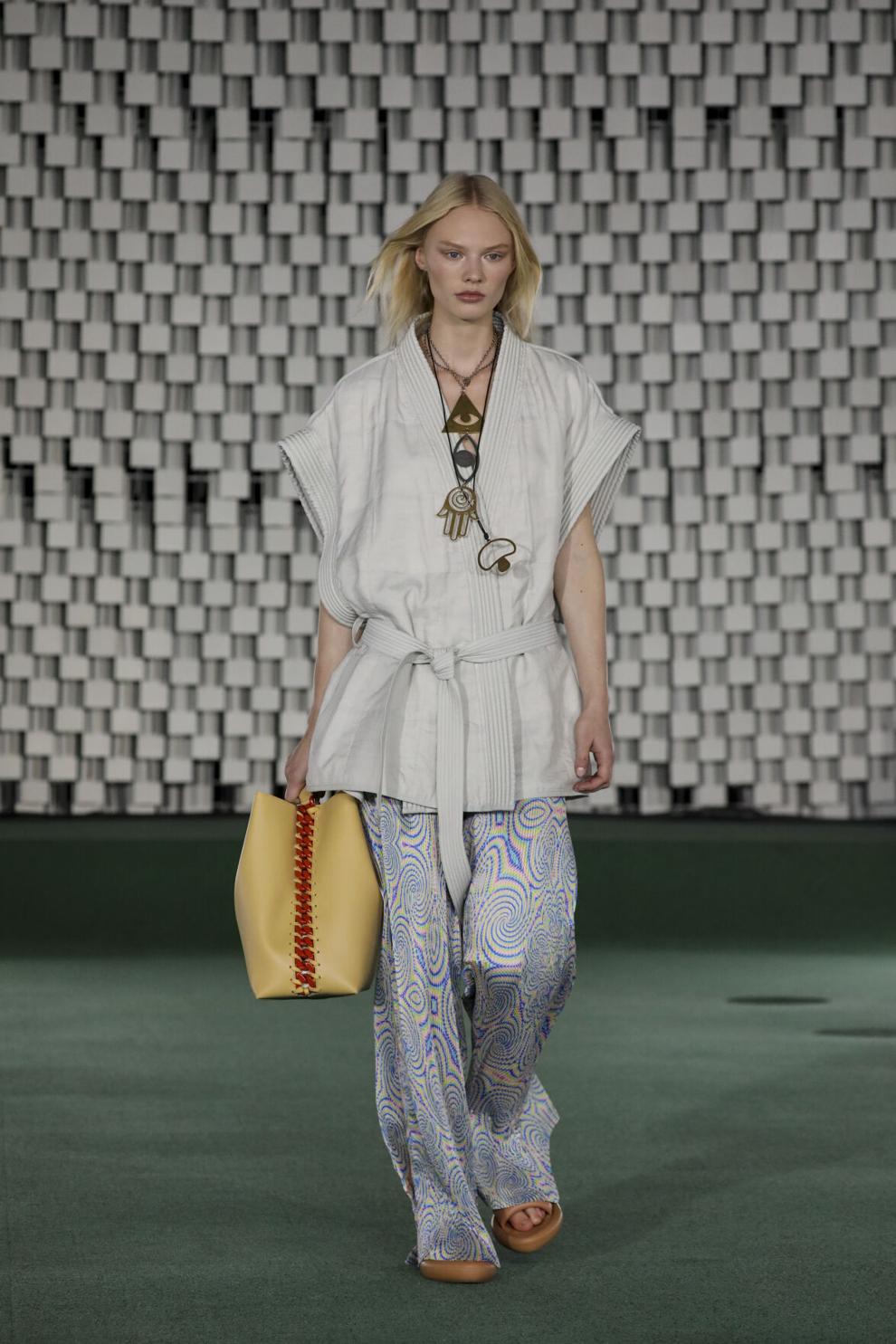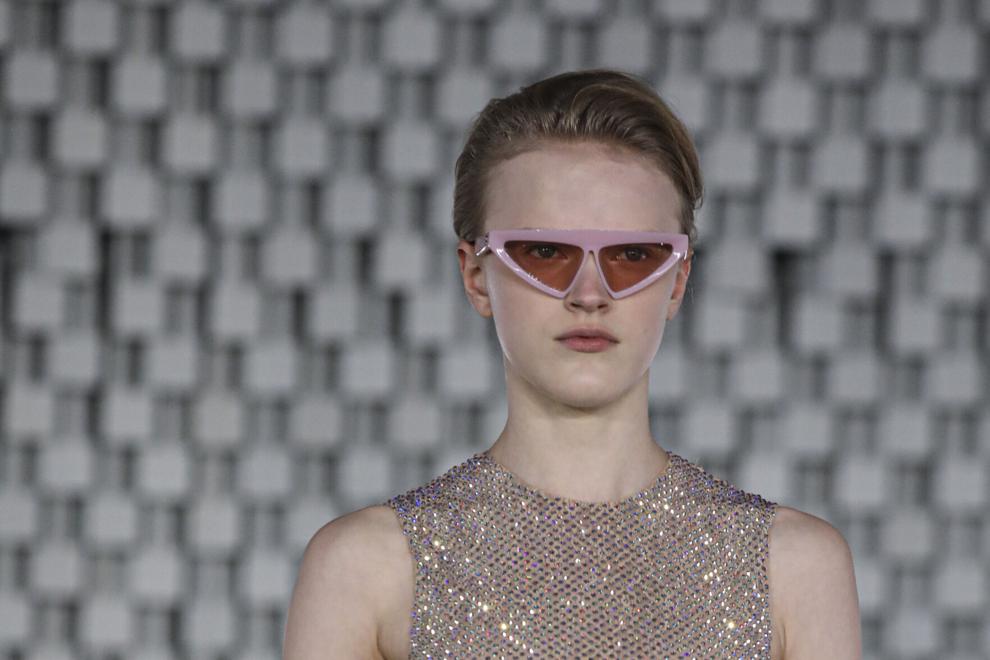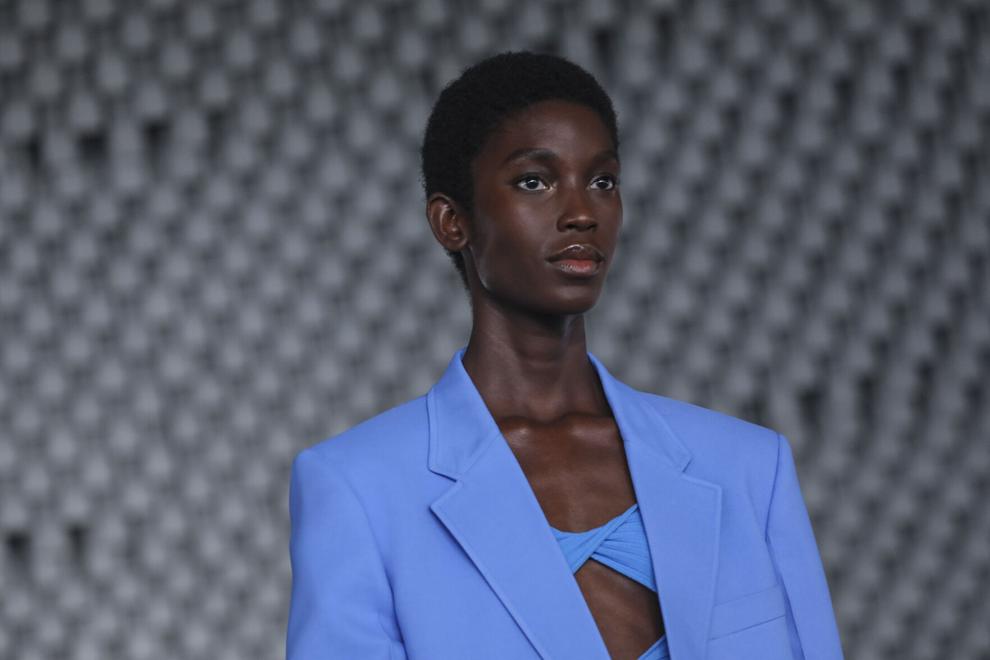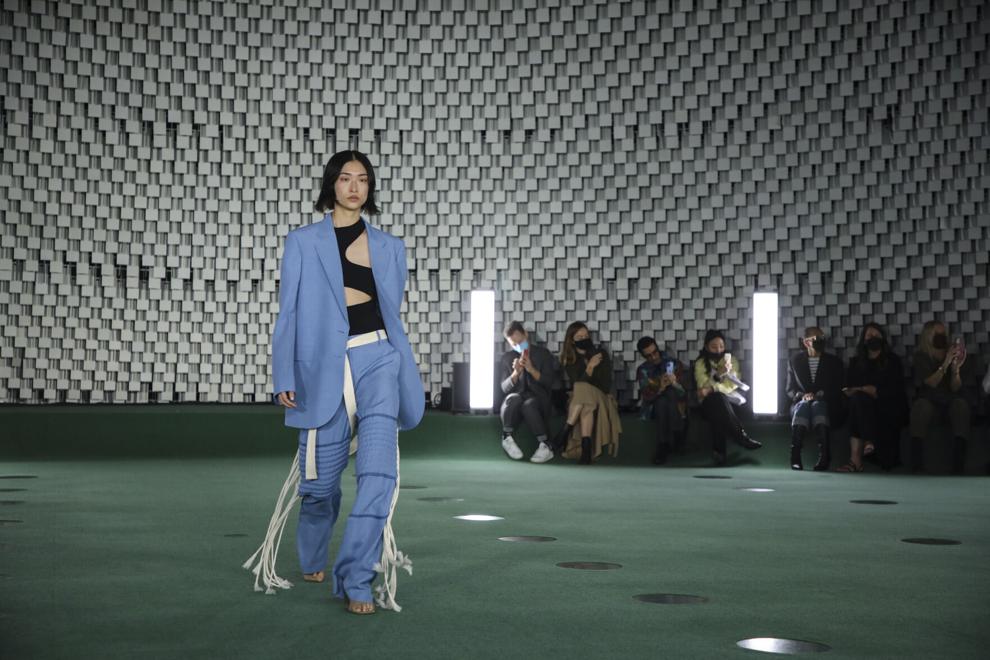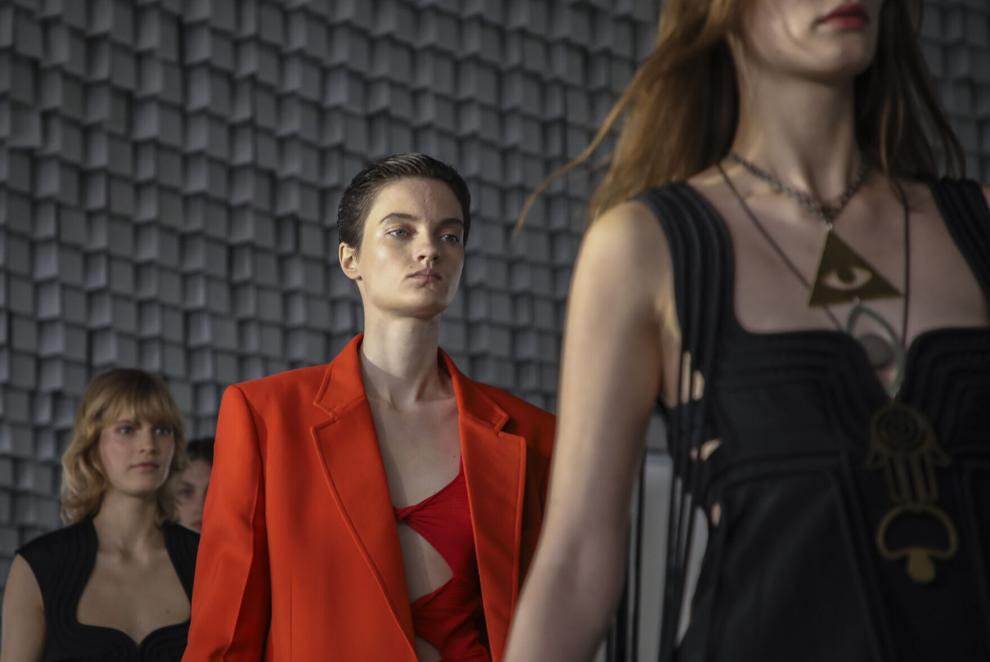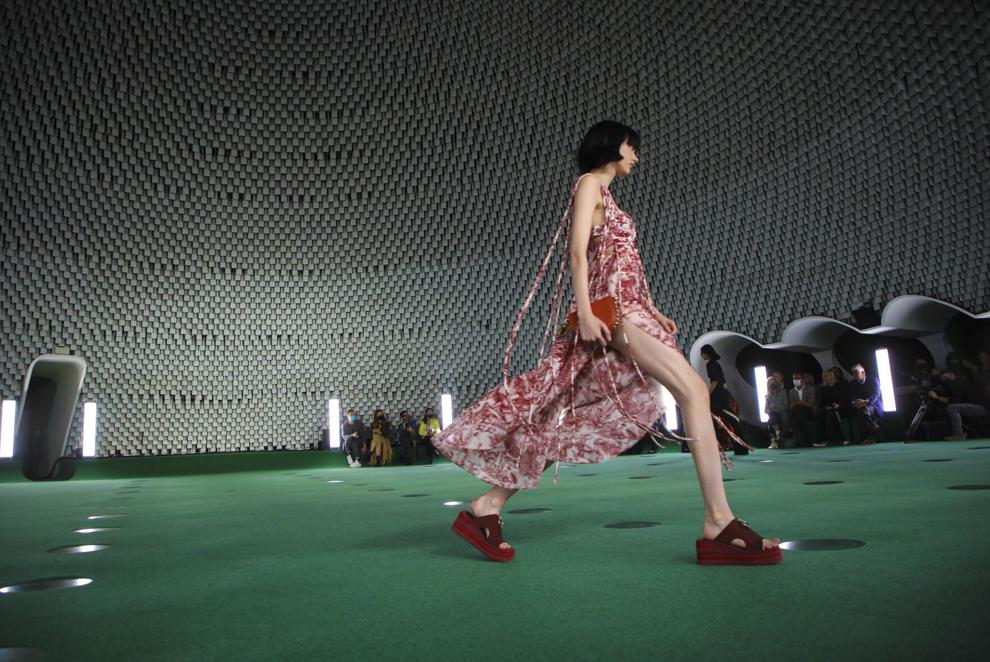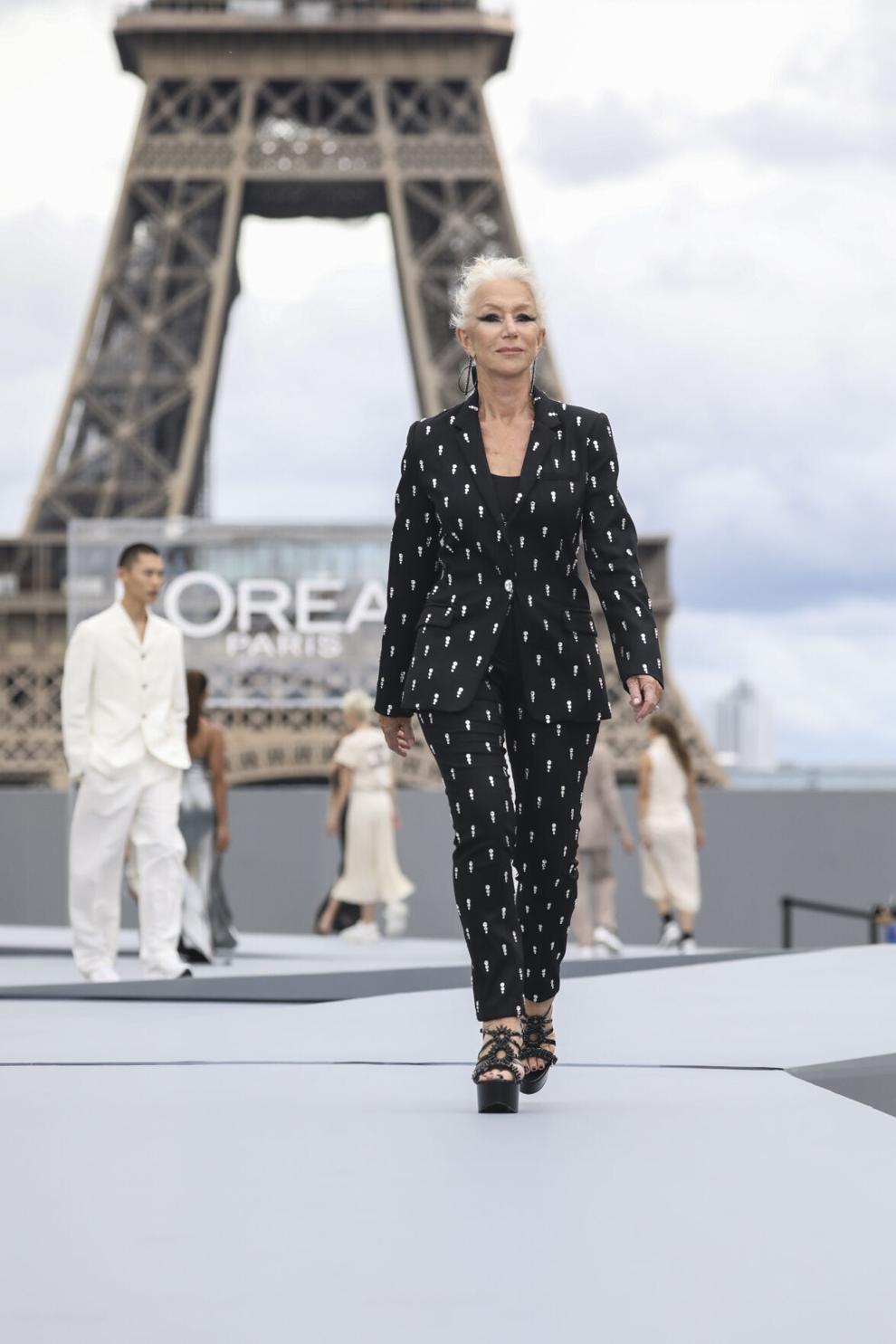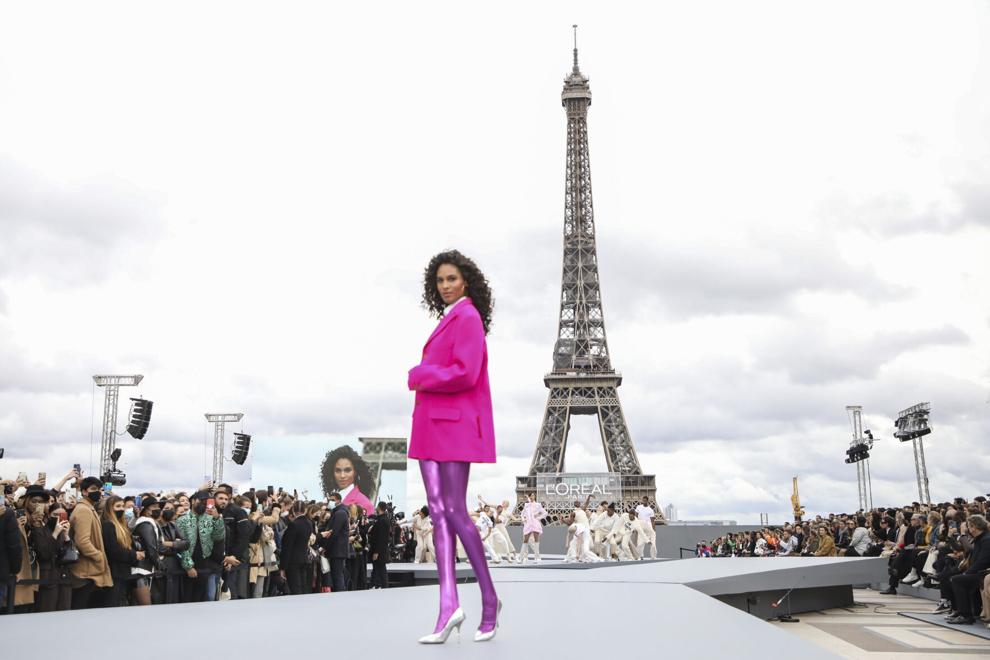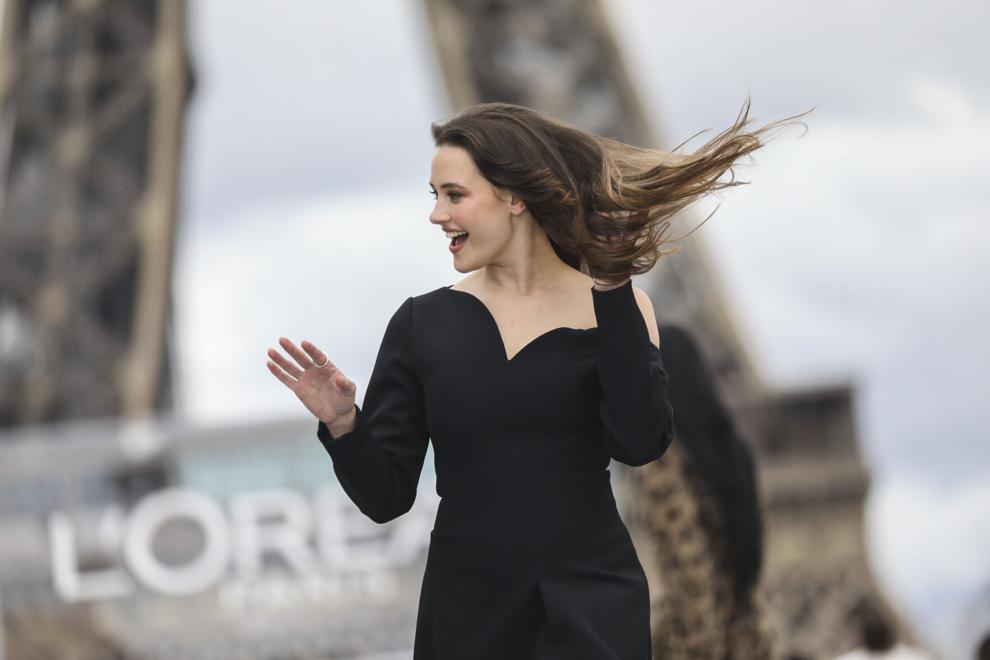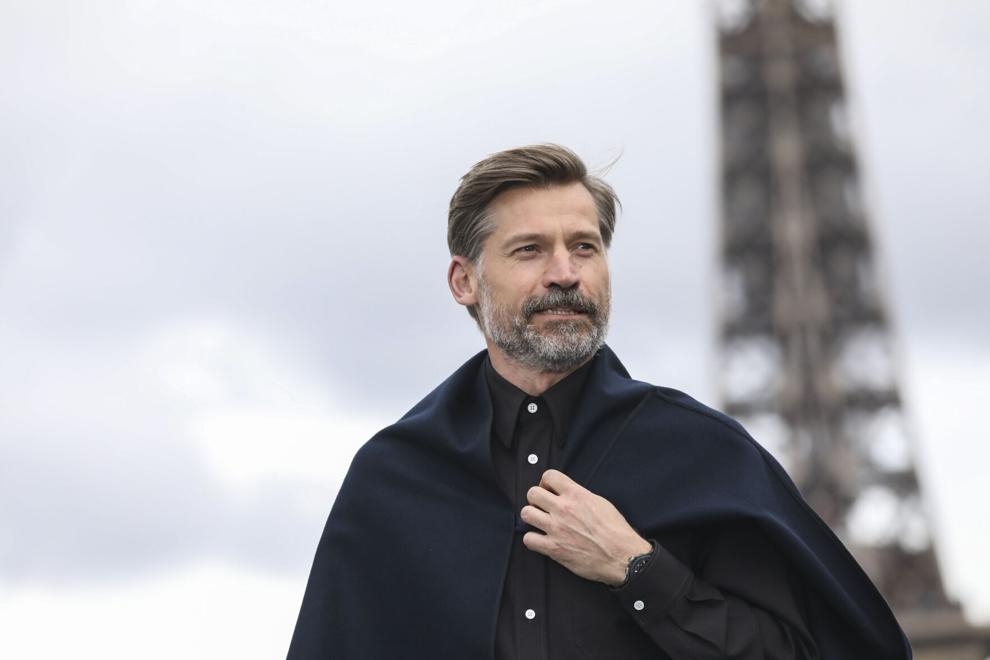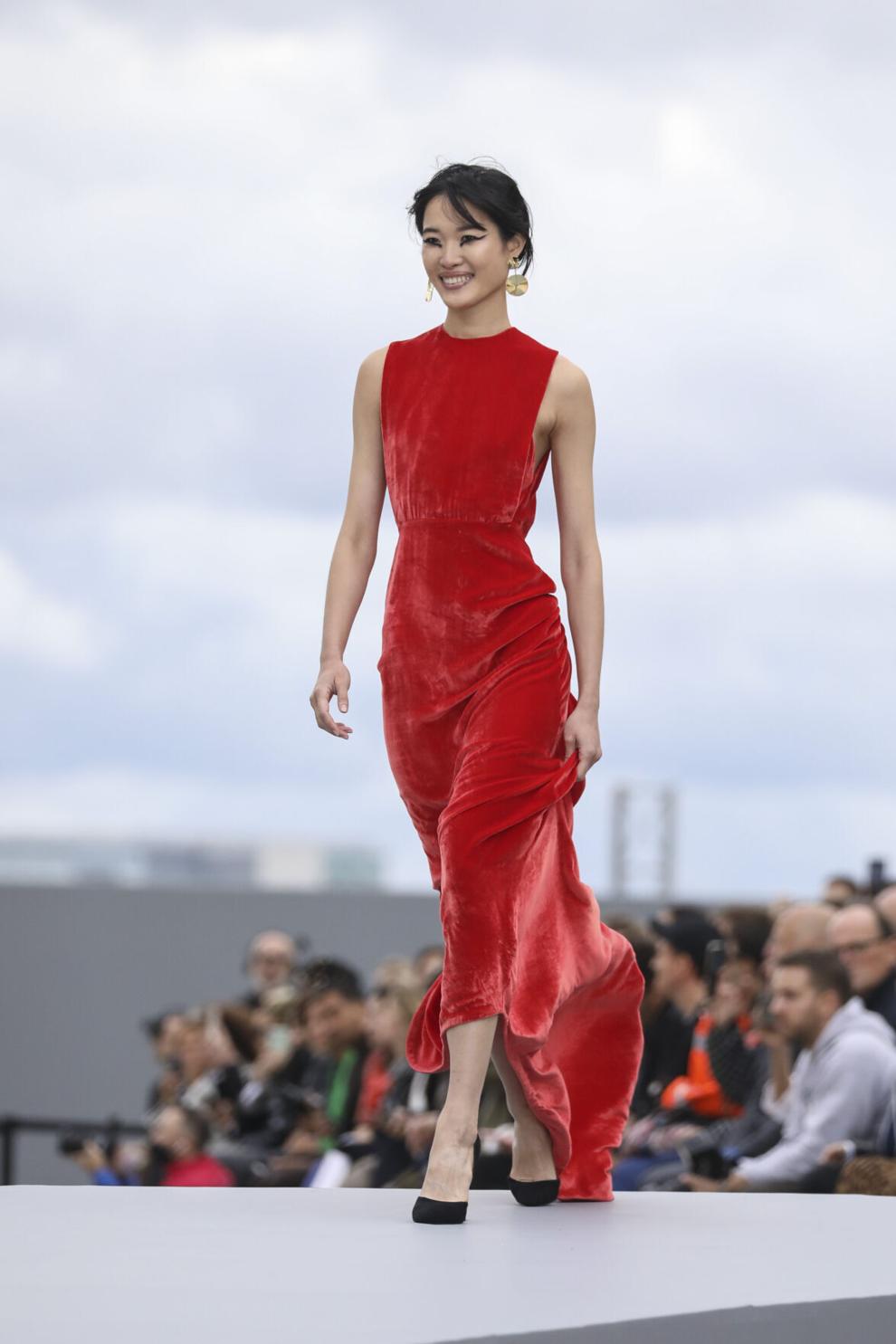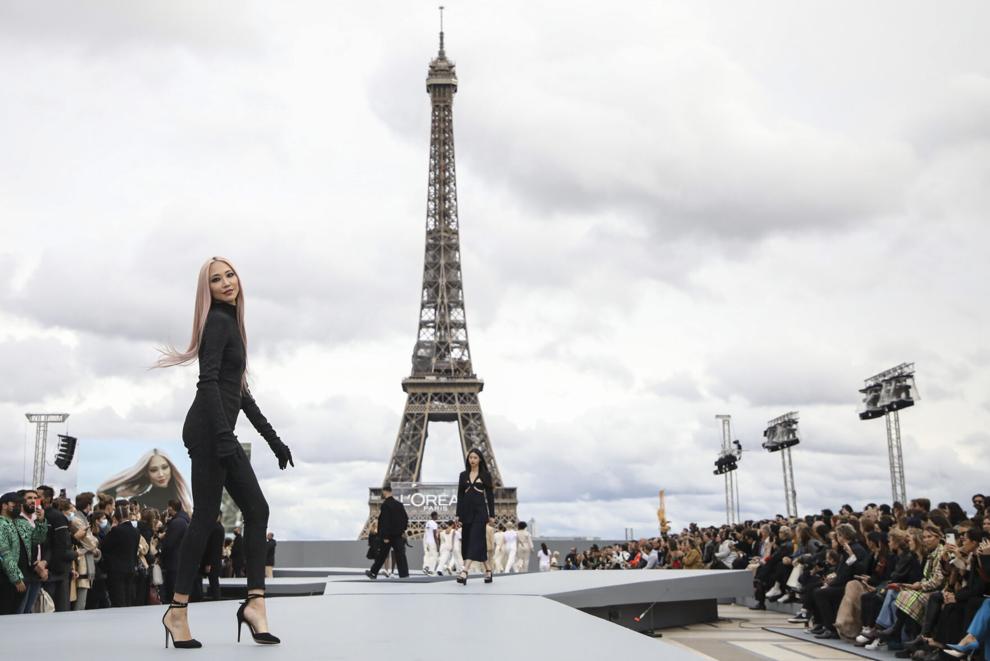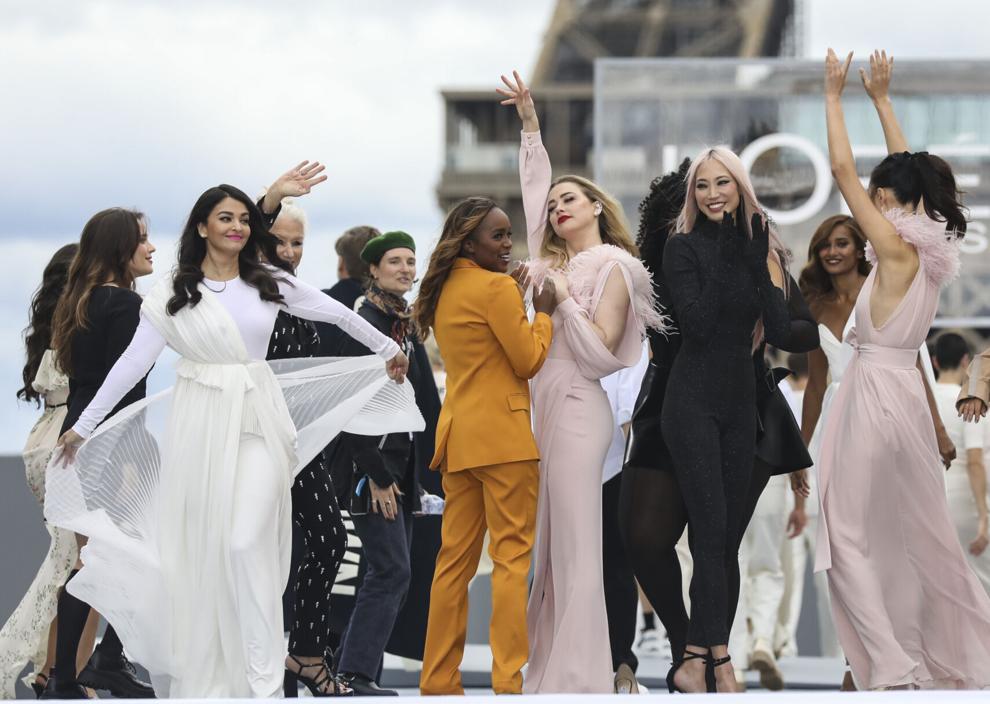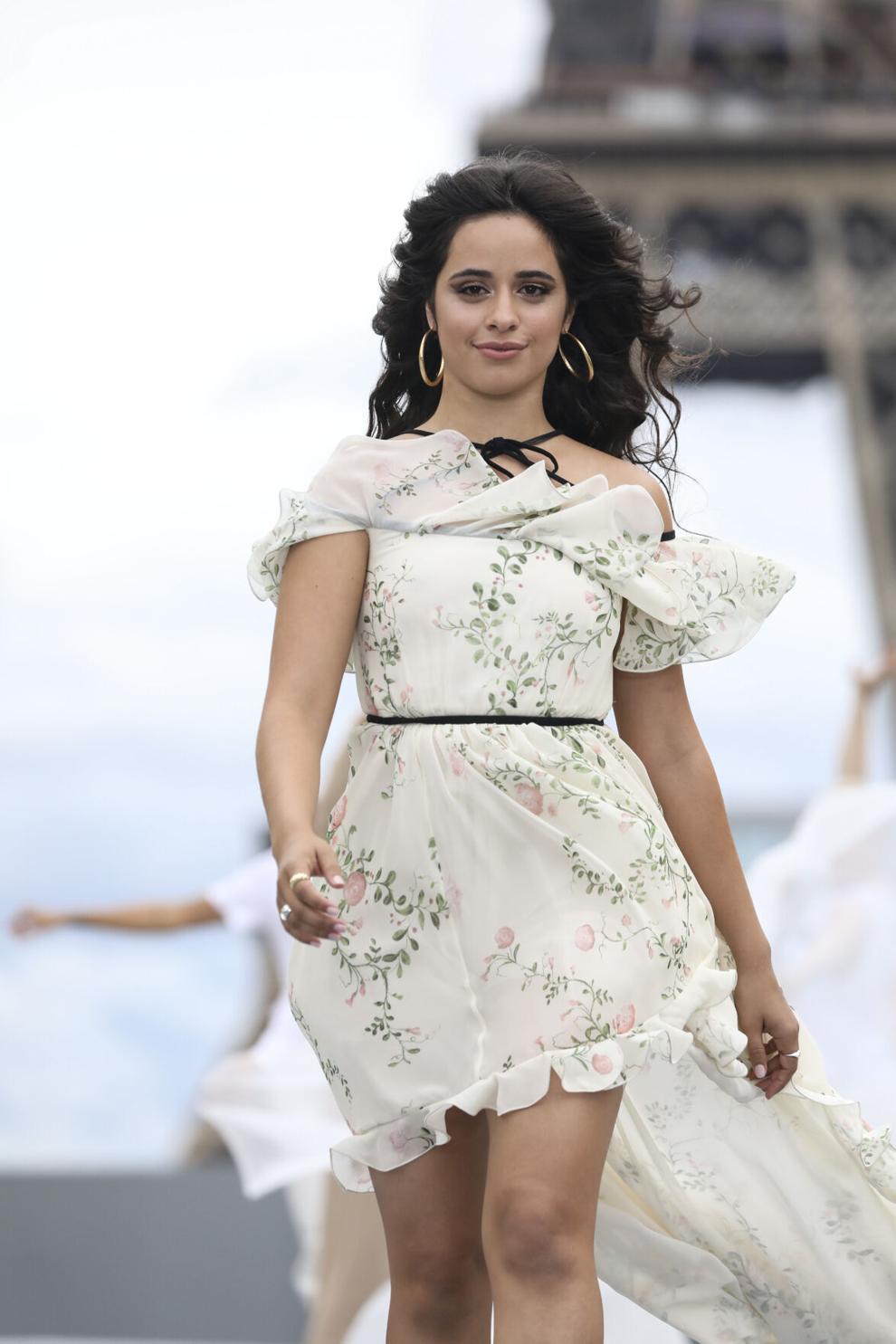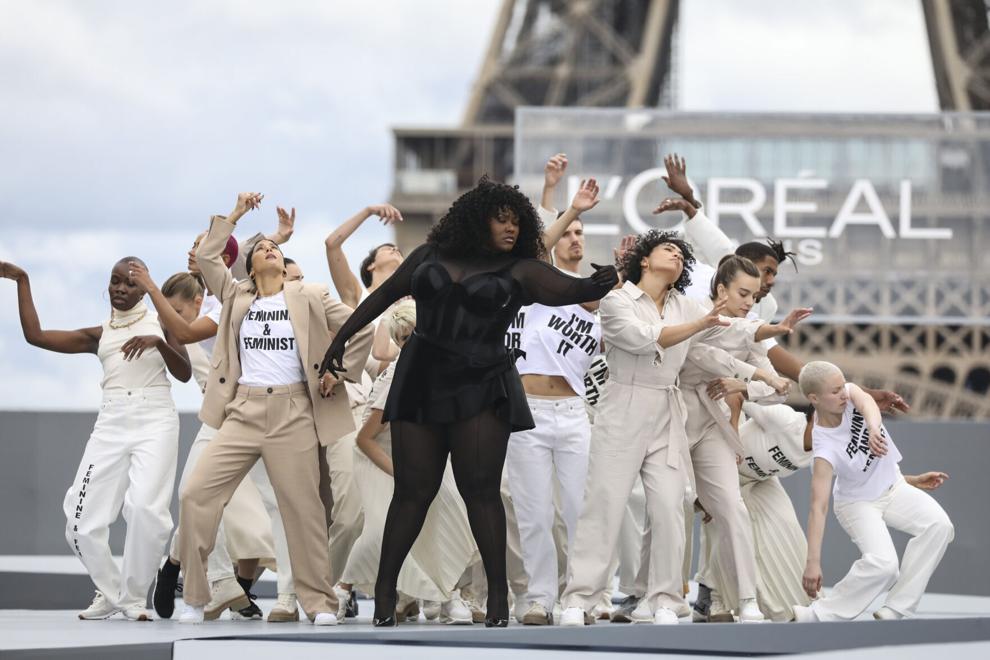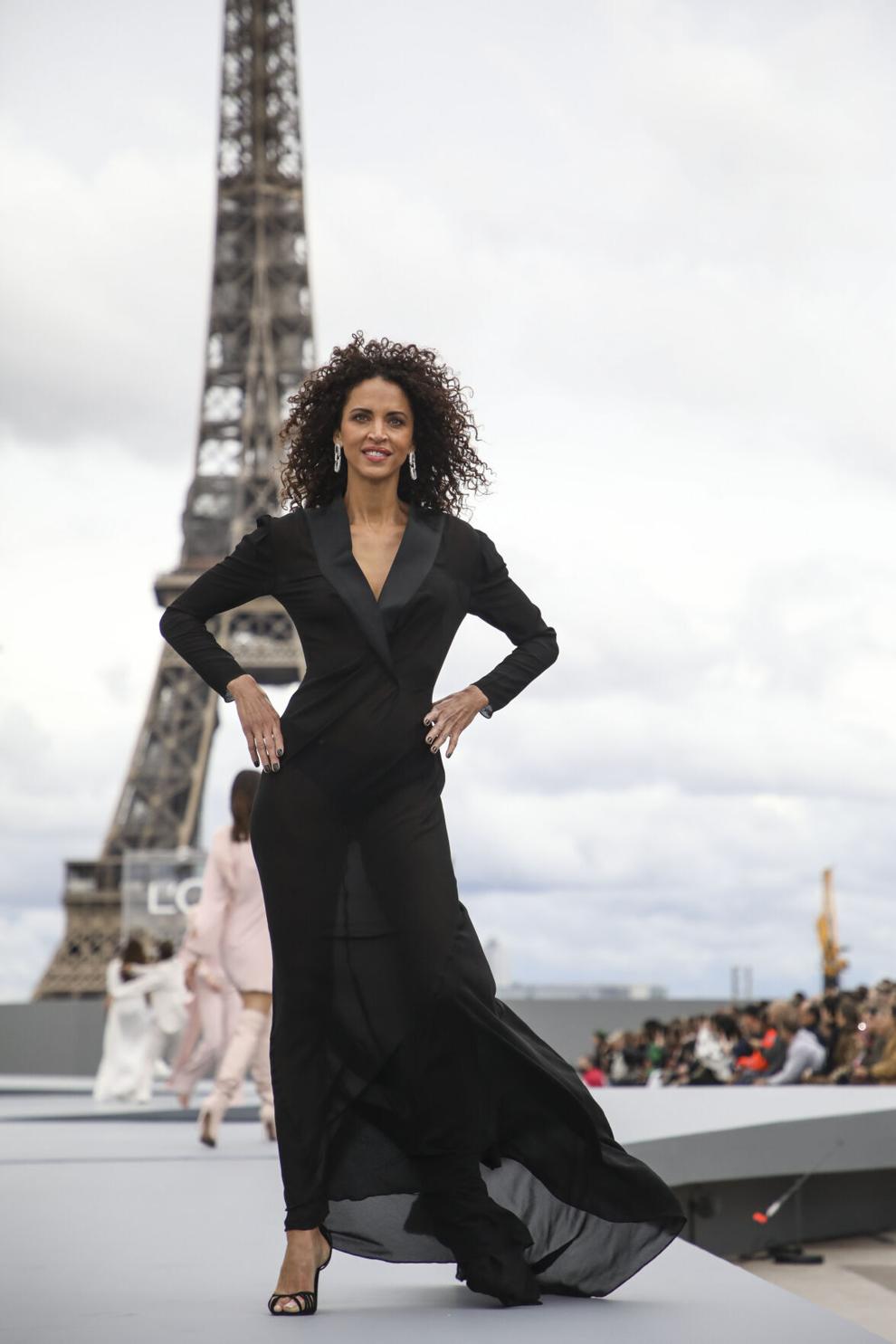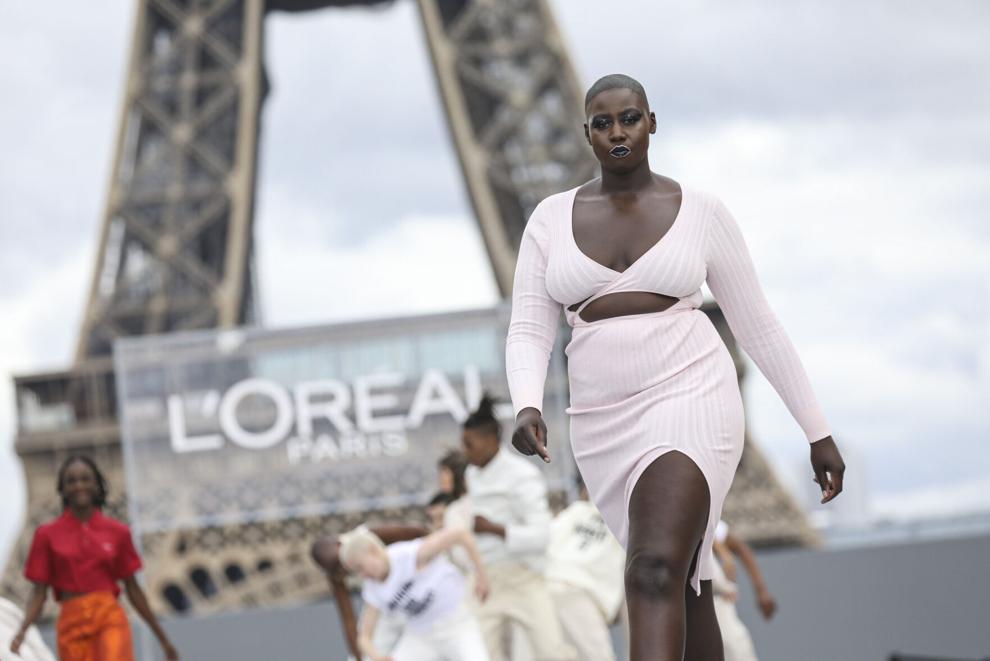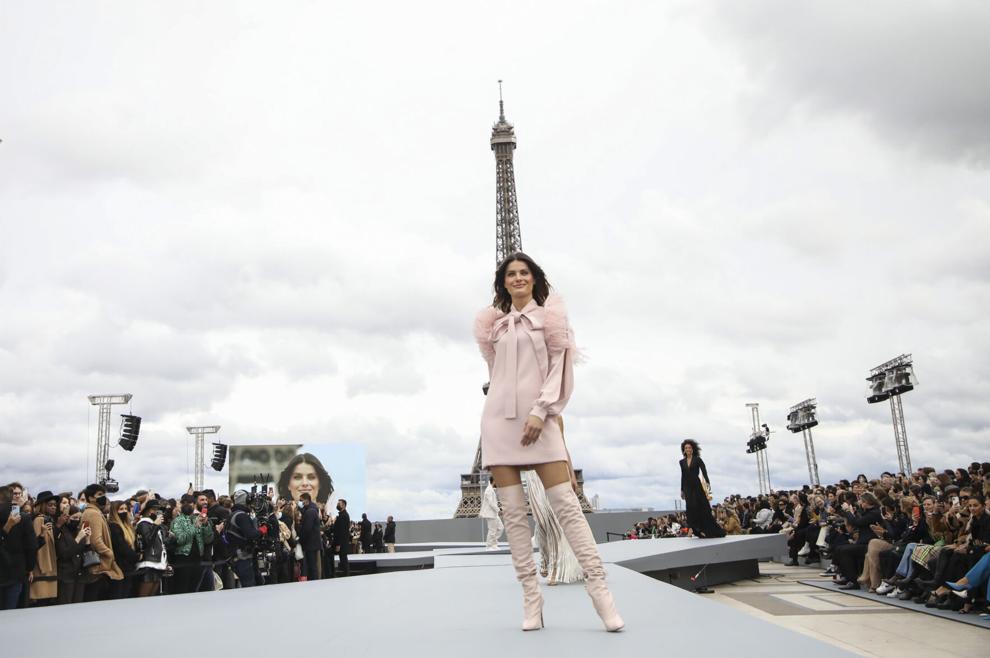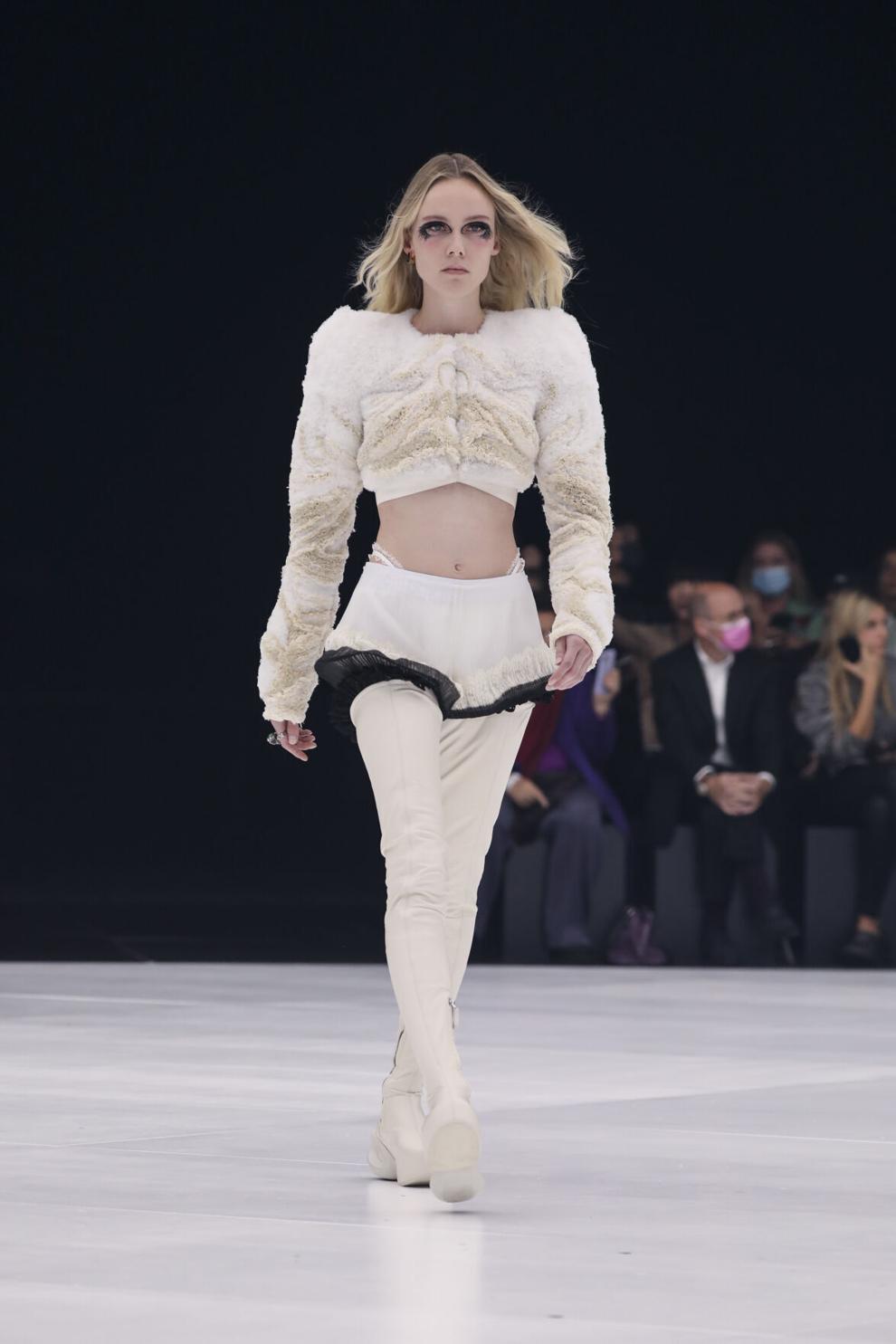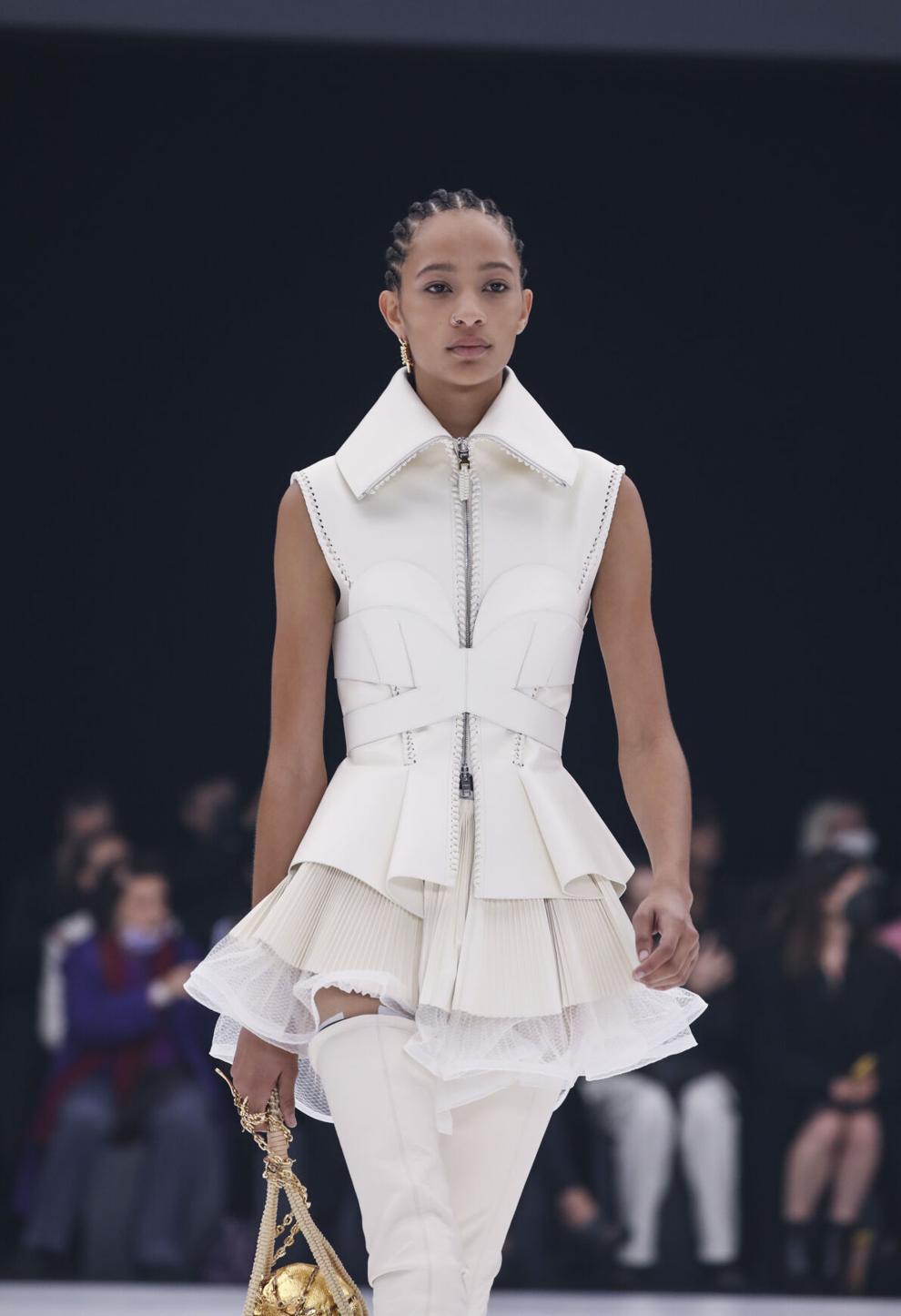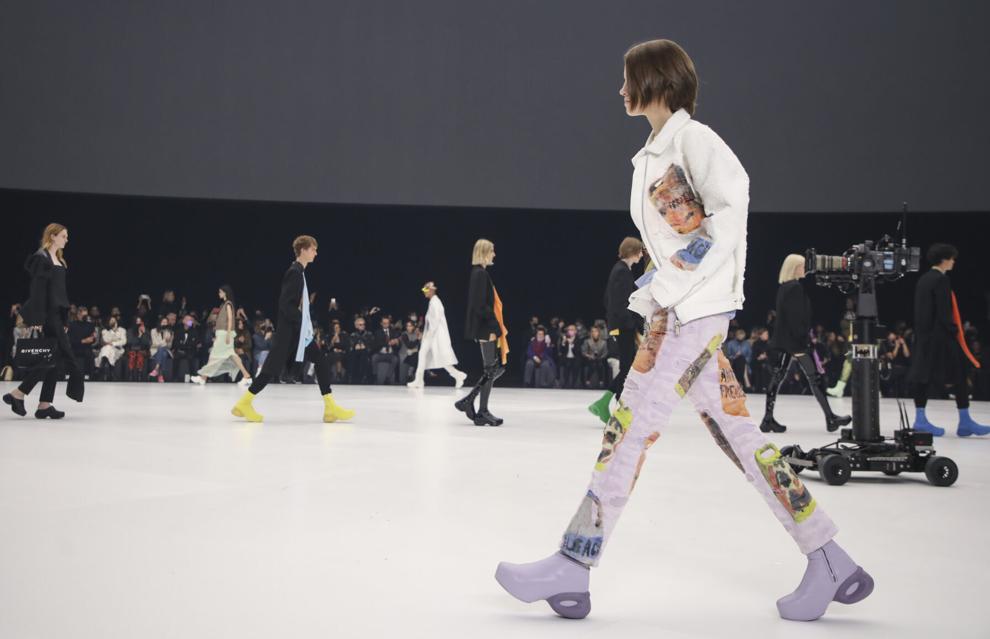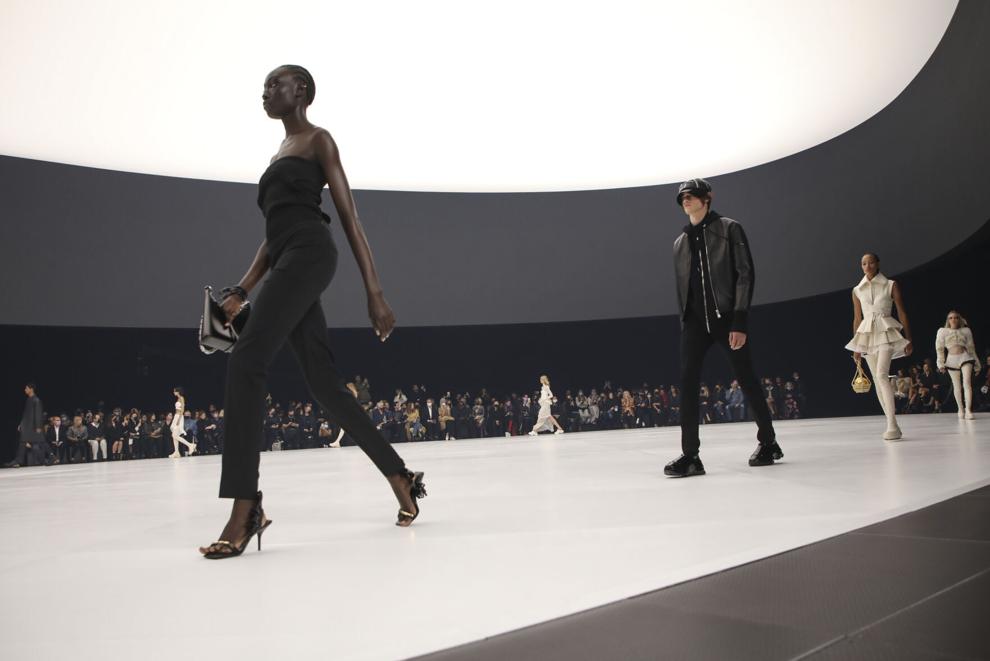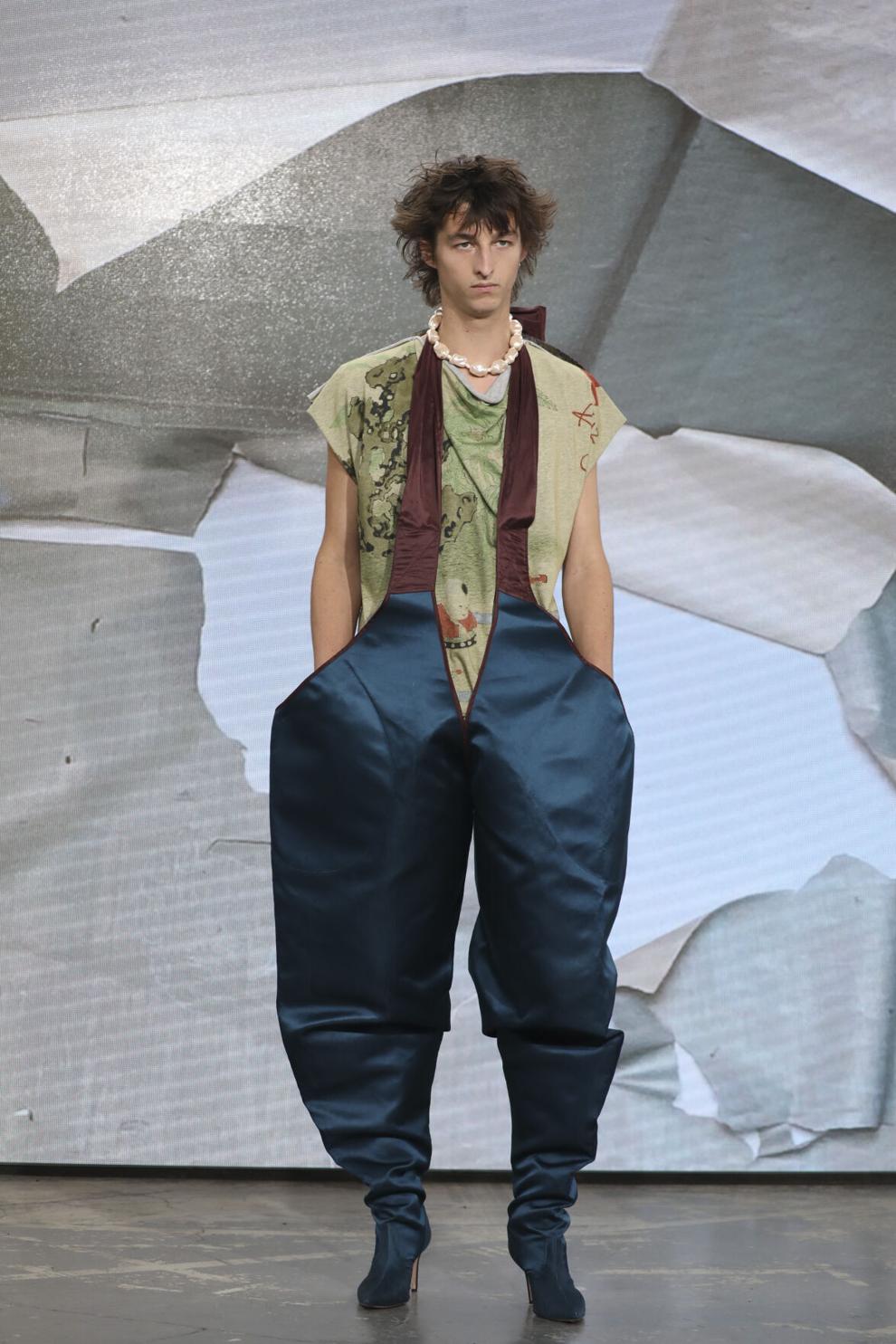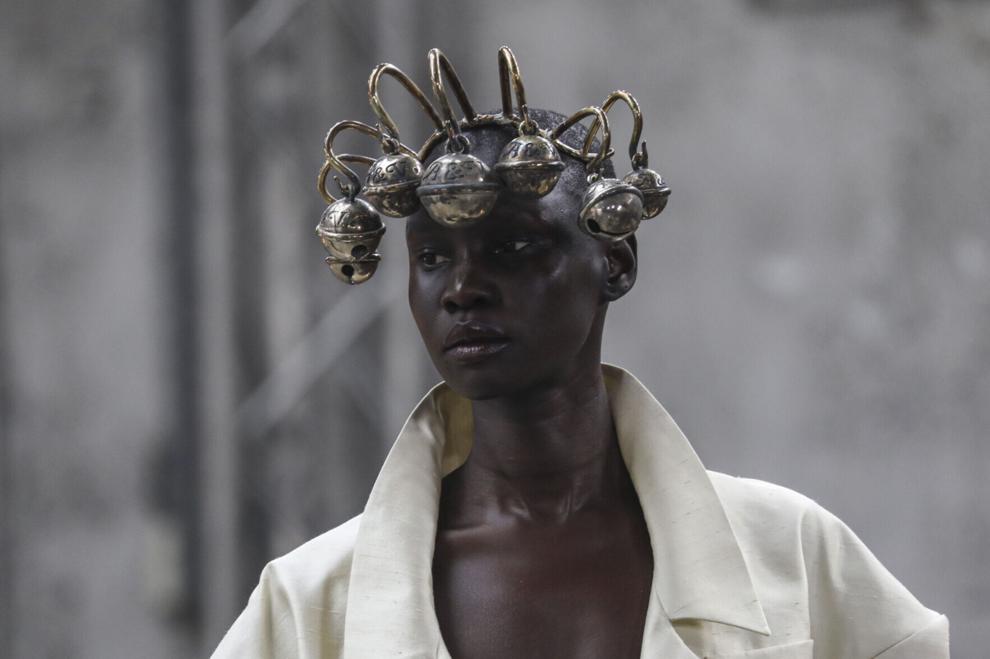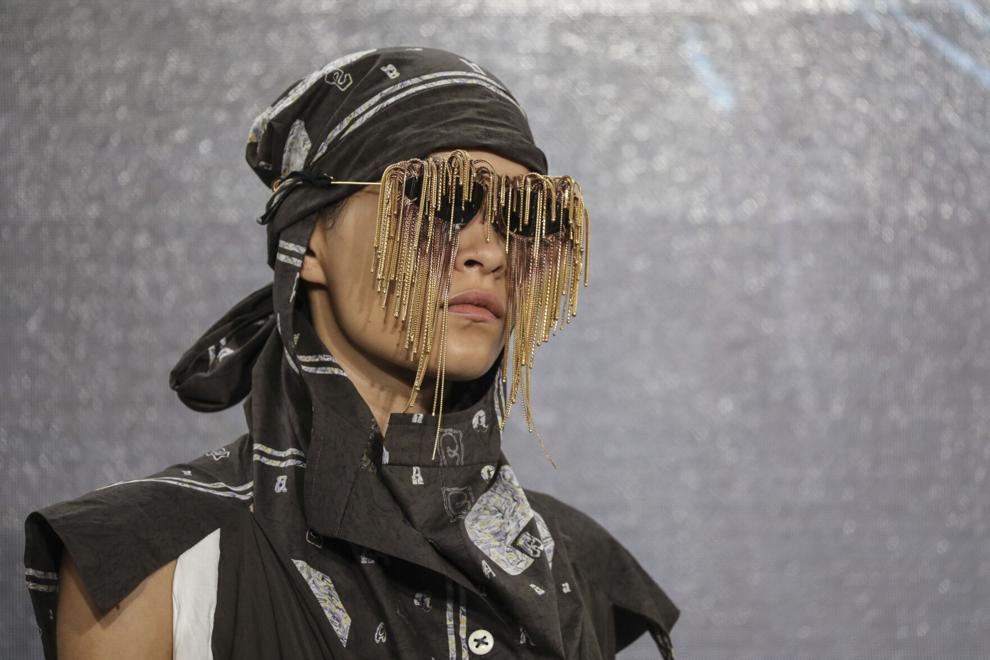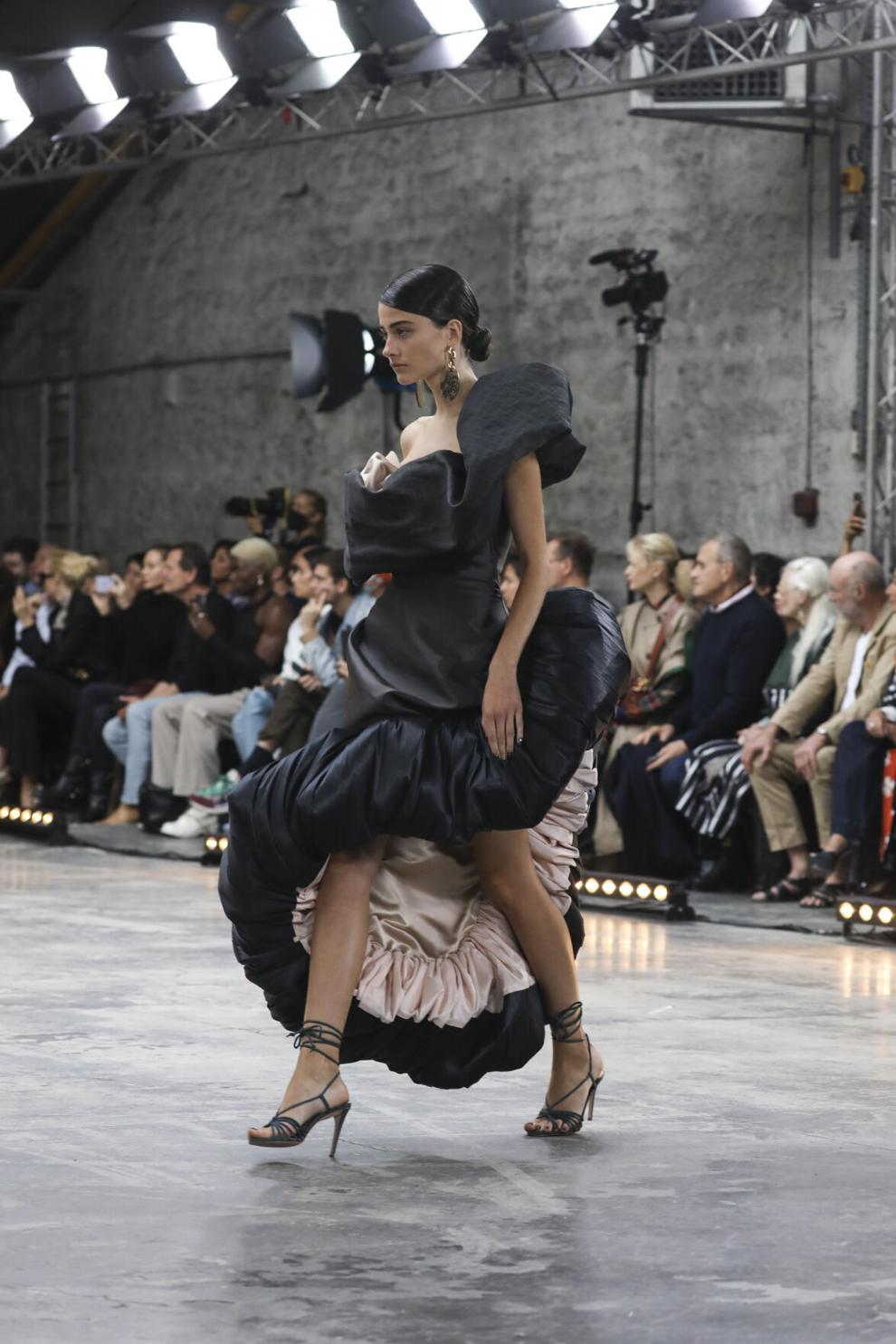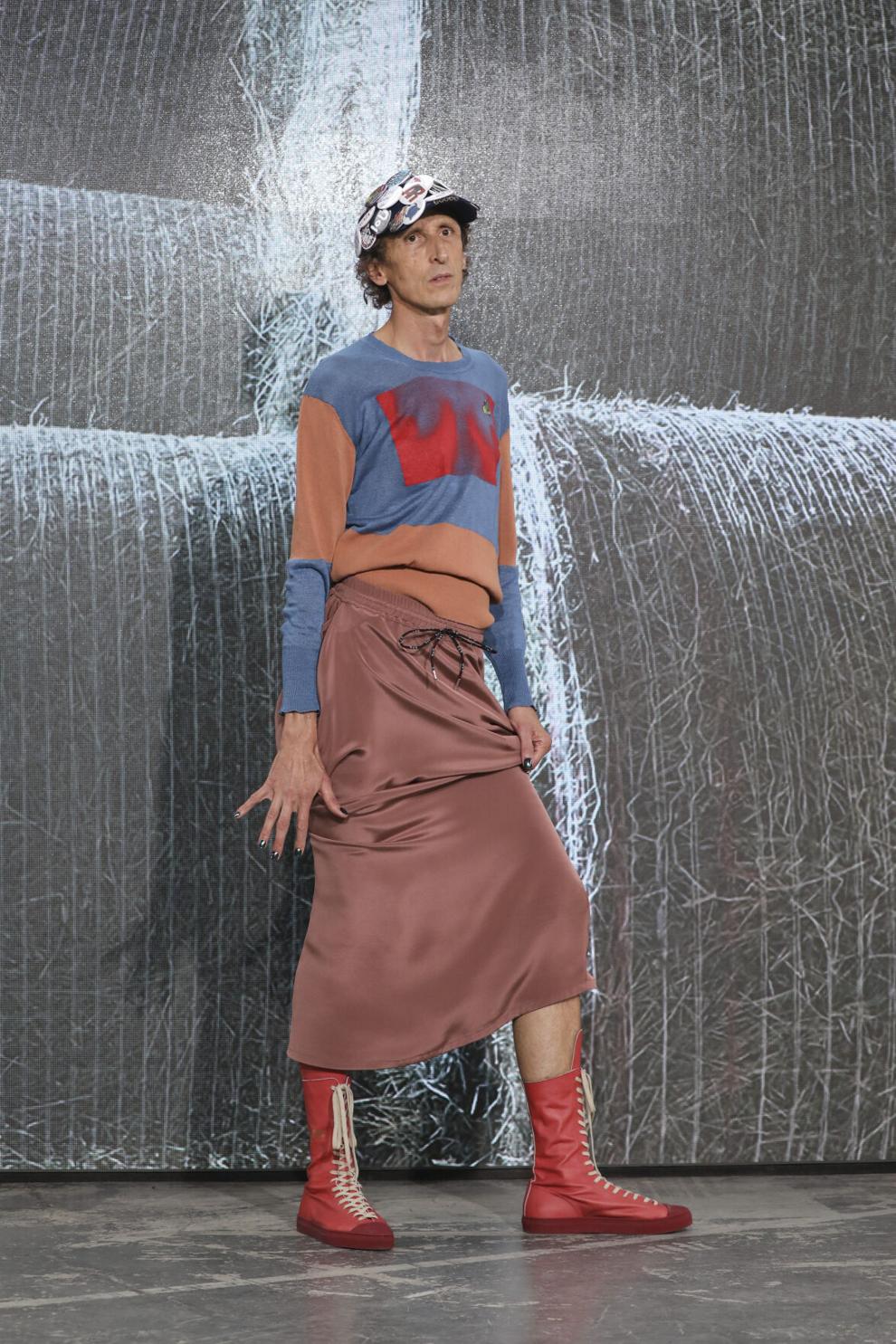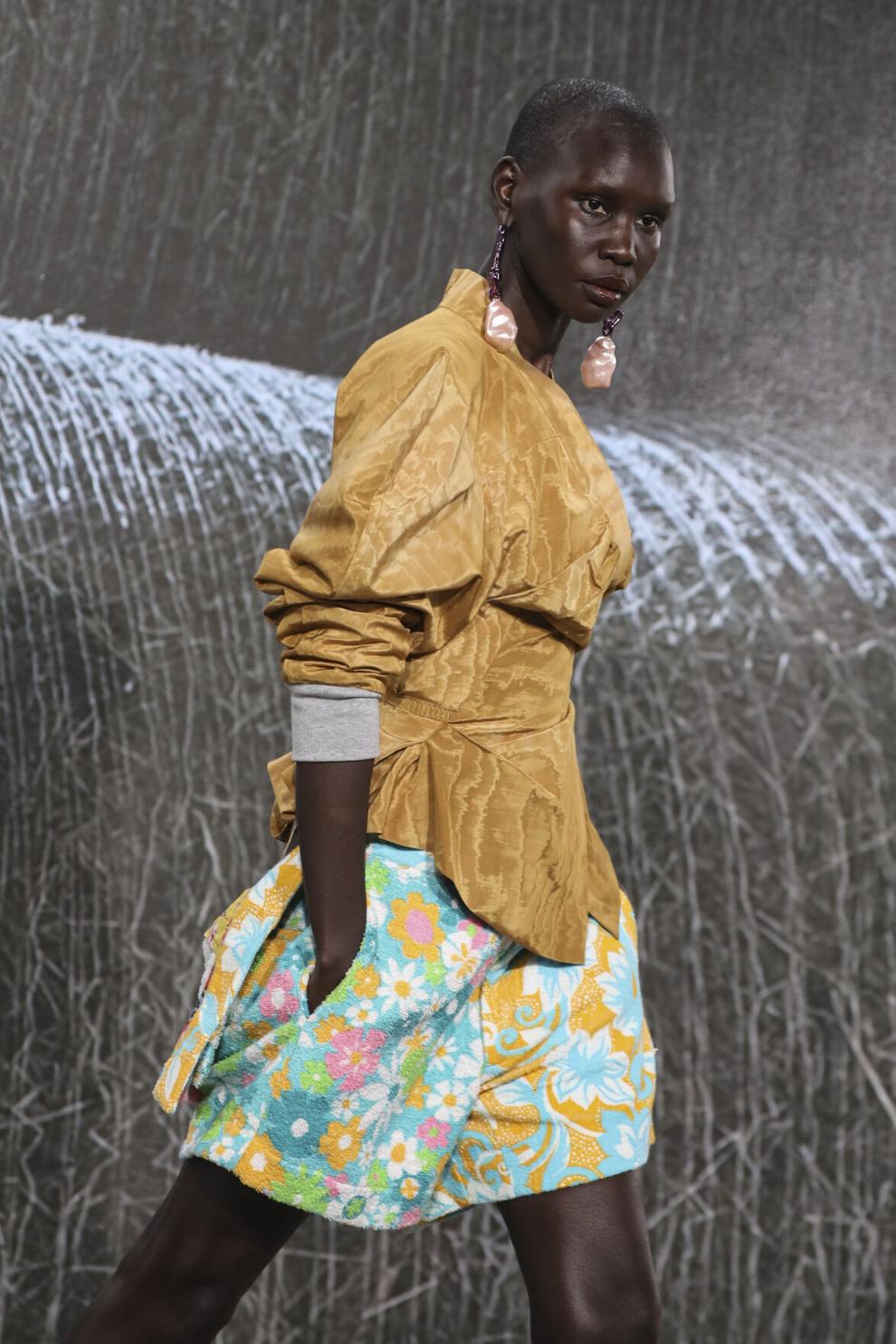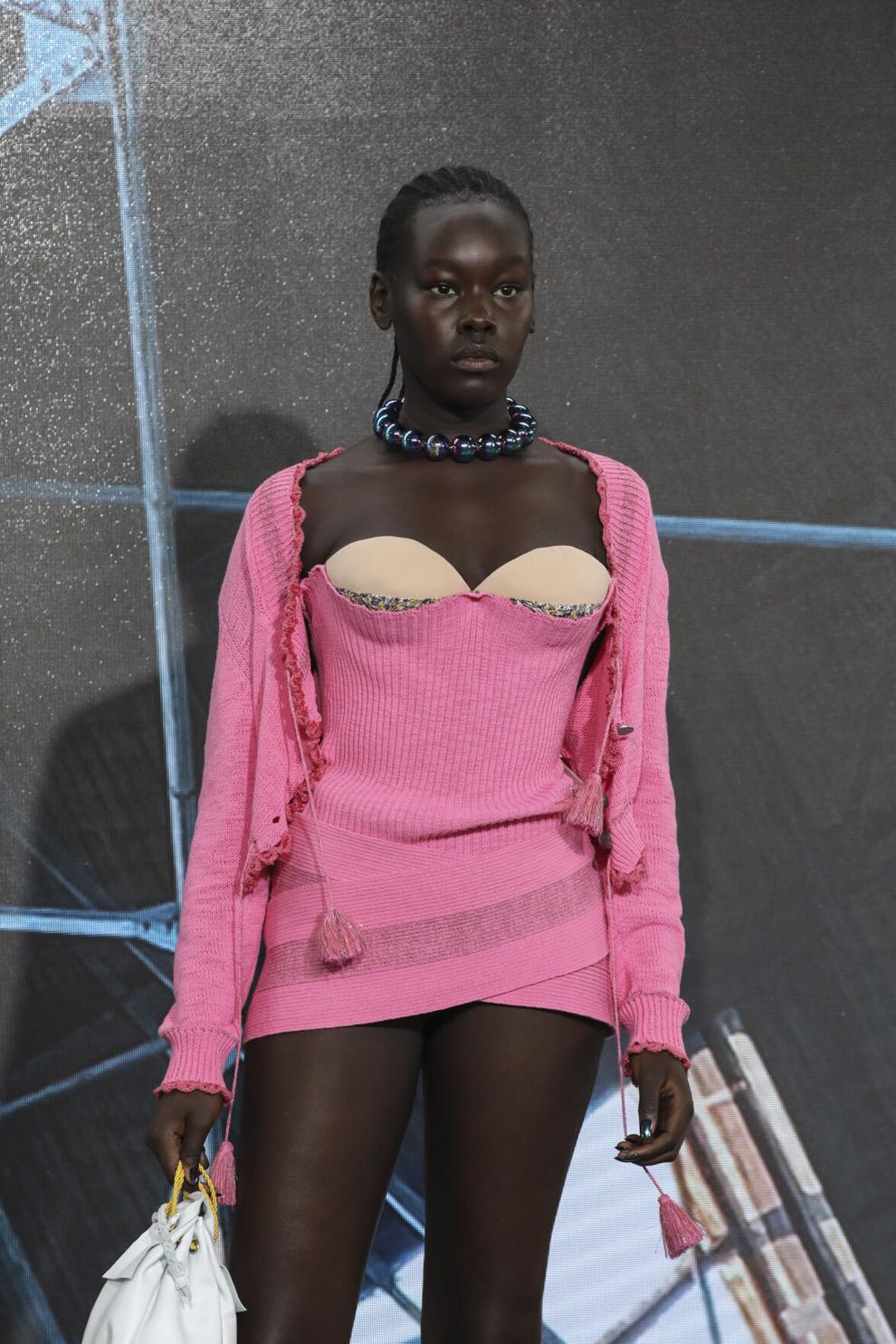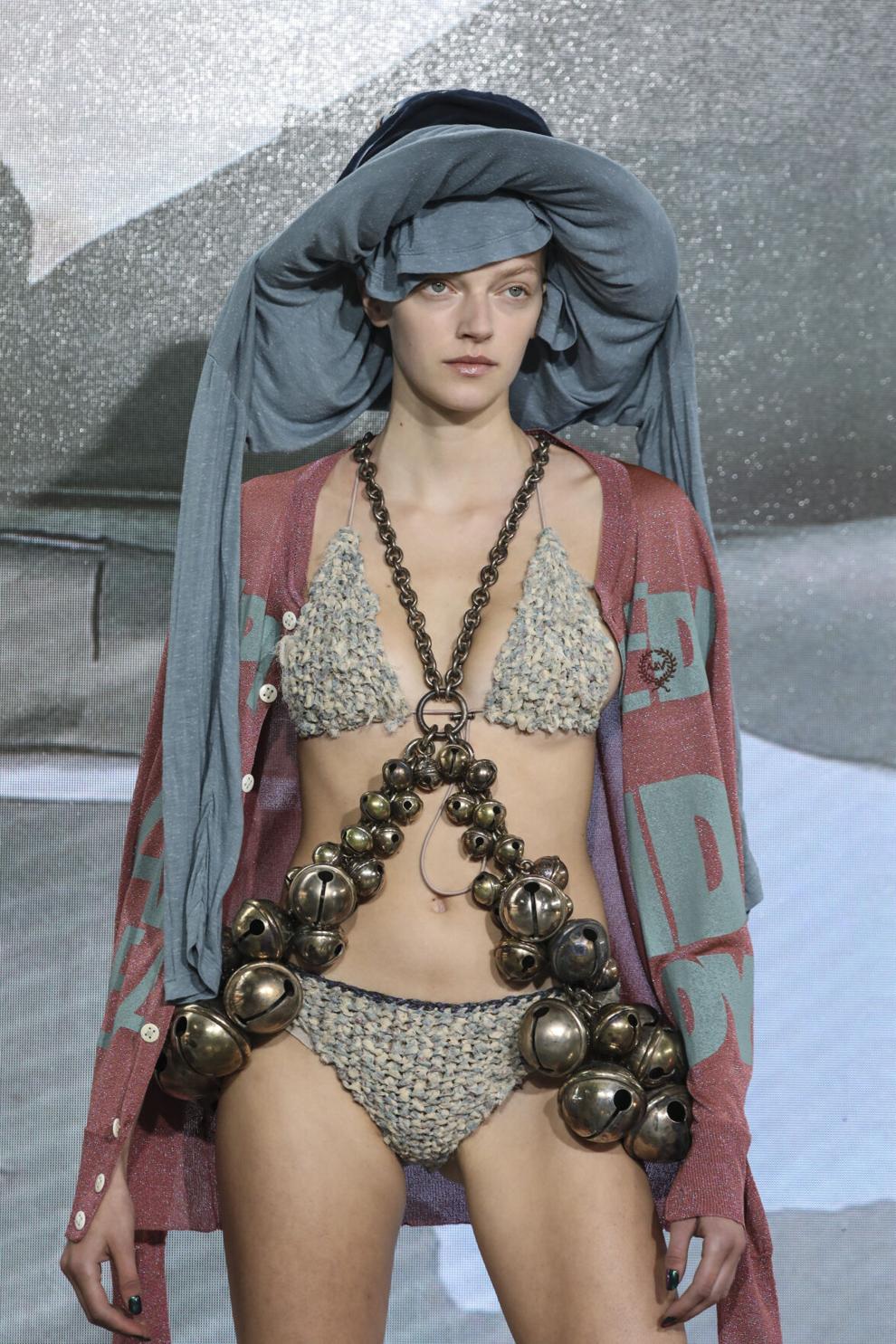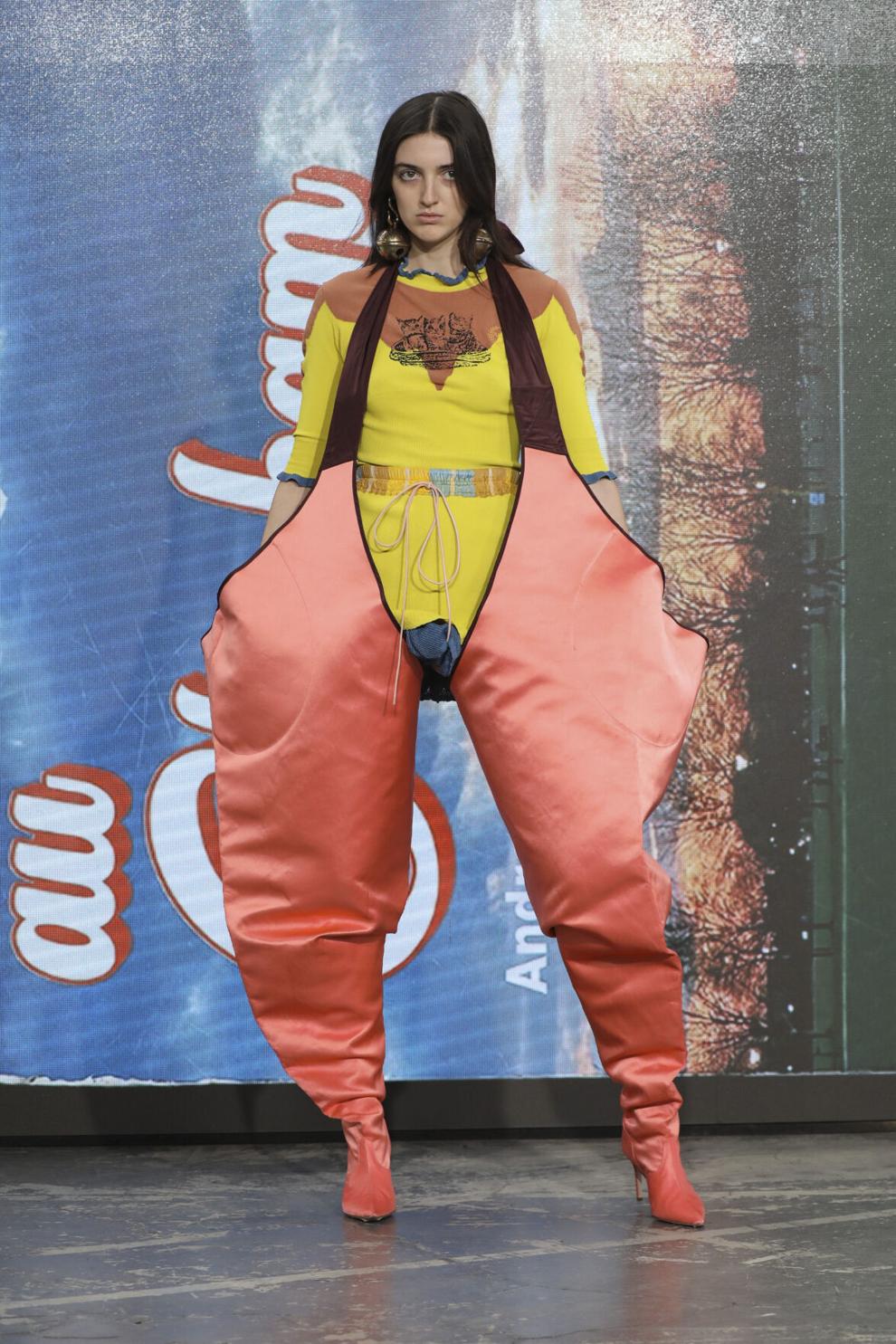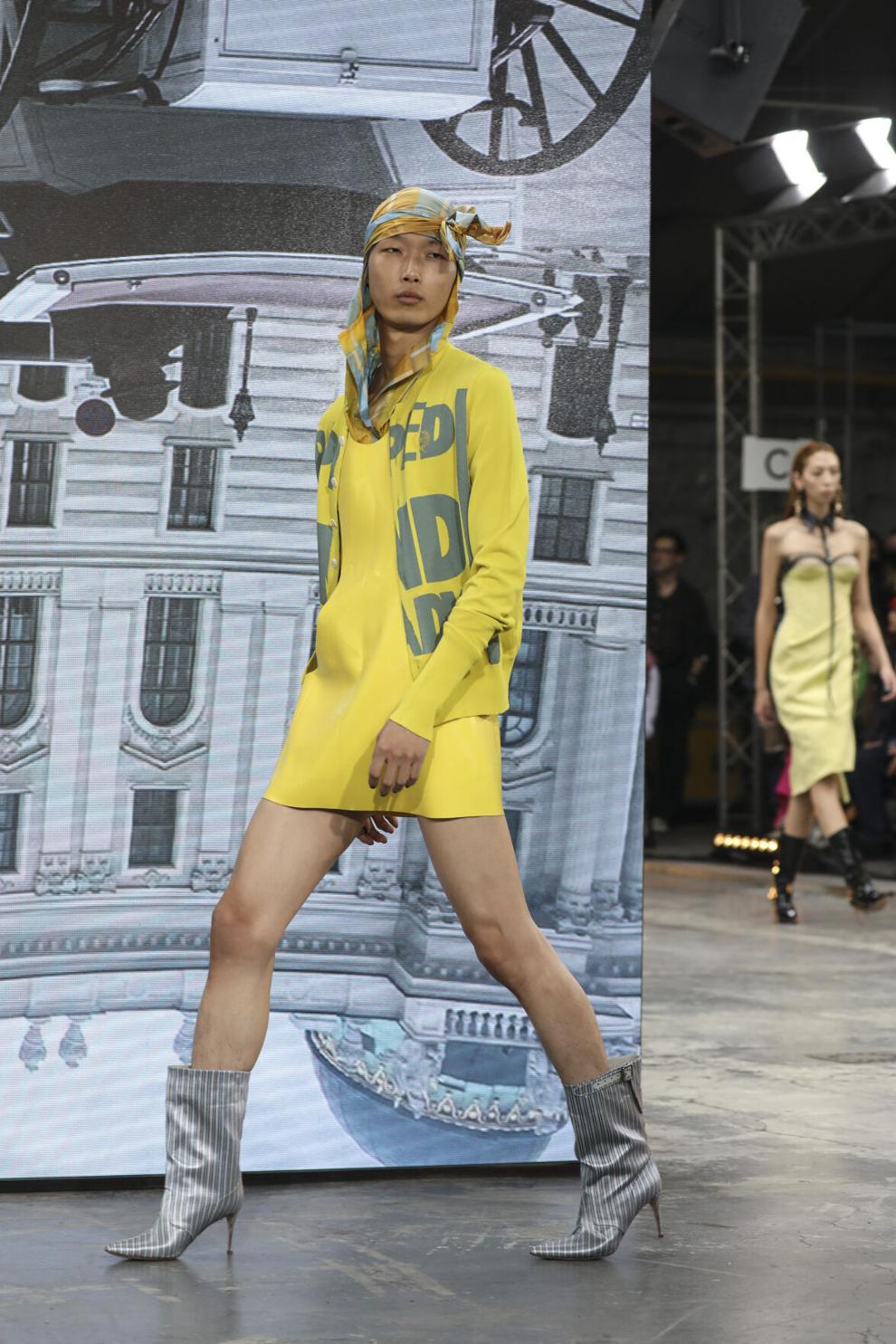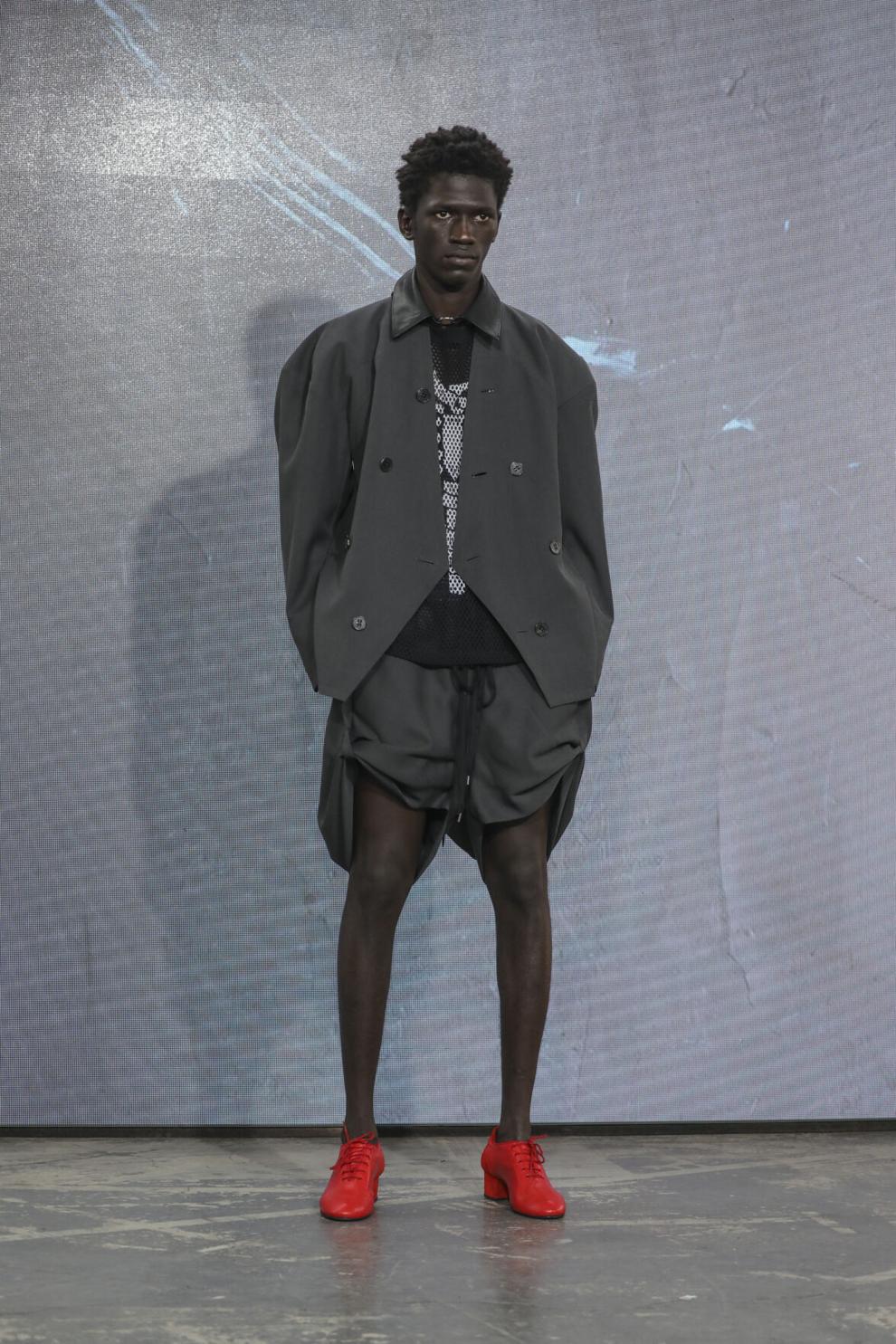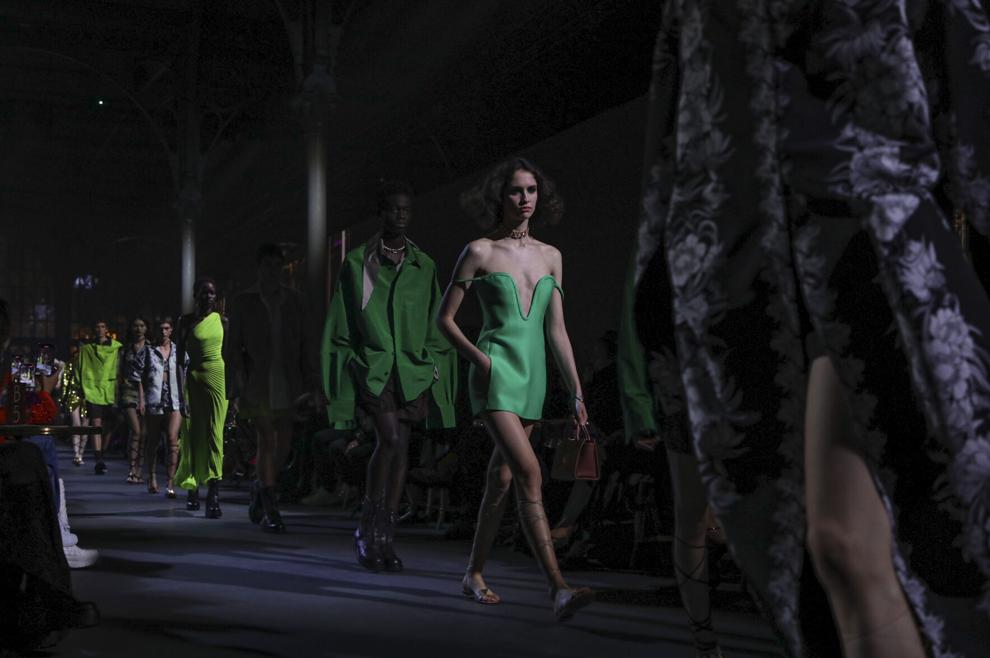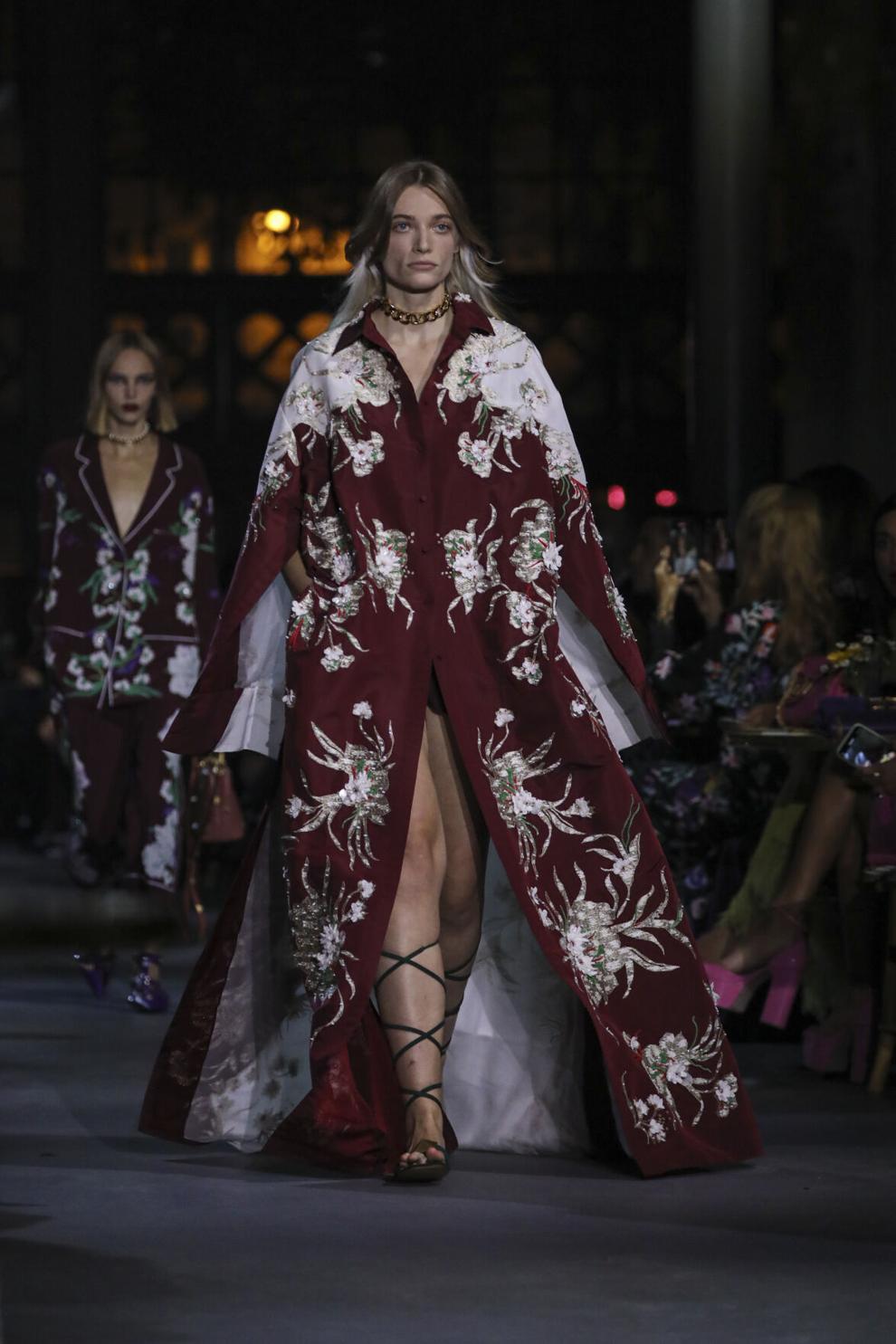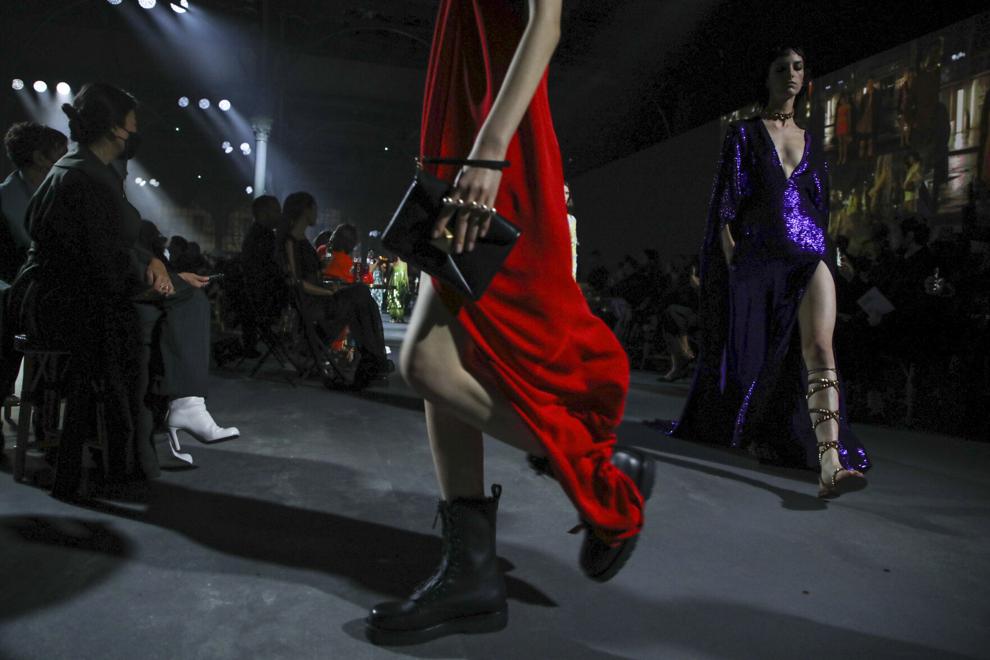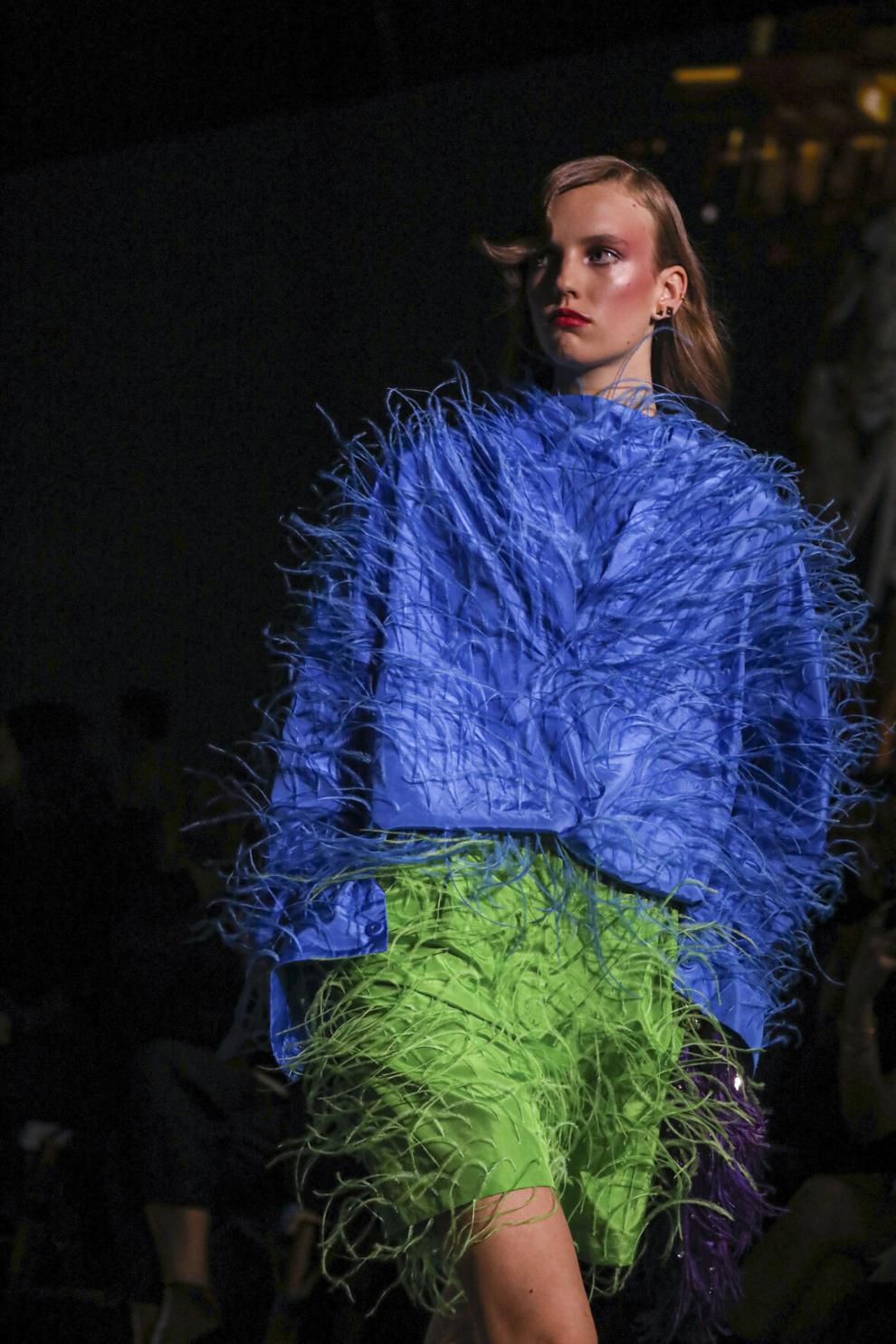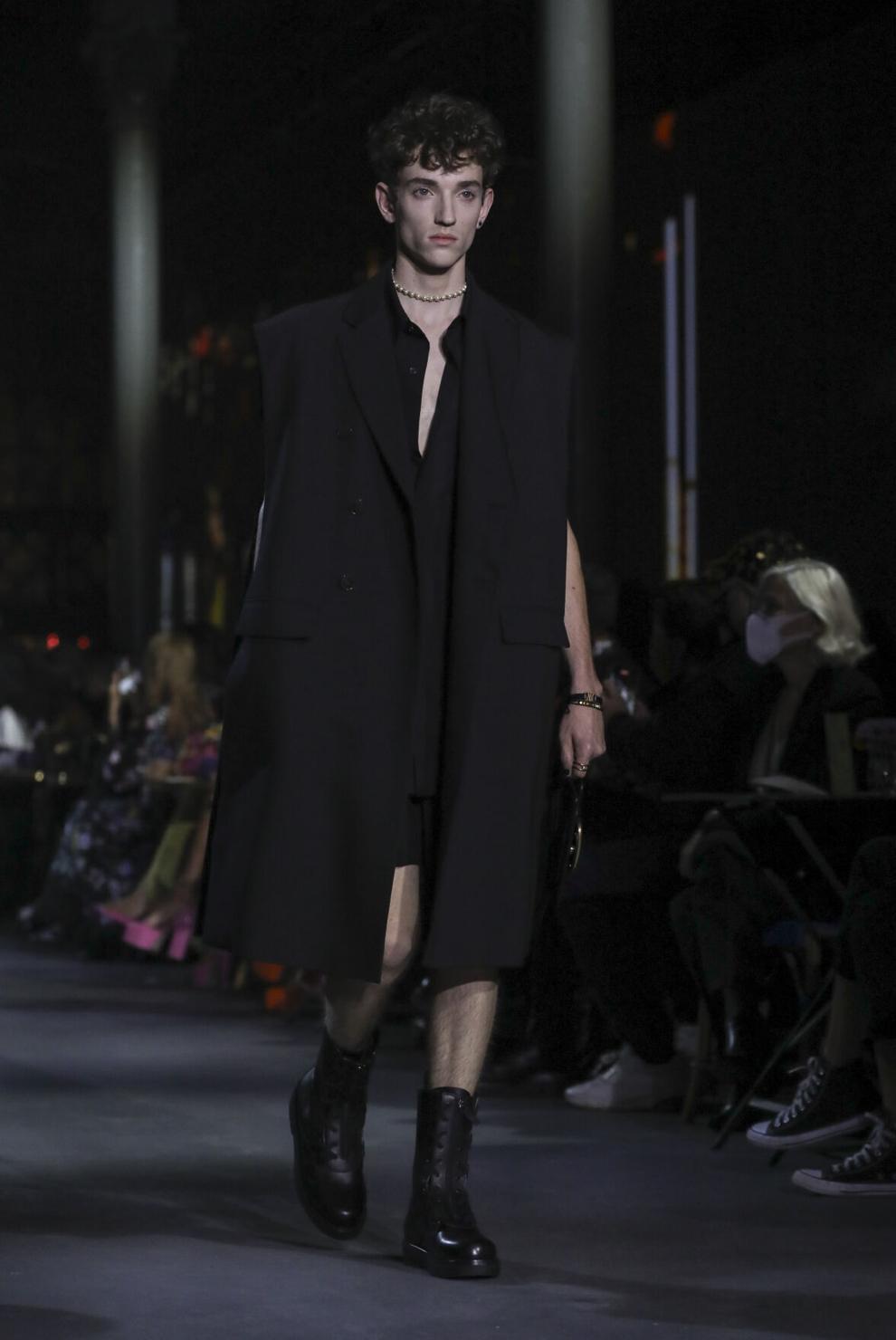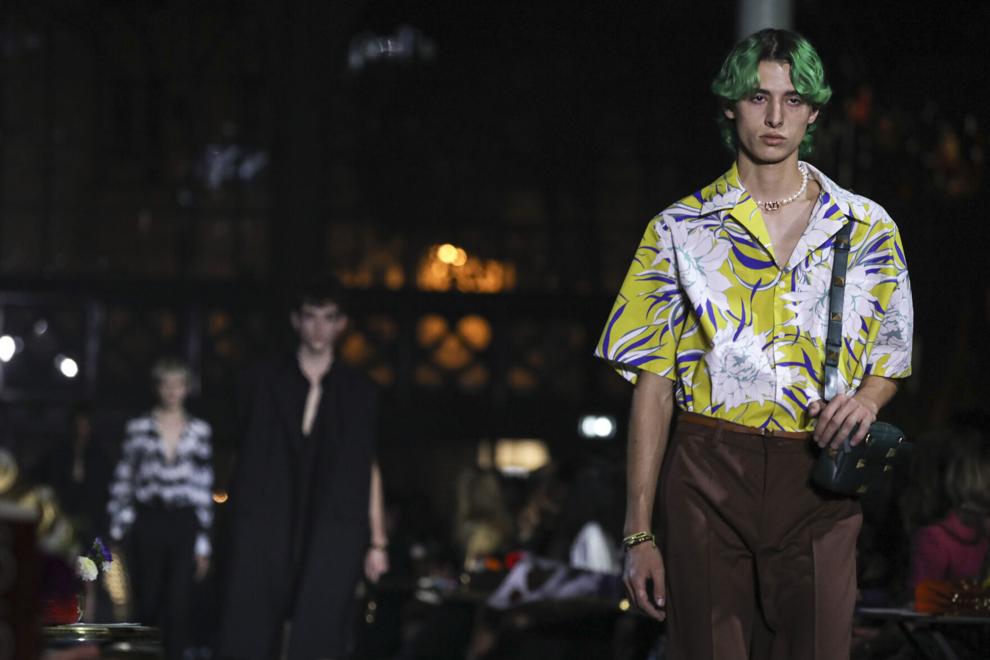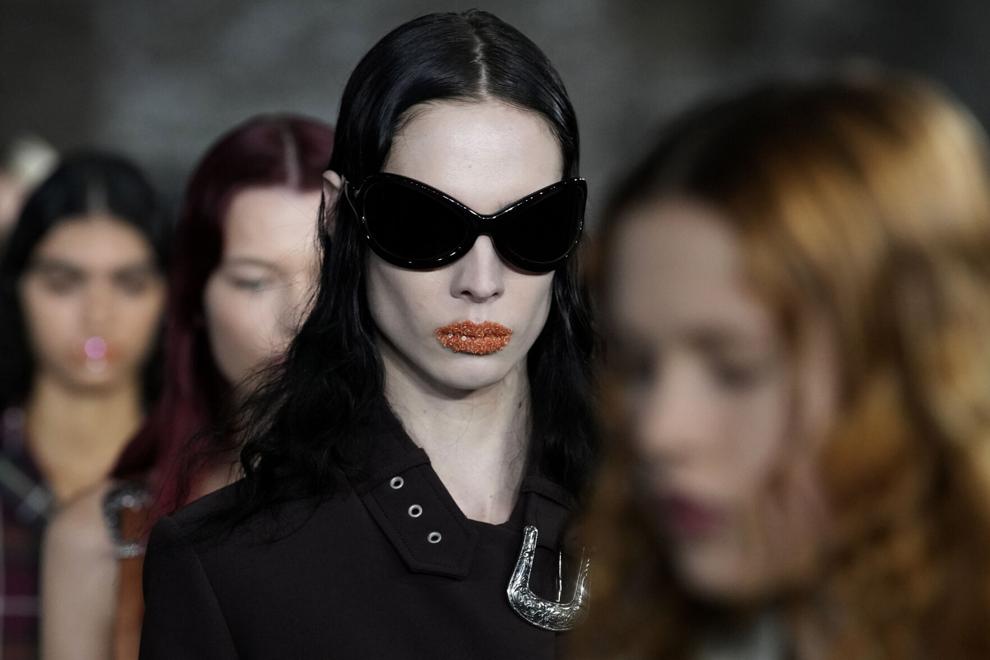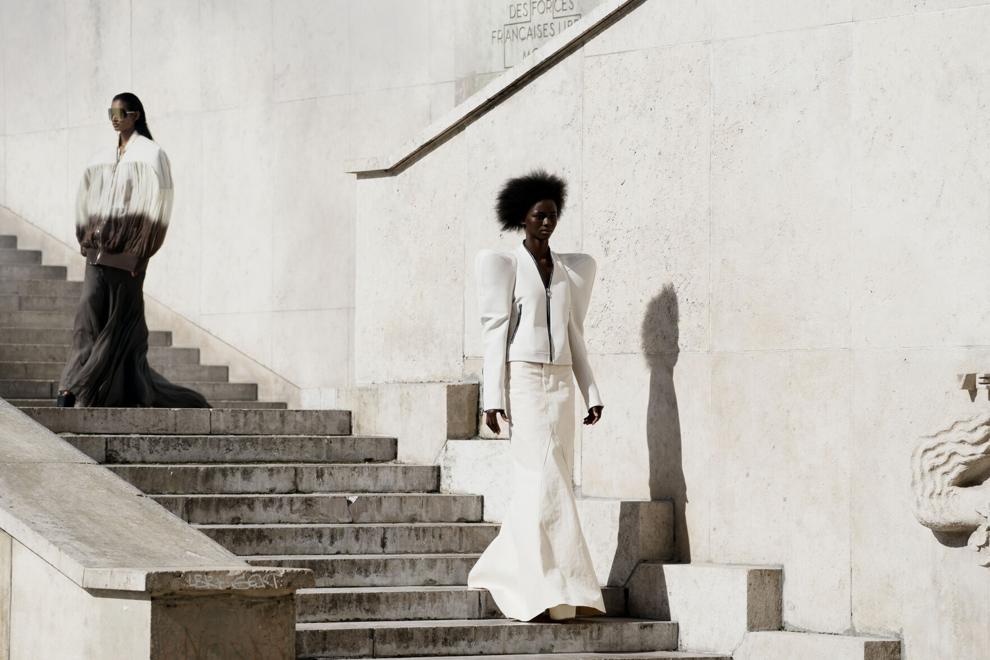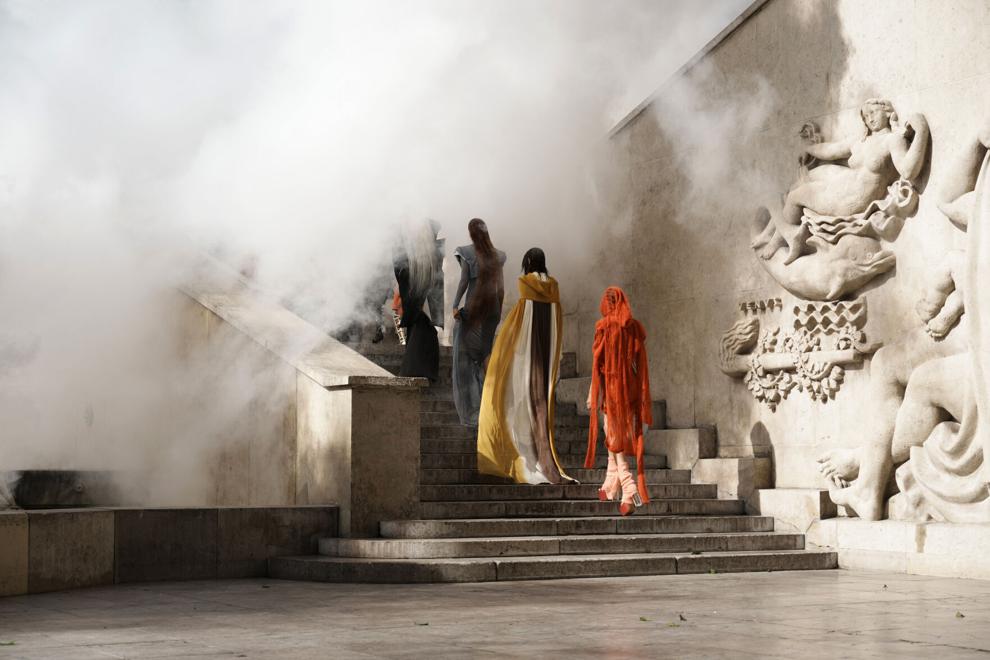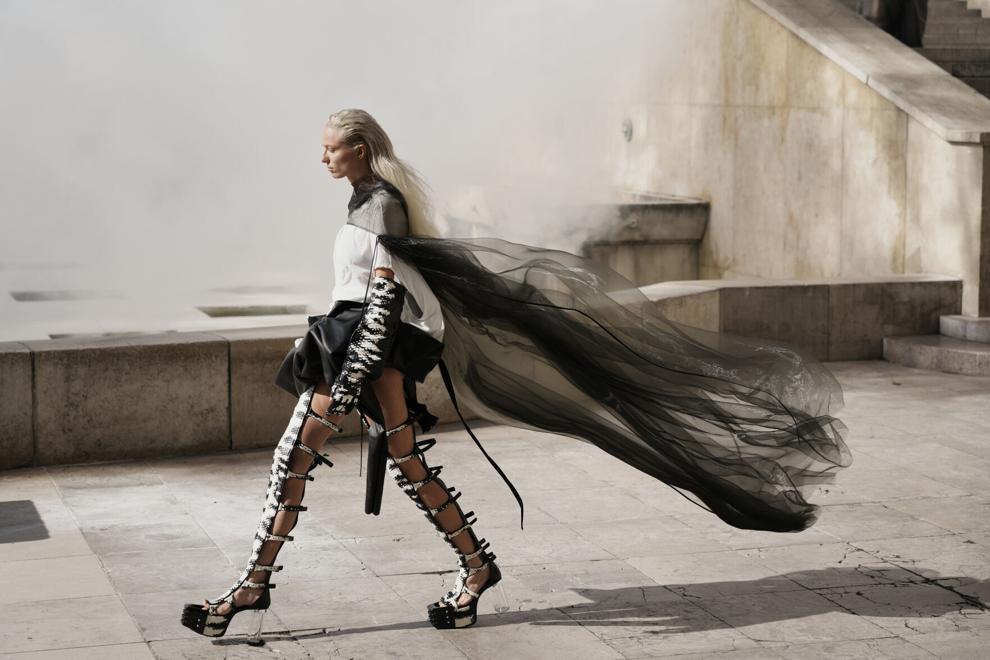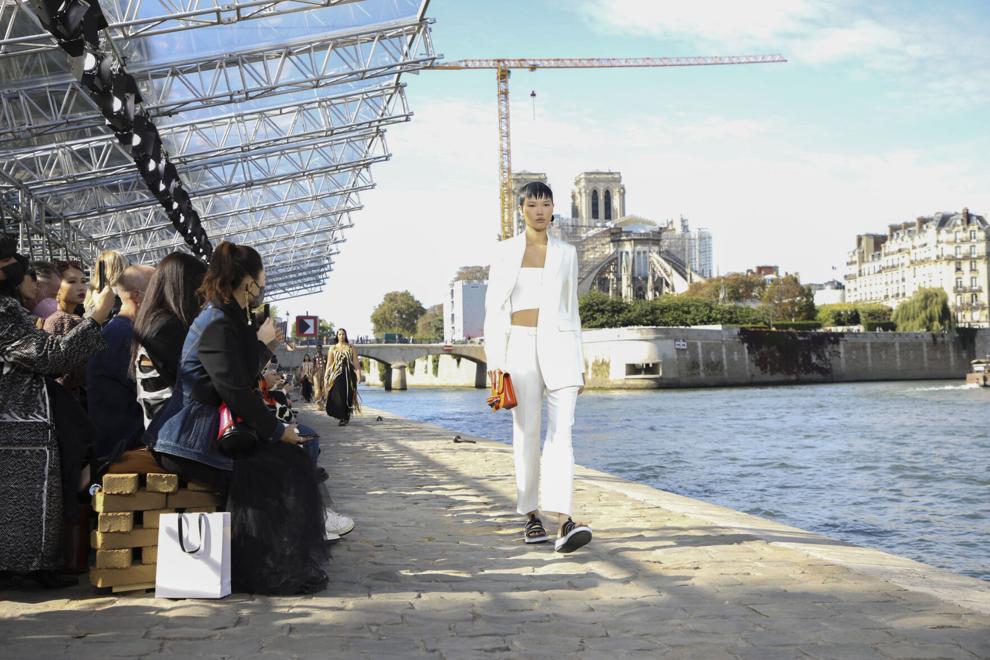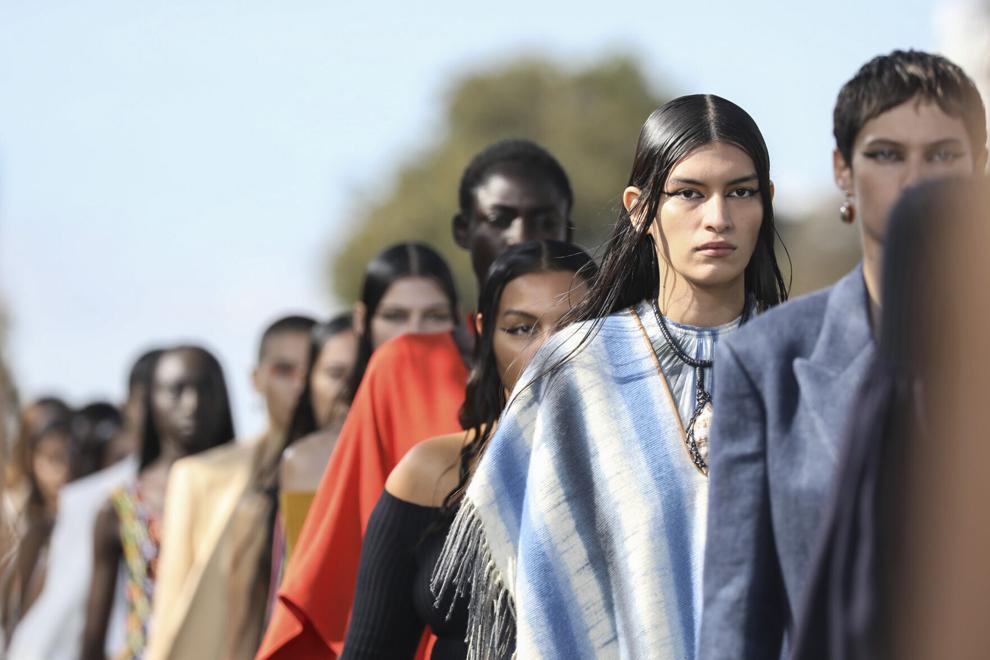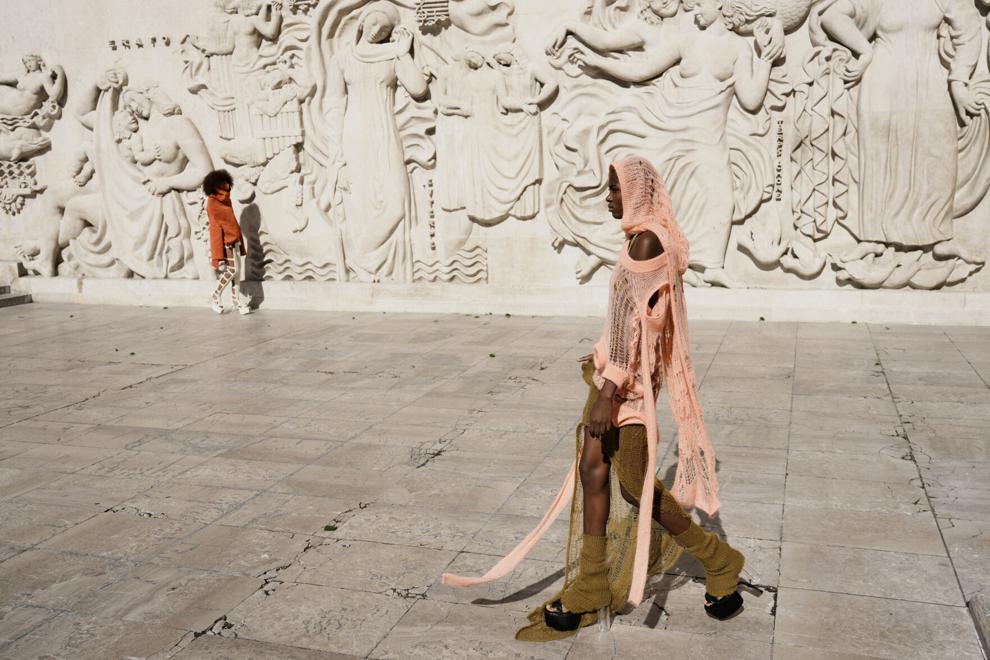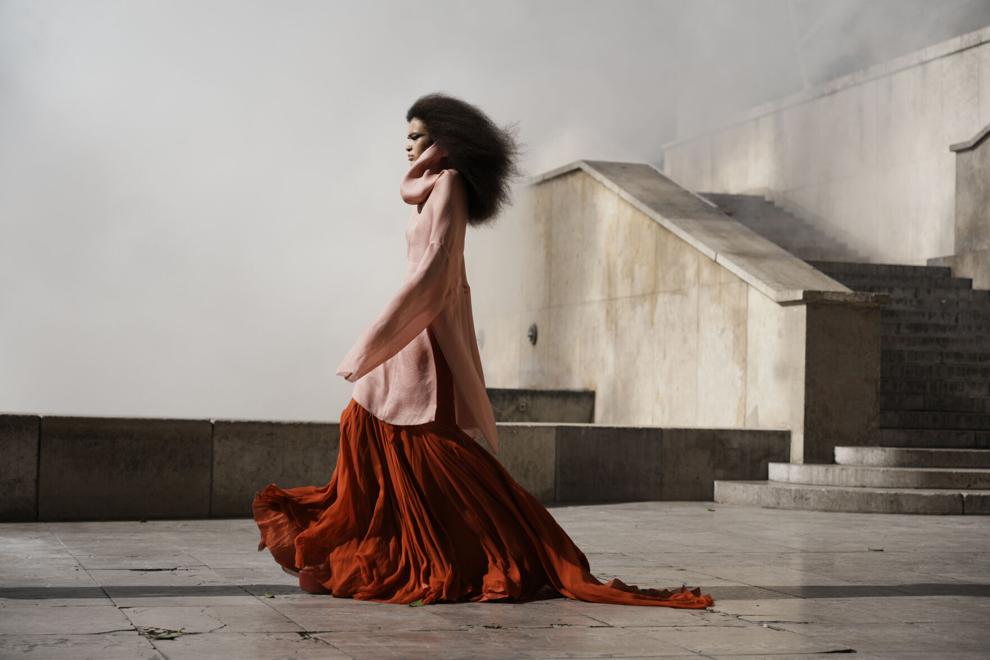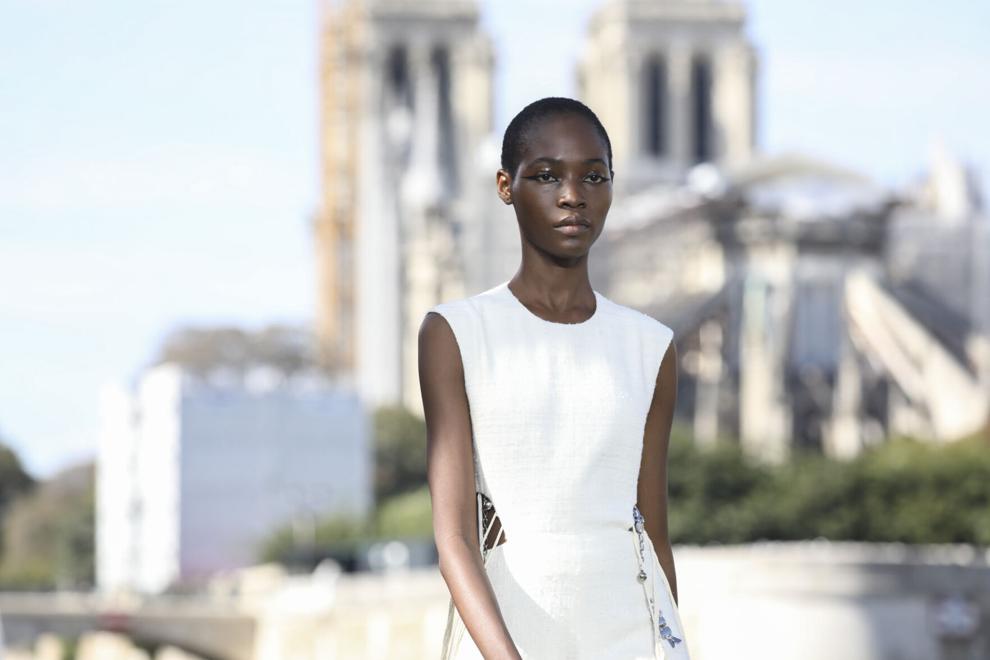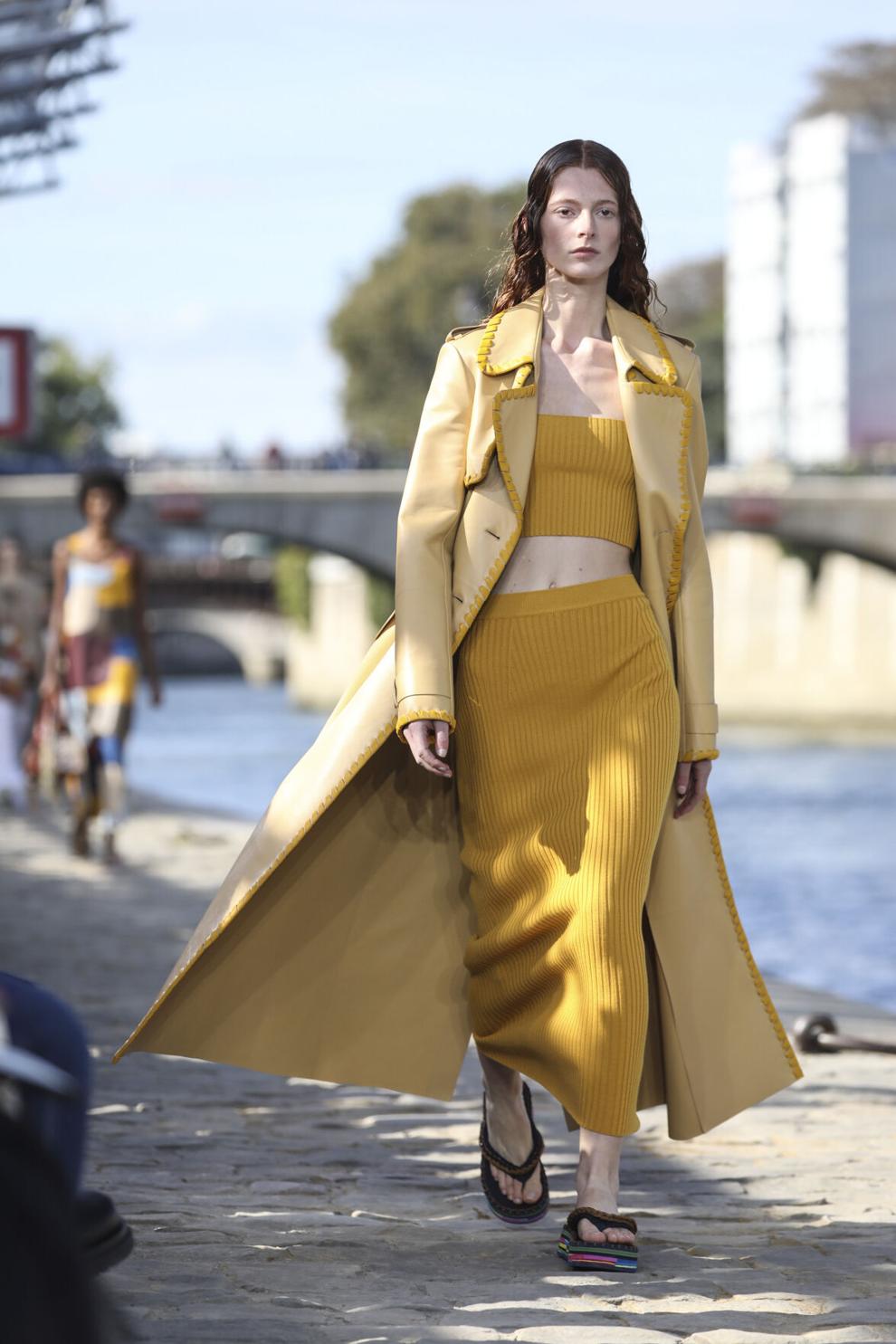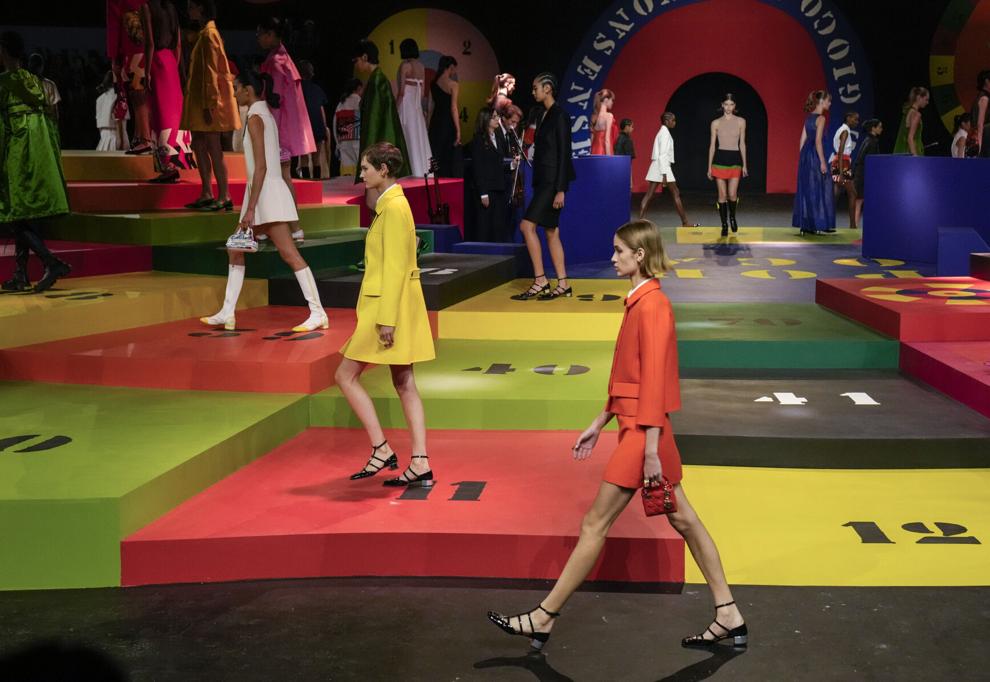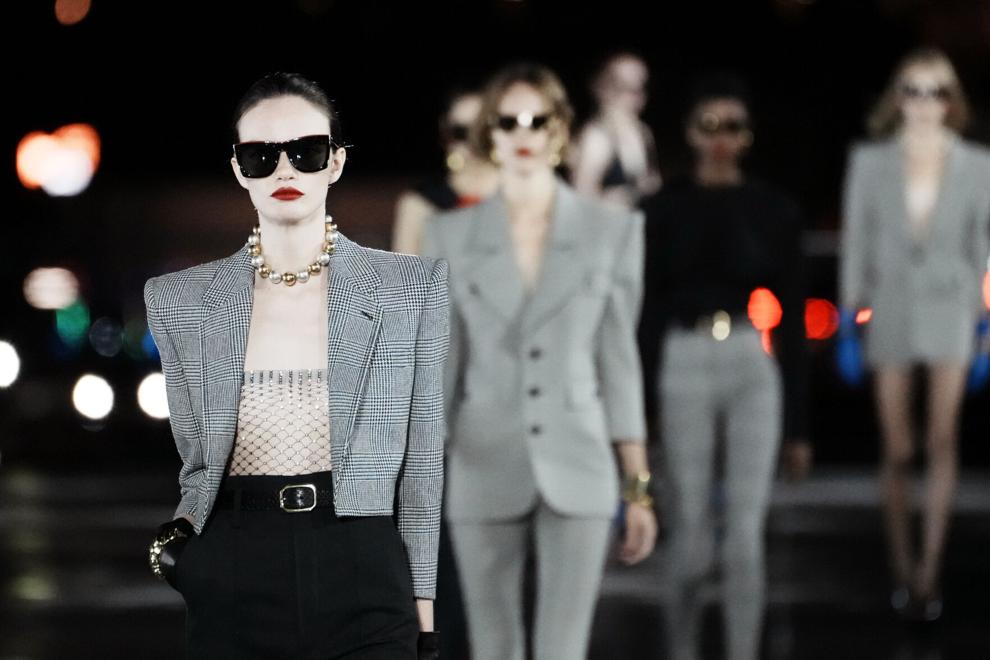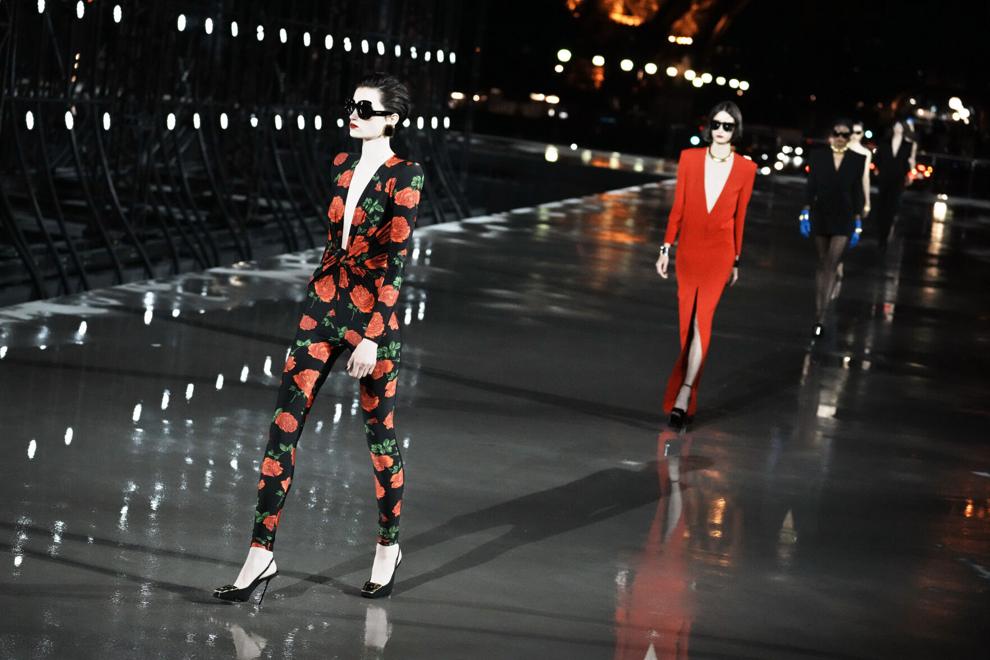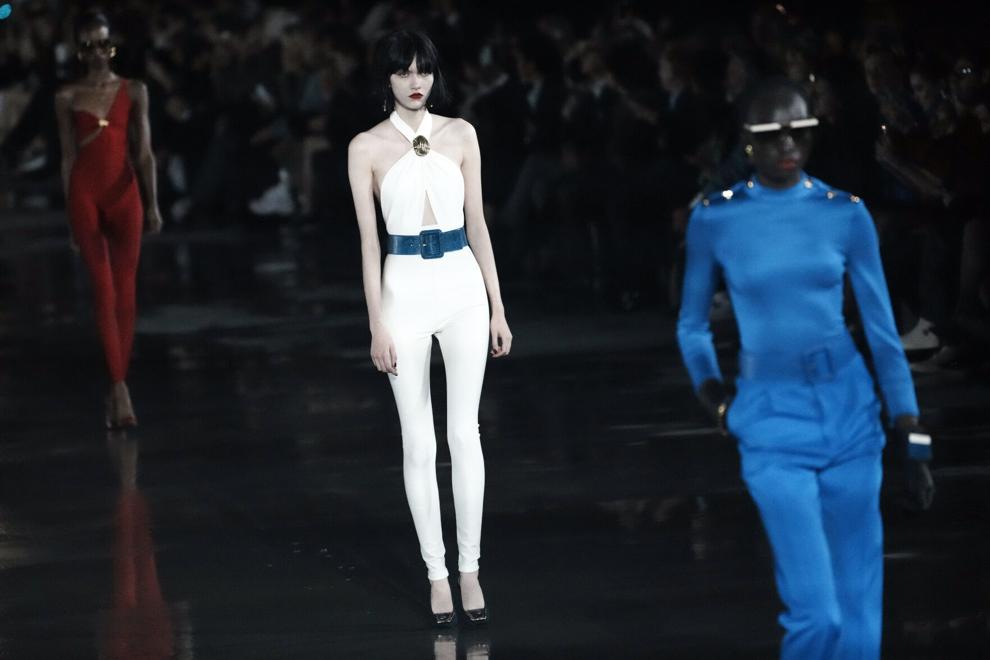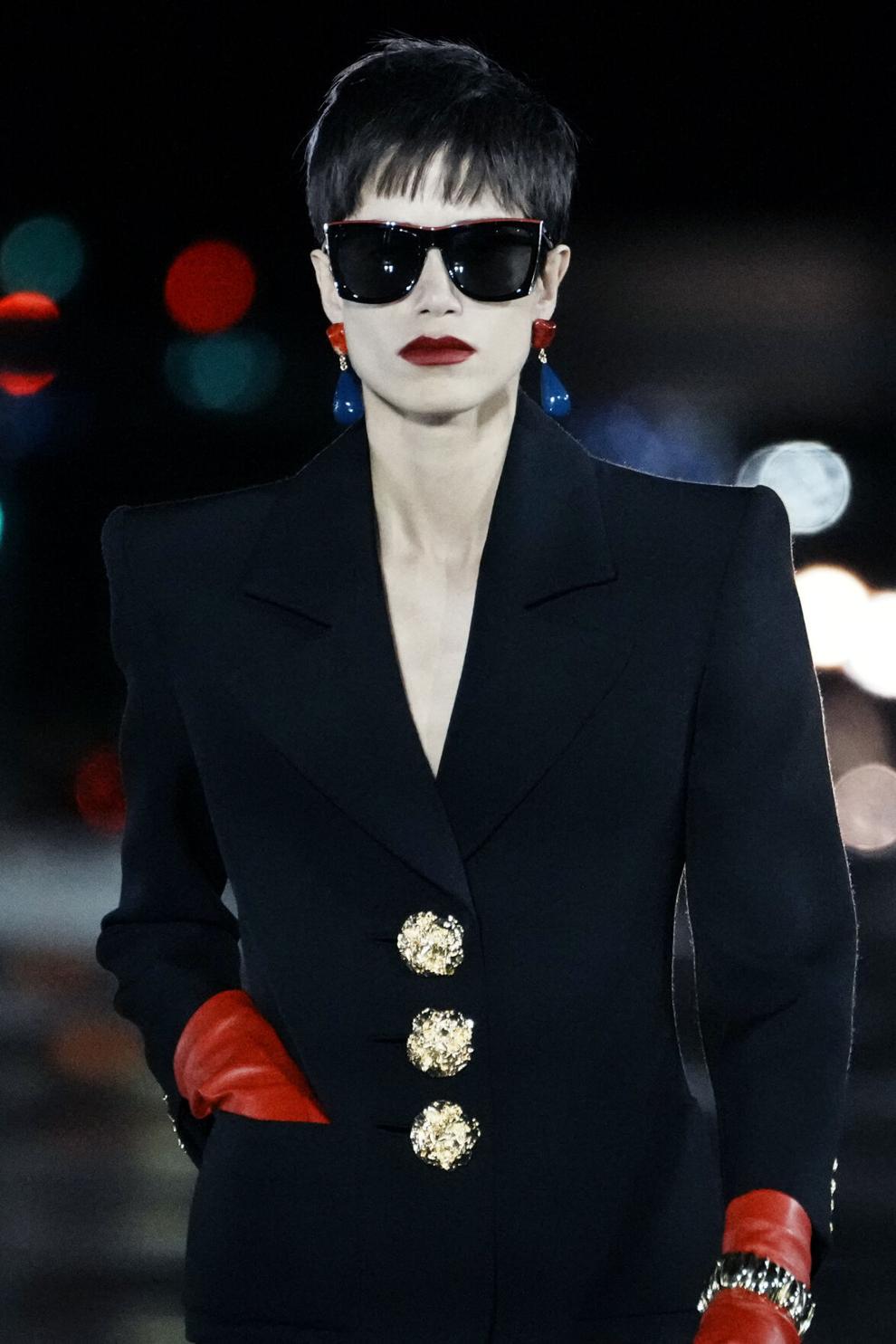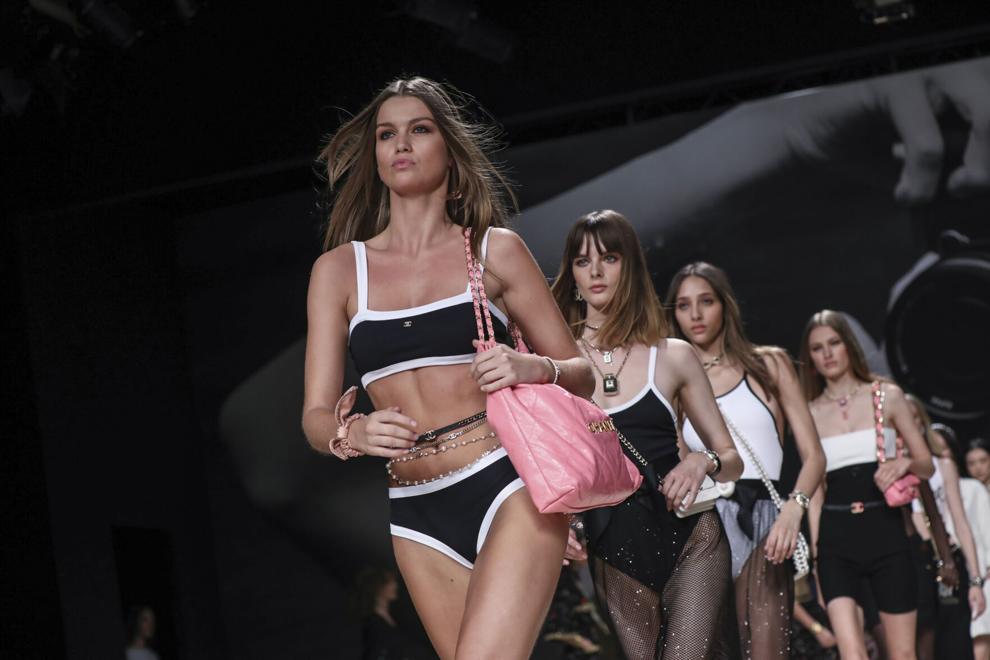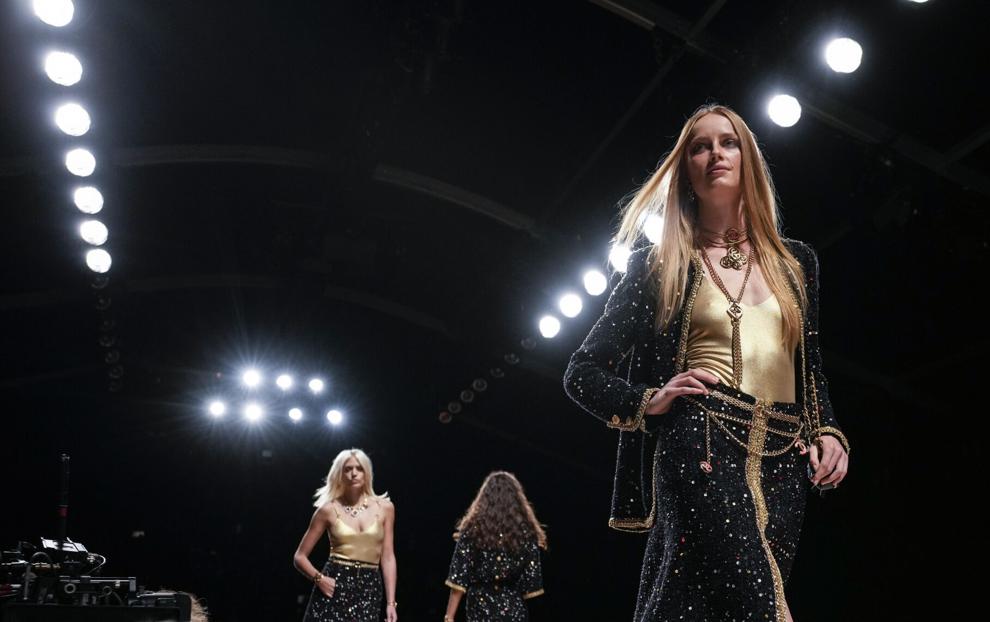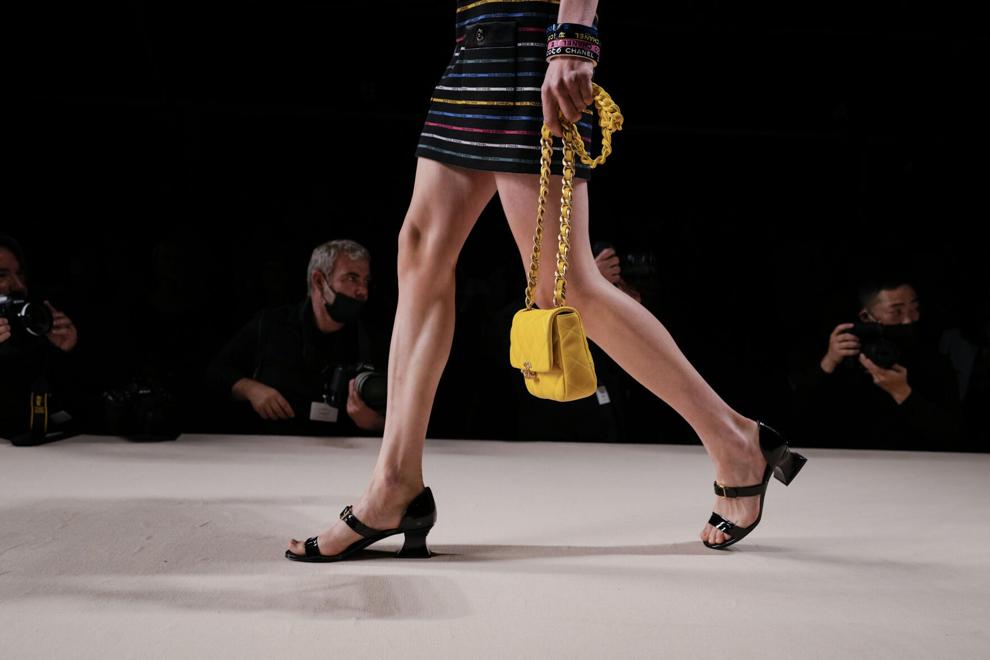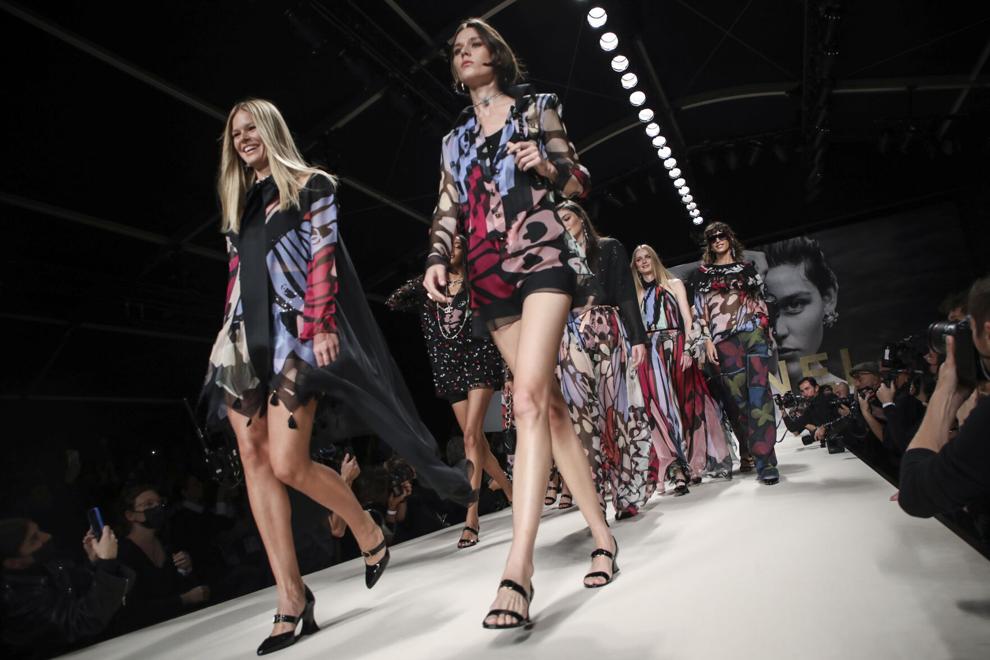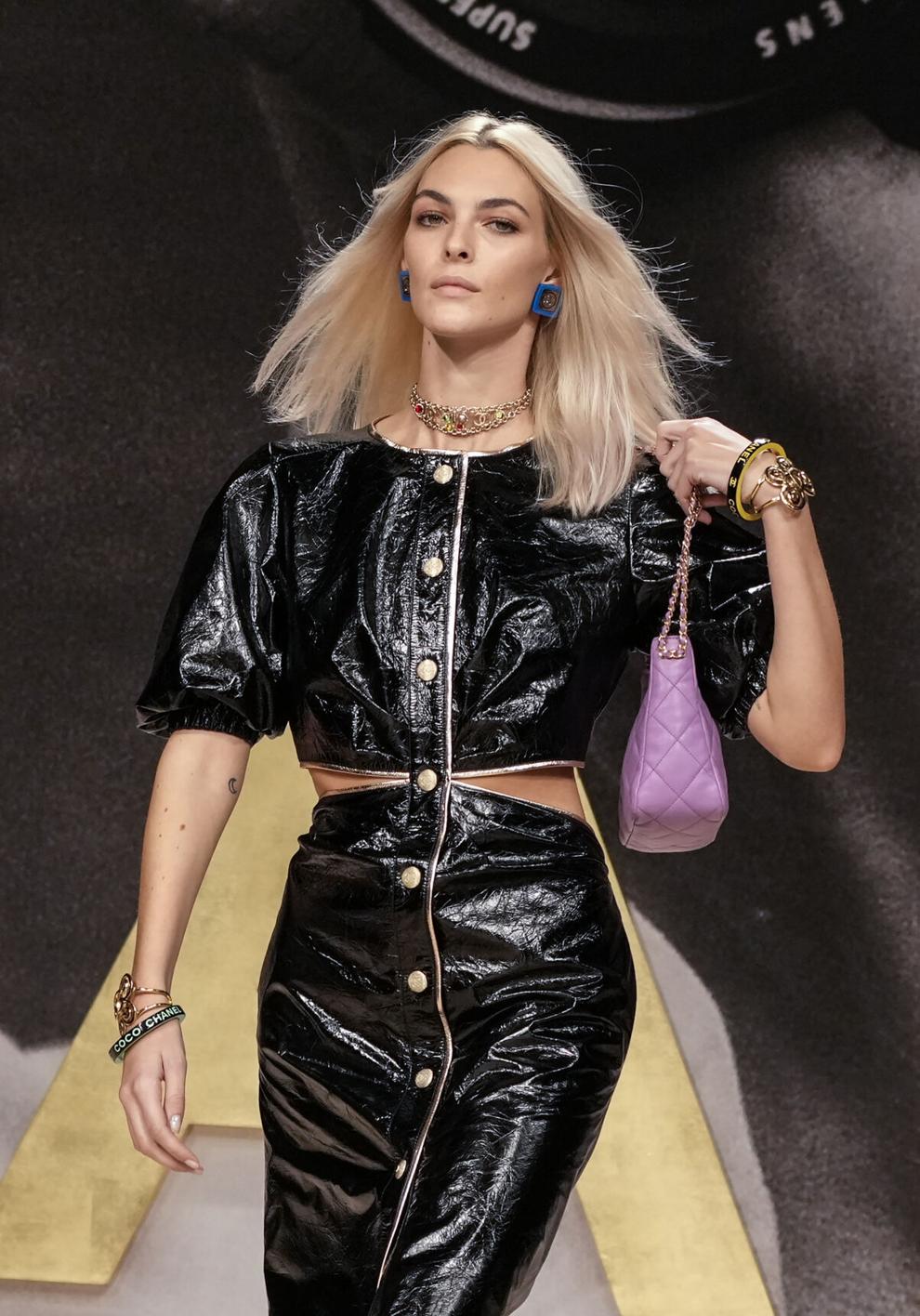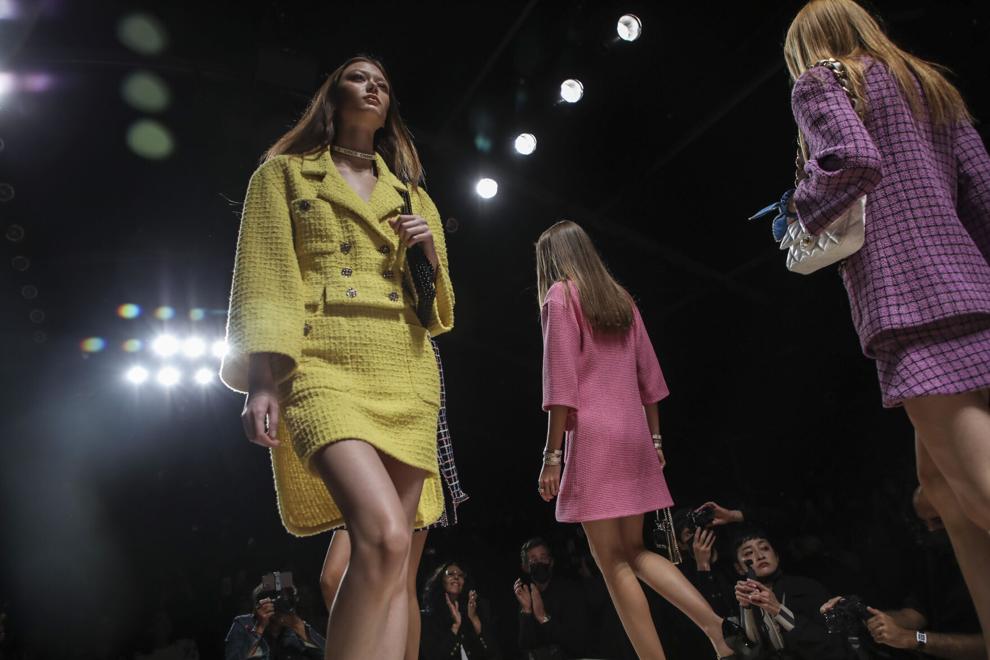 Sian Babish is a writer for BestReviews. BestReviews is a product review company with a singular mission: to help simplify your purchasing decisions and save you time and money.
https://siouxcityjournal.com/lifestyles/fashion-and-style/6-ways-to-wear-your-favorite-scarves/article_c71ced08-e588-5aaf-aa38-ff3cda297508.html