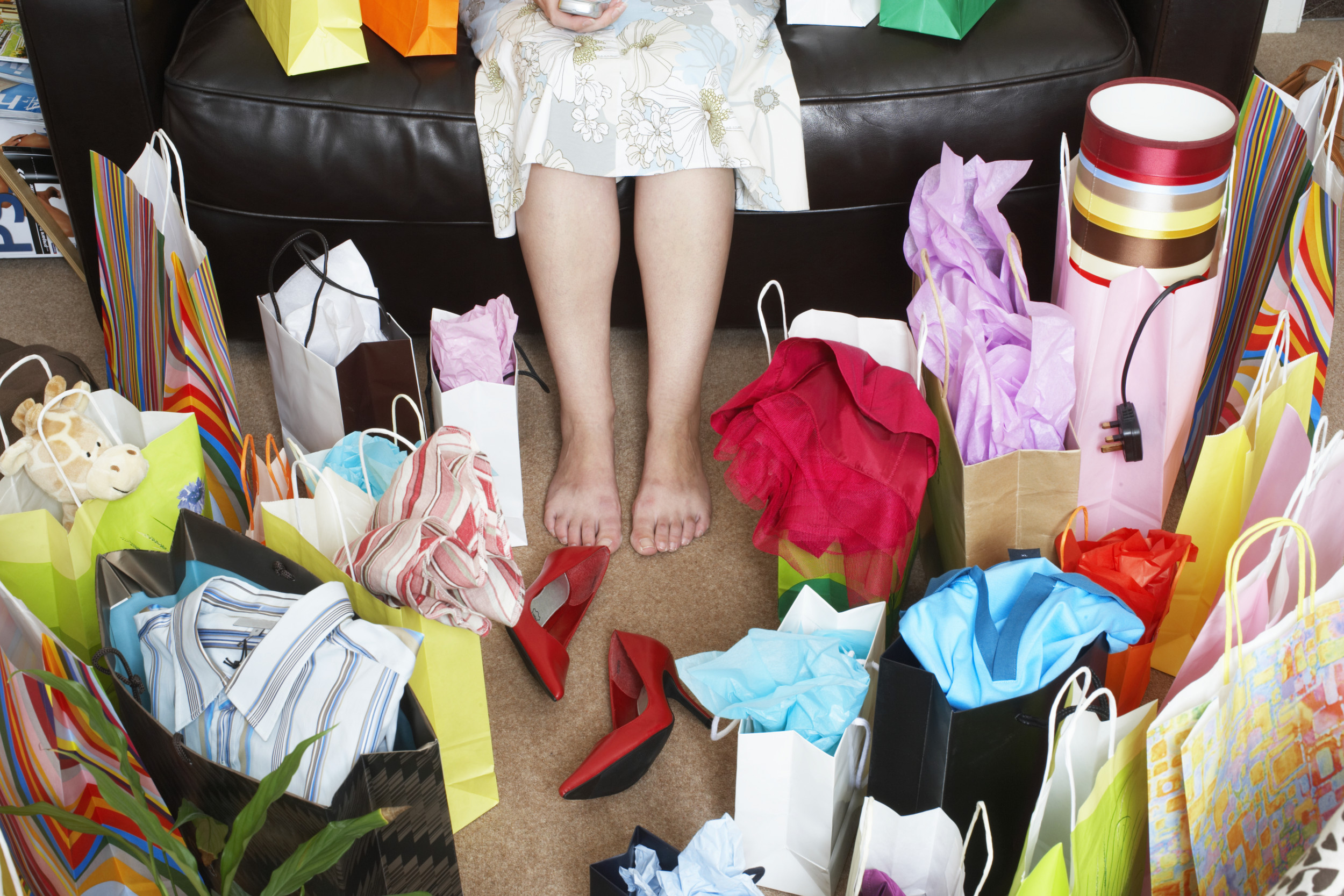 A Company Will Pay You to Go on a $6k Shopping Spree in the Name of Science
Calling all shopaholics, a company will now pay you to go on a $6,000 shopping
Calling all shopaholics, a company will now pay you to go on a $6,000 shopping spree—and you get to keep everything you buy.
We've all dreamed of having our very own Pretty Woman moment, carrying bags and boxes filled with designer clobber, and now that is set to become a reality for three lucky people.
Company HushHush is looking to recruit a trio of professional "spenders," who will be paid £100 each, which works out to $135, for a hard day's shopping.
They'll each be given a prepaid credit card loaded up with £5,000, which amounts to $6,770, to and have eight hours to swipe the plastic until it's all gone. The aim is to get people to buy high-priced items, and track what effect that has on the human body, and our mood.
"HushHush hopes to definitively discover whether money does make people happier, and if spending large sums of money makes people more excited or nervous," they explained.
The ideal applicants should be people who are "not accustomed to spending large amounts of money on material items."
Physiological changes will be tracked by a heart rate monitor, which the "Spender" will wear throughout their shopping spree. And their pupil dilation, body temperature, sweat and salivation levels will be measured before and after each purchase, by a medical professional provided by HushHush.
They'll also need to fill in a psychological survey when they go shopping, and again a week later to track how their "emotional and mental state" may have changed.
Aaron Harpin, HushHush.com founder, said: "Everyone's heard the phrase 'money does (or doesn't) buy happiness', however for many, actually seeing if it works is out of the question. So, we decided to dig a little deeper into the subject, and do a scientific study into whether money can truly buy happiness—or if it's all a bit overrated.
"The hunt is on to find our three "Spenders", so if you think this sounds like one for you, please don't hesitate to fill out the application form—it only takes a couple of minutes! We're super excited to get the study underway before Christmas."
The trio can keep everything they buy, and purchases can include watches, designer clothes, shoes and handbags.
The deadline for applications is October 31, with the three lucky shoppers to be announced at the beginning of November. Ideally they'll carry out their splurge before the Christmas frenzy.
Applicants need to be over 18, have no pre-existing medical conditions, and be able to travel to a shopping mall or outlet.
HushHush confirmed to Newsweek applicants can be based in the U.S. To enter, click here.
https://www.newsweek.com/company-pay-shopping-spree-6k-name-science-1633410