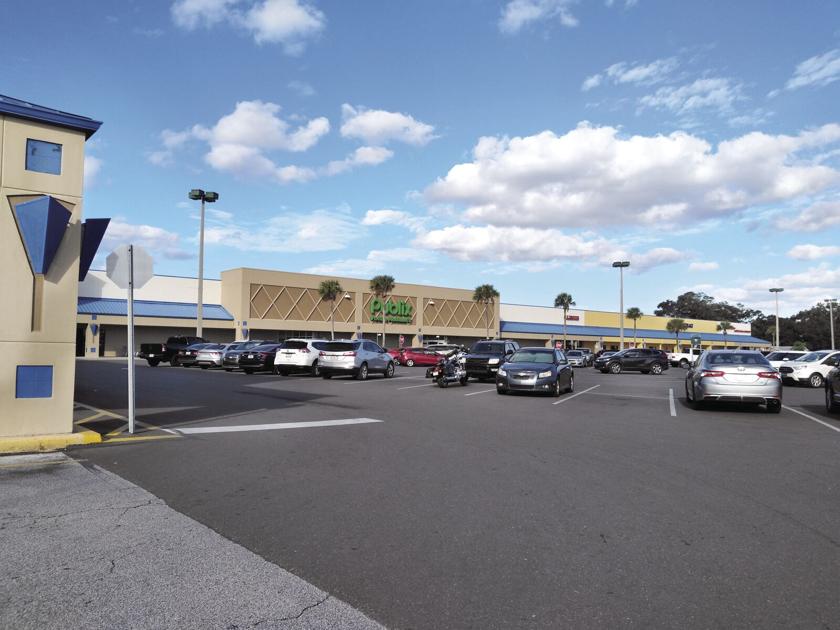 All Aboard sells South Daytona mall | News
Sunshine Plaza has been sold for $10.9 million. The South Daytona shopping center on Ridgewood
Sunshine Plaza has been sold for $10.9 million.
The South Daytona shopping center on Ridgewood Avenue was sold by local owners All Aboard Properties to Octave Holdings and Investments, a commercial real estate investment firm based in Alpharetta, Ga. It is Octave's first property in Florida.
The late September deal cleared the way for All Aboard to get out of a business the owner did not feel was core to its mission while allowing Octave Holdings to snatch a property that fit the criteria for location, occupancy, good surrounding neighborhoods and solid anchor tenants.
Octave CEO and Co-founder Sridhar Marupudi explained the firm looks for assets that have upside and liked what they saw in Sunshine Plaza.
All Aboard Properties put the shopping center up for sale eight months ago. After two months on the market, it had Octave Holdings and Investments interest. Six months of negotiations finalized a deal that left All Aboard Properties where it wanted to be; focusing on the growth of All Aboard Storage and managing other properties within Daytona Beach and Port Orange.
"Owning and operating the shopping center is not part of our core business," stated Andy Clark, president and CEO officer of All Aboard Properties.
But that was not a quote of regret, Mr. Clark continued. "We've got good tenants there over the years."
All Aboard Storage will remain in Sunshine Plaza as a tenant and is considering expanding its mini-warehouse operation behind the plaza and to the south.
"I was pleased to own the property," Mr. Clark said. "I feel like we left it better than we found it. We made improvements to the property, brought in good tenants over the years and feel like we have improved it."
Sunshine Plaza opened 41 years ago in September 1970 and is considered the area's first shopping mall. The center has seen tenants come and go, including stores from the opening such as Woolco, Singer Sewing Center, Allied Radio Shack and the Federal Bake Shop. Publix was not the first supermarket in the plaza. That claim goes to Pantry Pride, which opened in November 1971.
Mr. Marupudi said when assessing the property, they liked the mix of tenants. All Aboard Properties listed 32 tenants ranging from an auto racing museum to a church, food stores, an ice-skating rink, restaurants and Hometown News.
There also have been a handful of name changes to the shopping center. Originally christened Sunshine Mall, the center was renamed Daytona Beach Outlet Mall in 1984 as the emphasis switched to discount shopping. Its hoped-for success as a discount shopping center fell short of expectations, leading to a 1997 renovation and a new name, Sunshine Park Mall. Many people still refer to it as Sunshine Park Mall and some, as stated on its website, refer to it as Sunshine Plaza.
The only thing constant in business is change and clearly shoppers have seen a fair amount of change to the plaza over the years. But what can they expect now that it is under new ownership?
As far as tenants, Greater Fitness is moving from Beville Road to Sunshine Plaza's north end. Kandi Simons, co-owner of Greater Fitness, is hoping for a Dec. 1 opening. She noted the plaza will create more foot traffic and has plenty of parking.
"We're excited about it," Ms. Simons said. "We really think the location will be good for us."
Octave Holdings will make a few modifications to improve the shopping plaza's appearance. No other changes have been finalized at this time. A linear park running along U.S. 1 might be constructed. That would create opportunities for more shopping, dining and recreation.
South Daytona City Manager Les Gillis noted in an email, "The mall is identified in the city's Comprehensive Plan as a vital commercial development, which has the potential to become our town center."
South Daytona city staff left a meeting with Octave Holdings encouraged they too are looking at the plaza as a town center.
"The city, in partnership with the new owners, Octave Holdings and Investment Group, are committed to ensuring the success, revitalization and continued growth of this new town center," Mr. Gillis said.
For more information, visit sunshineplaza.net or octavehi.com/.

https://www.hometownnewsvolusia.com/news/all-aboard-sells-south-daytona-mall/article_677ad0fc-3023-11ec-9130-1f25a72d69ba.html