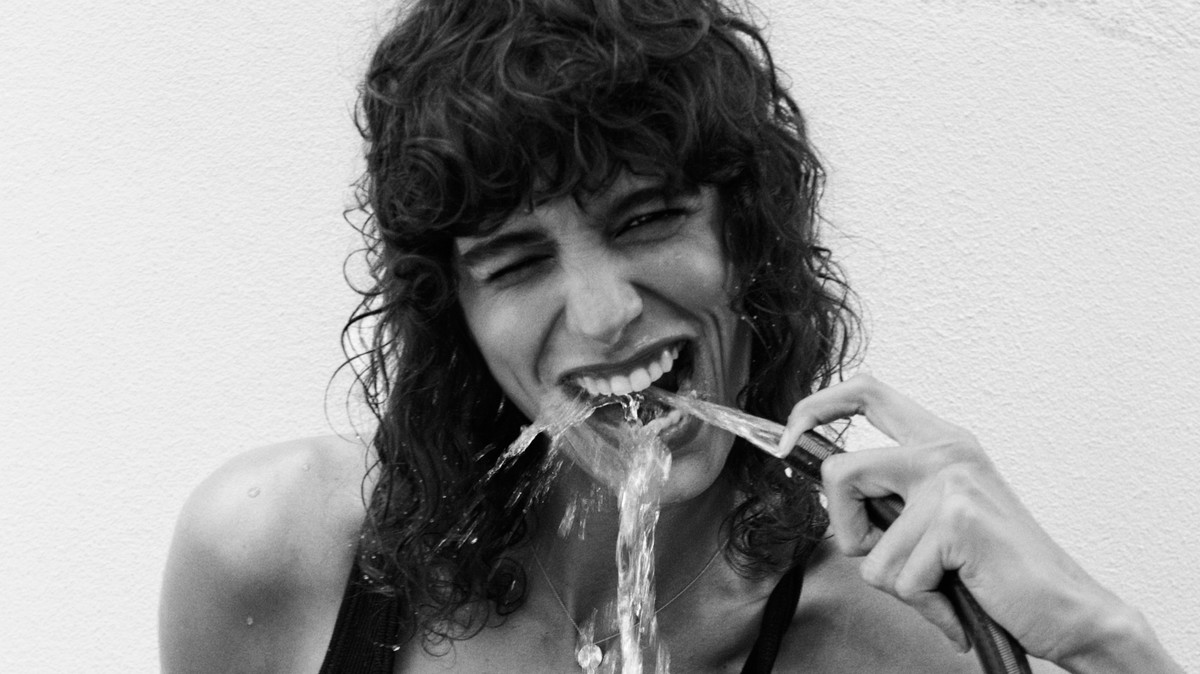 An interview with Isabel Marant about the complicated joy of designing clothes
It's been another busy week in the life of Isabel Marant. She's just shown her
It's been another busy week in the life of Isabel Marant. She's just shown her SS22 menswear collection in Paris with a little picnic on the steps of the Palais Brongniart. She is, she jokes, always working on three collections at once. "I'm trying to slow down," she says, "but it seems it's never going to happen." Despite the busyness, she's relaxed and laughing. It's Friday afternoon. Almost the weekend. She rolls a cigarette and then starts speaking and forgets to light it. Growing up, she says, she never wanted to be a fashion designer. It was never her dream. That's why she's so relaxed about everything. "I was never really enamoured with the fashion world and all its drama. It was not very me."
Isabel grew up in Paris, in its western suburbs, and was planning to study economics before she got involved in the fashion industry. When she was 15, her boyfriend was Christophe Lemaire and fashion for them was "Saint Laurent, Mugler, Montana, 80s glamour, it was our mothers and everything we were rebelling against. We were listening to new wave music, New Order and Dexys Midnight Runners, Malcolm McLaren, all this British music, British fashion."
Inspired by the eclectic energy of Paris at night in the late 80s, and the mix of different and overlapping scenes – punk and new wave and reggae and hip-hop – she and Christophe began designing their own clothes "so we could dress how we wanted to dress." They then began to make clothes for other people, too, selling clothes in stores and beginning to make some money. Only then did Isabel realise that she could become a fashion designer. She switched out her economics studies for a fashion degree at Studio Berçot and, after graduating, started a "very small, very conceptual" jewellery line, and then a knitwear business with her mum. 
It was only in 1994 that she launched a label under her own name. It was an organic process of growth that led to the formation of the brand we all know today. After graduating she'd seen other young designers rush into doing shows, spend lots of money they didn't have and crash. She was determined "not to make the mistakes I'd seen others making." More importantly though, "I felt like I had something to say."
It's been clear from the beginning what Isabel Marant stands for. She describes her clothes as sincere, which seems the most apt of words to describe what she does. Her clothes are sincere in that they come from her, they are honest, they are wearable and they understand the beauty of wearability. But she understands that clothes need a sense of frisson, a clash between high and low, masculine and feminine; that clothes need to have something to say about the modern world and modern life.
She takes the phrase "ready-to-wear" literally, as both a philosophy and as a challenge. She loves the craftiness of fashion, the beauty of making, the endless possibilities that come from a human being using their hands. Her clothes are real and feel like they need to be worn to come alive. They are not boringly pristine. They find poetry in the everyday, in the creases that come from wearing something straight out of the tumble drier, unironed, or the pair of jeans faded to your body; the frayed edges, the patina of use, the ephemeral majesty of imperfections. 
"My strength is myself, my perspective as a woman. Everything starts with my point of view, and what I would like to wear today," Isabel begins. "That has always guided everything. I wanted to create a garment to dress myself in. Everything I do comes from a position of whether I would wear something or not, and this is very important because the clothes I make need to become yours. Clothes correspond to how you live. I won't wear something beautiful if it isn't comfortable, if I can't wear it all day, if I can't work in it. The garment has to allow you to live, not stop you from living."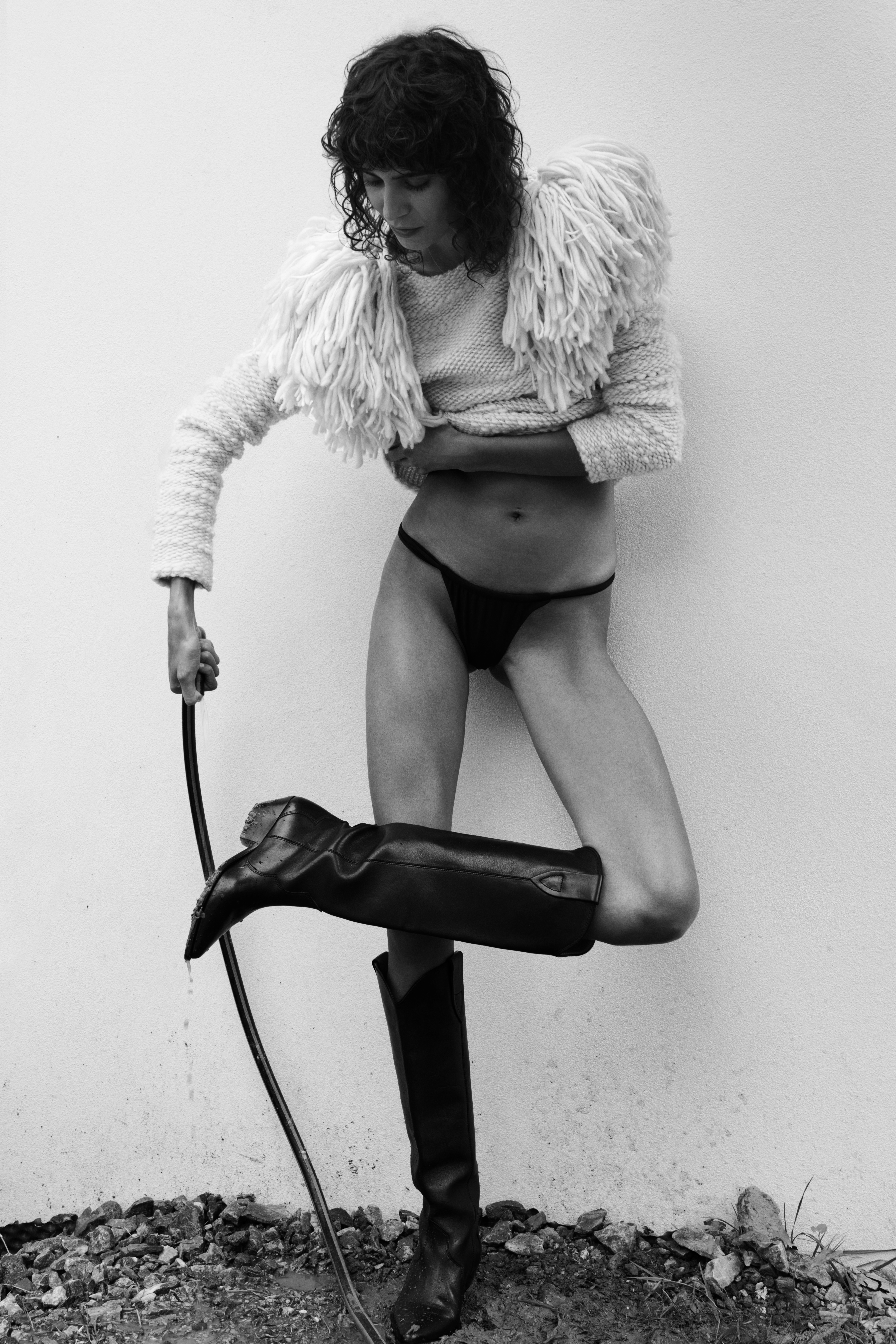 Work is important too. Isabel is not a hands-off designer. She isn't an art director who can come into the studio, says yes or no to this shirt or that pair of trousers, and then makes a swift exit. Clothes develop through trial and error, processes of discovery and revelation, and false starts. "You begin to design a collection and you are afraid of the white empty page, and then suddenly you've finished," Isabel says. "I remember one collection where I was inspired by the pink colour of a Post-it note I saw on the floor, or the way a woman on the street was putting her hair up. The inspiration is so tiny and then it grows. I'm very intuitive. Everything is very organic. It's very difficult to speak in too much detail about the collections because it's like I'm pregnant, and I don't know what the baby will look like when it is born. But I really love it. I love the frustration of designing. I love having a super idea and making something and realising that actually it is ugly, and you have to start again. I love this process. I try to turn those things I love into something that speaks of nowadays. We have to always be going forward."
Isabel adds: "I love to look to heritage and to do something modern with it. I was never really charmed by anything too obviously futuristic." Her AW21 collection being a case in point. The collection video was shot in a huge brutalist car park in Paris, and the clothes were somewhere between actually futuristic and the past's vision of the future. It was a little bit Memphis Group, a bit Éric Rohmer's Full Moon In Paris, a bit bohemian, a bit sci-fi. "It was a little bit about my past, my work, too," she explains. "I was looking to my creative heritage and making it feel modern. I love the clash of things. Silk next to printed velvet next to shiny leather, cowboy boots and military sweaters and florals, it's all about the multiplicity of everything. I think we need to live like this anyway – whether it's fashion or sex, take the best of everything!"
This attitude is partly why she doesn't miss staging fashion shows too much; rather, she's relishing the chance to experiment with different people, to work with film directors and choreographers. "It's nice to have this different creative energy," she says. "It's very refreshing and new and fun. But a show remains the best way to show a collection. The energy. The amazing girls. Nothing can replace that." As such, she's currently working towards a return to the catwalk for SS22, though she's hesitant to make too many plans in times like these.
She may have begun by rebelling against the dominant style of Paris in her youth, but there's no denying that Isabel Marant now represents a certain vision of Parisian style, and the city's fashion establishment. Still, she's never lost the sense of humanity that guides her. "I always loved Paris," she says. "Paris is who I am. It's normal to be rebellious, because it's how you learn about who you are. The culture of Paris nourished me even as I rebelled against this kind of 'Yves Saint Laurent' vision of Paris as a teenager. I never had that ambition to become that kind of designer. I never dreamed of being well known. It was never the point. I wished I could be in the background. Even today, if you want to think of me as a big name in fashion, I live a very normal life. I have the same friends I've always had, I do the same things I always do. Fashion isn't all of my life."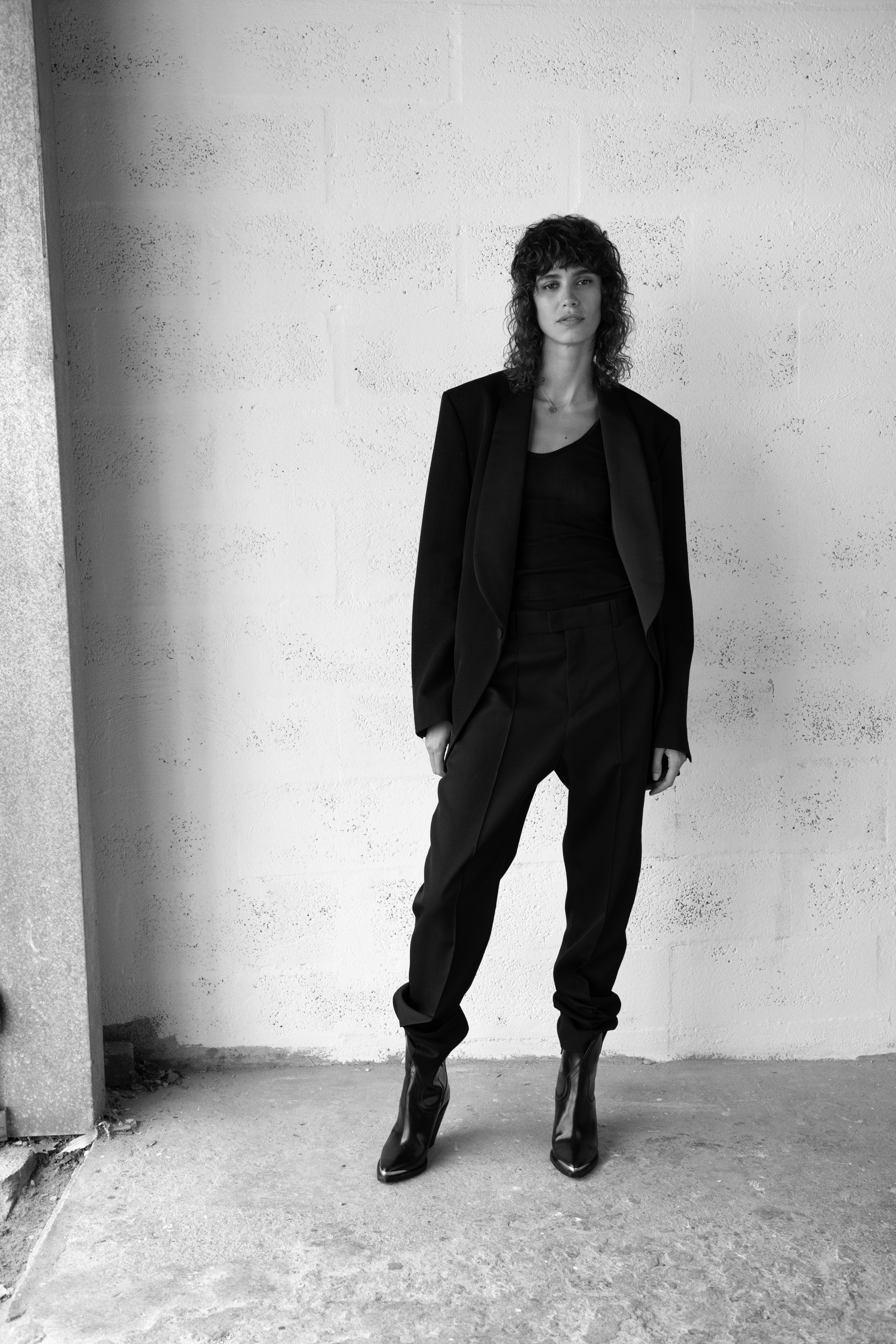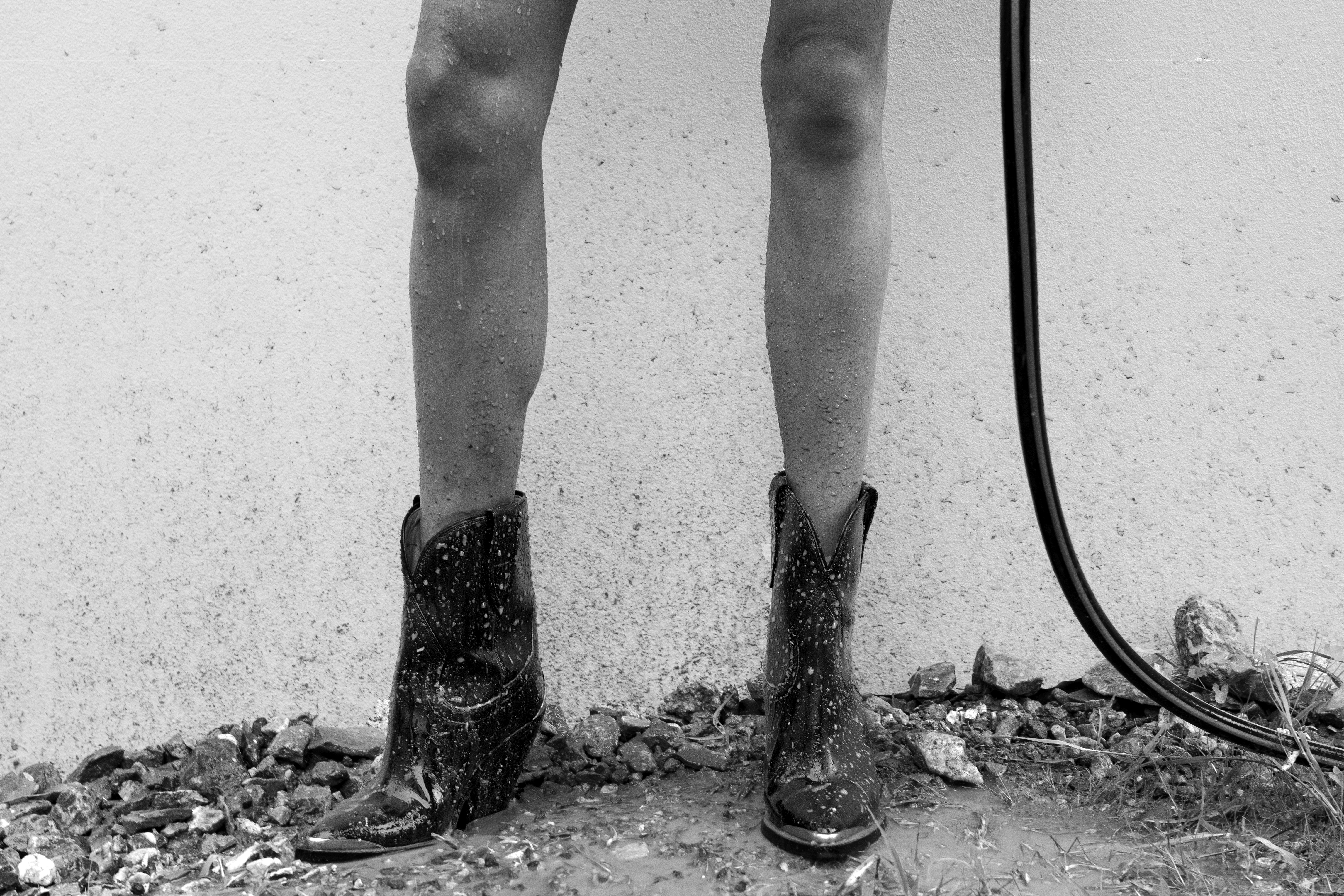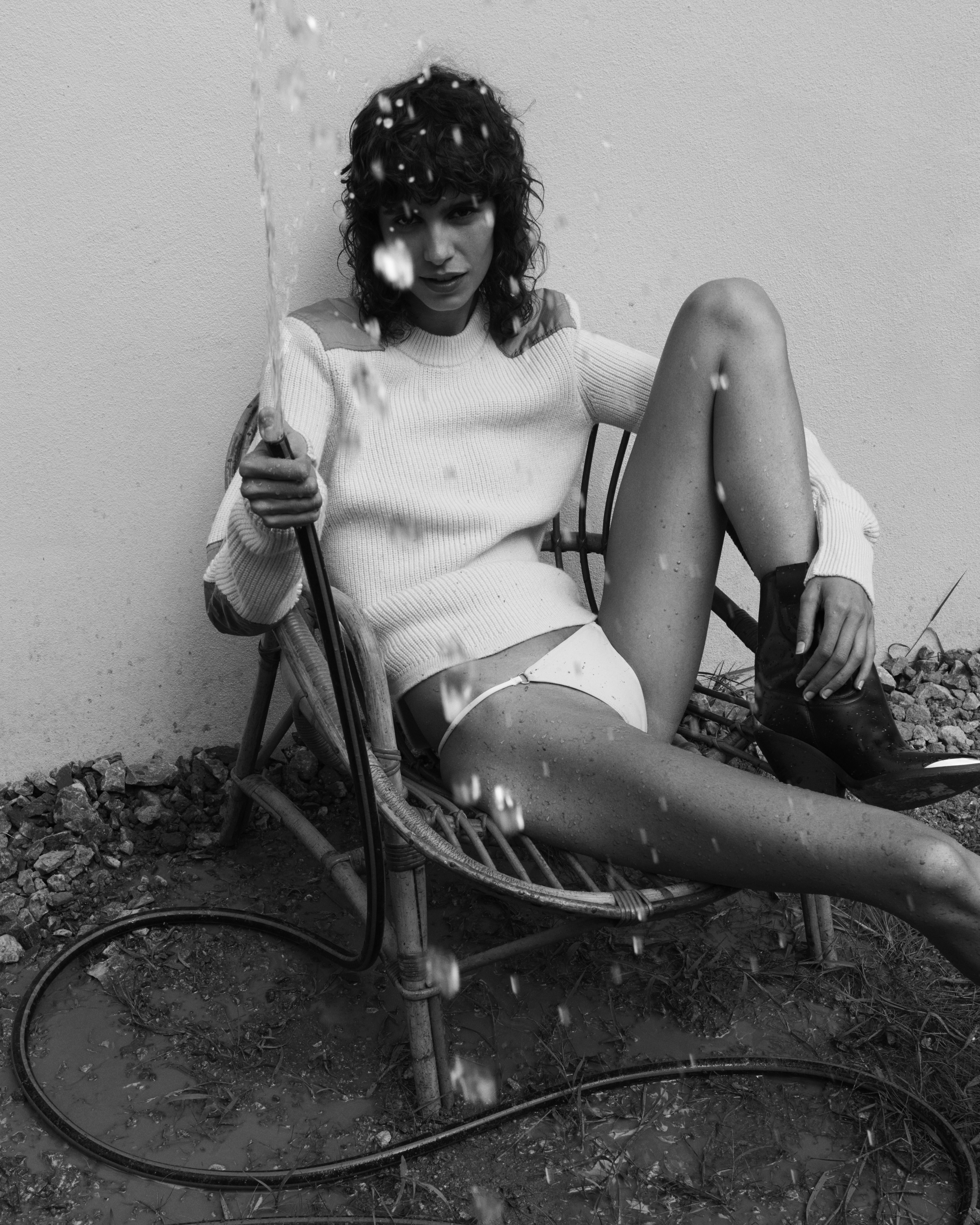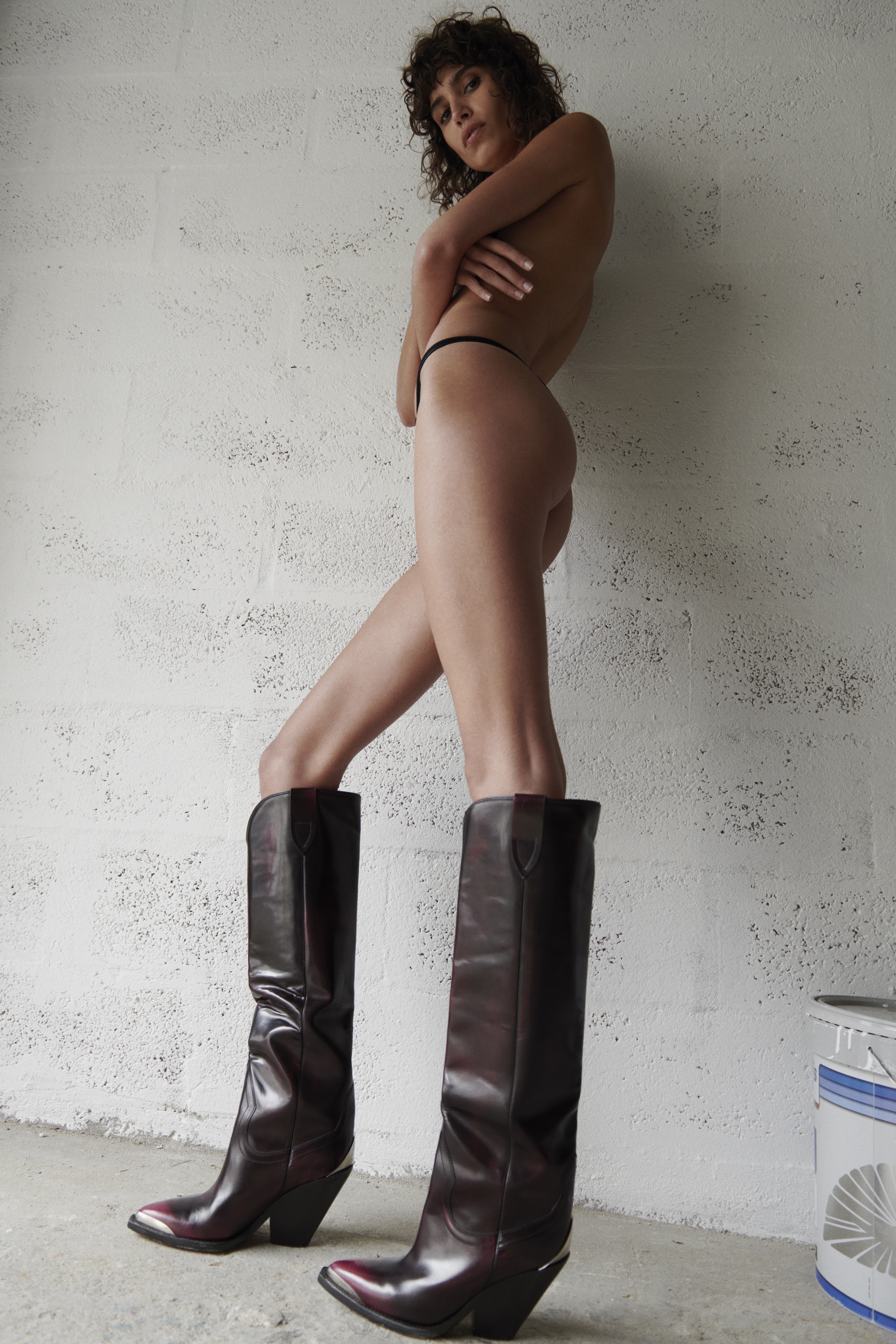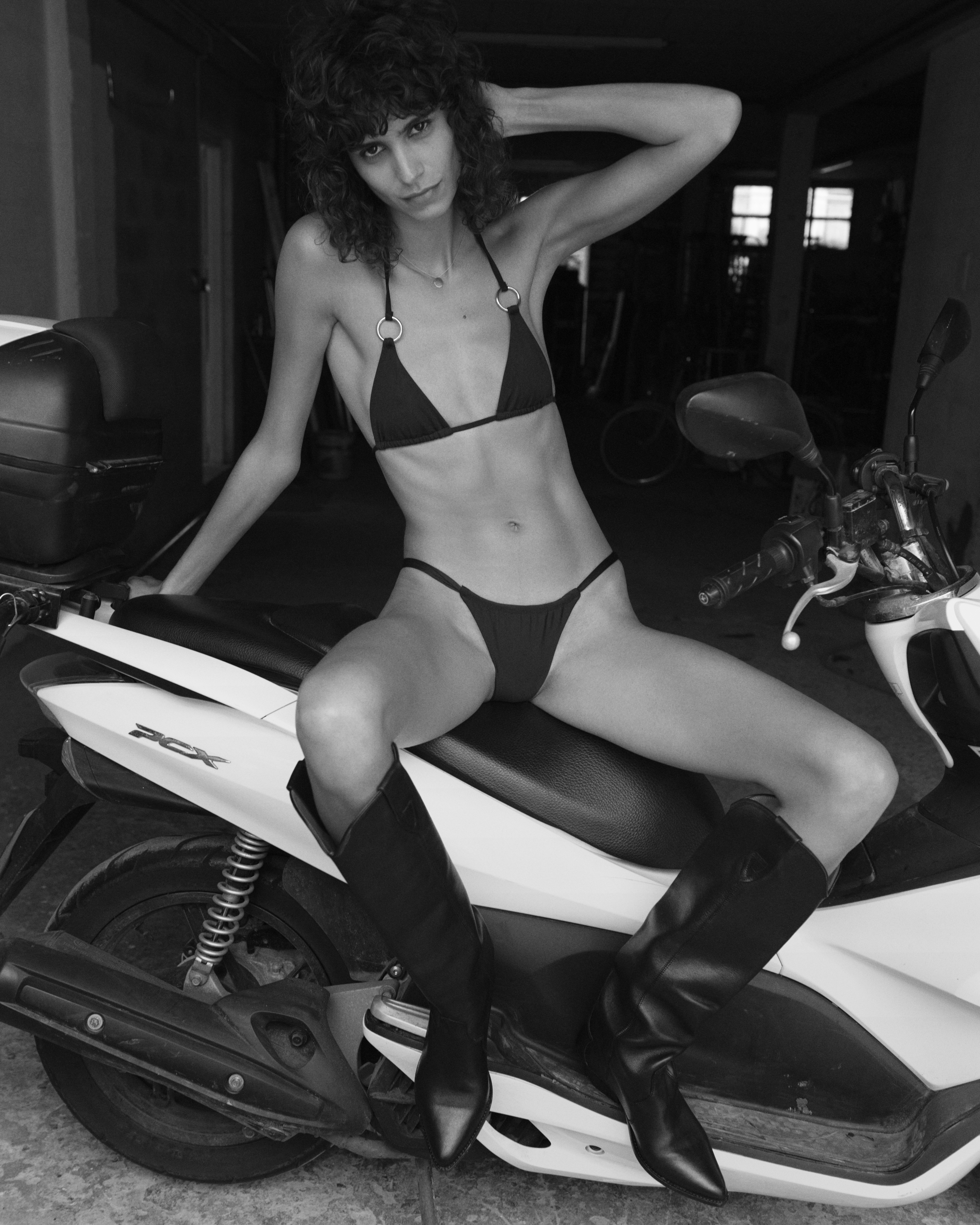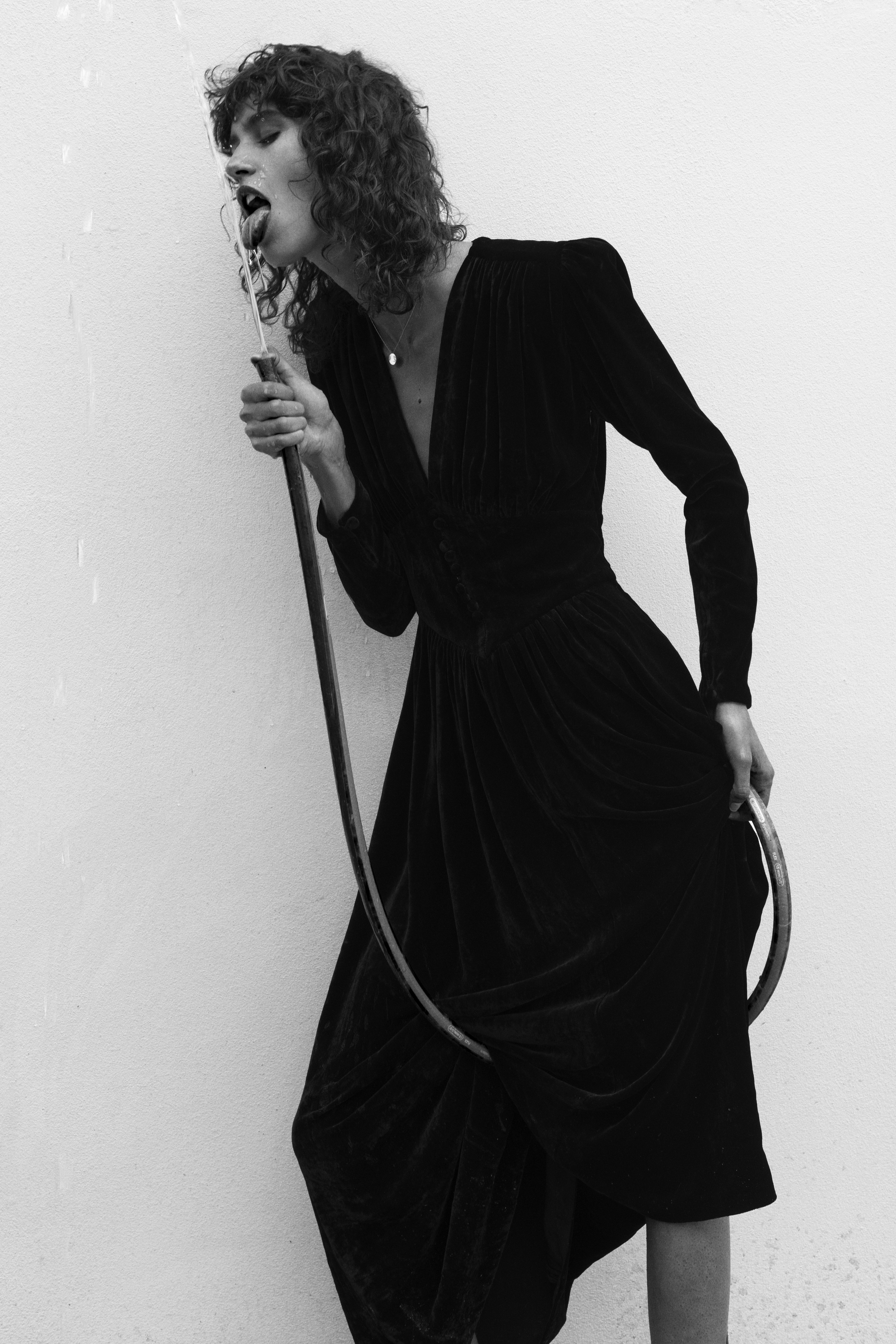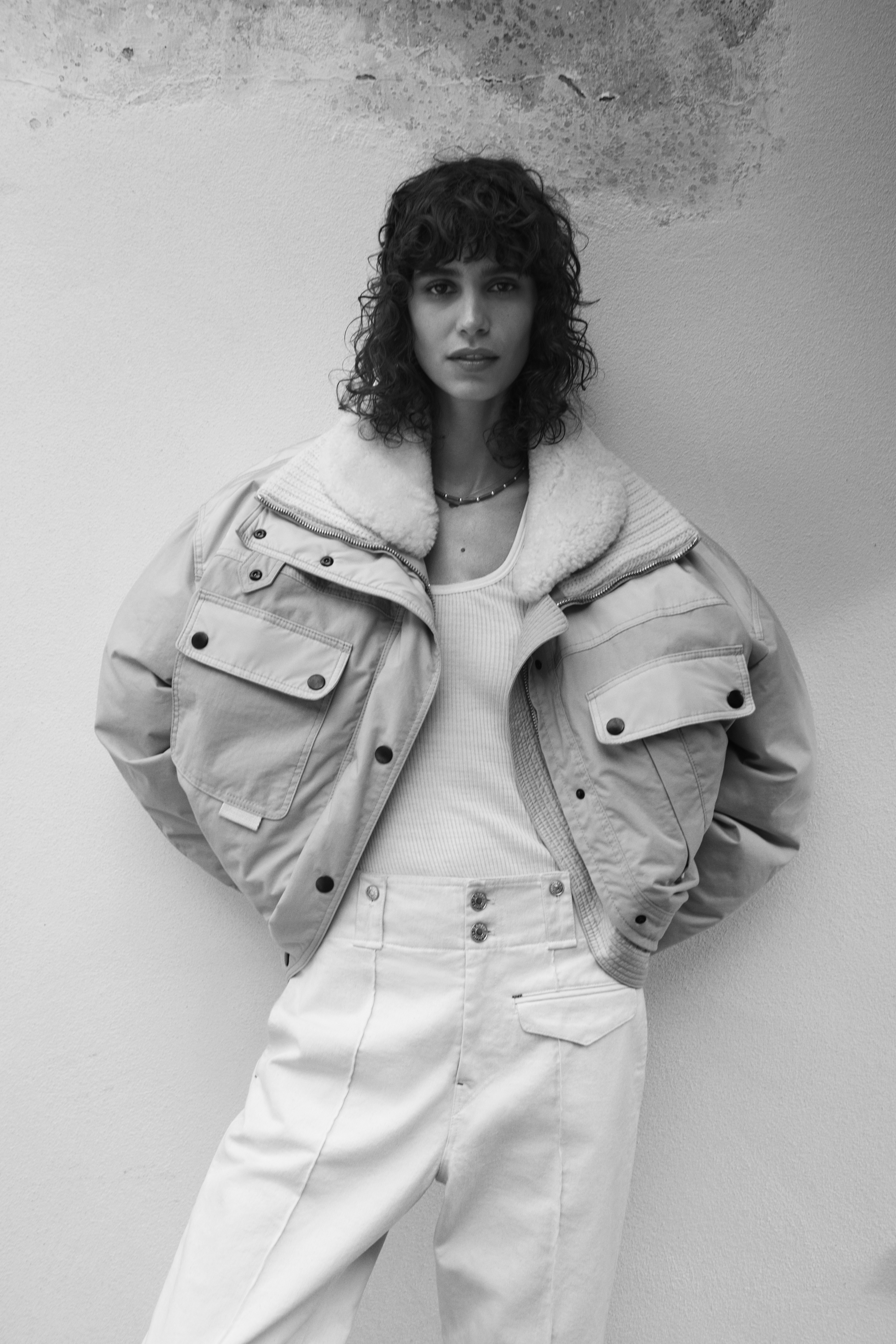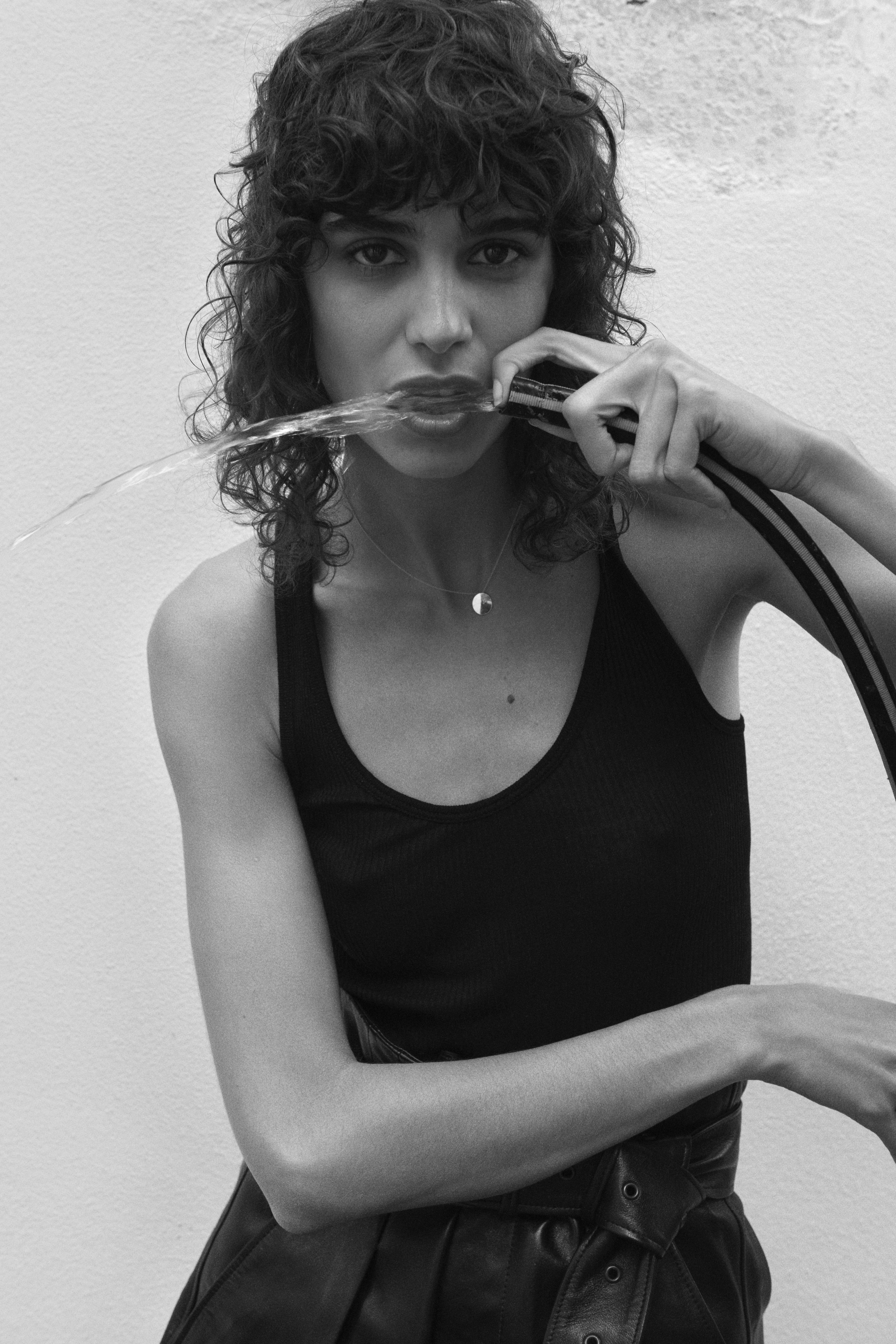 Credits
---
Photography Drew Vickers at Art Partner.
Fashion Alastair McKimm.
Hair Duffy at Streeters.
Make-up Satoko Wanatabe at ArtList.
Nail technician Jackie Potato.
Photography assistance Kinu Kamura.
Digital operator Jack Sciacca.
Styling assistance Emy Venturini and Victoire Blanc.
Production Elise Lebrun, Martial Schmeltz and Yohanna Dufourg.
Casting director Samuel Ellis Scheinman for DMCASTING.
Model Mica Argañaraz at DNA Models.
All clothing and accessories ISABEL MARANT.
https://i-d.vice.com/en_uk/article/g5gnmx/interview-isabel-marant