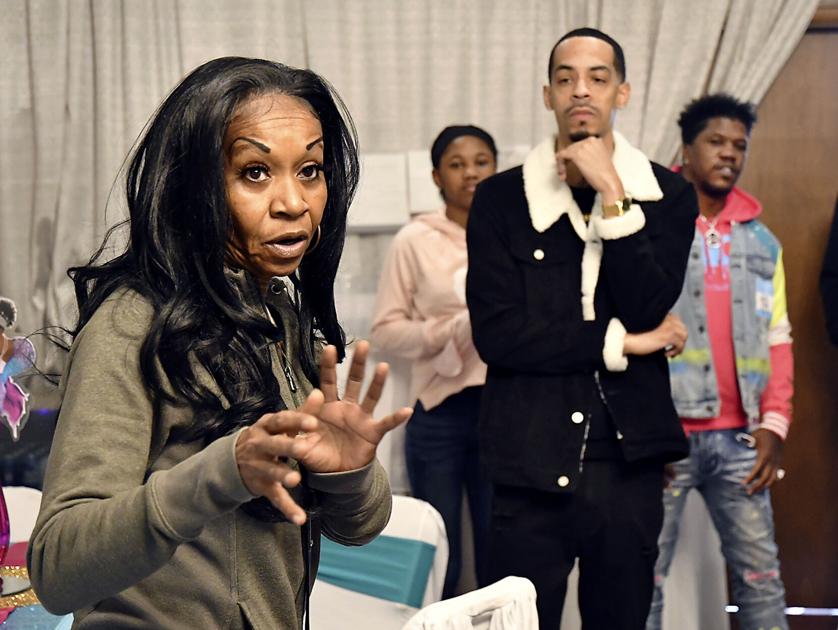 Anderson fashion event showcases local Black designers | MAD Life Entertainment
ANDERSON — Surrounded by about a dozen models, Betsy Pearson clarified the timing for how
ANDERSON — Surrounded by about a dozen models, Betsy Pearson clarified the timing for how they should step onto the runway to model the hoodies, evening wear and lingerie that will be presented at Urban Design: Fall and Winter 2021.
"As one model comes back, the next should pass them on the runway," the producer said. "We want this to have some flavor, some color, some panache."
The Urban Design fashion show is intended to showcase the work of local Black designers, including Candace Olden-Hines, Tiffany McCowan, Julian Farris and Shannon Swain, all of Anderson; J.B. Barnum, of Muncie; and Robbie Mach, of Indianapolis.
Pearson, 63, owner of A-Town Productions, said having an event of this nature is relatively new to Anderson and Madison County.
"I look at it as making the city ripe for it," she said. "If it's successful, there will be more to come."
Olden-Hines, 42, may be best known as a musician. It's through that creative outlet that she two years ago accidentally expanded to fashion design, launching Eye Candy I-Wear, a women's clothing line specializing in T-shirts and hoodies.
"Musicians have to have these days what's called 'merch' with us," she said. "People started wanting the outfits I performed in."
The requests came as a total surprise, said Olden-Hines, who added she doesn't consider herself particularly fashion forward, describing herself as a "jeans and T-shirts chick."
"I'm personally a plain Jane. I am not the fashionista," she said.
Her designs were so popular, Olden-Hines said, that she was asked to make some designs for children. One client asked for matching outfits for herself and her baby and later told her she wanted something for her husband, too.
"We just expanded the business and added a men's line," she said.
She expects to showcase up to 13 outfits in the Urban Design fashion show. But many of her designs have yet to be completed.
"Every show, I try to do some new stuff so I am not doing the same stuff over and over again.," she said.
Olden-Hines, who sells most of her designs online at eyecandy-iwear.com, at vendor events and pop-up shops, said she typically participates in up to three fashion shows a month around the state, including Indianapolis, Fort Wayne and Muncie.
"We haven't had one in Anderson yet, so I think it's time to bring one here," she said.
Kendra McCowan is filling in for a model who was unable to participate. She said her mother's lingerie designs can be a little risqué, which makes her a little nervous.
"I've got to face my fears, I guess," she said.
Follow Rebecca R. Bibbs on Twitter at
@RebeccaB_THB, or call 765-640-4883.

https://www.heraldbulletin.com/community/entertainment/anderson-fashion-event-showcases-local-black-designers/article_7287e556-4325-11ec-a6a1-eb195e40e9b8.html