Backstory: 'The West's Finest Air Conditioned Shopping Center' changed Casper retail nearly 60 years ago
The Sunrise Shopping Center, along with Casper's expanding neighborhoods, is seen from the air in
CASPER, Wyo. — On the far southern side of Casper, among the foothills, sagebrush and wind-swept prairie, a 17-acre site was being touted by its developers as a state-of-the-art glimpse into the future of retail.
"Once the shopper leaves his car and enters the building, the rest of his shopping trip will be completed inside — protected from wind and weather," gushed an article in the March 11, 1962 edition of the Casper Tribune-Herald.
This amazing indoor shopping concept was still intensely novel when most shopping was done by visiting clusters of buildings situated downtown.
The new Sunrise Shopping Center at 4000 South Poplar St. was built over "four complete blocks" and featured a "sidewalk that is air conditioned in summer, heated in winter and always protected from wind and rain," said the article.
The March story was in advance of the center's grand opening in May.
Before the giant complex was built, that side of town was completely undeveloped until after WWII, when Casper's gas and oil economy boomed along with America's post-war energy demands. Ranches were parted out and sold, and neighborhoods filled with neat ranch-style houses grew with alarming speed.
At the end of those neighborhoods and the end of Poplar Street rose the 145,000-square-foot miracle of modern engineering.
Designed in a "Colonial style" and meant to "flow" with the area, it was at the time the largest building in Wyoming, as far as ground floor space goes. The interior walls were built with antique bricks salvaged from a demolished Nebraska cavalry fort, said the newspaper. Those red bricks, along with sandstone rocks, are still prominent touches inside the building.
The project, which was the brainchild of Casper businessman William "Bill" Nicolaysen, reportedly cost $1,350,000 to complete, something close to $12 million in today's dollars.
Nicolaysen was a son of prominent Casper pioneer family and owned Nicolaysen Lumber, now the site of the Nicolaysen Art Museum. Over a decade before the Sunrise project, he built the three-story building on Midwest and Center.
According to newspaper accounts, he lived part-time in Florida by the time Sunrise was complete, and sold the entire enterprise to a Dallas firm the following year. He died in Florida in 1973 at age 68.
Sunrise's bowling alley and lounge has been the south-side anchor since its opening. Other stores included a large grocery store run by Billings-based Kon's Soopers, Franson's Concord Dining Room, the Tiny Tot Theater, Shayne's Stylist, Casper Color Photo Service, the J.M. Bostwick & Sons department store on the north end, a sporting goods store, a jeweler, a post office, and Parker Insurance, among others.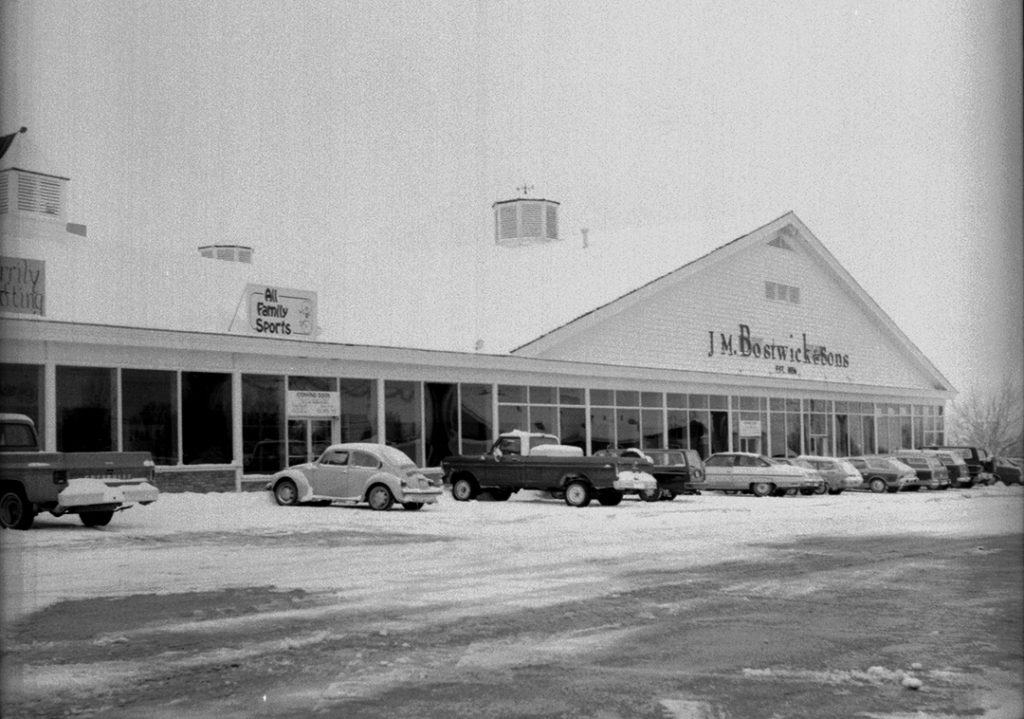 Sunrise Shopping Center would remain Casper's largest indoor shopping center until the Eastridge Mall opened some 20 years later on Casper's east side in 1982. The building's outdoor wood siding has been replaced with a metal version, but overall it looks strikingly similar as it did in 1962, when it first gave wind-blown Casper shoppers a break from the weather.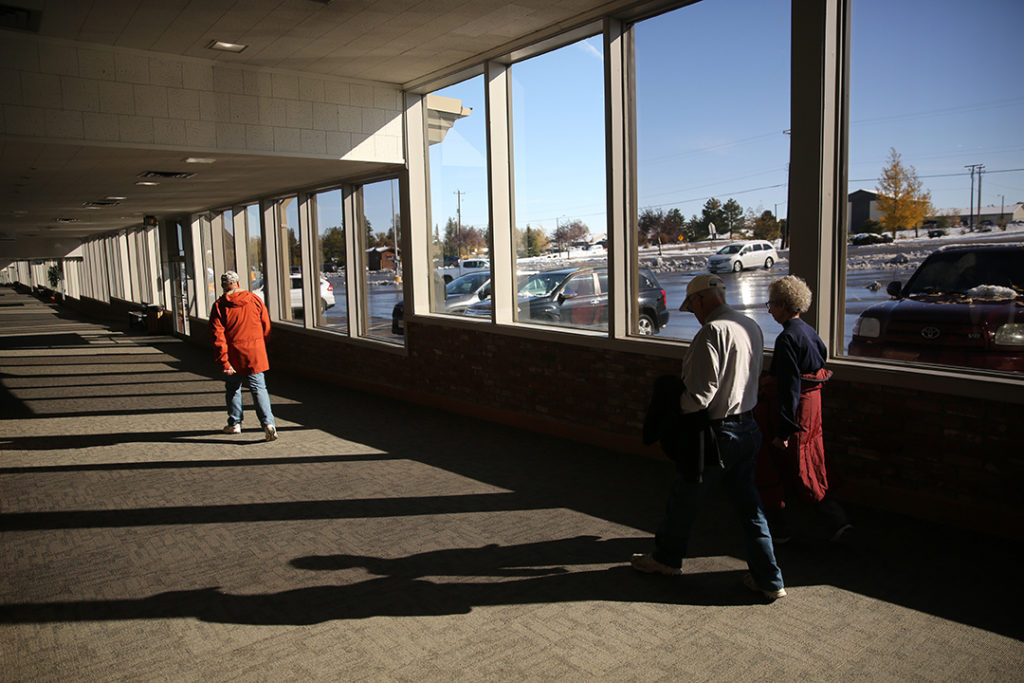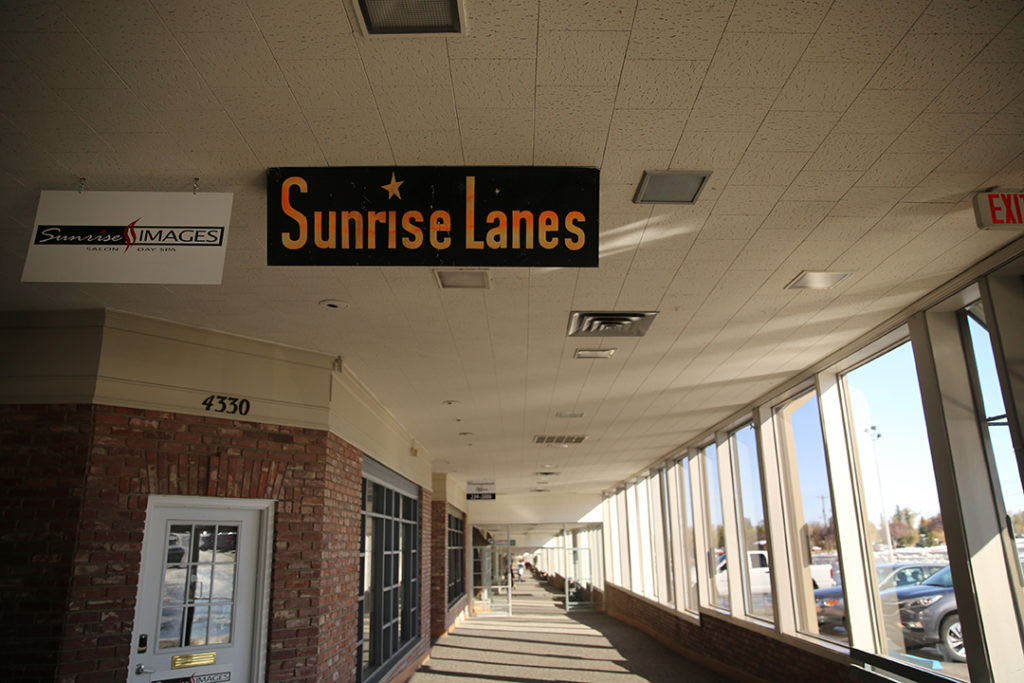 Related Stories from Oil City News:
Backstory: 'The West's Finest Air Conditioned Shopping Center' changed Casper retail nearly 60 years ago