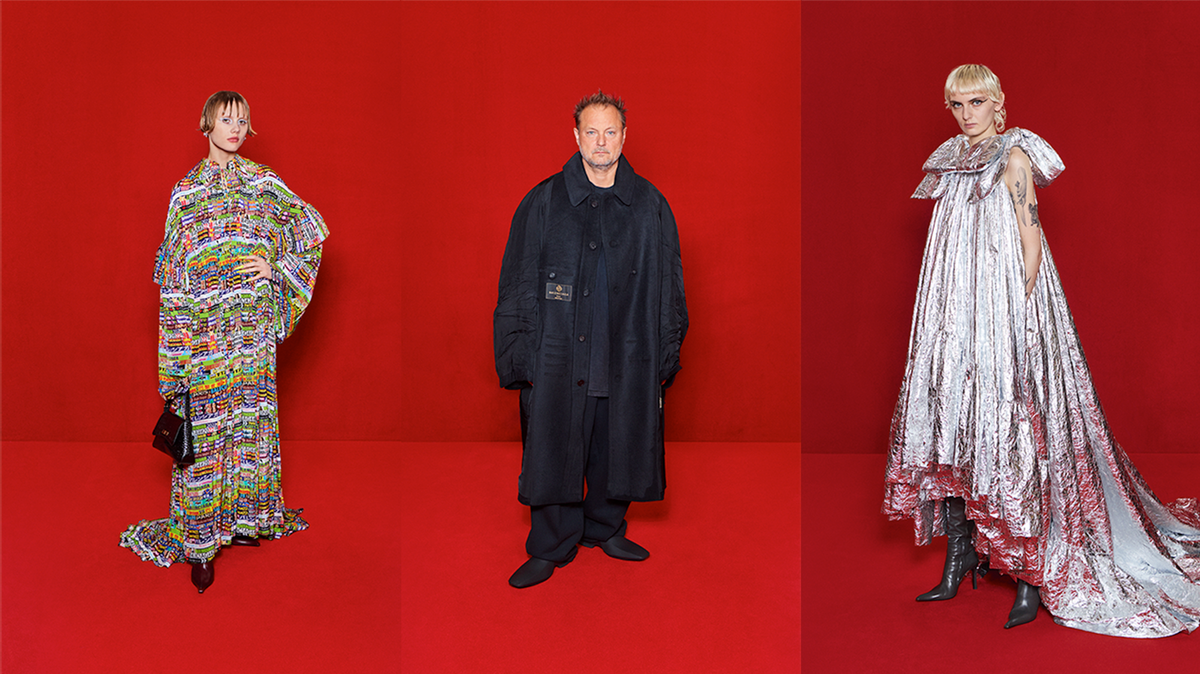 Balenciaga just won Paris Fashion Week SS22
"When's the show?" "Wait, is this the show?" "This is the show!" These were the murmurs overheard
"When's the show?" 
"Wait, is this the show?" 
"This is the show!"
These were the murmurs overheard on entering the cavernous hall of the Théâtre de Châtelet, the location of last night's Balenciaga SS22 show, and beholding the big-screen live stream of the red carpet procession outside. Calling it a 'show', though, isn't quite accurate – it certainly wasn't one in a traditional sense. Rather, it was a spectacle that joyfully toyed with one of fashion's great existential questions: what is the meaning, the value and, above all, the point of the fashion show?  
Is it a worthwhile branding exercise? A work event for journalists and buyers? Or an excuse for celebrity friends of the house to hang out? Yesterday, Balenciaga proved that all of the above apply. Moreover, though, they proved that they can be fun.
As attendees filed into the stalls to take their seats, they quickly realised that they, too, were part of it all, as they watched the arrival of the usual coterie of celebs, editors, influencers and everyone in between that arrived in their wake. Interspersing them were models wearing the collection, a fact that only became clear once you'd clocked the captions that flashed up on the bottom-right of the big screen. By the time they'd made their way into the auditorium and sat among the guests, they were almost indistinguishable from – models, reviewers and TikTokers were all stars of equal standing.
Image courtesy of Balenciaga
Unconventional a move as it may seem, there are few houses it makes as much sense for sense as Balenciaga. Few houses, after all, have navigated celebrity culture with such tact -– the Cardi B campaign? Kim K and Rihanna's Met Gala looks? These are all cases in point, and this was but a charged extension of that, celebrating the cult of celebrity and tearing it to shreds all at once. 
A series of all-black opening looks walked the line between couture and grunge, goth and gabber and elegance — the monochrome palette of it all only going to enhance the attention paid to silhouette, shape and texture. They were followed up by clothes ripe with Demna-isms — riffs on logomania, shredded denims, chunky platform boots and boxy tailoring.
What brought them to life was how they intermingled with the outfits worn by the show's attendees, who filed into the show unaware that they, too, were on the catwalk. It cleverly played with notions of exclusivity in fashion — models cosplayed as celebrities, and Juergen Teller, Dev Hynes, Isabelle Huppert and Elliot Page all walked the runway. The most rapturous cheers in the audience came when members of Demna's atelier team at Balenciaga appeared on the screen, and guests who arrived late for the show didn't realise they both were the show and that they'd missed half of it. Eventually Demna himself appeared on the red carpet, wearing a face-obscuring shroud similar to the one he wore recently to accompany Kim Kardashian to the Met Gala, before making his way into the auditorium to take his seat. 
It was arguably then that the main event started — and if what came before kept everyone on the edge of their seats, then this blew them off them. As the lights dimmed, a Simpsons x Balenciaga sketch appeared on the screen, without spoiling it for you, saw Springfield's finest taken to Paris to storm fashion week. It was almost too silly, and yet that was exactly what made it so great. It cut through the seriousness that so often clouds fashion with a sense of fun, earnestness and humour. It spoke measures of the confidence that Balenciaga has in itself, capping off a show about celebrity, fame and image with a spoof of the whole thing.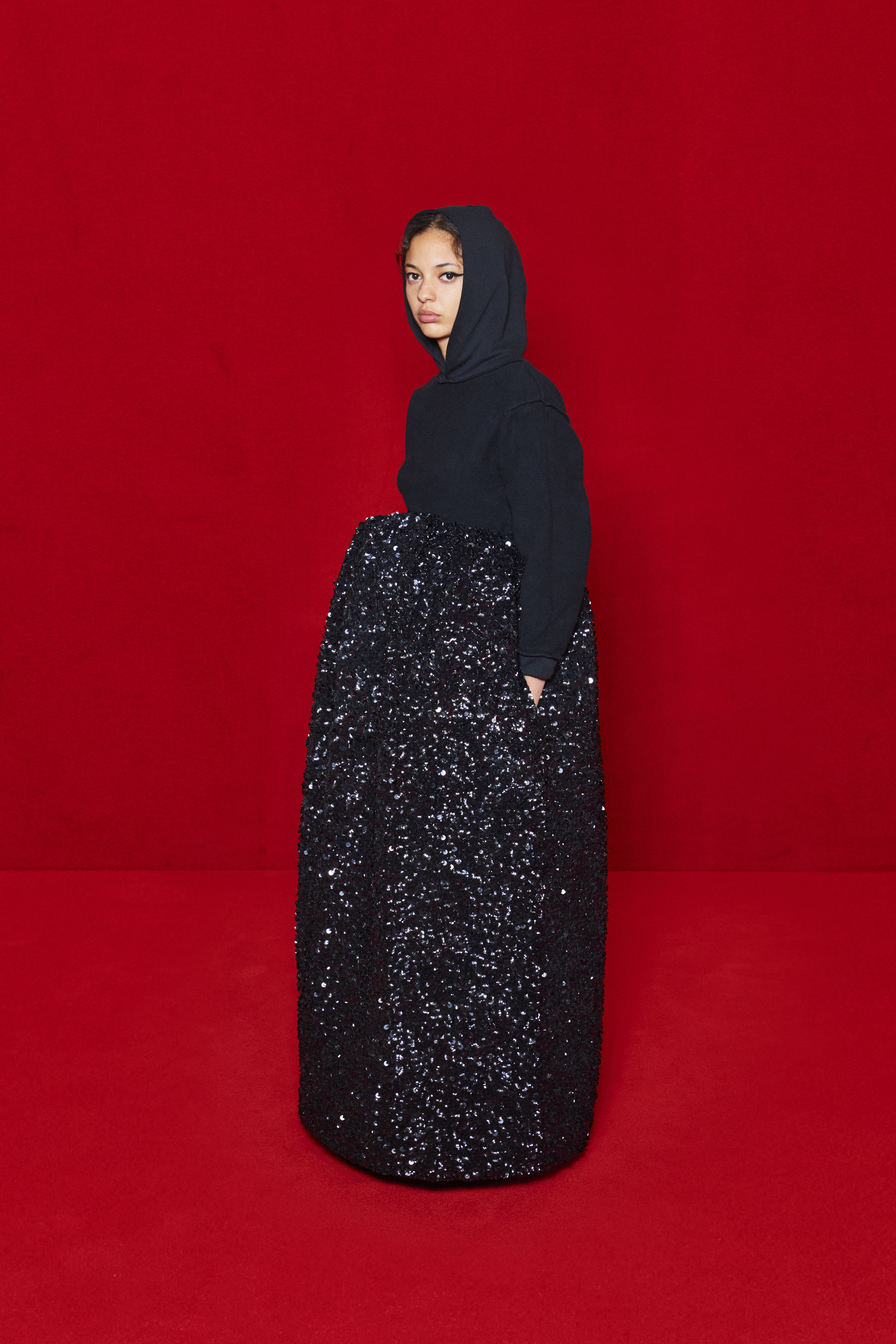 Image courtesy of Balenciaga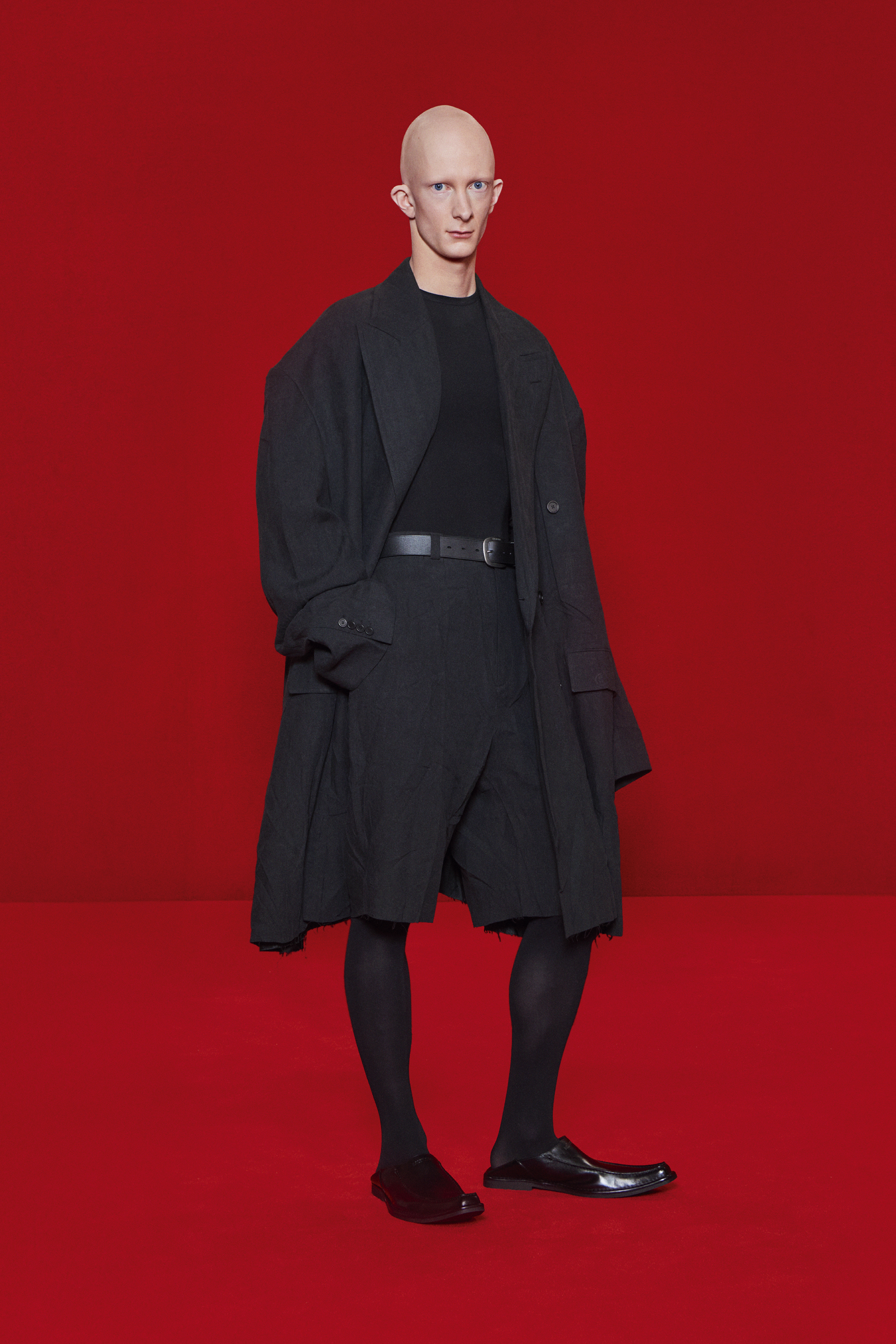 Image courtesy of Balenciaga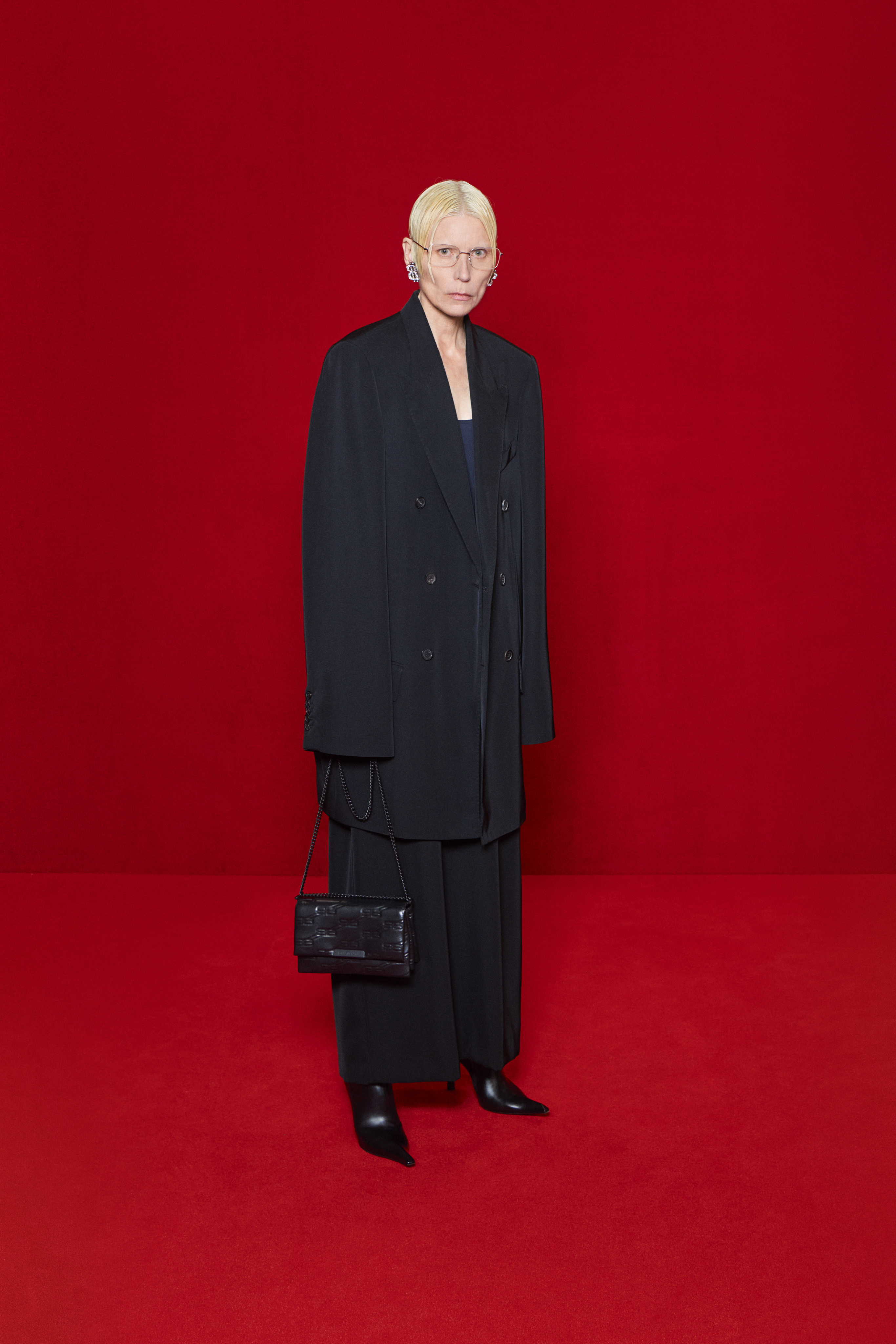 Image courtesy of Balenciaga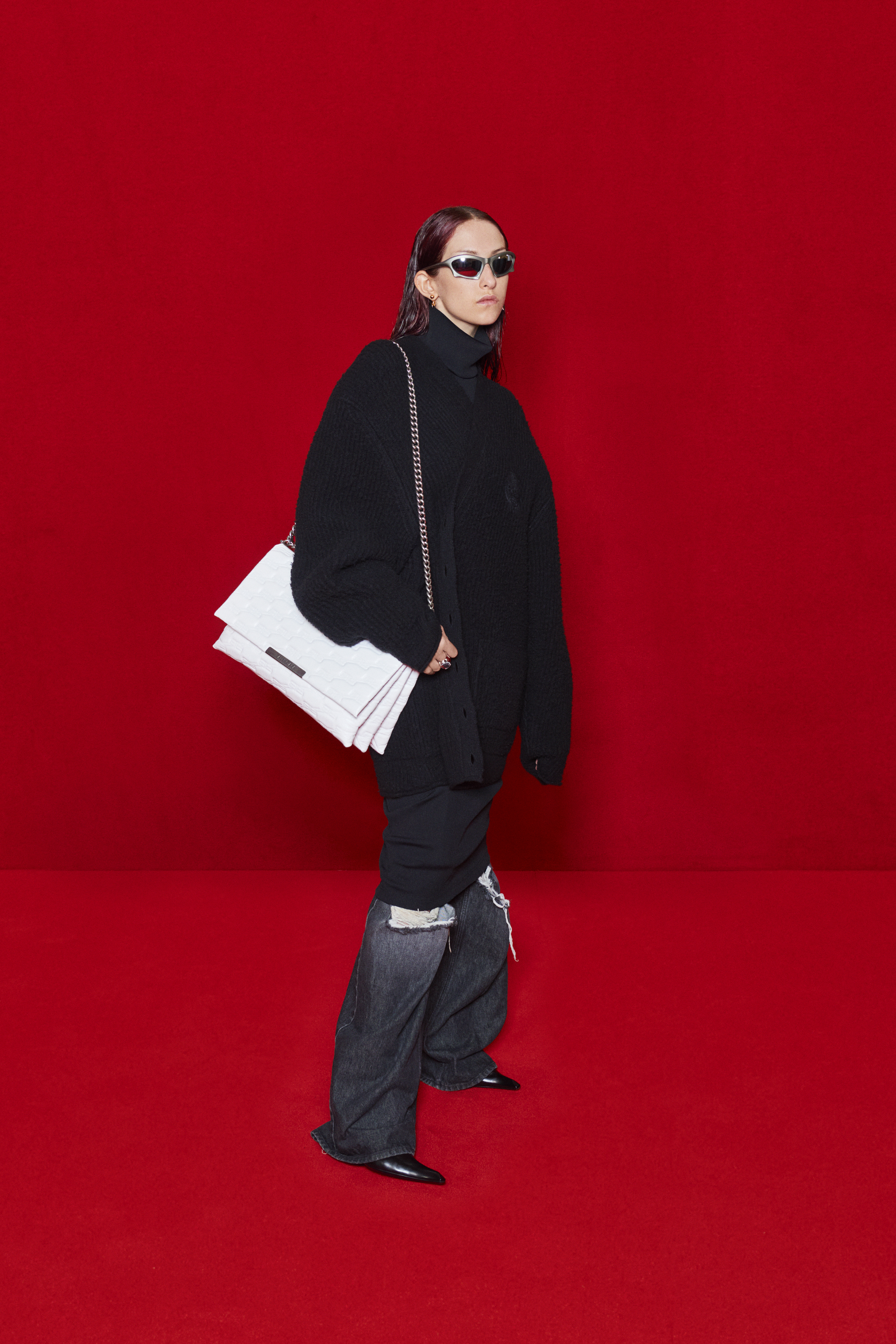 Image courtesy of Balenciaga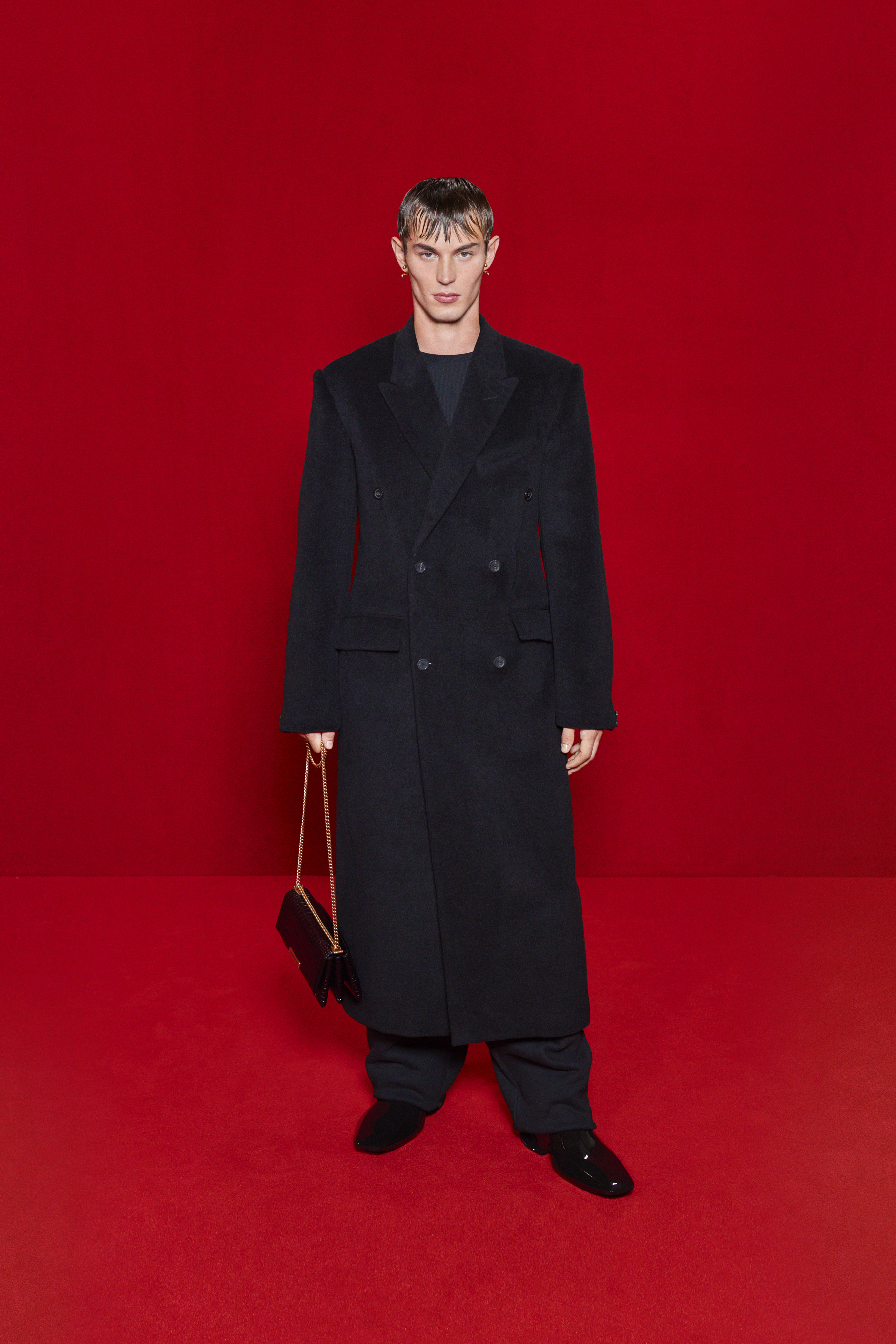 Image courtesy of Balenciaga
Image courtesy of Balenciaga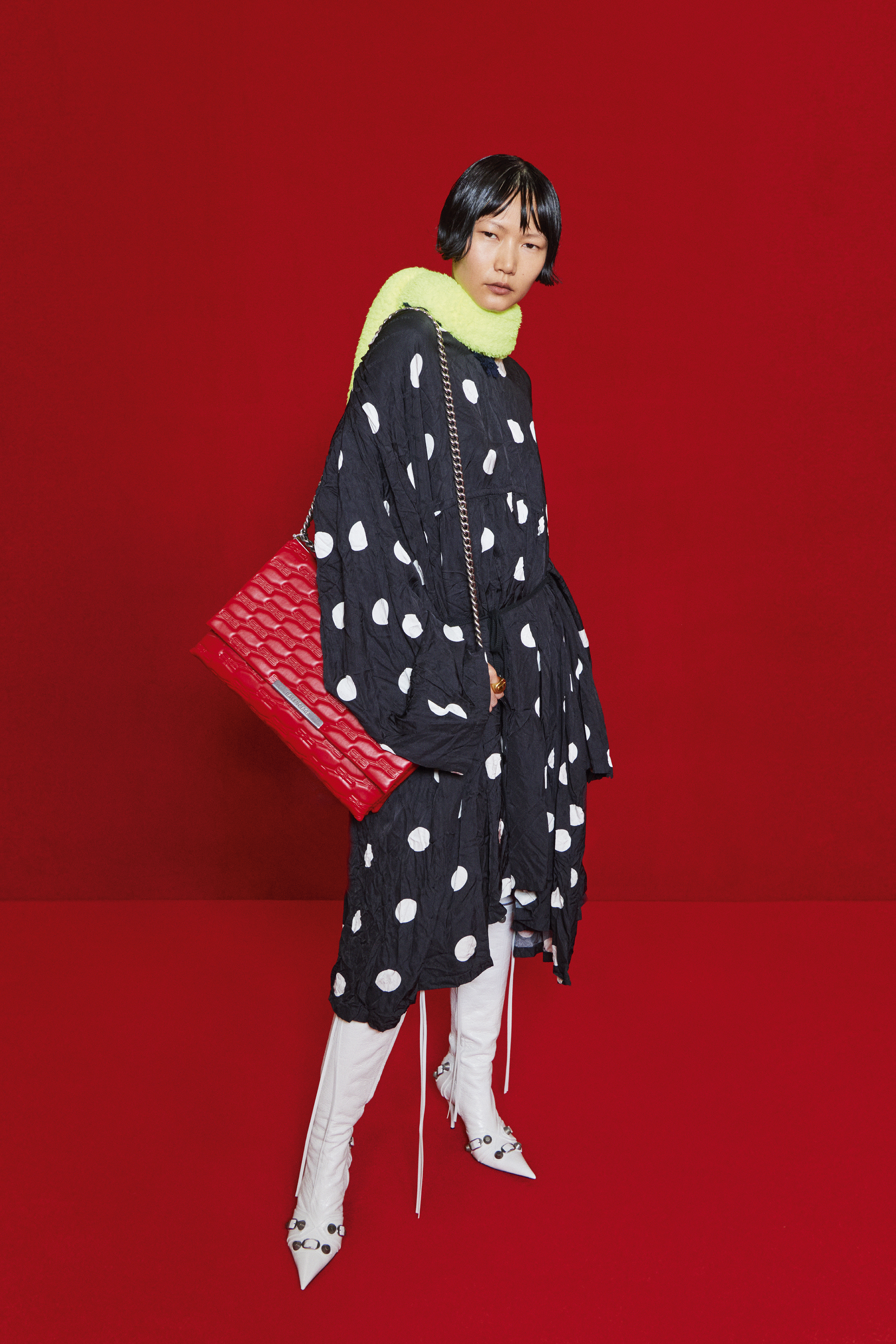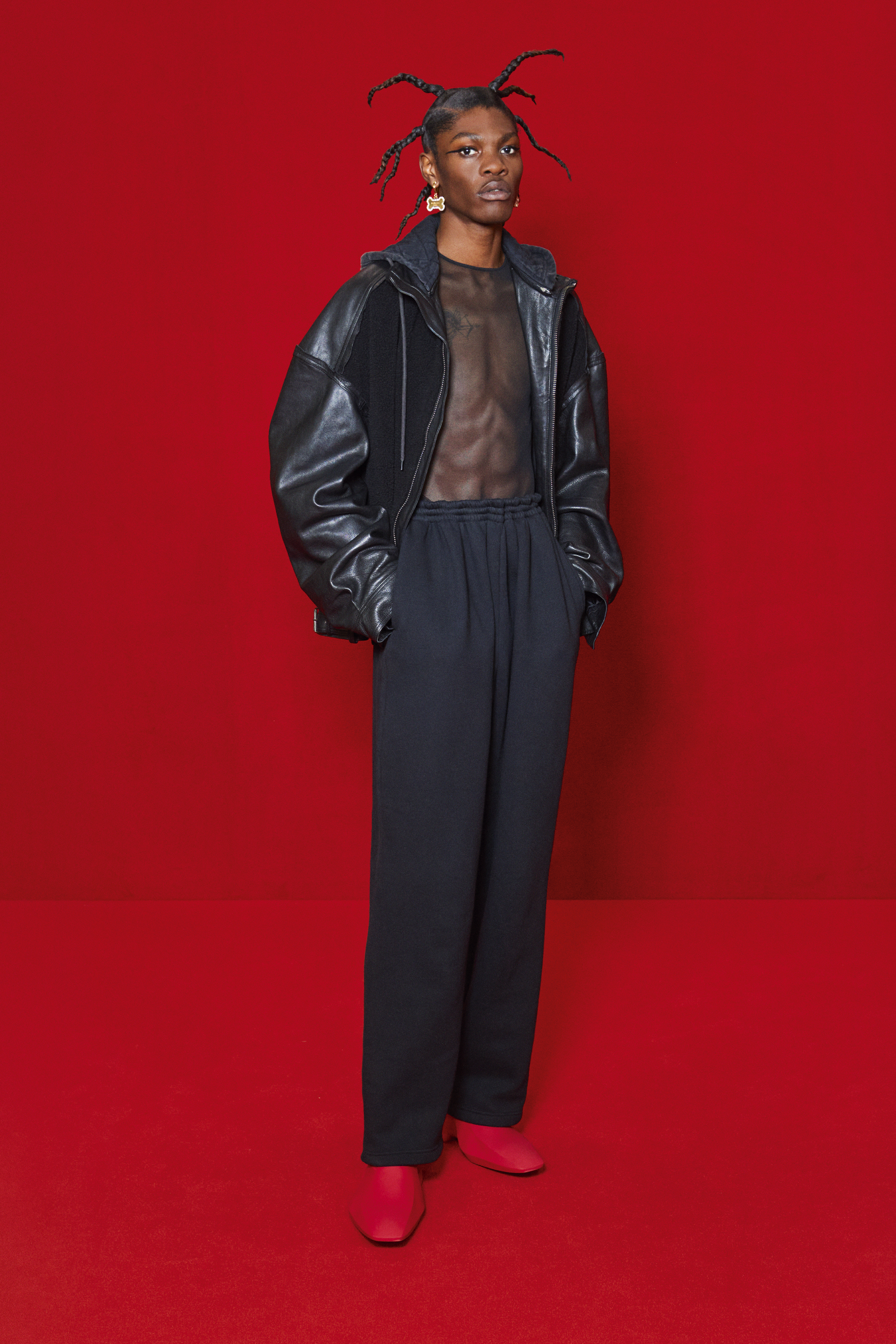 Image courtesy of Balenciaga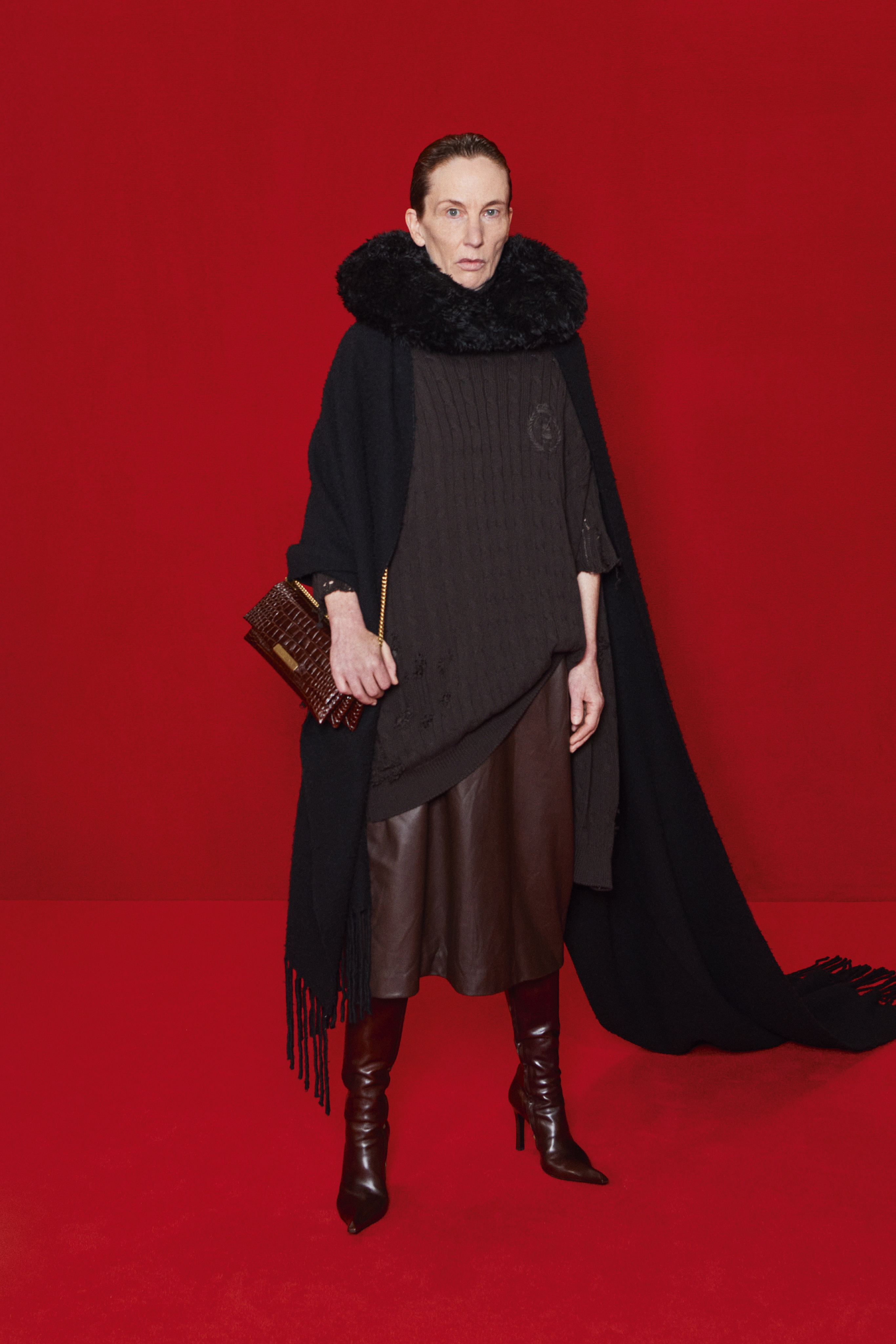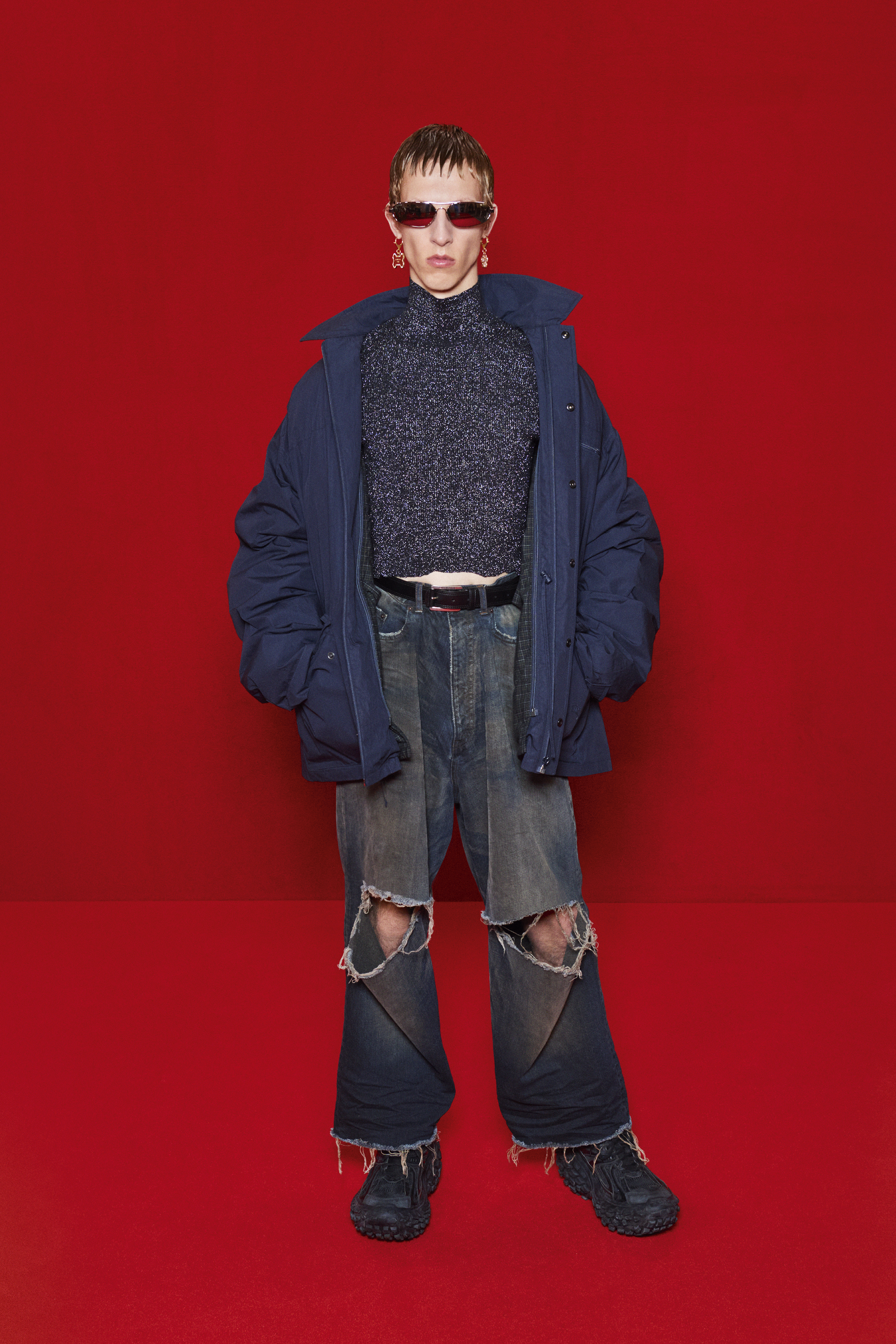 Image courtesy of Balenciaga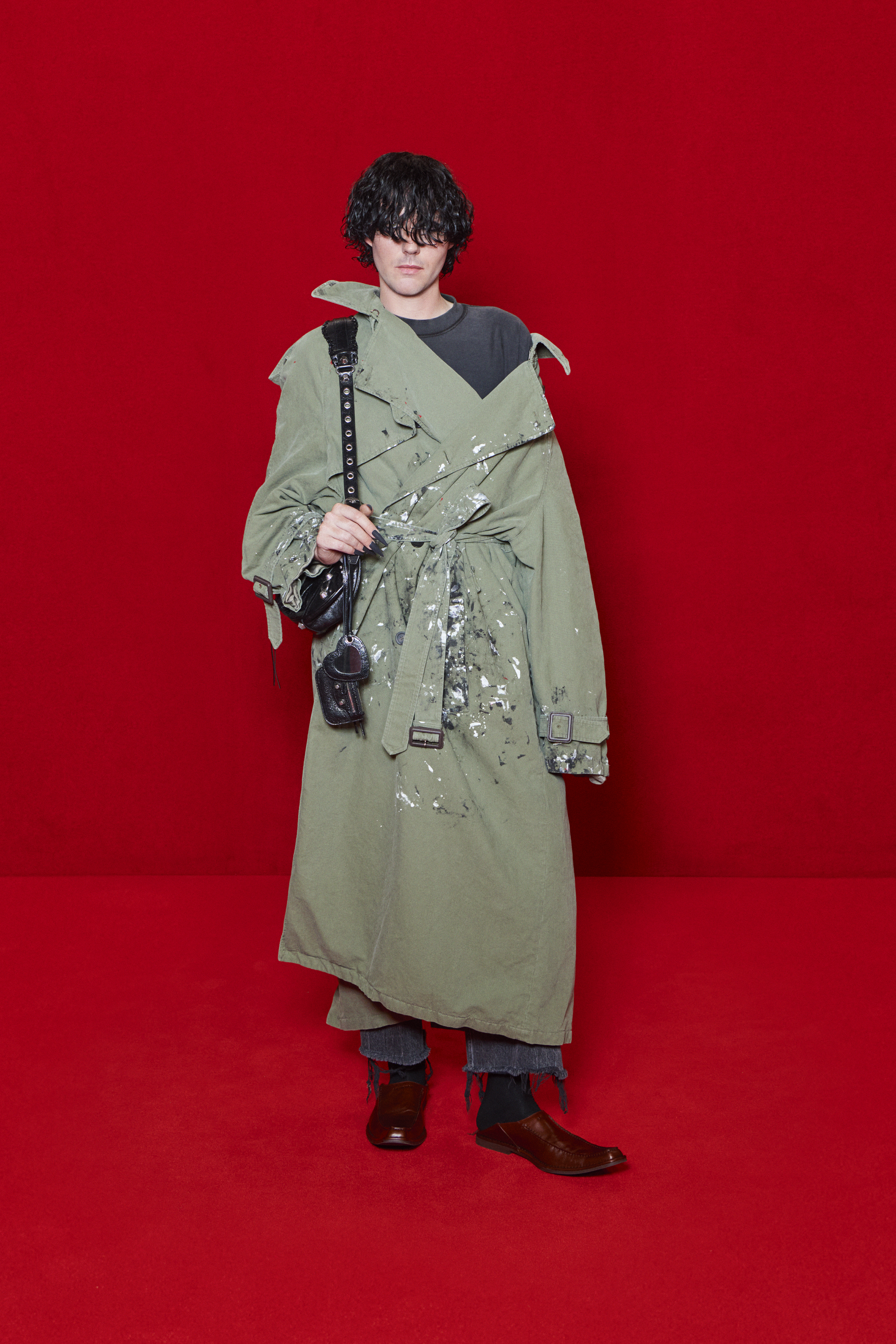 Image courtesy of Balenciaga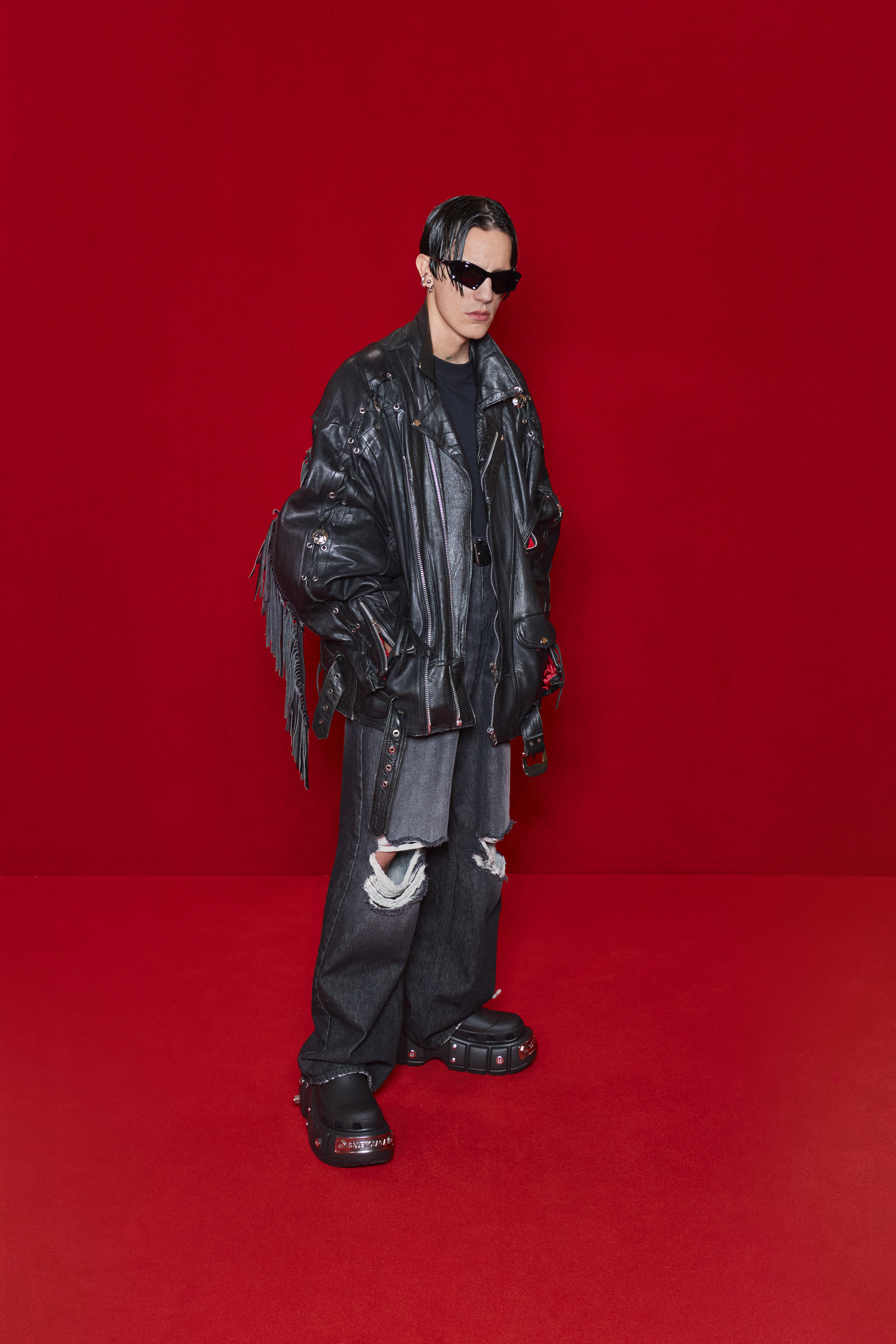 Image courtesy of Balenciaga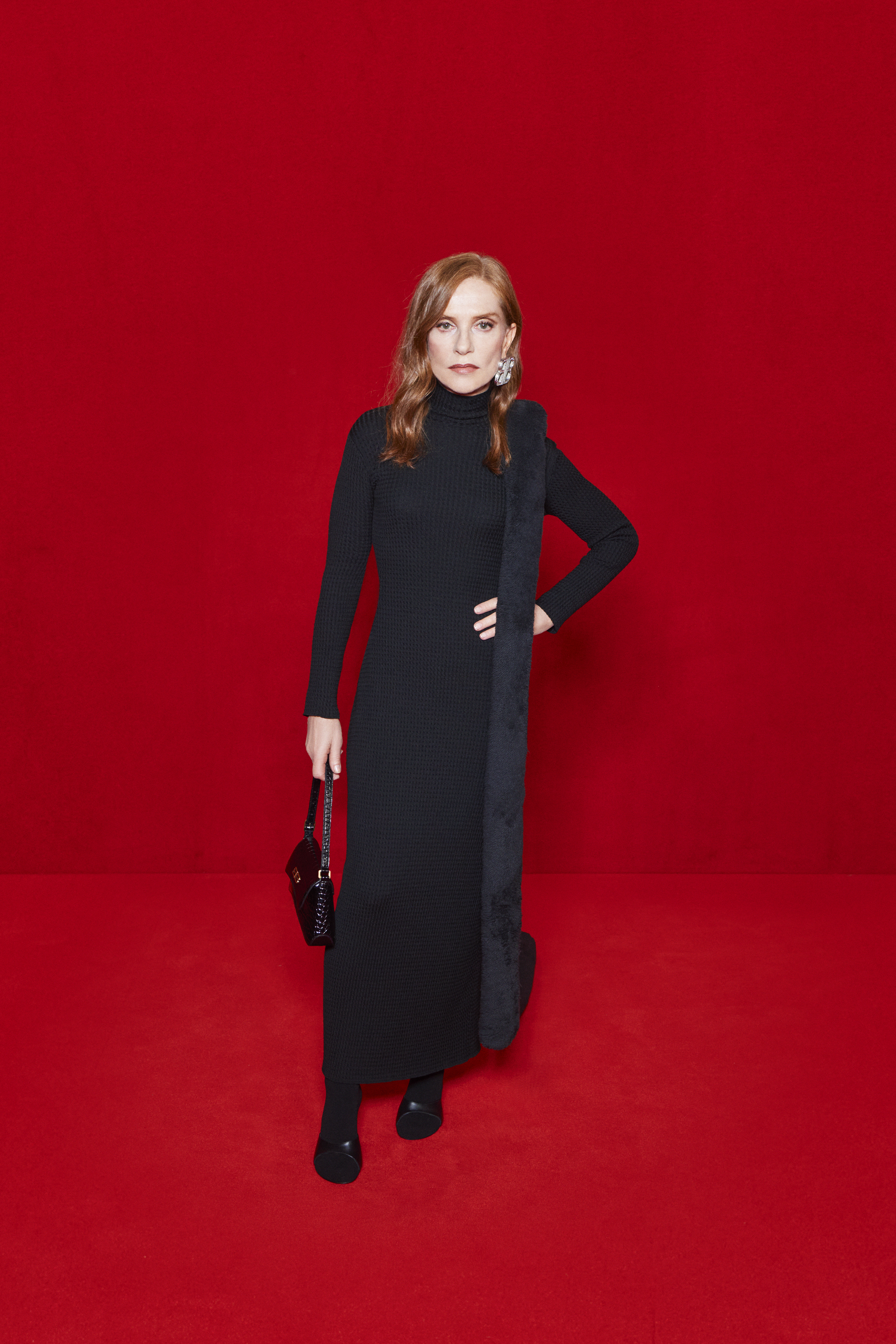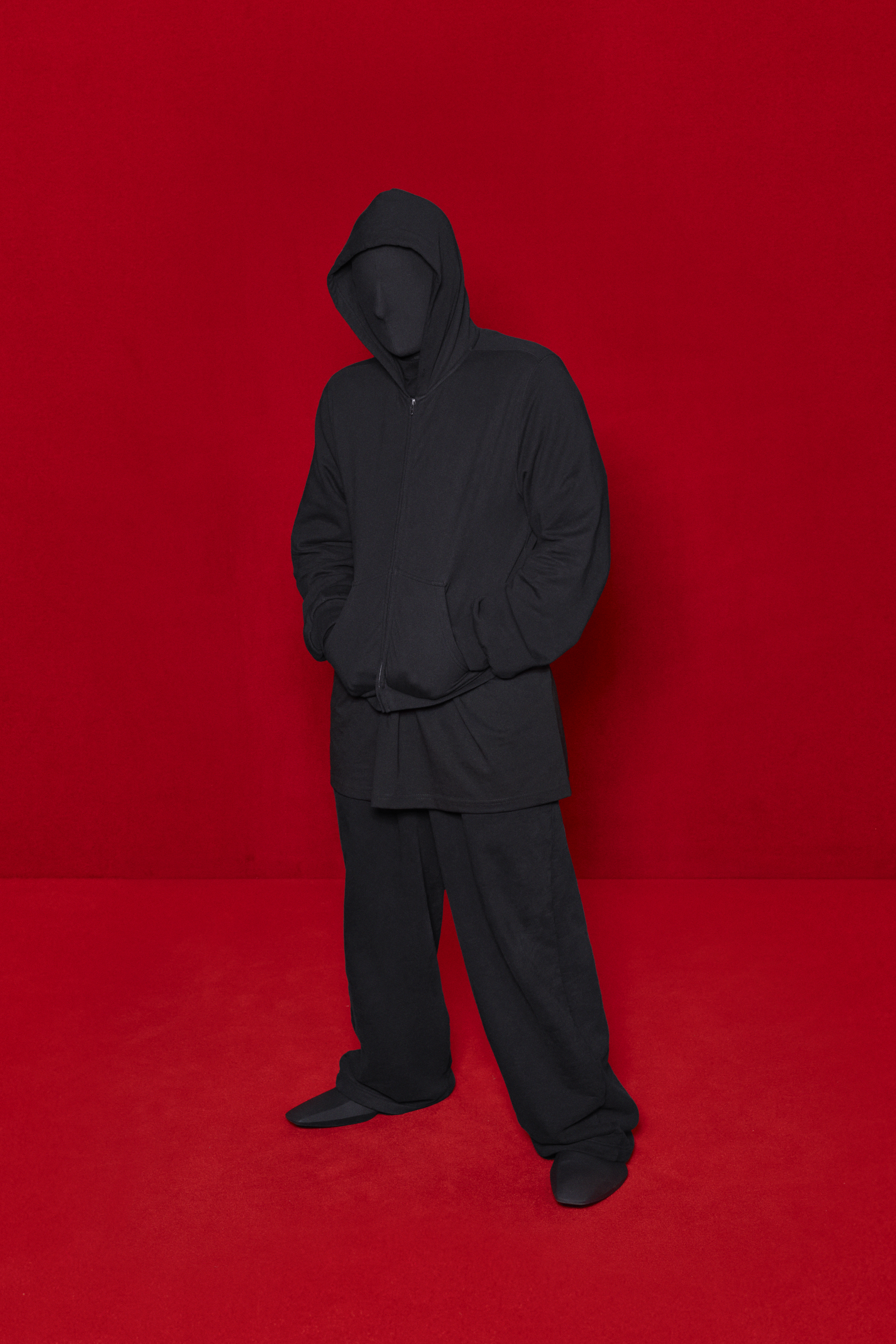 Image courtesy of Balenciaga
https://i-d.vice.com/en_uk/article/qj87jp/balenciaga-ss22-review?