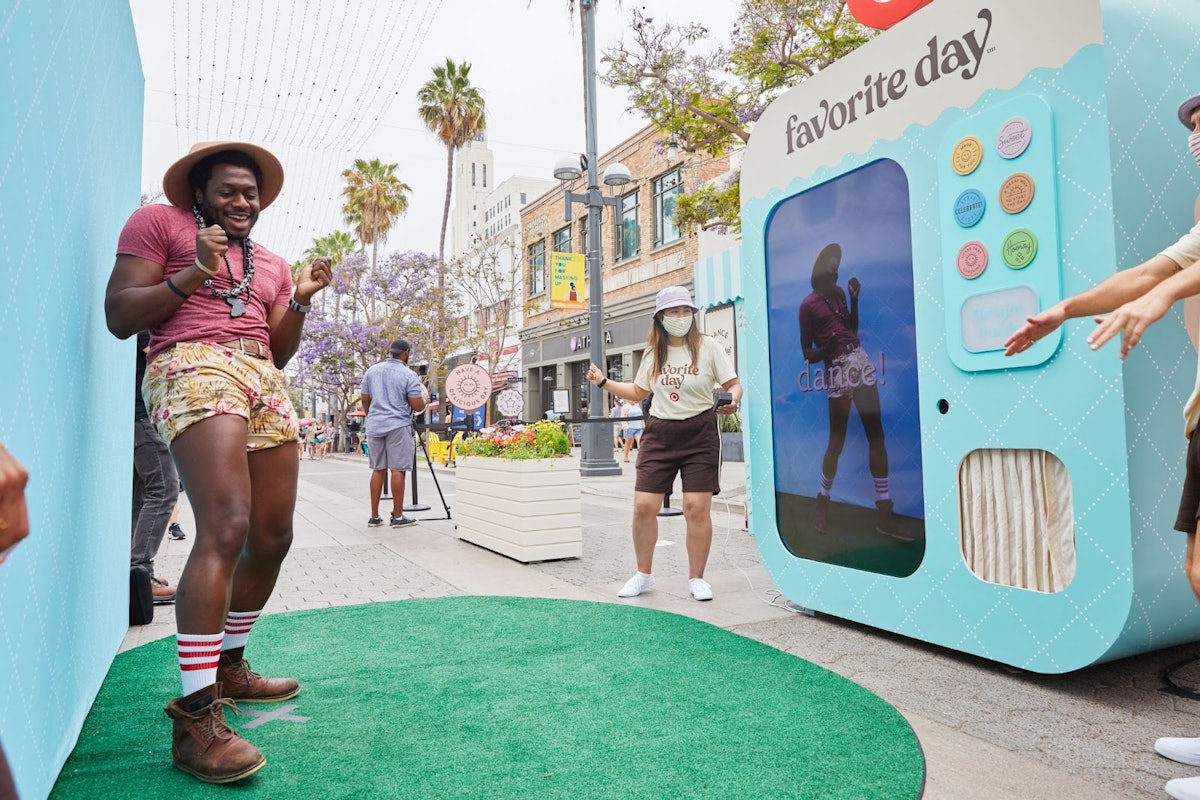 Checklist: 7 Things Every Experiential Designer Should Do
There's much more to experiential design than an "Instagrammable moment." Though attendees will never turn
There's much more to experiential design than an "Instagrammable moment." Though attendees will never turn away the perfect photo op (and it's become a staple for brand activations and events), creating a truly immersive experience that takes attendees on a journey and tells the brand's story takes some serious strategy.
To get more intel on what constitutes successful experiential design, BizBash went straight to the source and tapped seven top producers and agencies known for their innovative experiential work. Here's what they said.  
1. Define a direction with the brand before diving into the design. 
Before any experience can come to life, the designer or agency and the client have to get real about the goal of the event, how it's going to be delivered, who the target audience is and so on. 
During this brainstorming and strategizing stage, Sean Pedeflous, creative director at San Diego-based GDX Studios, suggests starting with a mood board to help conceptualize the event for the client. "Mood boarding can be a designer's best friend! At GDX, both the account manager and designer work together to create a mood board of textures, colors, fonts and other elements for an initial client review. This little trick has saved us countless amounts of wasted design hours working on something that doesn't match the client's vision. Clients are often visual, and it's always easier to work off something than to start from scratch. Getting clients involved early creatively leads to more collaboration and communication throughout the project."
Mo Husseini, senior vice president of design at Freeman, adds: "Most clients come to you with their intended solutions to a problem. However, part of the work of a designer is to actually explore not just the solution, but to dig into the heart of that problem as a way to better understand whether the solution is actually the right one. A client could say, 'We want to do a pop-up experience,' but as designers, it's part of our mission to dig into the ask and understand the why behind the pop-up experience—what's it meant to do? What does success look like? Is this the best way to succeed at doing what we want to do? It's a critical part of the job to push and provoke deeper thinking on the implications of everything we're trying to do."
2. Get to know and prioritize your attendee—what they like, what they want and what they value in experiences. 
There are two sides to experiential marketing: the user experience and brand storytelling. While it may seem incorrect to not put the brand first—after all, they are your paying client—by prioritizing the attendee's experience, you are putting the brand first. Think about it this way: Storytelling is only as successful as the guest experience. Without a clear, seamless, compelling experience, your attendee won't understand what story the brand is trying to tell. 
"It's all about the audience and the human beings who will experience the things we design," says Husseini. "The audience is at the heart of what we do as the designers of experience. If you don't start from a place of understanding that what matters to the intended audience—exploring what makes them smile, what makes them react and how they react—then, in the end, you are doomed to failure at worst and accidental success at best. On the other hand, if you keep your ideas centered around designing for an audience, you really can't go wrong. Experiential design fails when you focus on what you are trying to do instead of focusing on what your audience needs to hear/see/feel from you."
Jack Bedwani—CEO and founder of New Moon in New York—agrees, adding, "Great experiential design is about creating an experience that makes your guests feel something and leaves lasting memories. If you aren't super clear on who you are designing for, it's near impossible to design an experience that will make them feel something."
3. Take guests on a journey that evokes emotion. 
Once you've determined your target audience and what's most important to them, you then need to outline not just an event for them to attend but an experience for them to be completely immersed in. "Experiential is all about emotion and exploration," explains Austin Johnston, founder and CEO of AKJOHNSTON Group based in Los Angeles. Events that are able to make attendees feel something emotionally are the ones that will be remembered—ultimately ensuring they remember the brand, as well. 
"The special thing about experience design is that it's fluid. Your guests won't stay still and neither should the event," says Bedwani. "Take your guests on a journey. Think about the ebbs and flow of the experience. There should be moments of peak and moments of trough. It's important to have both to ensure a true sense of progress—that they were taken on a journey. This should be done through a variety of touch points. Even at a sit-down dinner, you should be aiming to create a feeling of transition and progress. Ultimately, you want your guests to leave feeling like they left the experience a little different to how they entered."
4. Design for shareability and accessibility. 
"Nothing you have executed matters unless guests share that with others," says Johnston. "Make it shareable and tap into every level of your audience so there's something in it for super-fans, people that aren't fans, adults, children, etc.—and be sure an element speaks to them within each space. I am constantly fascinated with how much expensive stuff is overlooked, but how many small details are enthusiastically reported. We produced a Schitt's Creek pop-up, and people ignored major elements and tuned into the accuracy of business cards, signage and the front desk bell not working. But we heard less about Catherine O'Hara's wardrobe that we had on display. Bizarre!" 
Similarly, Isis Arias, head of brand strategy and activation at New York-based Idlewild Experiential, encourages designers to think outside the box when it comes to sharable moments. "Sometimes 'social media moments' can lean into kitsch if not done well," she explains. "Consider spaces that allow for great angles anywhere that offer multiple areas for people to capture the experience. It's all about storytelling in the end, and how the guest experiences your story is told through their sharing!"
In addition to the shareability of the experience, Lauren Austin—chief creative officer at MKG in New York, who's produced immersive activations and events for brands such as OGX, Netflix, Delta Air Lines and Google, to name a few—stresses the importance of accessibility for in-person activations and events, noting that designers and agencies should consider the variety of needs and differences of their audience. "For example, don't just create a wheelchair-accessible entrance ramp, but design food stations, bars, guest check-ins or interactions that are made for wheelchair users," she explains.   
5. Double-check that your creative design is actually functional. 
It can be easy to get caught up in the moment when we let our imaginations run wild, so at the end of a great brainstorming session or design outline, your team should be asking the question: Is this functional? If attendees can't figure out how or when to interact with your design, the entire concept falls apart—which is the last thing any designer or brand wants. 
"We can make things immersive and fun-looking, but we also need to consider how people engage and interact with the space," says Arias. "It should be visually interesting and aesthetically pleasing but not at the risk of making engagement challenging."
BMF associate creative director Melissa Notaro advises that the functionality of the experience should be part of your initial conversation with clients to help manage expectations from the get-go. "While our client's expectations are often our biggest priority, maintaining realistic expectations throughout the experiential design project is equally important. We love nothing more than a happy client, but we never want to be in a position where we've lost sight of what's realistic and have to backtrack on our designs."
She goes on, "As designers, we tend to dream up designs in our head and forget to consider how it's actually executed or brought to life for a full experience. It's important to consider how your guests will move through the space and experience each touch point. The designs might get lost if guests have a hard time getting from one area to the next and might miss out on a key component or activation."
In addition to functionality, an event's design or concept also has to be practical. "It doesn't matter how beautiful the event is, if the basic needs of the people in the room aren't met, the experience won't be successful," explains Bedwani. "Simply put, if guests are hungry, cold or uncomfortable. they will leave."
6. Never stop innovating and evolving. 
Whether you're just starting out as an experiential designer or you've been in the business a long time, it's important to ensure your designs are continually growing and evolving. Of course, this is easier said than done, so Notaro encourages every designer to "seek out inspiration constantly. Whether it's an art gallery opening, a new neighborhood restaurant or the latest Wes Anderson film, you'll find creative inspiration in so many of your surroundings. When approaching experiential design, you'll find yourself remembering the flow of that gallery, the interior of that restaurant or the sets of that film."
Johnston adds, "Incredible ideas and inspirations are drawn from everywhere: We designed a building facade because I found a candle box that looked cool—so never be afraid to color outside the box and pull from inspirations that may seem irrelevant."
7. Have fun! 
"This is one of the most amazing and rewarding jobs in the world," says Husseini, "and yes, it can be a pain and a drag some days, but try to remind yourself every now and then how amazing this thing of ours is and how privileged we are that we get to do it!"
BONUS TIP: If you're just starting out in the industry, don't discount your design talents. 
Because it's a field teeming with gifted creatives, it can be intimidating if you're just getting started, and you might be doubting yourself and thinking, "Why would this agency hire me?" The truth is: Many agencies actually seek out fresh talent. New designers can help bring a fresh perspective to a team, ultimately allowing the agency to continue innovating their experiences.  
"We love to shepherd new talent into our company, which is why I even speak at high schools and colleges in SoCal to engage new minds and eyes!" explains Johnston. "What candidates looking to our field need to understand is that attitude and drive are more important than aptitude and experience. Bring your weirdness, uniqueness and expressions to the job, and be unapologetic about taking risks—so long as they are respectful and appropriate."
For newbie designers, Bedwani offers this advice when getting started: "As you embark on a career in events and experiential design, it's super important to have a really firm grasp of the way things work. Not simply the creative or design aspects of your specific role, but the whole industry at large. Understanding the needs of producers and production teams, the realities of load, the features and possibilities of technical production, the limitations of permitting and licensing, the baseline of guest safety protocols—the list goes on. Only when you have a solid grasp of the way things work can you use your creativity and design skills to push the boundaries of what's possible."
—
Now that you're up to speed on the dos and don'ts of experiential design, keep scrolling for a peek at a few standout experiential activations and events from these top event pros. Spoiler: They're sure to spark inspiration for your next project. 
To promote Favorite Day, its newest food and beverage brand, Target worked with MullenLowe and MKG on a pop-up vending machine experience. The "Dance for Treats" machine asked guests to show off their favorite dance moves in exchange for full-size product giveaways. The activation traveled through Los Angeles, Denver and Dallas from June 26 to July 12. See more: 10 Clever Ways Brand Activations Have Used Vending MachinesPhoto: Courtesy of MKG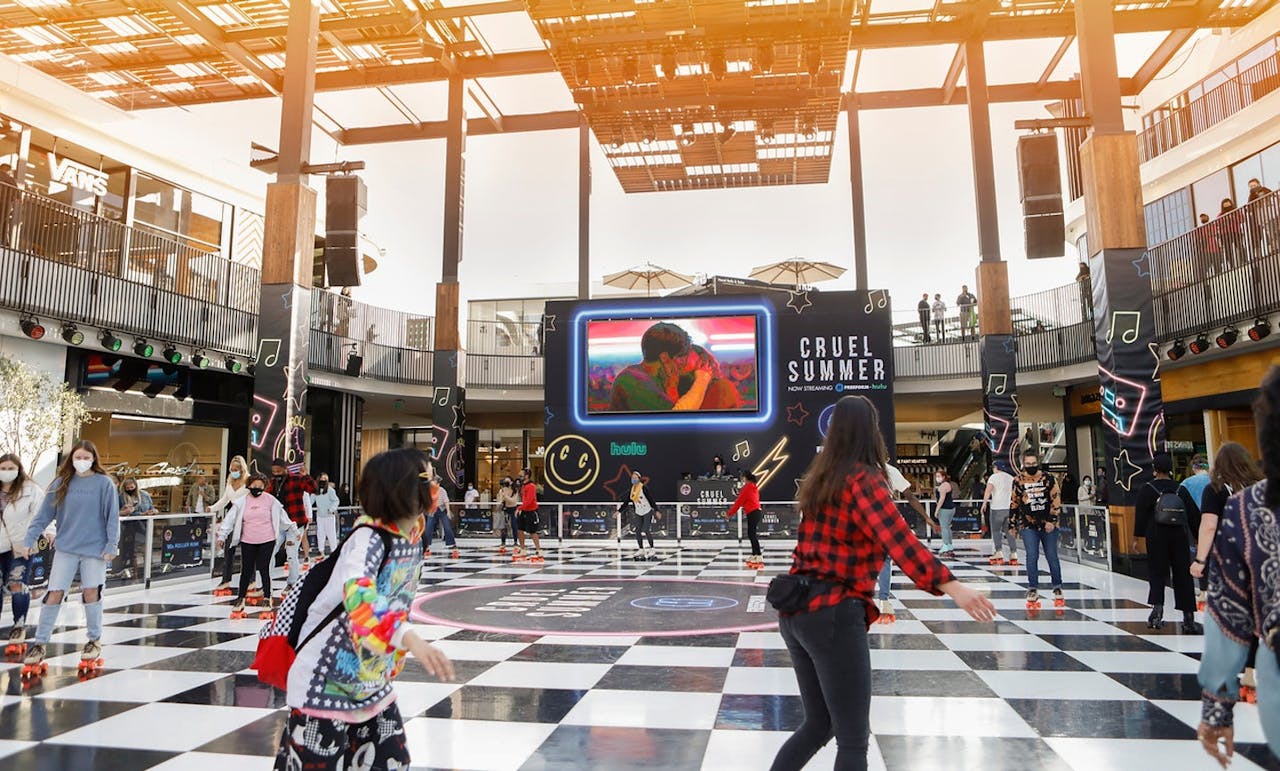 In addition to hosting a unique "vertical screening" for its two-episode premiere party, Freeform promoted its new thriller series Cruel Summer with a 1990s-themed roller rink at the Westfield Century City in Los Angeles from April 24-25. Produced by BMF, the socially distanced, free-with-reservation event featured a large black-and-white checkered rink and a playlist of tunes from 1993, 1994 and 1995, the years the show is set. See more: 10 Cool Event Ideas You May Have Missed This Month From Instagram, Freeform, Seamless and MorePhoto: Courtesy of Westfield Century City

To help the brand connect more with Gen Z, MTV tapped Freeman to curate an experiential activation at VidCon 2021 in London. Knowing that Gen Z can't resist an Instagrammable moment, Freeman set up a neon-light-clad backdrop with MTV's iconic logo included.Photo: Courtesy of Freeman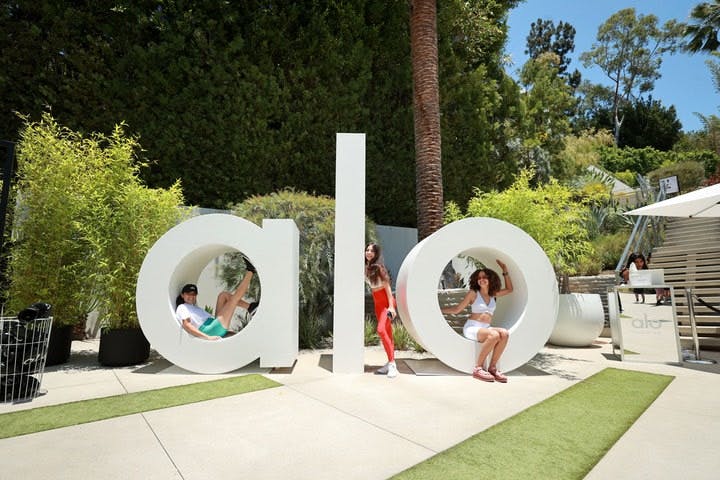 Held June 22-25, yoga brand Alo hosted a four-day, large-scale wellness event. The brand invited celebrities, influencers and stylists to celebrate and experience its merchandise and aspirational wellness lifestyle through carefully curated—and fully Instagram-ready—branded activations produced in partnership with AKJOHNSTON Group. See more: How Alo Brought Back Large-Scale Event ProductionPhoto: Emma McIntyre/Getty Images for Alo Yoga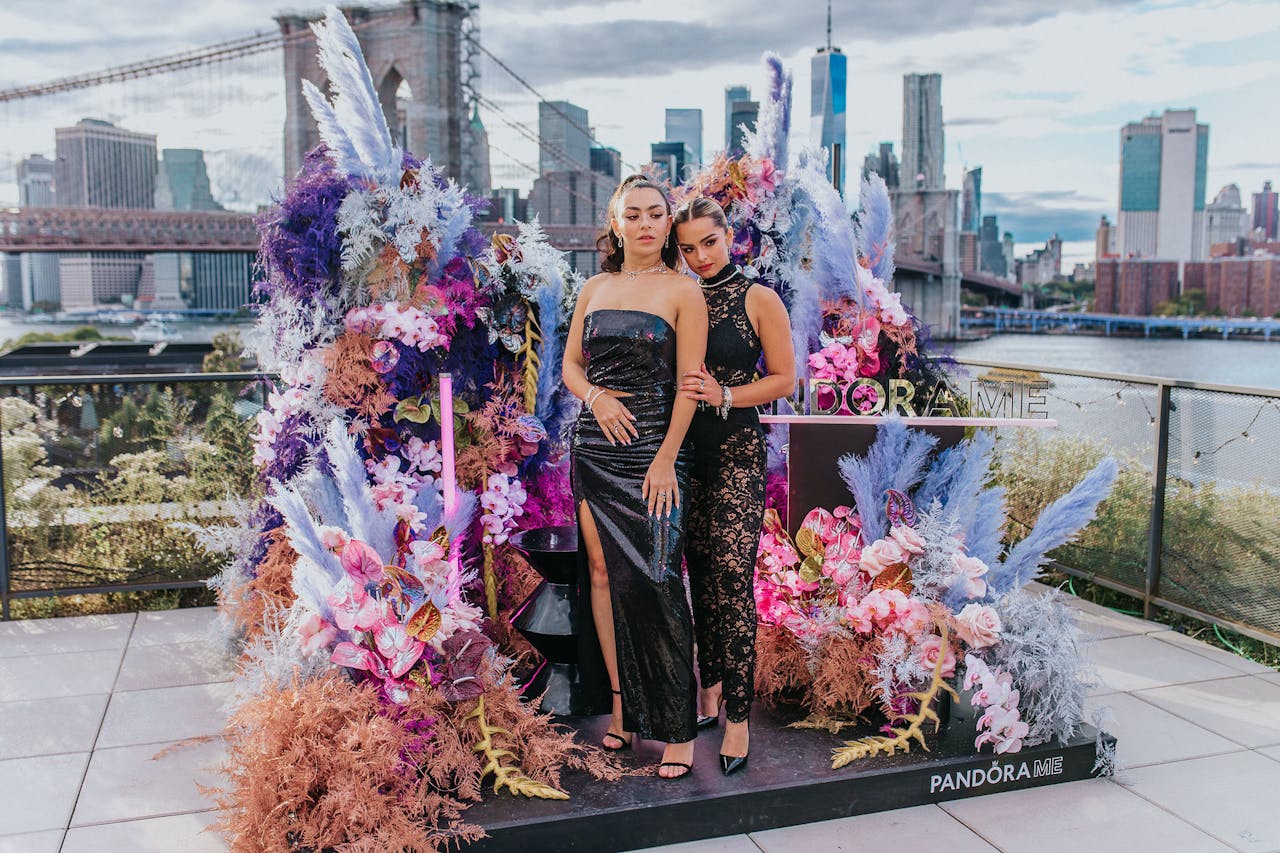 To celebrate the relaunch of Pandora's Pandora Me Collection, the brand brought in New Moon to produce a rooftop dinner at the Dumbo House in Brooklyn, where colorful, long tablescapes—and an equally elaborate branded photo op—adorned the outdoor space. The dinner, which was Addison Rae and Donte Colley, was followed by a performance by Charli XCX.Photo: TSS Photography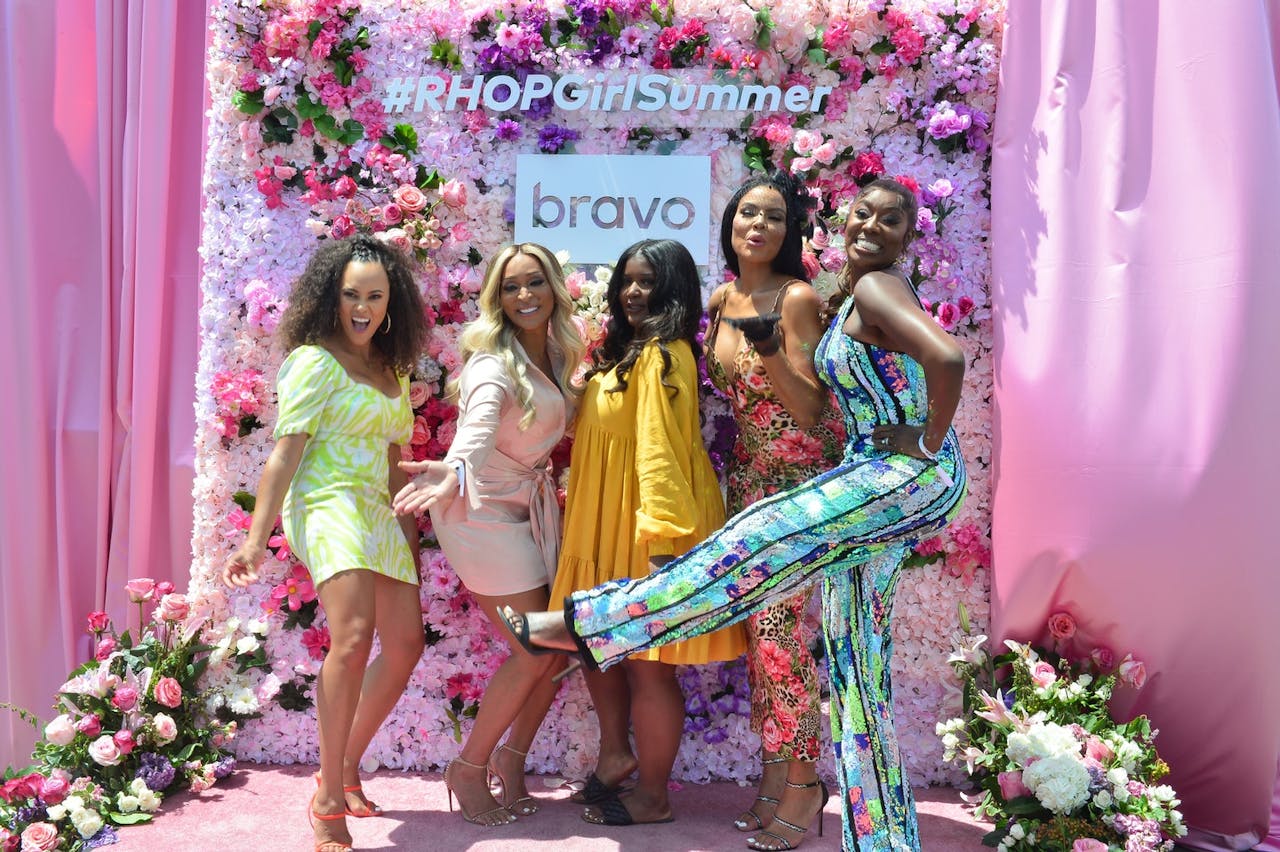 Bravo celebrated season six of The Real Housewives of the Potomac with "Teatime on the Potomac," which took place at The Wharf in Washington, D.C. on July 10. Produced by Idlewild Experiential, the event allowed fans to enjoy food and cocktails along with floral-filled photo ops; there was also a meet-and-greet with the cast, a sit-down chat with the show's producers about the new season and a first look at the season premiere. See more: 10 Cool Event Ideas You May Have Missed From Bravo, Porsche, 'Fortnite' and MorePhoto: Shannon Finney/Bravo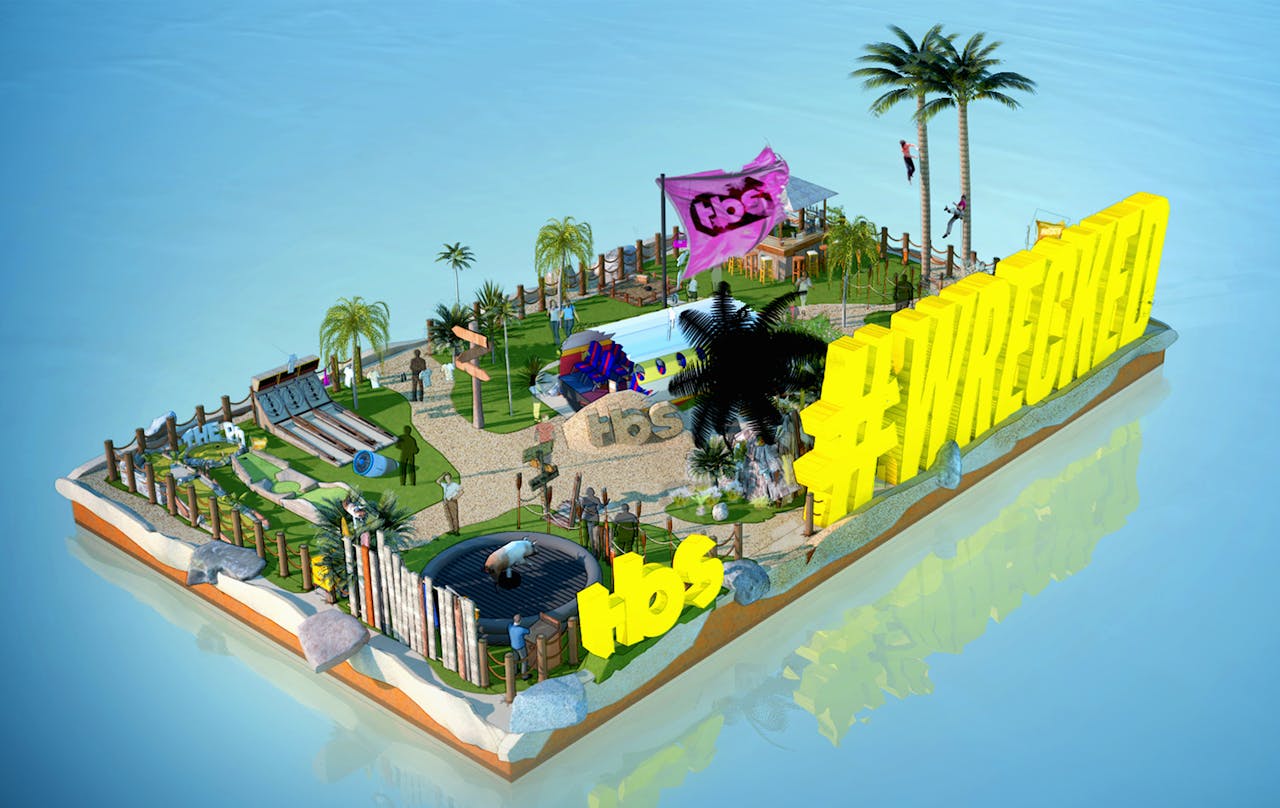 For season two of TBS show Wrecked, GDX Studios let their imagination run wild—in a good way. The experiential marketing agency custom-built a branded island and sailed (yes, sailed!) it down the California coast. Fans, influencers and the show's cast were invited to join the seven days of public activations, plus three premiere events, on the island.Rendering: Courtesy of GDX Studios

https://www.bizbash.com/production-strategy/opinion-experts/article/21821550/checklist-7-things-every-experiential-designer-should-do