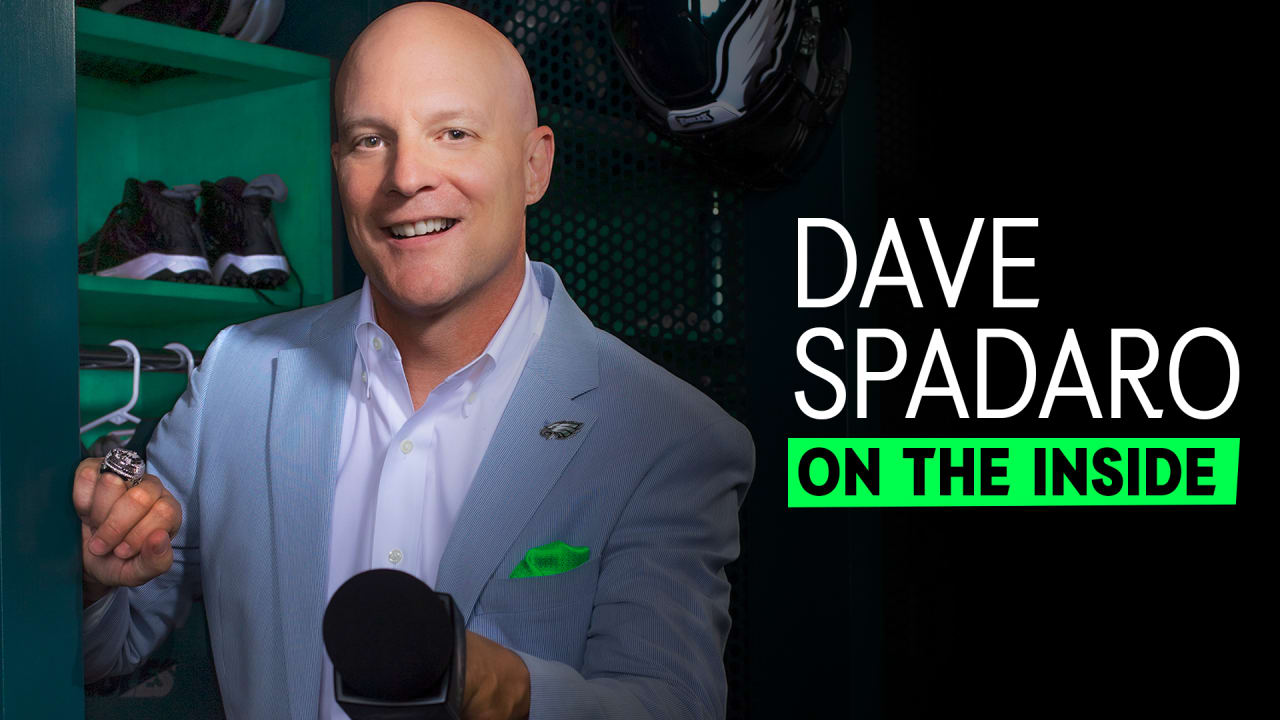 Eagles win Round 8 in convincing fashion over the Lions
On this given Sunday, Nick Sirianni's Philadelphia Eagles had the kind of game when everything
On this given Sunday, Nick Sirianni's Philadelphia Eagles had the kind of game when everything – every part of the football operation – worked as imagined in a 44-6 win over the Detroit Lions. It was a brilliant performance from start to finish featuring an offense that punished Detroit with a running game that totaled 236 rushing yards, a defense that smothered quarterback Jared Goff with six sacks, and added a scoop and fumble return for a touchdown and three field goals and five PATs to highlight a fine special teams performance.
"Today was Round 8 (game eight) for us," Sirianni said, using a boxing analogy. "My message to them was, 'Hey, sometimes it just takes a round when you cut somebody, when you win a round, to build some momentum. But, there was no secret as to why we performed well today. It happened every day in practice. What happened on Wednesday, Thursday, and Friday – the intensity was so high, the detail was so high, that was our message – to continue to grow. The only way to continue to grow is if you're going to have intensity in practice and you're going to have detail.
"I think the guys locked into that and practiced well all week."
Here are some takeaways from a complete win, the team's third on the road in 2021 …
1. The running game was great and all three backs chipped in on the fun. Boston Scott started and contributed 12 carries, 60 yards, and a pair of scores. He ran hard, he made defenders miss, and he was patient when needed. Scott didn't have a carry this season until Miles Sanders was injured in Las Vegas and he ran with force on Sunday.
"We just did our job," Scott said. "That's what it comes down to at the end of the day in the NFL. Whenever opportunity knocks, that's when you've got to step up and produce. We stayed ahead of the sticks and we were physical and were productive in the running game. I'm a competitor and I'm going to show up and work. I'm not going to let myself and what I want negatively impact the team. I wasn't getting touches (in the first six weeks of the season), but I was on the scout team and on special teams and I was doing everything I could to help the team win until my opportunity came. That's what I was committed to."
Jordan Howard, promoted from the practice squad, saw his first action of the season and ran with tremendous energy and power, gaining 57 yards and two touchdowns on 12 carries. Kenny Gainwell had 13 carries and 27 yards. Before he left the game with an ankle injury, receiver Jalen Reagor was a weapon taking a couple of handoffs for gains of 11 and 10 yards. He was able to get to the edge and then he used his explosiveness for big gains. Great variety in the playcalling and, as Sirianni said after the game, it all started on the line of scrimmage.
2. Quarterback Jalen Hurts played a strong football game. He saw everything the Lions' defense gave him – blitzes, a lot of pre-snap motion, some coverage curveballs – and he responded with a cool performance. Hurts stood tall and delivered from the pocket when he had time. He rolled when he needed to roll left and right. Hurts had a few opportunities to run the football and he made the most of them, picking up 71 yards on runs. The development we've seen from Hurts – who made his 12th NFL start on Sunday – has come in bursts for much of the season, but he was on his game from the first play of the game on Sunday and stayed sharp. Maybe 9-of-14 passing for 103 yards doesn't look like much of a stat line, but you need to take everything that went into his performance. Hurts was very good.
"We ran the ball extremely well and really dominated at the line of scrimmage for most of the game," Hurts said. "We want to be consistent with that moving forward. The defense played their butts off. They got turnovers and sacks. They made big-time plays throughout the whole game. It's a great team win."
3. Kudos to the offensive line, which dominated a pretty good Detroit front seven on Sunday. Right guard Jack Driscoll left the game with a hand injury early, replaced by Nate Herbig. The line was physical, on point from a communications standpoint, and just physically better than Detroit. The Eagles gained 126 rushing yards in the first half and passed the 200-yard mark in the third quarter. The pass protection was outstanding.
"It was great being out there controlling the line of scrimmage," left tackle Jordan Mailata said. "I saw the running backs and how hard they were running and it fired me up. We were all fired up, excited to play and we were physical. That's how we want to play every week. It felt great."
https://www.philadelphiaeagles.com/news/eagles-win-round-8-in-convincing-fashion-over-the-lions