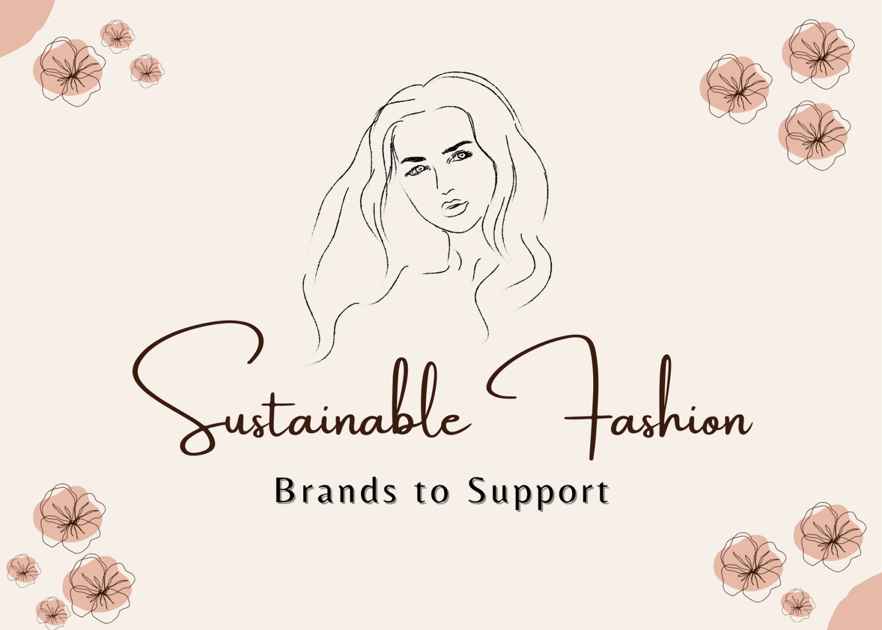 Fashion forward: Five eco-friendly brands to check out | Lifestyle
(Photo Illustration by Ferry Baylon) Photo Illustration by Ferry Baylon Fast fashion is a global
Fast fashion is a global epidemic that has plagued mainstream clothing for years. The term fast fashion refers to clothing retailers inexpensively mass producing replicas of popular styles.  Brands capitalize on fashion trends and pump out cheap clothing to match expanding consumer demand. These retailers put newly fashionable clothes on the shelves for consumers, and quickly remove items that fall out of favor, keeping products in an endless rotation.
This process has proven to be immensely profitable in most circumstances, with some of the greatest perpetrators being mall-staple brands such as Zara, Uniqlo, Forever 21, Hot Topic and Victoria's Secret. Online retailers like Shein and Fashion Nova also contribute to this industry as some of the fastest growing online retailers that mass-produce clothes throughout the year.
While there are so many other brands that can be added to that list, ethical and sustainable companies are ever growing and here are five brands that are positively impacting the fashion industry.
Reformation
"Being naked is the #1 most sustainable option. We're #2." This is Reformation's motto.
Reformation is an eco-friendly brand that has become incredibly popular over the past few years. Taylor Swift, Lily Aldridge and Selena Gomez are just a few celebrities who have been spotted wearing their playful dresses. 
Reformation carries just about everything from high-waisted denim to elegant outerwear. If you are looking for a party outfit: Reformation has it. If you are looking for a cute outfit to wear when you run errands, Reformation has you covered.
This brand is all about responsible manufacturing and minimizing the amount of waste the fashion industry produces. They track the water, carbon dioxide and waste saved for each garment in comparison to a similar product, labeling this as the RefScale. They even offset their environmental impact by planting trees, purchasing landfill gas offsets and restoring fresh water to critically dewatered rivers and wetlands in California — their home state. A full sustainability report can be found on their website.
Everlane
Everyone in the sustainable fashion community has heard of Everlane and with good reason. They're known for their pricing transparency and even host Transparency Tuesdays every week, where customers can ask questions and the company answers, on their Instagram stories.
On each garment product page on their website, the price of the item is explained, which is quite unique. The company breaks down the cost of materials, hardware, labor, duties and transportation.
Everlane has committed to stop using plastic derived from crude oil or natural gas by 2021. The coats and pullovers in their ReNew fleece line, which launched in October 2019, are made of recycled plastic bottles. 
They also offer a clean silk line. The garments are made in a Leed-certified facility and the dyes that are used are Bluesign-certified. They are not stopping there though, as the company plans to rely solely on recycled water and renewable energy in the silk washing and dying process by 2022. 
Girlfriend Collective 
The majority of mainstream sportswear is made from plastic-derived fabrics such as polyester and nylon and while Girlfriend Collective still uses plastic, they repurpose materials that would otherwise clog landfills and pollute the earth. The brand really takes the saying "one man's trash is another man's treasure" to heart and makes activewear out of recycled materials including fishing nets and water bottles sourced from Taiwan.
The facility in which the bottles are sorted and cleaned is certified by the Taiwanese government. You can learn more about the importance of this, along with information about their fabric dyes and sewing facilities on their website's "Sustainability and Manufacturing" page.
Tradlands
Tradlands' clothing is made to last. They offer cozy henleys, sweaters, tees and more. The goal is that these pieces will become ones that consumers turn to again and again instead of being quickly discarded and replaced by another garment, a detrimental practice incredibly common in the fast fashion industry.
Social welfare and environmentalism are important factors in Tradlands' business model. According to their website, the employees who make their clothes are adults who are paid a living wage and work in a clean, bright environment. In terms of fabric use, the company only does two small-batch productions annually and 98% of it is utilized instead of ending up in a landfill. The remaining fabric is recycled and any garments that have small imperfections are donated. 
Elizabeth Suzann Studio
Last, but definitely not least on this list is Elizabeth Suzann Studio. This company offers a vast array of sizes. Sustainable fashion shouldn't be for just one body type — it should be for everyone, and Elizabeth Suzann Studio agrees, which is why shoppers can find sizes 000-28 in their online store.
The vision behind the brand centers around reducing waste through constructing quality pieces that are both versatile and durable. All of their garments are made of natural fibers, such as climate beneficial wool and upcycled cotton, and the clothes are cut and sewn in Nashville. These pieces are made and processed in very small batches, unlike in fast fashion where clothes are manufactured at an incredibly high rate. 
https://dailytitan.com/lifestyle/fashion-forward-five-eco-friendly-brands-to-check-out/article_f908b0f4-3c10-11ec-bef5-87829acdc6ef.html