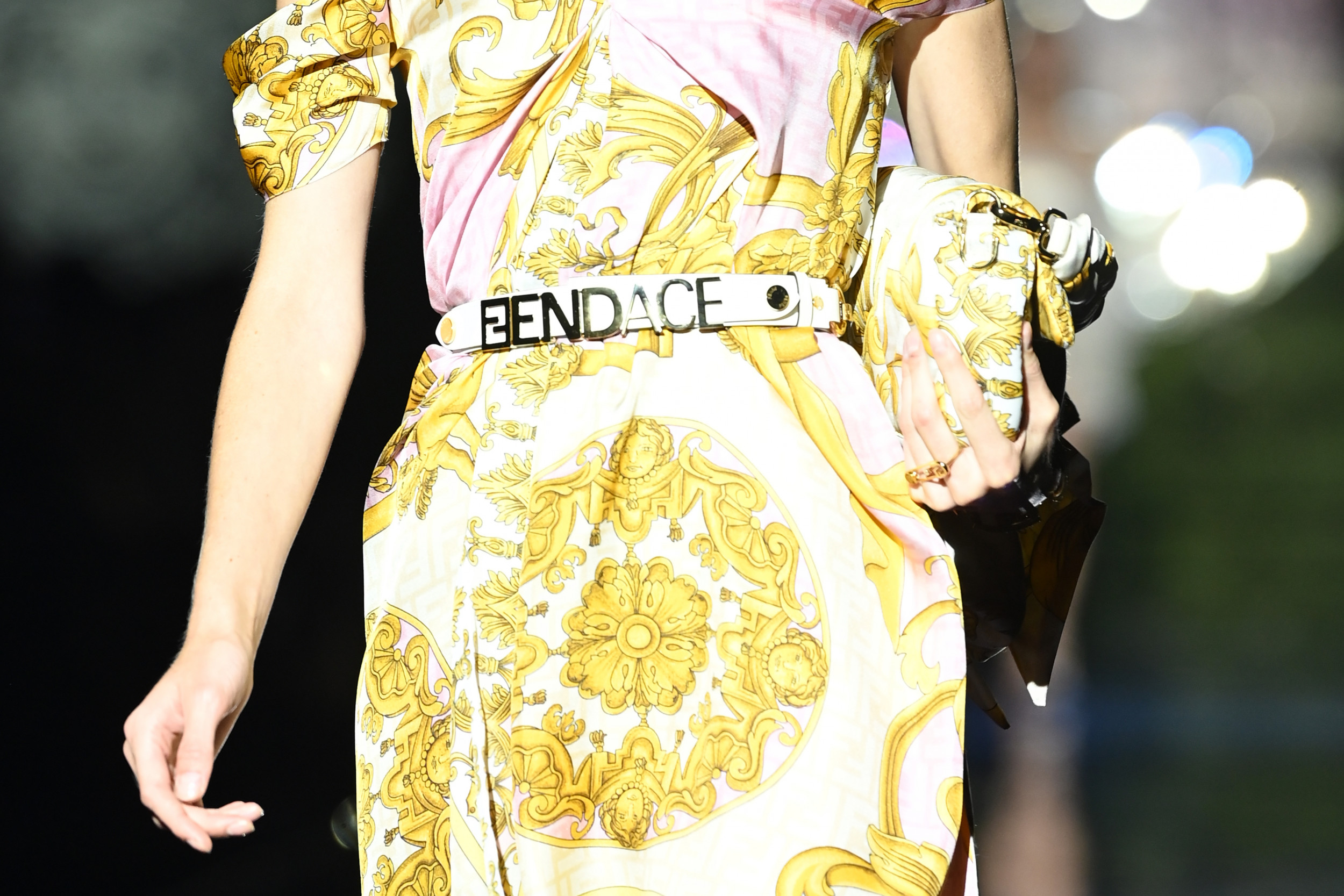 How Versace and Fendi Became Two of Fashion's Biggest Labels
Table of Contents Why Did Versace and Fendi Collaborate?History of FendiWho Owns Fendi?History of VersaceWho
Italian fashion houses Versace and Fendi joined forces on Sunday night for a collaborative show at Milan Fashion Week.
The runway show saw Kim Jones and Silvia Venturini Fendi, Fendi's creative leads, swap roles with head of creative design at Versace, Donatella Versace. What resulted was a Fendi collection designed by Versace and vice versa.
Some of the biggest models in the world walked the catwalk for the event, including Kate Moss, Naomi Campbell and Amber Valletta.
This is how it came to be.
Why Did Versace and Fendi Collaborate?
Jones told Vogue the idea came from a dinner conversation after February's fashion week.
"In February after the ready-to-wear show we came to dinner here with Donatella," he explained.
"Silvia and Donatella got on really well, and we thought it would be nice to have some fun. It was a design-off: we designed Versace and she designed Fendi.
"Remember these two houses are not in the same group: we've just done it as friends, and out of respect for each other. It's never been planned as a commercial thing."
Neither Donatella Versace nor Silvia Venturini Fendi had previously designed for another brand and so they treated it as a bit of fun, he said, accessing both labels' prestigious archives for inspiration.
"It's a first in the history of fashion: two designers having a true creative dialogue that stems from respect and friendship," Donatella Versace told Harper's Bazaar.
As of yet, it's unclear whether this daring idea was just a one off or if we could see repeats of this crossover in future seasons.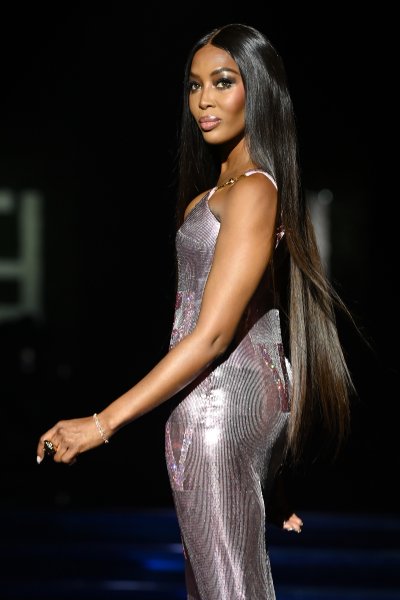 History of Fendi
Fendi was first established as a fashion house by Adele and Edoardo Fendi in 1925 selling handbags and fur.
In the 1940s and '50s their five daughters, Paola, Anna, Franca, Carla and Alda, began working for the label and in 1965, German designer Karl Lagerfeld began to collaborate with the label.
As it began as a fur brand, Lagerfeld redesigned many of their products and introduced the double F logo, which stood for "Fun Furs."
He worked with the fashion house for 54 years until his death in 2019. It is the longest of any relationship between a designer and luxury fashion house.
Lagerfeld was close with the Fendi family and called the sisters "five fingers of a hand."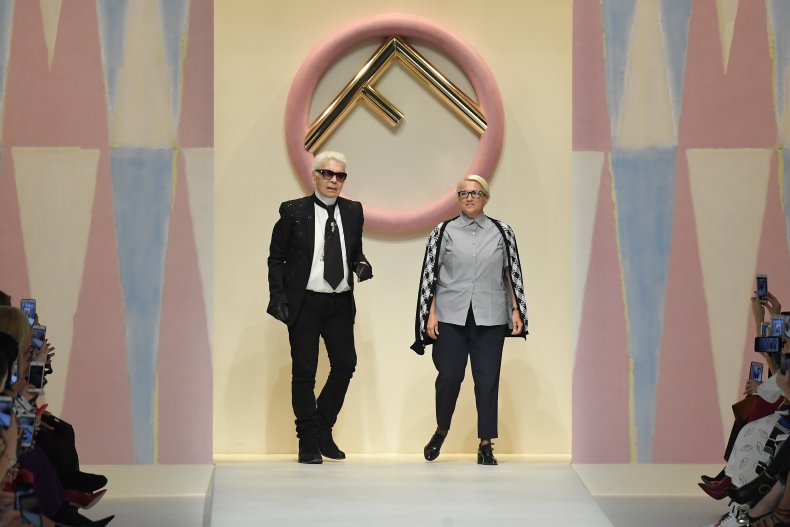 Anna Fendi's daughter Silvia Venturini Fendi joined the brand in 1992, working under Lagerfeld in Artistic Direction before moving to head up menswear in 1994.
After Lagerfeld's death, British designer Kim Jones took over womenswear, having previously worked at Louis Vuitton and Dior Homme.
Who Owns Fendi?
While it started as a family owned and operated business, Fendi is now owned by LVMH group—a luxury conglomerate which owns 14 fashion houses including Christian Dior, Louis Vuitton and Givenchy.
The family sold 51 percent of the business to LVMH and Prada in 1999 for €545 million ($638 million).
The deal also meant that should any of the family members decide to sell their shares, Prada and LVMH were obligated to acquire them.
Prada subsequently sold its share to LVMH in 2002 for $265 million.
History of Versace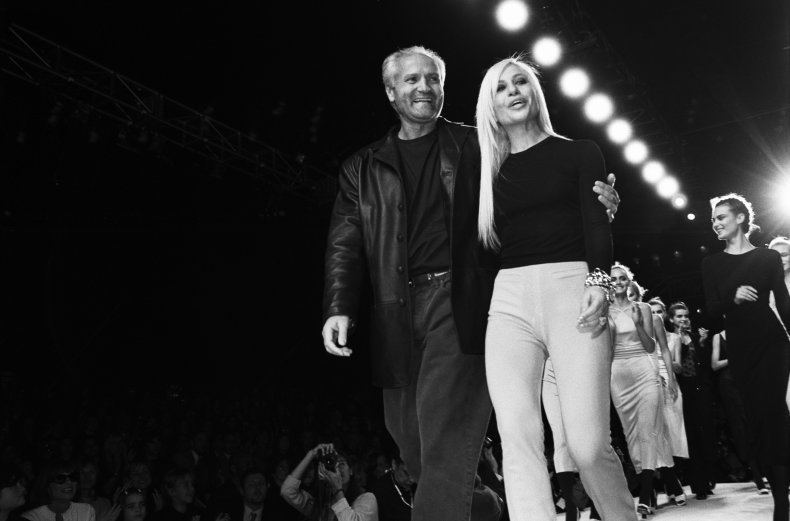 Versace was founded in 1978 by Italian fashion designer Gianni Versace and developed a reputation for dressing celebrities including Elton John and Princess Diana, attracting attention in 1994 when Elizabeth Hurley wore a black safety pin Versace dress to a premiere of Four Weddings and Funeral.
It became one of the brand's most iconic dresses alongside the "jungle dress" worn by Jennifer Lopez in 2000, which helped inspire the creation of Google Images.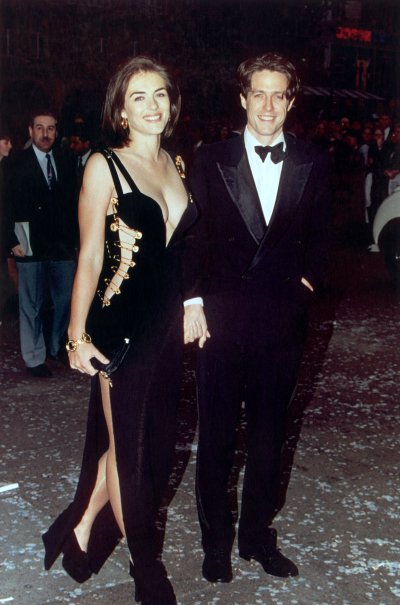 In 1993, Gianni Versace's sister Donatella began working with the label to create the sub-brand Versus Versace, before becoming artistic director of Versace in 1997 after Gianni's murder.
Who Owns Versace?
Versace also began as a family-owned business but has since been acquired by a luxury goods conglomerate.
In 2014, investment management company Blackstone acquired a 20 percent stake in the business before the company was sold entirely to Capri Holdings in 2018.
Capri Holdings also owns Michael Kors and Jimmy Choo.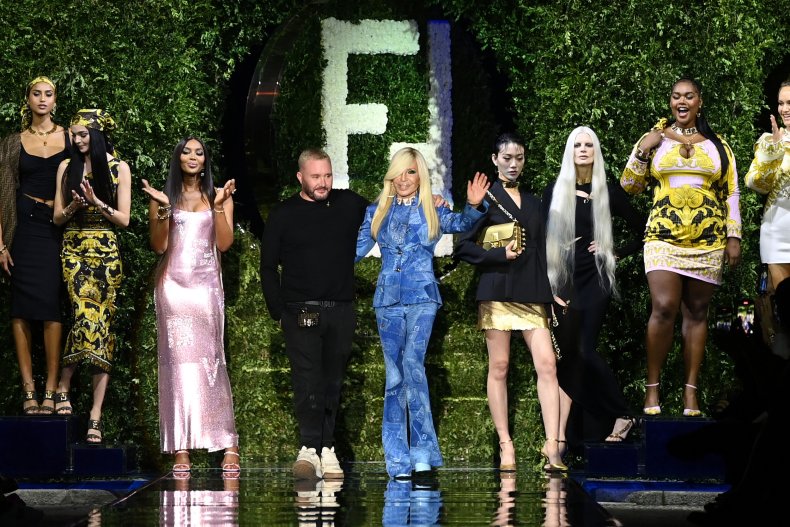 https://www.newsweek.com/fendi-versace-fendace-collaboration-milan-fashion-week-1633004