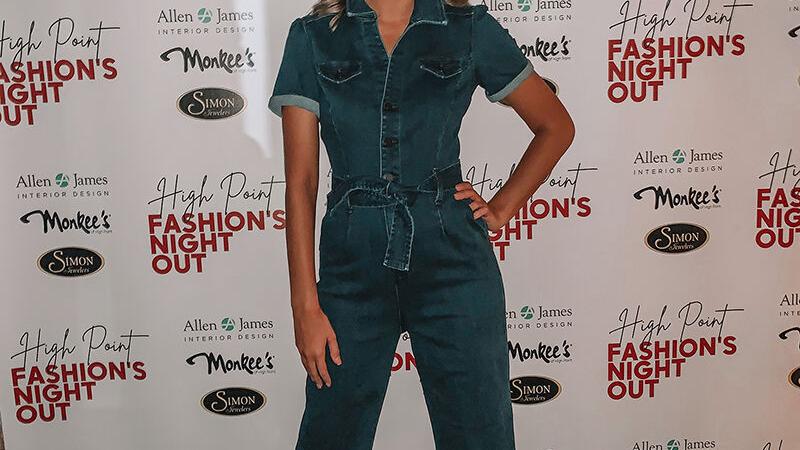 HPU Students Support Community Fashion Show | News
Table of Contents HPU Students Support Community Fashion ShowAll the proceeds at the fashion show
HPU Students Support Community Fashion Show
All the proceeds at the fashion show support the Family Service of the Piedmont.
HIGH POINT, N.C., Oct. 14, 2021 – It was a night full of fashion and philanthropy at the High Point Fashion's Night Out featuring two High Point University students. HPU encourages its students to give back to the community that supports the university in many ways, and this show supported the Family Service of the Piedmont by helping create the new High Point Center for Child Wellness.
Lauren Skerlak, a senior from Greensboro, North Carolina, and Natalie Lucas, a 2020 graduate from High Point, North Carolina, were both selected as models to walk the runway. Lucas, who currently serves as an HPU AmeriCorps VISTA, and Skerlak were two of the 20 models selected for the show. The event featured local High Point businesses like Allen & James, Monkee's of High Point and Simon Jewelers.
Skerlak wanted to be a part of the fashion show to help out the cause, and she got involved in the show through working at Monkee's. Her sorority, Kappa Delta, regularly supports Family Service of the Piedmont.
"Community service has always been important to me," said Skerlak. "It means a lot to me to be involved, especially since I have helped raise money with my sorority to go toward Family Service of the Piedmont. I love being able to see where the money goes right here in our community. The pandemic has affected our community in so many ways, and I am excited that this event brought people together for a fun night out."
Lucas is used to helping out the community as a former HPU Bonner Leader and now as an HPU AmeriCorps VISTA. Her work as a VISTA is focused on helping at the Community Writing Center and an after-school local youth agency. She says that the organization the event benefits is aligned with the community service work she does.
"I'm so fortunate to have been a part of such a meaningful event," said Lucas. "It's wonderful knowing where the proceeds are being donated and the impact on the people who attended, including my mom who sat in the front row cheering me on. Everyone who was a part of it worked so hard to make it happen. I know I'll be first in line for the castings when they start setting up for the next show!" 
The two students also have professional experience in modeling. Lucas appeared in the Belk department store's online catalogs, and she modeled in the Twin City Fashion Week in Winston-Salem. Skerlak does promotional modeling for an agency in Greensboro, and she leads the fashion club on HPU's campus.
Organizers of the event hope that this will be the first of many fashion shows in memory of local furniture designer, Michael Delgaudio, who died in 2018.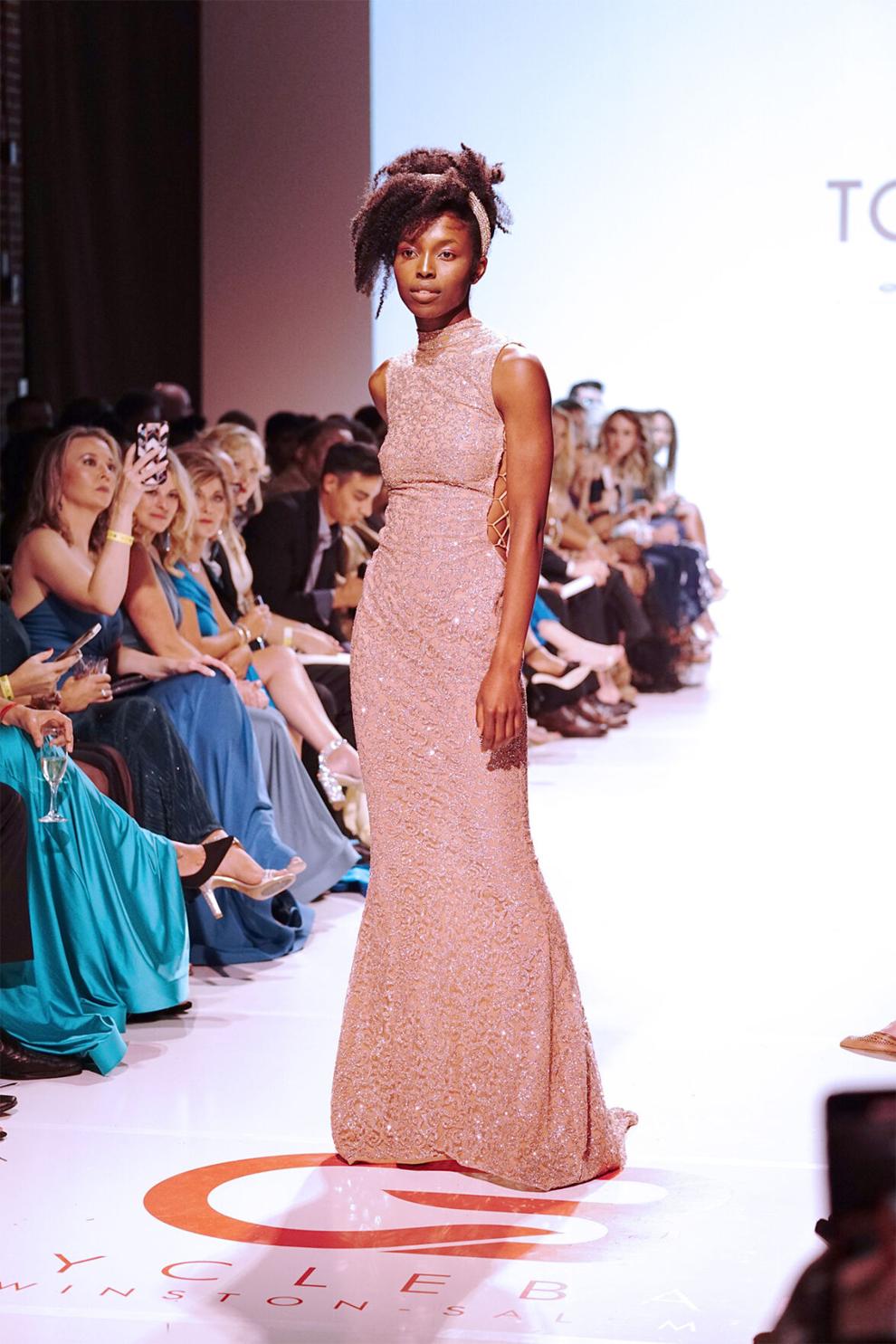 At High Point University, every student receives an extraordinary education in an inspiring environment with caring people.® HPU, located in the Piedmont Triad region of North Carolina, is a liberal arts institution with 5,850 undergraduate and graduate students. It is ranked No. 1 by U.S. News and World Report for Best Regional Colleges in the South and No. 1 for Most Innovative Regional Colleges in the South. The Princeton Review named HPU in the 2022 edition of "The Best 387 Colleges" and on the Best Southeastern Colleges "2022 Best Colleges: Region by Region" list. HPU was also recognized as a Great School for Business/Finance Majors, a Great School for Communication Majors and Great Dorms. For 11 years in a row, HPU has been named a College of Distinction with special recognition for career development, business and education programs. The university has 62 undergraduate majors, 64 undergraduate minors and 14 graduate degree programs. It is a member of the NCAA, Division I and the Big South Conference. Visit High Point University on the web at highpoint.edu.

https://www.yesweekly.com/news/hpu-students-support-community-fashion-show/article_671db7de-2d01-11ec-bba9-8baeed1e2ef3.html