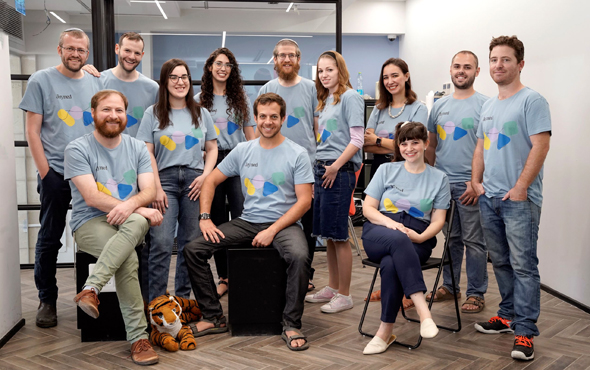 Joyned raises $4 million to help native shopping online
Online platform for social shopping Joyned has today announced that it has raised $4
Online platform for social shopping Joyned has today announced that it has raised $4 million in Seed financing to help eCommerce sites break away from tech giants Facebook, Instagram, and LinkedIn when conducting their online shopping. The round, led by Yair Goldfinger, Arthur Stark, and Rafi Ashkenazi, is designed to redirect the retailer's online social activity from traditional social media networks – such as Facebook Marketplace and Instagram Shops – to their home website or its dedicated eCommerce site.
"ECommerce is rapidly moving towards social media platforms," said Jonathan Abraham, Joyned CEO. "The trend is threatening the ability of retailers to build a direct connection with their customers and similarly increases the cost of acquiring them. Through the use of Joyned's platform retailers can embed a unique 'social' solution within their own digital environment without depending on a third-party platform."

The Joyned team. Photo: Ricky Rachhman
It is understood that Joyned's SaaS platform can help reduce the cost of customer acquisition, maximize conversion rates, and build brand loyalty. It also allows visitors to retail websites to directly consult with peers prior to purchase, and retailers have reported up to a 250% rise in retention rate and 15% rise in revenue.
Abraham continued: "Joyned creates a 'win-win' situation for both customers and retailers. The retailer can connect to a loyal customer, who serves as a form of brand ambassador, who is prepared to invite his or her friends and carry out purchases on the retailer's site. By doing so, all customers – wherever they are located – enjoy a new kind of social shopping experience."
The investors are all seasoned businessmen with decades of previous experience. Goldfinger was one of the founders of Israel's Mirabilis, developer of ICQ, was sold 23 years ago to AOL for $407 million. Stark served as President and CEO of Bed, Bath, and Beyond for 44 years, and Ashkenazi is currently the Managing Director and Board Chairman of Hard Rock Digital, an online sports betting and interactive game provider under the umbrella of Hard Rock.
Joyned was established in 2017 by Abraham and Michael Levinson, who serves as the company's CPO. It is based in Jerusalem and plans to use the funds from the financing round to expand its marketing and sales efforts for its platform among fashion, tourism, and consumer electronics companies.

https://www.calcalistech.com/ctech/articles/0,7340,L-3918579,00.html