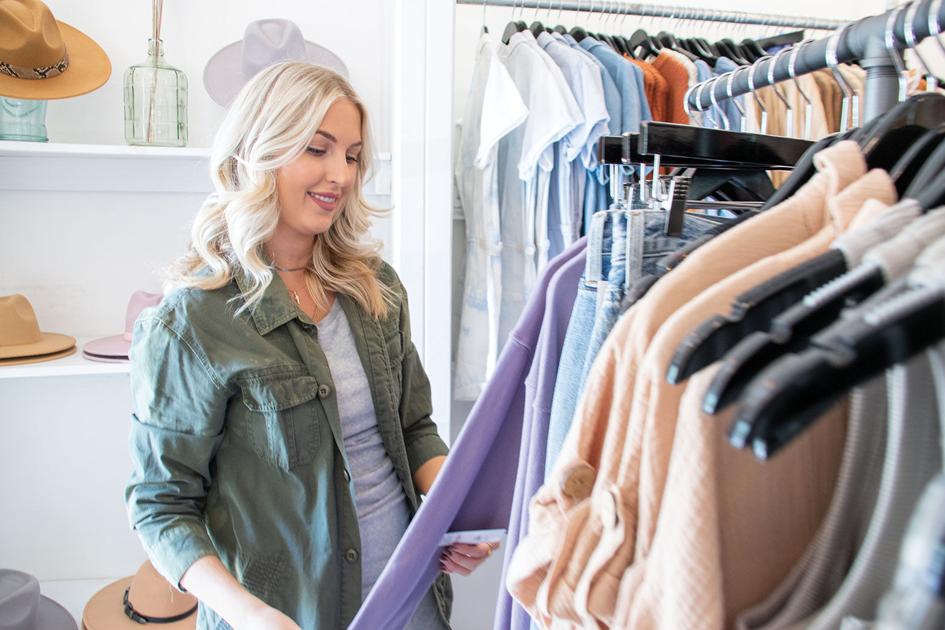 Local loyalty: Two business owners tout shopping locally this holiday season | Lifestyle
Jana and Chuck Doyle are gearing up for their seventh holiday season as the owners of Kiddlestix,
Jana and Chuck Doyle are gearing up for their seventh holiday season as the owners of Kiddlestix, a longtime Tulsa toy store the couple has owned since 2015. 
"Prep began a lot earlier this year," says Jana Doyle, who received messages from vendors and reps regarding inventory heading into the important business season. "If a customer sees something they want (and can afford it), they should buy it now. We may not get restocks."
Headlines across the country have echoed supply issues related to the ongoing pandemic. But, ever the optimist, Doyle stays positive.
"Supply chain issues can benefit small businesses," she says. She recalls how a customer came into her store after an Amazon purchase never arrived. The customer saw the item they ordered in stock and told Doyle they should have come here in the first place — and the item could be gift wrapped, too.
At Black Sheep Boutique, owner Sarah Lawrence says some of her customers began shopping for Christmas in September. Supply has been tricky for her, too, but she says support from customers has been remarkable.
The women's clothing store took a big hit at the beginning of the pandemic. The majority of Lawrence's business — around 75% — came from in-store purchases. She credits her strong relationship with customers and the ability to offer sales via text, social media, curbside and even local delivery with carrying her through some devastating months in 2020.
This year, things look up in the world of retail. Sales across the nation are rising, according to the National Retail Federation. From January-August 2021 sales were at a 15% year-over-year gain, and are on track to meet NRF's projected 10.5-13.5% growth.
"There's been a shift where people have been supporting small business," Lawrence says.
NerdWallet reports 37% of Americans tried harder to shop local because of the pandemic, and 72% prioritized shopping local over getting the best deal. Those small businesses, who employ local individuals, all help keep dollars in the Tulsa area. When $100 is spent at a small business, $48 stays in the community, compared to only $14 at a big-box store, according to the Small Business Administration.
"I was born and raised in Tulsa, and almost my entire staff is," Lawrence says. "I employ 10-plus women. Their salaries and livelihood are on my back."
The Doyles employ seven at Kiddlestix, along with additional holiday help that includes a dedicated gift wrapper. That special touch is just one of the perks of shopping at the midtown toy store, which carries everything from plush Jellycat animals and Thames and Kosmos science kits to eeBoo puzzles and Playmobil, Lego and Brio sets.
Don't know what to buy that special kiddo in your life? Just give Kiddlestix a call, and they'll provide some options based on a few questions; pay over the phone, and it will be gift wrapped and ready to pick up within hours. It's that level of service that can only be found by shopping locally. "If we can just try to buy one or two more items at a local shop, it makes a difference," Doyle says.
Lawrence, who has operated her shop in the Farm Shopping Center for seven and a half years, has participated in sales and shopping events and supports other storefronts in the south Tulsa center.
"The more the Farm is a shopping destination, the better we all do," she says. When shoppers visit her shop, which features women's clothing, accessories and limited home goods, "we try to understand what they're needing and be honest."
She and her team strive to build strong relationships with customers based on trust and fashion-forward ideals. And although Black Sheep Boutique's online business has grown over the past year and a half, she still loves the in-store experience.
"It's much more intimate (than online)," she says. "You find more unique products and better pieces when shopping at a local store." 
Doyle reminds us the benefits of shopping local also go beyond the bottom line. "Don't forget to support local — there's a family and a story behind each business."
https://www.tulsapeople.com/lifestyle/local-loyalty-two-business-owners-tout-shopping-locally-this-holiday-season/article_e40a9694-37f7-11ec-b7fb-d312a6e324a0.html