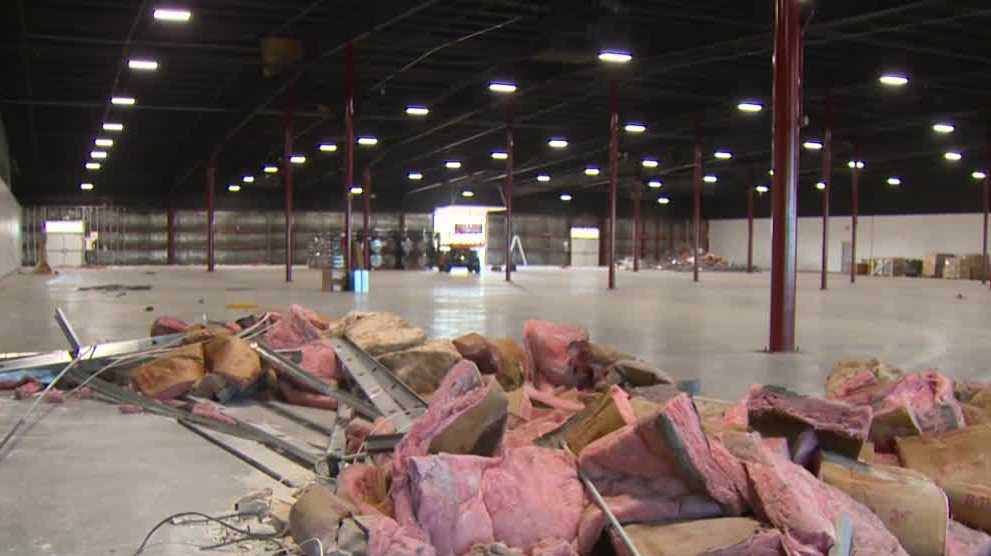 Manufacturing moves into former Story City outlet mall
A former outlet mall in Story City is about to take on new life as
A former outlet mall in Story City is about to take on new life as a manufacturing facility, as Dose Steelworks intend to carry out expansion plans before the end of the year. The 100,000 square-foot facility will more than triple the size of Dose Steelworks' existing facility in Bouton. There is ample space if it wishes to grow beyond that in the future. "We can't wait to get all of our stuff up here and start doing business here," said Brett Dose, the owner. Within the next two months, the location of the former Vanity Fair will turn into an assembly area for trailers and other farm equipment. For Story City, this is the solution to a long-running dilemma: What will take the place of an outlet mall that closed in 2018?"Getting someone like Brett, with the number of employees that he's bringing, with the hopes of expansion, hopefully, it does have a ripple effect here in town with other businesses, whether it's our downtown community or what we have going along the interstate," said Tyler Frederiksen, president of the city's economic development board. Dose plans to relocate 15 employees and hire an additional ten in the coming year. While the manufacturing move is significant on a local level, Dose also views it on a macro level. "This was once a retail, booming deal," he said. "It fizzled out, and now I think it's the new face of America in one way of revitalizing these old buildings."
STORY CITY, Iowa —
A former outlet mall in Story City is about to take on new life as a manufacturing facility, as Dose Steelworks intend to carry out expansion plans before the end of the year.
The 100,000 square-foot facility will more than triple the size of Dose Steelworks' existing facility in Bouton. There is ample space if it wishes to grow beyond that in the future.
"We can't wait to get all of our stuff up here and start doing business here," said Brett Dose, the owner.
Within the next two months, the location of the former Vanity Fair will turn into an assembly area for trailers and other farm equipment.
For Story City, this is the solution to a long-running dilemma: What will take the place of an outlet mall that closed in 2018?
"Getting someone like Brett, with the number of employees that he's bringing, with the hopes of expansion, hopefully, it does have a ripple effect here in town with other businesses, whether it's our downtown community or what we have going along the interstate," said Tyler Frederiksen, president of the city's economic development board.
Dose plans to relocate 15 employees and hire an additional ten in the coming year.
While the manufacturing move is significant on a local level, Dose also views it on a macro level.
"This was once a retail, booming deal," he said. "It fizzled out, and now I think it's the new face of America in one way of revitalizing these old buildings."
https://www.kcci.com/article/manufacturing-moves-into-former-story-city-outlet-mall/38071619