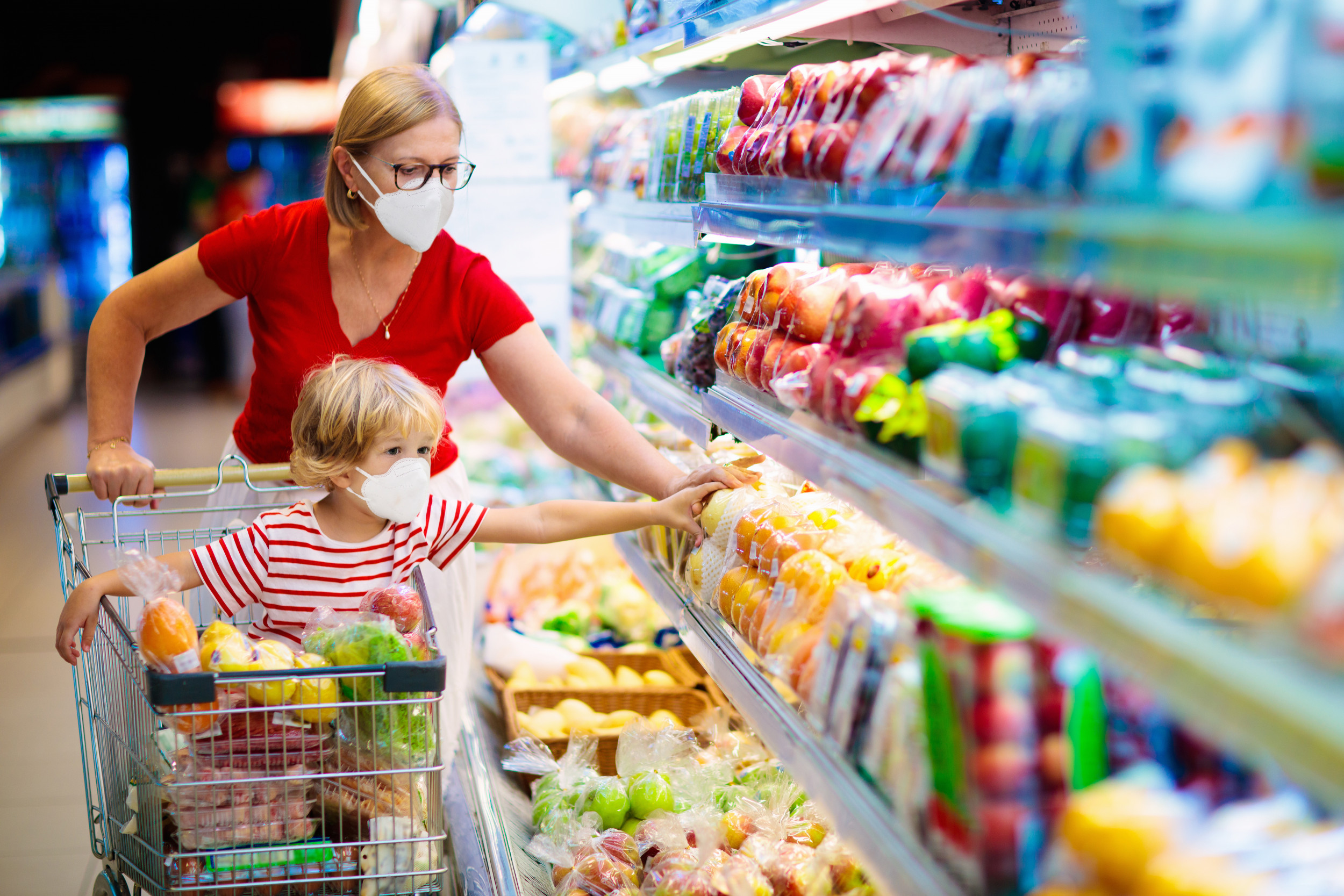 Mom's 'Genius' Shopping Hack Goes Viral but the Internet Isn't Impressed
Going to the grocery store with young children can be a stressful experience, which is
Going to the grocery store with young children can be a stressful experience, which is why parents often choose to place their child in the metal seat which comes in a shopping cart.
But one woman on TikTok has shared her method for ensuring there is more space in the cart for your child and groceries, calling the method "genius."
Shannon Doherty, a mother of four known on the video-sharing app as @athomewithshannon, posted her hack on September 29, with the caption: "GENIUS Shopping Cart Hack."
She then added the hashtags: "#momhacks #parentinghacks #familyhacks #learnontiktok #momhack."
In the short time since the video was posted it has gone viral, having reached 800,400 views.
But what exactly does the hack entail?
The video, which can be watched here, begins with Doherty, who is wearing a mask and a pink tracksuit, standing in grocery store with her young daughter sitting in the shopping cart.
She then takes the seat belt, which is from the collapsible metal seat, and clips it round the end of the trolley, therefore freeing up more space for her daughter to sit.
Text overlaying the footage reads: "Need more room in your shopping cart? Strap it round the outside."
The hack has gained more that 33,300 likes and many people have rushed to the comments section to share their opinions, which are less than enthusiastic.
One TikTok user, M.a.n.c.a, asked: "Why would you do that if she can sit in the seat you just locked?"
Another person, User8783945287231, wrote: "I don't think this is a life hack it's just common sense."
Gabriela Pacheco typed: "Or you could just put her in the seat that's why there is a seat dummy."
Madelineholbrook5 suggested: "Just tell her to walk she has two legs right."
Mads Dance queen stated: "You do realize that that metal part of the cart is where your child is supposed to go right."
Ruby explained: "I put stuff on the seat."
Pengisaur commented: "This is nothing new," alongside a laughing-face emoji.
Although this hack of Doherty's did not appear to be popular with viewers, there are many other useful tricks that the mom-of-four has shared.
Her account, which has over 28.8 million likes, is packed full of hacks and advice on parenting and home life.
She recently shared her method for eating kiwis, as apparently, we've all been doing this wrong our whole life, as well as a clever method for organizing kitchen cupboards using a baking sheet.
https://www.newsweek.com/mom-genius-shopping-hack-goes-viral-internet-not-impressed-tiktok-1634716