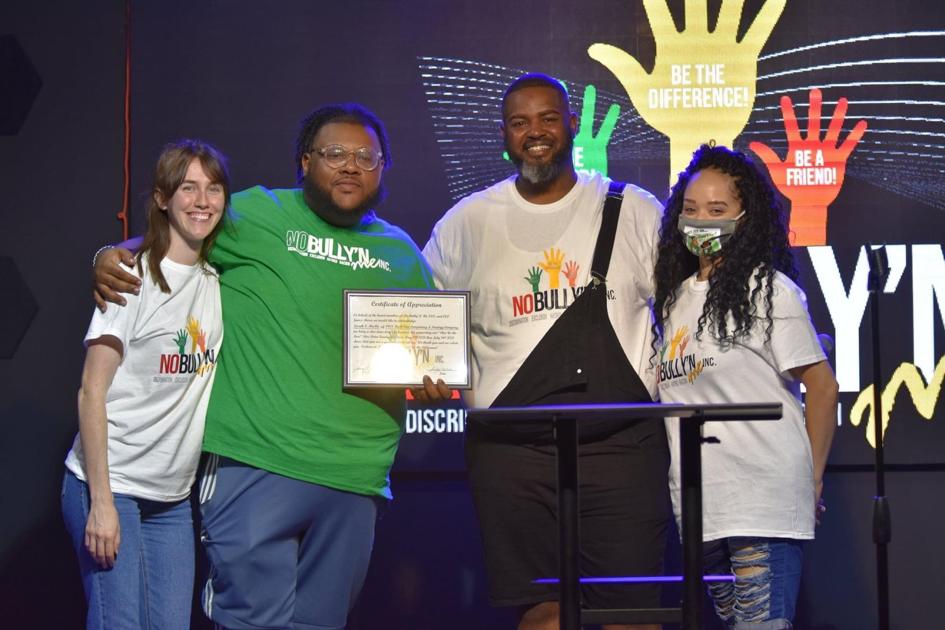 No Bully N' Me hosting youth fashion show | Lifestyle
No Bully N' Me will be hosting The Youth Empowering Youth Fashion Show on Oct.
No Bully N' Me will be hosting The Youth Empowering Youth Fashion Show on Oct. 23. The fashion show will feature students ages six to 24 to celebrate Bullying Awareness Month.
No Bully N' Me Inc. is a not-for-profit organization based in Philadelphia with the mission to eliminate bullying for all ages.
The show starts at 2 p.m. and takes place at the Truth Church in Northeast Philadelphia. In addition to the fashion show, there will be performances from the models participating in the show, a school band performance as well as students vending their own handmade creations, and much more. The proceeds will be directly supporting the efforts of No Bully' N Me Inc. to stop bullying of all kinds.
"We want to give knowledge to everybody about the effects of bullying and how we can come together as a community and strive for the better advancement of our city" says CEO James Morse.
Morse founded the organization in 2019. Morse and his team of professionals work within Philadelphia schools and the youth to help lessen the curve of bullying and violence within schools. No Bully' N Me wants to provide a safe place for students affected by bullying of all races, gender, ability, cultural background, and sexual orientation. They believe in education and open conversation with the youth and their family members will help aid the fight against bullying. They sit down with children being bullied and aggressive children to give them an outlet to talk to someone about any issues they may have that's causing the bullying and offer conflict resolution tactics to avoid bullying.
"Our goal is educating not just our students, but as well as their family because we believe it starts at home." CEO James Morse said. "So we're reaching out to family, community and our kids to have that conversation."
When asked about the extremely high murder rate and violence occurring in Philadelphia, Morse has words of encouragement and togetherness for the city he grew up in and is trying to change for the better. "We definitely need change. We need our communities to come together. That's the biggest thing. These are times we need to band together as a community and help each other and lean on each other."
No Bully' N Me opens its headquarters so students can come to receive counseling and a safe space away from bullying. They also travel to different schools in the city to work with children in schools.
In the future, they want to offer in-home counseling to talk with children and their families in a space where they are most comfortable.
No Bully' N Me Inc. hosts a yearly toy drive to supply toys and gifts to less fortunate students during the holidays. This fashion show is the latest way for them to help their community and they encourage that very community to come out.
"Just come out! We have a lot of kids that need support…the kids can see the love from the community pouring into them as they pour into each other…" James says. "It's all youth who are trying to encourage stopping violence here in Philadelphia. This is a way that kids are uplifting each other…"
Morse suffered through extensive bullying and decided that he wanted to make a change within schools to help eradicate bullying. He is supported by his board members Veronica Gould, Chante' Douglas, Caren Ishmael, and his mother Doris Delorme.
For more information on The Youth Empowering Youth Fashion Show and No Bully' N Me Inc.'s mission visit their website at nobullynme.org.
https://www.phillytrib.com/lifestyle/no-bully-n-me-hosting-youth-fashion-show/article_517a1c7f-e66c-5532-ae1e-faac02d7a6c5.html