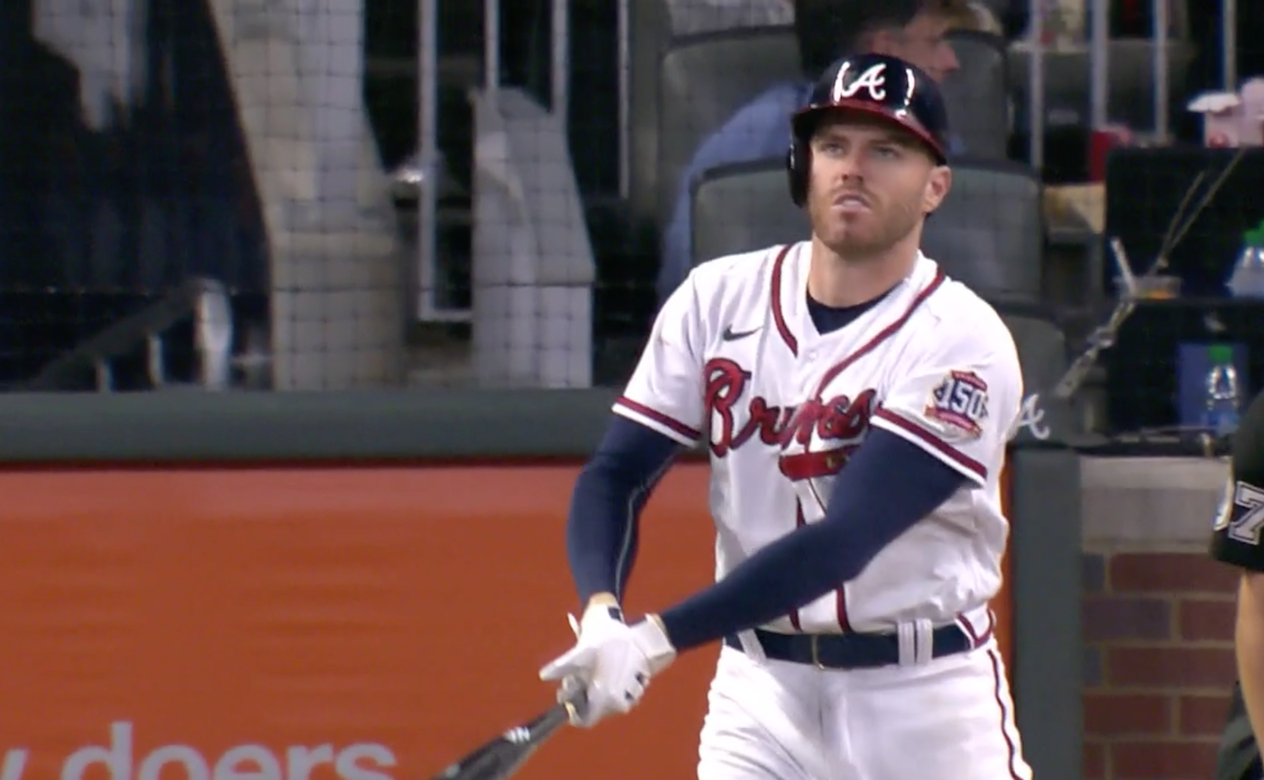 Offseason Shopping Lists: AL and NL East
Table of Contents NL EastAL East Last week, the FanGraphs staff and I previewed the
Last week, the FanGraphs staff and I previewed the top 50 free agents on this winter's market. It takes two to tango, though (pending the development of my experimental one-person tango), which means the teams looking for players matter just as much. Over the course of this week, I'll preview the needs of each team in baseball, starting with the NL and AL East and continuing westward throughout the week.
As much as possible, I've tried to be realistic. Yes, the Orioles could sign Carlos Correa, Marcus Semien, Freddie Freeman, Starling Marte, Max Scherzer, Justin Verlander, and Marcus Stroman in pursuit of a playoff berth next year. They not going to sign even one of those players, though, and I've focused on what a team should do given real-world budgets. You won't see the Rays listed as a landing spot for free agents in the market for $100 million contracts, or anything of that sort. As much as possible, this list is what teams might actually do. Let's get to it.
NL East
Atlanta Braves
Primary: First Base
Secondary: Outfield, Rotation
First things first: secure Freddie Freeman. The move would shore up the offense, bring back a favorite son, and make the fact that Atlanta is light on bat-first prospects irrelevant. Signing him isn't automatic — shockingly, other teams also want a likely Hall of Famer at the tail end of his prime — but if I'm Atlanta, he's the top of my shopping list.
Past that, the Braves should continue a strategy they used to great effect this year. Ronald Acuña Jr. will be back, but the outfield is still shaky — three of the four outfielders Atlanta traded for at the deadline are free agents. There's a glut of those types on the market, and I'd like to see the team bring one or two back on short-term deals that won't represent a long-term logjam for Cristian Pache or Drew Waters. Heck, maybe Eddie Rosario would be interested in a reunion — or Mark Canha if the team wants to upgrade. Finally, you can't know what you're going to get from Mike Soroka next year, which means the rotation needs help, which will be a common refrain in this series.
Miami Marlins
Primary: Bats
Secondary: Bullpen
Miami had one of the worst offenses in the game last year, and there's no obvious reason that will change unless they make a move. Jazz Chisholm Jr., Miguel Rojas, and Brian Anderson are fairly entrenched, and the team will likely give Jesús Sánchez a full-time role, but every other spot should be negotiable. I don't think the team is one big free agent away from competing, so they'll have a decision to make: if they're interested in, say, a reunion with Starling Marte, they'll want another solid hitter to go with him, because if they're signing anyone to short-term deals, they should try to compete in 2022.
I don't think they'll increase payroll like that, which means they'll likely sit out the top of the market and poke around the second tier. I'd be okay with them signing someone they see as part of a long-term core — with the pitching they've assembled, their future is bright — but that's just not how the team has operated of late. It doesn't mean they can't, just that I think they won't. Instead, I expect them to get a mid-tier veteran or two, add a bullpen arm, and hope the kids develop.
New York Mets
Primary: Rotation
Secondary: Bullpen, Outfield
Spahn and Sain and pray for rain wasn't even a great plan in the 1940s, and "deGrom and pray for health and plenty of rain" is even worse. The Mets should invest in an excellent starting pitcher or two, starting with Noah Syndergaard if he accepts his qualifying offer, or perhaps Clayton Kershaw if he's leaving LA. If I were them, I'd avoid signing any pitcher with a qualifying offer attached — thanks to the Kumar Rocker fiasco, they'd lose the 14th pick in the draft if they sign a QO-declining free agent.
After that, the Mets need depth. They have flexibility — between Dominic Smith, Jeff McNeil, and J.D. Davis, they have a lot of solid bats who are below average defensively at multiple positions — but at least one of those should end up at DH (assuming that happens next year), and as usual, the bench is paper-thin. One more capable starter (Avisaíl García?) and a solid backup or two would make me feel much better about their position players. If Michael Conforto wants to come back, that would work too, though that doesn't look particularly likely at the moment.
Washington Nationals
Primary: Shortstop
Secondary: Offense, Rotation, Bullpen
If the Nationals are looking to make a splash this offseason, they should sign one of the marquee shortstops in the class as a running mate for Juan Soto. Alcides Escobar isn't a long-term solution, though he'd be a perfectly fine utility infielder. The entire offense could use a boost, but since shortstop is the best position on the market, that's where I'd focus if I were looking to spend — something I'm not sure is the case, but wouldn't rule out given the way the team has operated in the past.
If they're not going after that top-line free agent — and given the rest of the roster, I'm not sure they will — there are any number of spots to improve. I like Yadiel Hernandez, but he's already 34 and not a lock to contribute next year. Lane Thomas is interesting but risky, Carter Kieboom is a cipher, and even Josh Bell, theoretically a key part of the offense, is far from a lock to contribute in 2022. The same goes for the rotation, which is all question marks, whether due to injury, ineffectiveness, or general prospect uncertainty.
Given all of those holes, the Nationals might say that 2022 is going to be a retooling year and hunt for value with an eye on 2023. I'd support that — but with their past history of acquiring marquee free agents, I wouldn't count them out completely either. Every year with Soto on your team is a chance to compete, and they shouldn't waste one lightly.
Philadelphia Phillies
Primary: Shortstop, Outfield
Secondary: Rotation, Bullpen, Third Base
Didi Gregorius had an awful 2021 and is under contract for only one more year. The market has a historic crop of shortstops available. It's a solid match if the Phillies are interested — and with several contracts off the books, they could do it without a massive one-year spike in payroll. If there were more outfielders available, that would make even more sense — starting Roman Quinn and Adam Haseley isn't a thing contending teams like to do — but I assume the team will adapt to what the market offers and shop for shortstops first.
As always, the pitching could use some help. The top end of the rotation is excellent, but they only go four deep at the moment, and they'll probably need plenty of bulk to supplement Zack Wheeler and Aaron Nola. Luckily, there's a smorgasbord of mid-tier starters on offer, a perfect match. They'll likely sign a few relievers as well, as part of the ongoing "can Philly fix its bullpen" drama, headed into its fifth year of syndication. I'd shy away from shelling out for a top-end closer, though; that feels like a move for teams who already have deep bullpens without a capper, which isn't how I see the Phillies.
Third base isn't a true hole, but Alec Bohm is stretched there and might be a good fit for first or DH if pitcher hitting goes extinct. Eric Longenhagen and I considered a trade for Matt Chapman on a recent episode of FanGraphs Audio, and I could see the team doing that if they sit the shortstop market out but want another impact infielder. They could also grab Chris Taylor, who could cover third and outfield at various times. Maybe Seiya Suzuki would make sense if they're high on him and do sign a good shortstop? They have plenty of options to improve on a solid core.
AL East
Toronto Blue Jays
Primary: Bullpen, Corner Outfield
Secondary: Third Base, Rotation
A bullpen need isn't bad, as primary needs go. Jordan Romano, Tim Mayza, Adam Cimber, and Julian Merryweather could really use some help — they're all solid, but if those are your best four relievers, you should probably add at least one difference maker. There are several mid-tier relievers available if the Jays aren't interested in shopping at the top of the market, and relievers are always available in trade, but they should really do something.
I listed corner outfield as primary and third base as secondary, but both are more luxury upgrades than absolute necessities. Randal Grichuk and Santiago Espinal aren't great, but they're not zeroes either. If the Jays want to trade for Matt Chapman or sign Kris Bryant, by all means go nuts — but a marginal upgrade might not be worth it. Finally, their rotation looks alright from one to five assuming Nate Pearson is healthy, but good rotations go more than five deep these days. Signing extra veteran pitchers — or reuniting with Robbie Ray — would give the team more margin for error, as well as more upside if one of them shoves. Like many of the Blue Jays' needs, it's more about the finishes than the bones of the team, which are already solid.
Baltimore Orioles
Primary: Most Everything
Secondary: Bargains
There aren't many positions where the Orioles couldn't use an upgrade. Center field and catcher look set for years to come, but everywhere else features either a short-term option or not much of an option at all. Ryan Mountcastle looks like a keeper, as does John Means, but Mountcastle can play in any of several spots and teams need more than one starting pitcher.
To be clear, I don't think the Orioles should actually try to upgrade every slot. They aren't trying to make the playoffs in 2022, or even 2023 unless things break particularly well for them this year. They also don't feel like they're one cornerstone free agent away from competing; making signings a year too early is all well and good, but with how deeply the Orioles have been stripped down to the studs, we're talking more than a year, and maybe more than two years.
Instead, I'd be hunting for bargains. Every year, the free agency market mostly works well at matching team needs and available players. Inevitably, though, a few matches don't quite pan out. Maybe a team doesn't yet know how much pitching depth they'll need, or a position that has little scarcity in February will become pivotal after a few injuries. Maybe a contending team would prefer to trade prospects over money to fill a hole, which results in their desired player signing for a pittance elsewhere. The Orioles should monitor this space, because signing one of those players and trading them in six months could be a boon to their rebuild.
Tampa Bay Rays
Primary: Rotation
Secondary: First Base/Designated Hitter
These lists don't work quite the same for the Rays compared to the rest of the league, because the Rays don't approach free agency in the same way. They're competing with the Yankees in the regular season but the Orioles when it comes to signing free agents, a strange line to straddle.
Like everyone else, the Rays could use some pitching. The rotation as currently constructed leans heavily on Ryan Yarbrough, and Tampa Bay had excised him from their plans by the time the playoffs rolled around this year. It relies on health from a bevy of young pitchers, too. Their Triple-A depth will certainly help fill in some shortfalls, but I expect them to pursue some cheap veteran arms as well, just like they did coming into 2021.
Finally, the Rays could use some thump. Nelson Cruz filled that role in 2021, but I doubt the Rays will go for him in free agency; I'd expect them to either work the trade market or sign a bat-only type they're higher on than the rest of baseball, likely to a one-year deal. Depending on how the team wants to play matchups, there's no shortage of options to fill that slot. Just don't expect them to make waves with a big free agent signing.
Boston Red Sox
Primary: Second Base, Rotation
Secondary: Bullpen, First Base
The Jays just showed the benefit of adding a third great hitter to an already-potent infield. I think the Red Sox should look into doing the same, perhaps even with the same player if Marcus Semien is interested in a short-term contract to play second base. Even a long-term deal might make sense if the team is low on Jeter Downs, or thinks Xander Bogaerts is likely to leave. Meanwhile, the rotation is looking mighty thin with Eduardo Rodriguez gone. I'd like to see them sign at least one pitcher of a similar caliber, as well as some solid back-of-the-rotation options.
The team also needs a few more relievers, even if Matt Barnes bounces back. Depending on how you feel about Bobby Dalbec, they might also want a short-term solution at first base until Triston Casas is ready. For the most part, though, second base and starting pitcher are the two markets Boston should pay most attention to — there's plenty to work with here, and focusing on some top free agents would fill out the roster nicely.
New York Yankees
Primary: Shortstop
Secondary: Center Field, Catcher, Rotation, First Base
The Yankees should sign a marquee shortstop, which would turn their biggest lineup hole this year into perhaps their best single position in 2022. Carlos Correa — and Corey Seager — would be right up there with Aaron Judge. Sure, a shortstop blocks Anthony Volpe and Oswald Peraza somewhat, but that's not a good reason not to make the signing. Their shortstop target of choice might need to move to third by the time the youths are ready, or maybe one of the two will end up traded and one at second base. Too many great players because your prospects panned out so well is a great problem to have.
Aside from that, the team will mostly be in the market for little fixes. Center field isn't a strength, but Aaron Hicks is still a useful player if he's healthy. The Yankees could also upgrade at catcher if they want to move on from Gary Sánchez, but it's far less pressing than shortstop. The same is true of the rotation — like everyone, they could use some depth. Finally, if Matt Olson is on the menu, that turns first base into an upgradable position. Luke Voit is a solid player, but for a team like the Yankees, the chance to acquire a bat of Olson's caliber would be hard to resist.