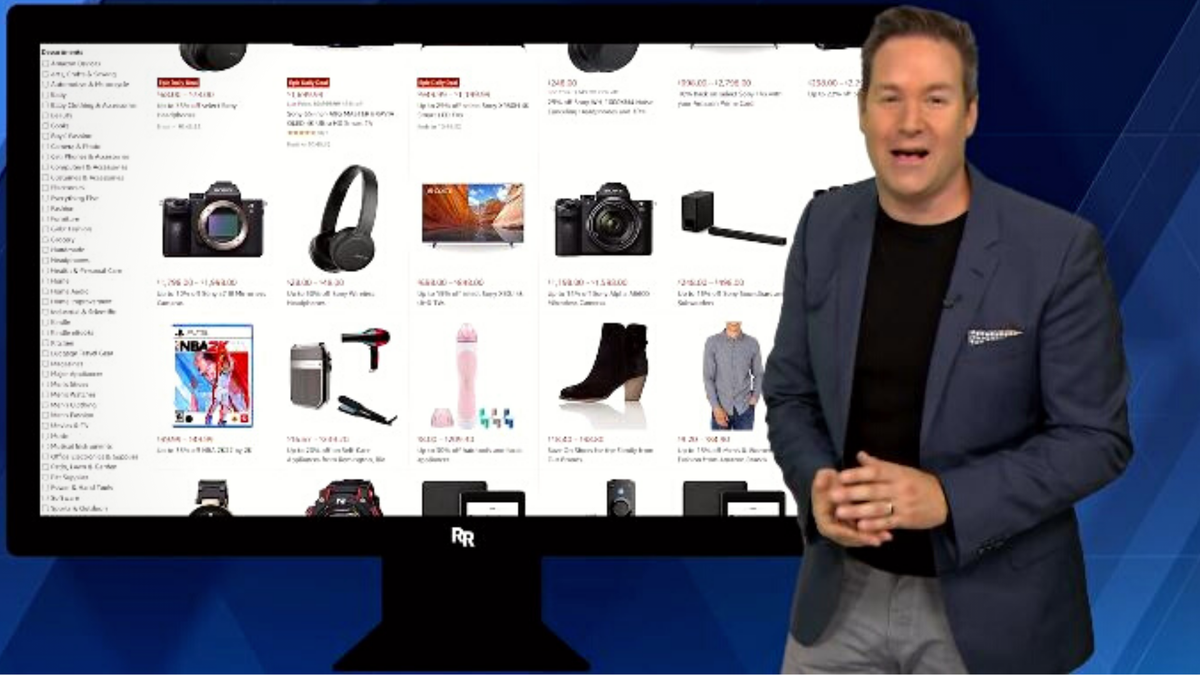 Rossen Reports: Early holiday shopping deals
Table of Contents WalmartBest BuyAmazon Want to start your holiday shopping but waiting for better
Want to start your holiday shopping but waiting for better deals to pop up? Retailers know you need to start shopping to avoid all the shipping problems.Check out all the early Black Friday sales happening below. WalmartWalmart's Black Friday "Deals for Days" is broken up into three sales events.The first one starts Nov. 3 at 7 p.m. EST online and continues in-store on Nov. 5 at 5 a.m. Expect deals on toys and electronics.The second sales event starts Nov. 10 at 7 p.m. EST online and continues in-store Nov. 12 at 5 a.m. Expect savings on even more stuff including apparel and home goods.The third event's dates haven't been released just yet. Walmart is posting discounts on select items right now as well. If you're a member of the Walmart+ subscription service, you'll also get early access to online deals, up to four hours before everyone else.Best BuyRight now until Oct. 22, you'll find discounts on brands like Apple, Samsung and Sony. Anything bought now will also be covered with the retailer's "Black Friday Price Guarantee." So if the price on something you bought goes down, you can bring in the receipt for the refund.Best Buy launched a membership program called Totaltech. One of the perks is that members will be able to access hard-to-find holiday items. Best Buy will have another Black Friday sale starting on Nov. 19.Amazon Check out Amazon's website every day. The company says it will be discounting items constantly as we head into the shopping season. On the homepage, just click "Epic Daily Deals."
Want to start your holiday shopping but waiting for better deals to pop up? Retailers know you need to start shopping to avoid all the shipping problems.
Check out all the early Black Friday sales happening below.
Walmart
Walmart's Black Friday "Deals for Days" is broken up into three sales events.
The first one starts Nov. 3 at 7 p.m. EST online and continues in-store on Nov. 5 at 5 a.m. Expect deals on toys and electronics.
The second sales event starts Nov. 10 at 7 p.m. EST online and continues in-store Nov. 12 at 5 a.m. Expect savings on even more stuff including apparel and home goods.
The third event's dates haven't been released just yet. Walmart is posting discounts on select items right now as well. If you're a member of the Walmart+ subscription service, you'll also get early access to online deals, up to four hours before everyone else.
Best Buy
Right now until Oct. 22, you'll find discounts on brands like Apple, Samsung and Sony. Anything bought now will also be covered with the retailer's "Black Friday Price Guarantee." So if the price on something you bought goes down, you can bring in the receipt for the refund.
Best Buy launched a membership program called Totaltech. One of the perks is that members will be able to access hard-to-find holiday items. Best Buy will have another Black Friday sale starting on Nov. 19.
Amazon
Check out Amazon's website every day. The company says it will be discounting items constantly as we head into the shopping season. On the homepage, just click "Epic Daily Deals."
https://www.4029tv.com/article/early-holiday-shopping-deals/38008103