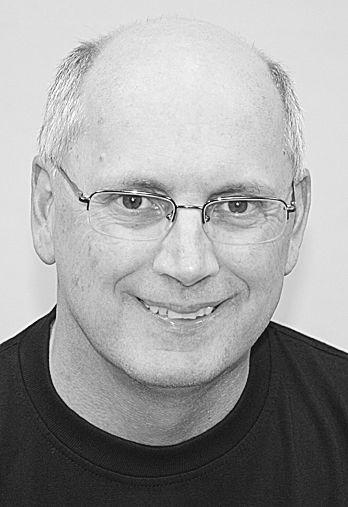 Russ Batenhorst: Transitioning to new season with old clothes |
I'm not a slave to fashion. Never really have been. Not a lot of my
I'm not a slave to fashion. Never really have been.
Not a lot of my time is spent making sure that I'm in tune with the latest trends in the fashion world or whether my clothes and overall look match them.
I could probably use an adult version of garanimals.
That's the kid's clothing line that uses labels — usually animals — to let you know which pants and which shirt "goes" with one another to make sure you have a matching outfit.
I'm thinking the inventors were thinking of Dads when that idea first came up.
I guess just as long as blue shirts and khaki pants continue to be a good match, I should be OK.
I'll always have versions of that to fall back on.
Many years ago, one of my wife's relatives worked at a store call Brandies at the mall in Hastings. (Yes, newcomers, there used to be a department store called Brandies in Nebraska and yes, there used to be a mall in Hastings with stores and everything.)
Anyway, she had a knack for matching up dress clothes for a good look.
For a while I don't think I bought any clothes unless she said they "went together."
I was thinking about my overall leisure attitude toward fashion recently when it became obvious it is time for the semi-annual wardrobe shift (although while having a leisure attitude, it has never or ever included a leisure suit).
I'm talking about the shift from the summer wardrobe to the winter wardrobe.
It was especially evident when it came to packing a suitcase for a three-day trip out of town.
I almost needed two separate bags, one in case of nice summer/early fall weather and one in case of chilly late fall/winter weather.
Let's face it, we're at a time where we could easily encounter both — on the same day.
The sudden need for long-sleeve shirts that haven't seen the light of day since last spring sent me digging deeper in the closet and even into the spare room where "out-of-season" wear can be found.
Not counting dress shirts that were needed for work (until I freed myself of that burden mid-summer) or occasionally church, the long sleeve choices were a faded memory.
It all started to come back with each swipe of the next hanger.
There are casual long-sleeve shirts, nicer looking ones and, of course, dress shirts.
Packing for the trip didn't really require anything beyond a casual look, but at least a little better than yard-work T-shirts, so the choices were easy enough.
Unless, I decide to hang on to the summertime vibe and take nothing but short sleeves and cover it up with a jacket if needed at night.
See why a second bag was almost necessary?
I tend to over-pack anyway (you never know when a dining malfunction may lead to a need for cleaner clothes), so I would really be stretching the limits if I had two choices for each day.
A half-and-half compromise was reached, the suitcase was able to close and all was well.
For that trip anyway, but the seasonal transition still stares me in the eye.
Yard work was done earlier this week in a long sleeve T-shirt and jeans. Gone — I fear — are the days of shorts and a t-shirt.
I only hope the cold weather options hold up with a minimal amount of shopping needed to keep me in good supply, especially when you consider going clothing shopping ranks very far down on my list of favorite things to do.
I say that as I also realize that the long-sleeve shirt that I wore around the house today is a dated one.
Not "dated" as in out-of-fashion.
I mean "dated" as in it is from an event that has the date on it, announcing to all who may see it that I am wearing a shirt that recently passed double-digits for the number of years I've had it.
Good thing I covered it up with a hoodie sweatshirt when I was out in public. It took a little while to find that sweatshirt.
Don't even get me started on finding the right coat.
https://www.hastingstribune.com/russ-batenhorst-transitioning-to-new-season-with-old-clothes/article_b239ff6e-3726-11ec-89d3-9bceba8780f3.html