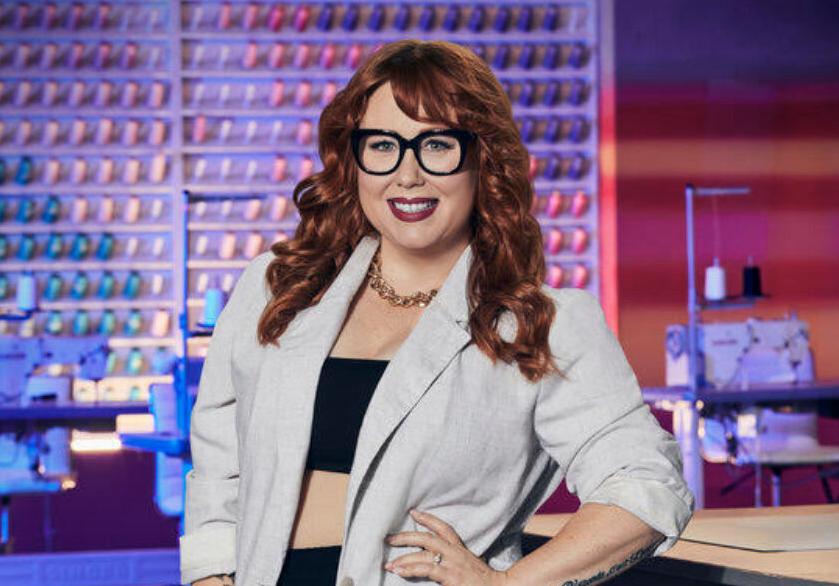 See Tulsa designer Meg Ferguson compete on 'Project Runway' | About Town
Tulsa's own Meg Ferguson will showcase her talent and unique designs on the season 19
Tulsa's own Meg Ferguson will showcase her talent and unique designs on the season 19 premiere of "Project Runway," airing at 8 p.m., Oct. 14, on Bravo.
Although Ferguson's participation in the show is a major milestone in her career, her accolades in the fashion industry do not stop there. After earning her associate's degree at Metropolitan Community College, Ferguson's first job was with Walt Disney World in costume production. From there, she pursued a degree in fashion merchandising at Fashion Institute of Technology and continued to design costumes for a variety of companies.
In 2018, Ferguson moved back to Tulsa to pursue her entrepreneurial aspirations and opened her own clothing company, the Atelier Co. Her clothing celebrates diversity with designs centered in body positivity and gender fluidity.
What is your earliest memory of fashion that has remained with you today?
When I was 5 years old, my grandmother took me to the market to shop for clothes and fabrics for her clothing store. This is when I really remember falling in love with styling and the whole process of creating a vision.
What excites you most about being on 'Project Runway'?
The opportunity for potential customers to see what I create and to show there is a place in fashion for every single body.
What aspects of your career do you feel will help you most with the pressure of the competition?
Any career in fashion is a million miles a minute, nonstop. When you join this industry, you know it's very fast and stressful. Every job and gig I've taken has helped shaped me to take on the challenges from the show.
Can you share about your advocacy for borderline personality disorder? 
BPD is one of the most stigmatized disorders, and most people you see with BPD are on true crime documentaries as serial killers or cult leaders — while most people suffering from BPD are the exact opposite. 
I wanted to highlight that you can be suffering from a mental illness but still be very successful, talented and fulfilled. There is nothing wrong with saying you need a break, or that your mental health is really struggling one day. We need to take a step away from this hustle culture that says you need constantly be working and grinding and start prioritizing our mental health.
Was there a point in your career when you decided to make garments that were more inclusive for all, or have you always created with that in mind?
I've always done that because my body is not a standard sample size. Whenever you have juicy curves, you can't pick up something off the rack and have it fit your body. When I was 12 years old, I really started to understand the nuances of clothing and pattern making and what I could to do to make more inclusive clothing. 
Could you share your progression from working in creative costuming at Disney World to starting your own clothing company? 
That was a very long 12-year journey. After being in the business for so long creating other people's visions, I was ready to create my own vision. In October 2018, I decided to move back to Tulsa to start my own company. When my mom was killed, I had to put everything on hold until the Philadelphia Fashion Week and "Project Runway." 
Where do you find inspiration?
Mostly from traveling. I really love seeing and understanding other cultures and how that affects their style.
What are some of your favorite Tulsa spots?
Antoinette Baking Co.: Meatball (my dog) and I go to Pie Night every Friday.
Shades of Brown: Their Prague Mocha …
Saturn Room: I have had some amazing nights involving Chi Chis and electric scooters.
Kilkenny's: Their $5 burger and beer special is always a good idea.
The Tulsan bar: The best spot to celebrate FC Tulsa wins.
https://www.tulsapeople.com/about-town/see-tulsa-designer-meg-ferguson-compete-on-project-runway/article_ff305014-2d0a-11ec-b994-cf879a8c25e6.html