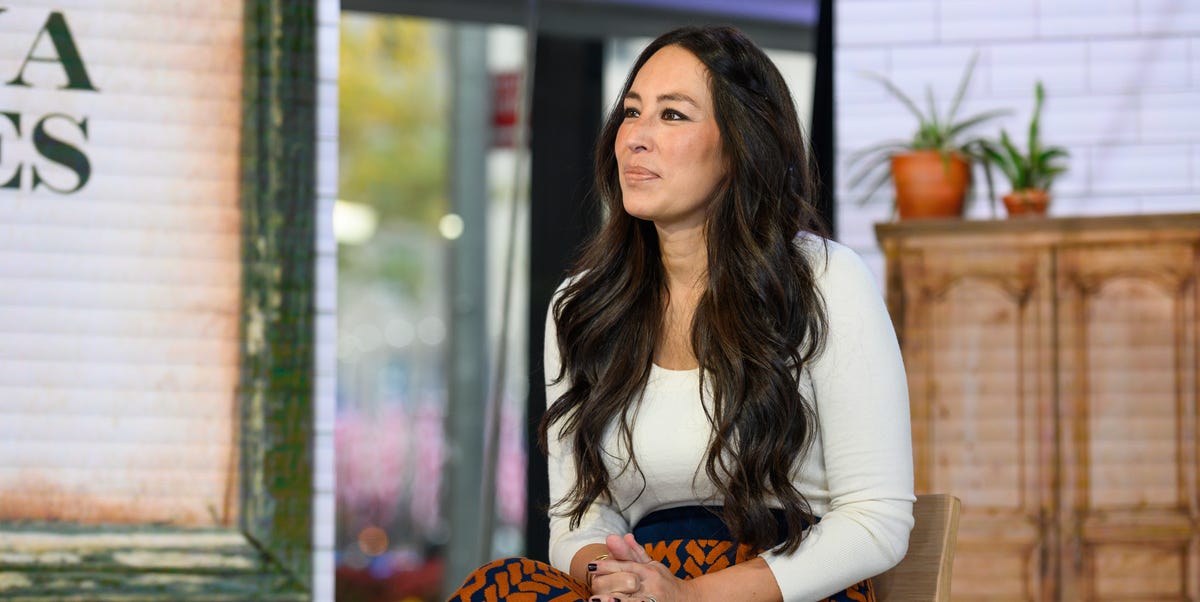 Shop Magnolia Christmas List Handpicked by Joanna Gaines
With the holidays quickly approaching, we're sure your mind is filled with countless guest and
With the holidays quickly approaching, we're sure your mind is filled with countless guest and gift lists! Well, for any Chip and Jo Gaines fans on your list, shopping is about to get a whole lot easier: Joanna Gaines herself handpicked a thoughtful gift guide that will make for your best gift-giving yet. Each item is available on Magnolia, where you can find great gifts for your loved ones, a selection of items under $25, and unique holiday gifting bundles. From rustic recipe boxes to intricately designed Christmas ornaments, Joanna curated a list that has something special for everyone (yes, even the person who has everything). Shop some of our favorites below.
1
Relax & Restore Bundle Box
Your mom will never stop gushing to her friends over this thoughtful box that encourages self-care. Each special item is a handmade natural gift from small businesses! 
2
Cambridge Farmhouse Turntable
Serenade your household with this stunning four-in-one turntable that can play your favorite holiday music. With built-in stereo speakers, a classic FM radio, an innovative turntable, and Bluetooth—your family won't be able to resist joining in on nostalgic Christmas songs. 
3
Botanical Watercolor Print
Joanna painted these captivating prints and named each one after very special people who have bravely fought cancer. 93% of the purchase price of this collection goes directly to support St. Jude Children's Research Hospital in its life-saving mission of finding cures and saving children. 
4
Bizarre Facts Trivia Card Game
While waiting for dinner, this is a fun game for kids and adults to test their knowledge of trivia and random facts.
5
Acacia Recipe Box
This lovely recipe box is the perfect gift for the cook in your life. Store family recipes and memories, for a classic way to hold on to special moments that have been in your family for years.
6
Pure Silk Pillowcase
Silk pillowcases are the secret to preventing hair breakage and ensuring you wake up wrinkle-free. This luxurious mulberry silk pillowcase is feels like a dream.
7
Mini Basketball Hoop
A fun gift for teens and chic enough for your office, this basketball hoop is a great way to shoot the breeze if you don't have time to step outside.
8
Glass Plant Mister
All plant lovers will love this helpful and beautiful mister to tend to their precious greenery. It delivers a steady mist without dousing your plant in water.
9
Reindeer Barn Ornament
If you're obsessed with having the coolest ornaments, this wood ornament is a North Pole-worthy gift! Rudolph can finally rest thanks to the hole in the barn that was crafted to insert Christmas lights.
10
Terracotta Stone Diffuser
Available in 6 beautiful matte shades, this ceramic diffuser functional decor that will fill your home with relaxing ambiance.
This content is created and maintained by a third party, and imported onto this page to help users provide their email addresses. You may be able to find more information about this and similar content at piano.io
https://www.housebeautiful.com/shopping/g38238618/joanna-gaines-holiday-gift-guide/