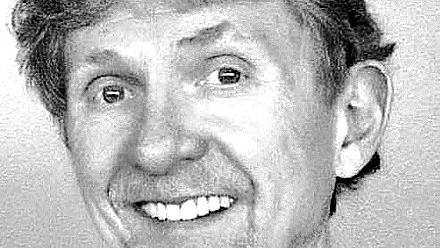 Simple changes make fashion accessible | Family
It may have been the outdoor garment industry that first used the zipper pull extender.
It may have been the outdoor garment industry that first used the zipper pull extender. This was an adaptation that made zippers easier to move up or down with less energy.
The zipper pull extender is so common today it is often unnoticed.
Velcro is another common clothing fastener. The 1950s innovation was a great alternative to snaps, buttons, zippers and hooks. Astronauts have used it since the early 1960s to secure what they didn't want to float away.
Technologies like these have made life a little easier for everyone, but they have become especially important for people with disabilities.
Alex Herold, the founder of Patti + Ricky, an online adaptive clothing outlet, said clothing should be both fashionable and functional — for everyone.
Adaptive clothing generally requires less dexterity and range of motion for someone to put on and take off independently. There were many adaptive clothing companies when Herold started her business four years ago. She found her niche for an online adaptive fashion company that brought the best adaptive brands together in one place.
"When COVID-19 hit, I decided to pivot the business towards focusing on the function of our products during an extremely difficult time for some of the most venerable people," she said.
She wanted to find more products that allowed people with disabilities and seniors to dress independently and maintain their routines. Also, to lessen students' anxiety in virtual online classes, she added "Fidgets for Kids" to the product line.
The Patti + Ricky fidgets range from handheld pompoms and mazes to calming doughs and bean bags with different textures.
Herold said the fidgets help students with self-regulation issues.
Fidgets are often used by occupational therapists for students who need to increase attention, focus and sensory processing.
"Both of my parents were entrepreneurs, and both worked in the New York City fashion industry, but I always thought I would be involved in disability rights in some capacity," Herold said.
She grew up with dyslexia, attention deficit hyperactivity disorder and anxiety. Later, she attended Columbia University's Teacher College and created her own master's degree track in disability studies.
"I was searching for a way to be an ally to the disability community, but also wanted to have an academic understanding of disability," she said.
"My mom, Patti, was always my advocate, but when I was 19, our roles changed. I became her advocate and her caregiver after she was diagnosed with a brain tumor," Herold said.
When her mom needed a cane to walk, she said, she wanted a leopard-printed cane, but the choices in medical supply stores were limited.
"I eventually found her a pretty pink cane with roses. That meant a lot to my mom, and I understood how important fashion was. Besides its function, it needed to make a person feel beautiful," Herold said.
She said her cousin Ricky, who was unable to talk or walk, was also an inspiration for her business.
He needed fashionable accessories to hold things in place when using his wheelchair and clothes that didn't get in his way, she said.
"I realized that the power of fashion did not just apply to Patti's pink floral cane or Ricky's cool wheelchair accessories. Fashion is universal — and should be," she said.
After intensive market research, Herold said, she found designers who were making stylish and functional products and started her company to showcase their work. "I learned that most of the designers had disabilities themselves or are inspired by a loved one with a disability."
Almost all products on Patti + Ricky were originally created by someone who had need for themselves or their loved ones.
"I feel so lucky to be working with over 100 adaptive fashion designers with incredible stories and life-changing products," Herold said.
"We have a suggestion section at the bottom of our website, PattiAndRicky.com, where customers can tell us what they're looking for," she added. "We are following their lead. If it exists, we will find it."
Andy Winnegar has spent his career in rehabilitation and is based in Santa Fe as a training associate for the Southwest ADA Center.
https://www.santafenewmexican.com/life/family/simple-changes-make-fashion-accessible/article_1552c6ac-36a6-11ec-9f2c-db27a988cf08.html