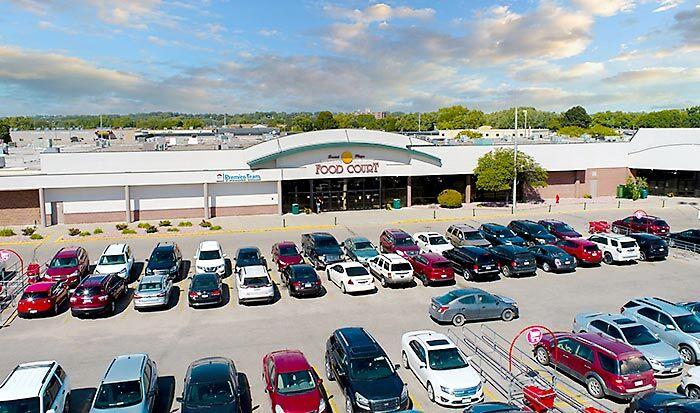 Sunset Plaza Mall to go to auction in November | News
Sunset Plaza Mall will once again be changing hands — this time at an auction
Sunset Plaza Mall will once again be changing hands — this time at an auction spanning from 10 a.m. on Monday, Nov. 15, through 10 a.m. on Wednesday, Nov.17.
When Brookwood Capital Advisors purchased the property from Dial Properties earlier this year, the only goal was to flip the mall into a more profitable space. That included splitting the giant Herbergers store, which closed in 2019, into smaller spaces to be rented out to new businesses. The acre of land just outside of Target beside the First National Bank of Omaha is also up for auction on the same days.
Ben Hamd, a managing director at Brookwood Capital, foresees a "high return on existing income" for whomever purchases the mall. Bidding starts at $1.25 million, and he estimates that it will sell at $7 million to $8 million. With more work done, he said, the buyer could turn the property into a mall worth $20 million. The auction for the acre of land will start at $1.
The mall is attractive to prospective buyers because several national chains, including Ulta, TJ Maxx and Planet Fitness have submitted letters of intent (LOI) to snatch a space. Restaurants Qdoba and Freddy's also have sent LOIs for the acre of land. By blending national brands with local stores, Hamd thinks it a great opportunity for local buyers to expand their real estate portfolio.
"There's a lot of money in Nebraska and Norfolk in general," he said, "and it would be great to have a local person get that opportunity."
Hamd said the mall offers employment opportunities in which the community can partake, boosting local revenue and strengthening local spirit. Shops within the mall seem to share the same sentiment.
Troy Weyhrich, the owner of Renegade Stores, said he knew Brookwood Capital's ownership would be short-term, yet efficient.
"Their job was to stabilize the ship and set it on a positive path, which they seemingly have done, and another owner will put their stamp on the property," he said. "We can wait and see what comes next."
Weyhrich, who opened the store in 2009, is so "confident" in the future of the mall that he extended Renegade's lease for an additional five years and purchased new space to sell more promotional products, which will open in November. Two stores are better than one, he said, especially now that pandemic restrictions are easing and more people are flocking at "community hubs" such as malls.
The situation certainly isn't scaring away new tenants, either.
Bryce Schmitz, owner of Wisper Skate Shop, opened the new, expanded location of his 3-year-old business at the mall on Oct. 9. He knew about Brookwood Capital's plans to sell when he decided to make the move from his shop's previous location in downtown Norfolk.
"The guys that own it now — they just buy and sells malls, so we knew that it was coming," Schmitz said.
Schmitz initially had decided to wait to make the move, but the deal he got for the new location was so good he decided to take advantage of the opportunity when his lease for the downtown location came up for renewal.
Tim Fernau, who manages Wisper, added that he has a sentimental attachment to the building despite negative comments on social media about the situation.
"It's easy," he said about being negative. "Misery loves company."
Fernau said he hopes a potential buyer will come in and see the potential in the structure and can once again get it running with the same success it once had.
"It was a mecca for Norfolk for a long time," he said.
Weyhrich expressed similar thoughts. He said that since he has seen more foot traffic now than in pre-pandemic times, he's experiencing "record sales" at his store. While some people are upset that the mall is being sold so soon, he thinks there is room for improvement by the future owner of the property, namely the parking lot and lighting. Still, he thinks Brookwood Capital came and did what it needed to do: "Pull costs, work with leasing and stabilize things."
Brookwood purchasing the property was the right thing at the right time, in Weyhrich's opinion.
"It's a good thing that happened," he said. "If they hadn't done that, we might have lost the mall. They saw enough value in the property that they came in and did what they could."
Although he did not express a preference for a local buyer over nonlocal, Weyhrich said he just wants someone "with future vision" that can take care of the property.
"There are improvements that need to be made, but hopefully the new owner can make some of those improvements now that the mall is profitable," he said. "It's sort of exciting, with the progress being made."
Editor's note: Daily News staff writer Kathryn Harris also contributed to this story.
https://norfolkdailynews.com/select/news/sunset-plaza-mall-to-go-to-auction-in-november/article_45d36664-31b1-11ec-9289-c3978928d686.html