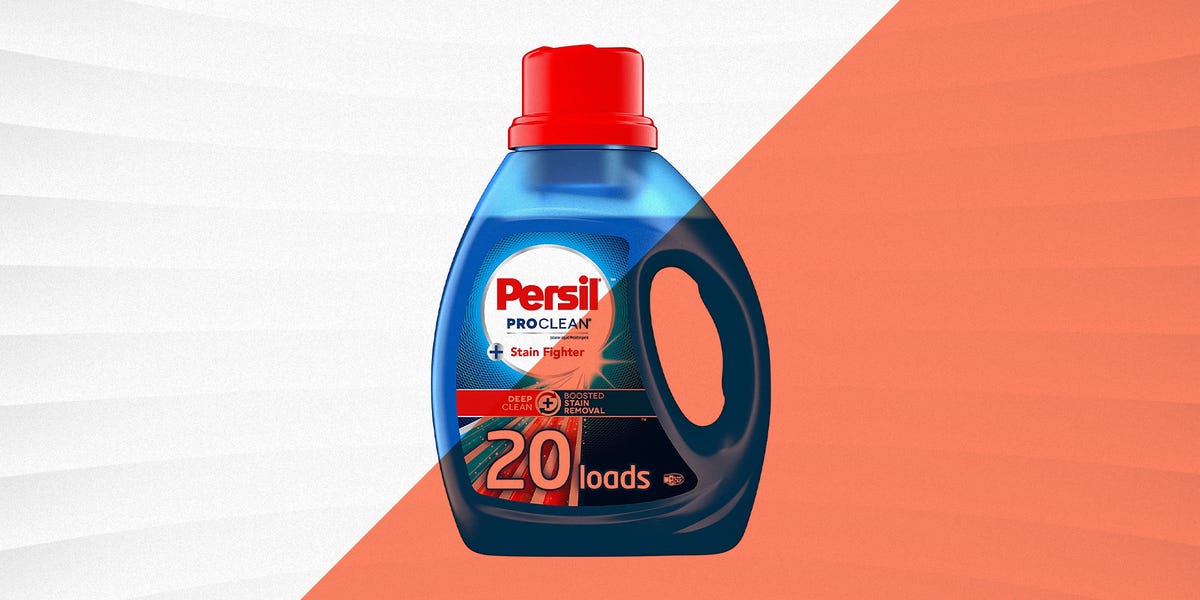 The 8 Best Laundry Stain Removers
Table of Contents What to Consider How We Chose Staff, Courtesy of Persil Stains happen,
Staff, Courtesy of Persil
Stains happen, so if you don't want to look like a slob or throw away clothes, you'll need a good laundry stain remover—or several–because even the best washing machine will need a little help. The truth is that there's no one product that will remove every stain, though some do come close. But with tons of options out there, from gel sticks to sprays to detergents with stain-flighting enzymes, it can be hard to know which ones to have in your arsenal. Read on for recommendations worth considering, plus tips on what to take into account before you buy.
What to Consider
There are two stain remover options: those that you apply pre-wash stain and laundry detergent with stain remover added. Generally speaking, you'll want a stain remover that suits your lifestyle and the kinds of stains you deal with on a regular basis.
Ideally, you should have more than one, as some formulas work better than others on specific stains and how you use them is often situational. For example, if you don't have time to scrub and want to treat items well before you do laundry, gel sticks are often the solution. If it's the weekend and you're washing grass-stained sports uniforms, you'll probably want a stain-fighting laundry detergent. If there are delicates to clean, not all products are safe to use on fabrics like silk and wool.
How We Chose
Every stain remover we cover has an average customer rating of at least 4 stars, and many boast 4.7- and 4.8-star reviews. During our research, we consulted expert sources including Good Housekeeping, The Spruce, and Consumer Reports, and drew from personal experience using several products. We feature pre-wash and laundry detergent stain removers from top brands, but our selection reflects the market's continued shortage—particularly of gel formulas— due to supply issues related to the pandemic. Keep in mind that in some cases, demand is driving up prices.
Advertisement – Continue Reading Below
1
Best Overall
OxiClean MaxForce Laundry Stain Remover (2-Pack)
OxiClean
amazon.com
$12.50
OxiClean MaxForce combines five different stain fighters to remove stubborn stains, like grass, oil, and blood. It's also chlorine-free, so it won't bleach out colors and works on deep-set stains if fabric is soaked overnight. You can also use it on delicates as long as items are hand-washed. 
The only catch for this top-notch product is that it tends to be more expensive than sprays from other brands.
Excellent versatile stain remover
Color-safe chlorine-free formula
Easy application
Can be used on delicates
Often more expensive than competition
2
Another Great Spray
Shout Triple-Action Laundry Stain Remover (2-Pack)
Shout's Triple-Action formula is thick and concentrated and works to remove most ground-in stains fast, including grass and blood. Some stains, however, may need a pre-wash overnight soak to be lifted. 
It's safe to use on delicates and colors, and is often less expensive than the competition, but it doesn't perform as well on oil and makeup as other stain removers.
Good for removing most stains
Safe for delicates and colors
Easy application
Generally less expensive than competition
Not the best for oil and makeup stains
3
Best Gel Stick
OxiClean MaxForce Gel Stain Remover
OxiClean
walmart.com
$3.44
This gel stick from OxiClean is similar to the brand's MaxForce spray, but it's ultra-concentrated for deep cleaning. The gel is fantastic for pre-treating clothes and leaving them in your hamper until it's time to do laundry. 
It's easy to apply, and the nubby applicator brush is effective at digging into stains like oil, grass, and ink and lifting them, though it isn't safe to use on most delicates.
Ultra-concentrated formula
Safe to leave on clothes
Easy brush application
Not safe for most delicates
4
Most portable
Tide To Go Instant Laundry Stain Remover (3-Pack)
Tide To Go instant stain remover is a godsend for saving clothes while you're out and about. It's extremely portable and easy to use in a pinch anywhere you need it. Simply press down on the microfiber pen tip to saturate the item, then use it to rub in the solution and cover the stain. This three-pack is a great value, too. The downside is that you have to get to the stain fast for the pen to work.
Safe for colors
Easy to apply
Only works well on fresh stains
5
Most Gentle
The Laundress New York Stain Solution
The Laundress New York
amazon.com
$19.00
This gentle stain-fighter has a plant-based biodegradable formula and is effective on protein and tannin-based stains, minus harsh chemicals.
The solution is allergen-free, with no dyes or fillers, isn't tested on animals, and won't fade or discolor clothes—even over time. Without a trigger or brush tip it isn't easy to apply, but you can always transfer it to a spray bottle. 
While it's on the pricey side, it's also highly concentrated, so a little goes a long way, plus it gets a stamp of approval from Good Housekeeping.
Works on most stains
Unscented and dye-free
Fully biodegradable
Can be used on delicates
6
Best Powder Laundry Detergent For Stains
OxiClean Versatile Laundry Stain Remover Powder
OxiClean
walmart.com
$7.88
Those who prefer powder detergent—often a better value than liquids—this versatile stain-fighter is chlorine-free and safe to use for colors and most fabrics.
Like many good detergents, it works even better if you use it to pre-treat stains overnight before washing. It also has the benefit of giving dingy clothes a refresh, though it isn't the best choice for those who are sensitive to strong scents.
Versatile stain remover for most frabric
Good for large stains
Improved stain-fighting with pretreatment
Helps get rid of odor
7
Best Liquid Laundry Detergent For Stains
Persil ProClean Laundry Stain Remover Liquid
If you use liquid laundry detergent and need to tackle larger stains this option is your best bet. You'll get extra stain-fighting power in the wash, and Consumer Reports found that it's particularly effective if used to pretreat stains, and worked better than the pre-wash stain removers they tested. 
It's safe for standard and high-efficiency washing machines. This formula contains enzymes for deep cleaning and also fights odor, but may be too harsh to use on your most delicate items.
Tough stain-fighting detergent
Good for large stains
Works well on stains that are soaked pre-wash
Powerful cleaning agents may not work for all delicates
8
Best Eco-Friendly
Ecover Stain Remover (2-Pack)
This is smart pick for shoppers seeking an effective, eco-conscious stain-remover. Not every stain will come out—particularly oil and makeup—but it works well on coffee and red wine without discoloring clothes. 
The formula is fully biodegradable for homes with septic tanks and it gets high marks from Good Housekeeping, but it can't be used on delicates like silk and wool.
Brush for easy application
Biodegradable for homes with septic tanks
Not tested on animals
Can't be used on delicates
Not as effective on oil and makeup
A bit pricey
This content is created and maintained by a third party, and imported onto this page to help users provide their email addresses. You may be able to find more information about this and similar content at piano.io
Advertisement – Continue Reading Below
https://www.popularmechanics.com/home/g38146095/best-laundry-stain-removers/