The Fashion Transparency Index wants to change fashion for the better
A lack of transparency in the fashion supply chains favours labour rights violations and environmental
A lack of transparency in the fashion supply chains favours labour rights violations and environmental damage. Fashion Revolution is trying to change this.
In July 2021, Fashion Revolution released the sixth annual edition of the Fashion Transparency Index. For the 2021 index, researchers reviewed and ranked 250 of the world's largest fashion brands and retailers. The review is based on the information these companies disclosed about their operations and supply chains, social and environmental policies, impacts, and practices.
The social and environmental impact of fashion
Due to its unsustainable practices, the fashion industry has a severe impact on the environment. As reported by the "Textile Exchange Preferred Fiber Material Market Report 2020", polyester was the most widely used fibre worldwide in 2019, with an approximate 52 per cent share of the global fibre production and an annual production of around 57.7 million mt. These numbers are concerning, as polyester is a fossil-based synthetic fibre and a carbon-intensive material.
Furthermore, the industry's intensive use of synthetic fibres also contributes to plastic pollution. In fact, the IUCN's "Primary Microplastics in the Oceans: a Global Evaluation of Sources" report highlighted that  – tiny pieces of plastic intentionally manufactured for commercial use. The end-of-life management of clothes is also highly unsustainable. The Ellen MacArthur Foundation states that more than $500 billion of value is lost every year due to clothing underutilisation and a lack of recycling.
Aside from its negative impact on the planet, the fashion industry is also known for violating workers' rights. According to Global Labor Justice (GLJ), women garment workers interviewed for a study presented at the International Labor Conference (ILC) described physical and verbal violence, sexual violence and harassment, coercion, threats, retaliation, and forced overtime. This provides evidence of the presence of gender-based violence and harassment (GBHV) in the global garment supply chain. What's more, IndustriALL Global Union has reported that on 1 August, Bangladeshi garment workers were forced to return to work amid a Covid-19 lockdown in unsafe travel conditions.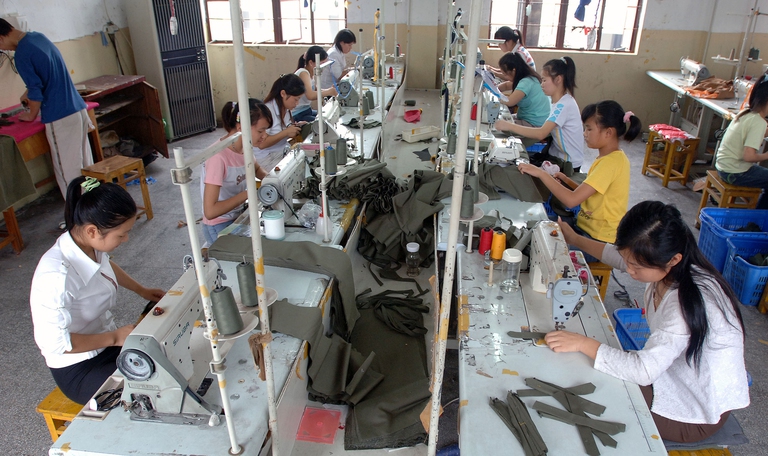 The aim of the Transparency Index
Fashion Revolution conceived the Index as a research and communication tool meant to push and incentivize the most prominent fashion companies to be more transparent about their practices, products, policies, and social and environmental efforts. Although transparency is not seen as synonymous with sustainability, it is regarded as a fundamental first step to achieving systemic change and building a sustainable, fair, and accountable global fashion industry. Conversely, an opaque system and a lack of transparency support impunity, human and environmental exploitation, and the permanence of an exclusive system where consumers' trust is deemed a given.
Fashion Revolution 2021 Transparency Index's findings
The Index reports that 99 per cent of the world's major fashion brands didn't disclose the number of workers that are being paid a living wage in their supply chain, and the majority of them (96 per cent) also didn't publish a roadmap on how they plan to achieve paying all workers in their supply chain a living wage. Transparency is also severely lacking regarding the brands' Covid-19 response, with just 3 per cent of the major fashion companies disclosing the number of workers laid off due to the pandemic. In addition, only 18 per cent of the reviewed brands publicly disclosed the percentage of their complete or partial Covid-related order cancellations.
This lack of information makes any assessment of the negative socio-economic impact of the Covid-19 pandemic across fashion supply chains fragmentary. On the upside, in 2021, there was a 3 per cent increase in brands disclosing information about some of their processing facilities. Overall, among the world's largest fashion companies, progress on transparency is still too slow as brands achieved an average score of 23 per cent.

https://www.lifegate.com/fashion-revolution-transparency-index-2021