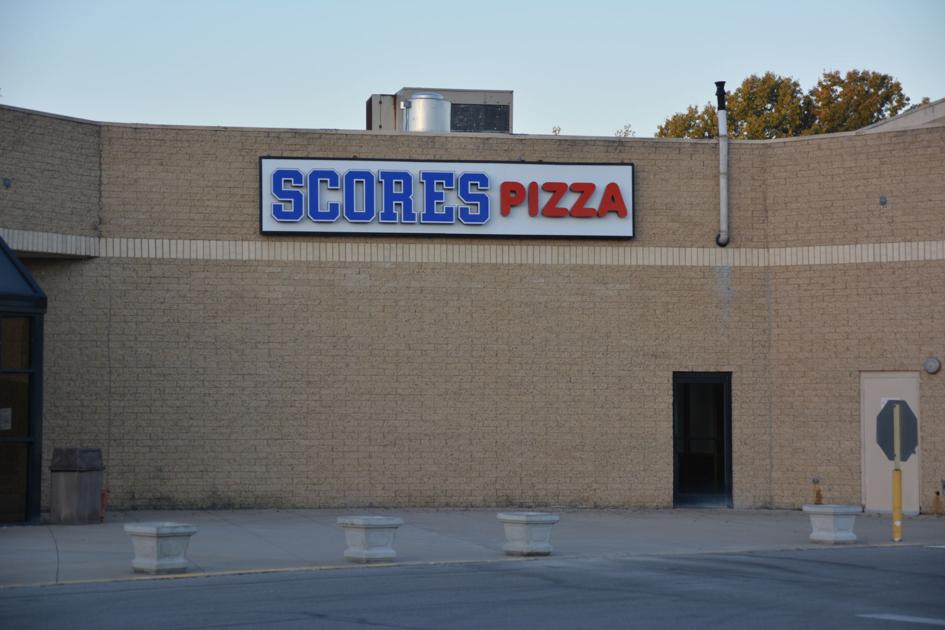 Two restaurants coming to mall | News
Parkway Plaza Mall is set to welcome a pair of new restaurants just in time
Parkway Plaza Mall is set to welcome a pair of new restaurants just in time for the holiday season. One will seek to add a unique spin to the traditional pizza buffet-style offering, while the second may be the first of its kind in the area, offering customers gourmet food while giving local musical talent a space to spotlight their talent.
Both restaurants are being developed by Paul and Jinger Lloyd, former owners of the Blue Dot Taxi service.
"We started Blue Dot eight years ago with two museums," said Jinger. "Two years ago we sold the company and we had 25 cars. Then we retired."
But, she said, she and her husband discovered that the life of retirees was not for them, so they decided to fulfill a shared lifelong goal, opening a restaurant. Opening two restaurants was not in their plans, but that is exactly how things played out.
The pair first secured a lease on the former Tumbleweed Southwest Grill location on the south end of the mall, where they plan to open a food and entertainment venue named The Spotlight Lounge.
"It is a nice facility with a nice oak bar and lots of nice booths," Jinger said. "We started working on getting that location ready, but then Godfathers closed. The mall really thought they would have trouble renting space, so they offered it to us at a reasonable rate. That is when my husband told me he'd had this concept for a different restaurant for years. So now we have two restaurants."
Once the lease for the Godfathers' building was signed, plans changed. Spotlight Lounge was put on the back burner and the Lloyds began working on their other restaurant, Scores Pizza, which is expected to open first. The plan is to be up and running by the time their neighbor, Dunham's Sports, opens the first week of November.
"This is entirely my husband's concept," said Jinger. "That is a place that will focus on kids sports scores."
She said pizza boxes will be adorned with the latest sports scores from area middle school and high school sorts, and televisions around the restaurant will broadcast both a list of local sports scores, and when available, video of local athletic events.
"It will be those kids' claim to fame," she said. "When they score that big touchdown, they can come in and see their name."
Scores Pizza will offer a lunchtime buffet, as well as dine-in, carryout and delivery options. Jinger added that they also plan to sell barbeque and plan to seek a liquor license so they can sell beer.
"We will offer two types of pizza," she said. "We've hired Tony and Cindy Barnett to manage the store. They ran the pizza restaurant that used to be in the skating rink. Our normal pizza will be very close to what they sold at the previous establishment, and the second will be more of a gourmet pizza that folks are calling Detorit0style."
Jinger said that Detroit-style pizza comes on a light, airy and crispy crust with toppings that go all the way to the edge. Unlike most pizzas, the sauce is on top of the toppings rather than on top of the crust.
"We're still experimenting right now," she said. "By the time we open, we will have it perfected."
Once Scores Pizza opens for business, their focus will return to Spotlight Lounge, which Jinger said she hopes will be able to open by the first of December. The restaurant will be open Thursday through Saturday nights, and for early Sunday afternoon brunch. Thursdays will feature a DJ and hopefully karaoke, while for Fridays and Saturdays she hopes to book live bands to entertain customers.
David White, former owner of Capers Cafe in Hartford, will run the kitchen at the facility. She said that White is a five star chef who trained in San Francisco and specializes in sea food. As to what the menu will be, that is yet to be decided, but Jinger said it will lean more towards the gourmet end of the food spectrum.
https://www.the-messenger.com/news/article_faa07a5e-ec8f-51ed-a86c-7da3672523f3.html