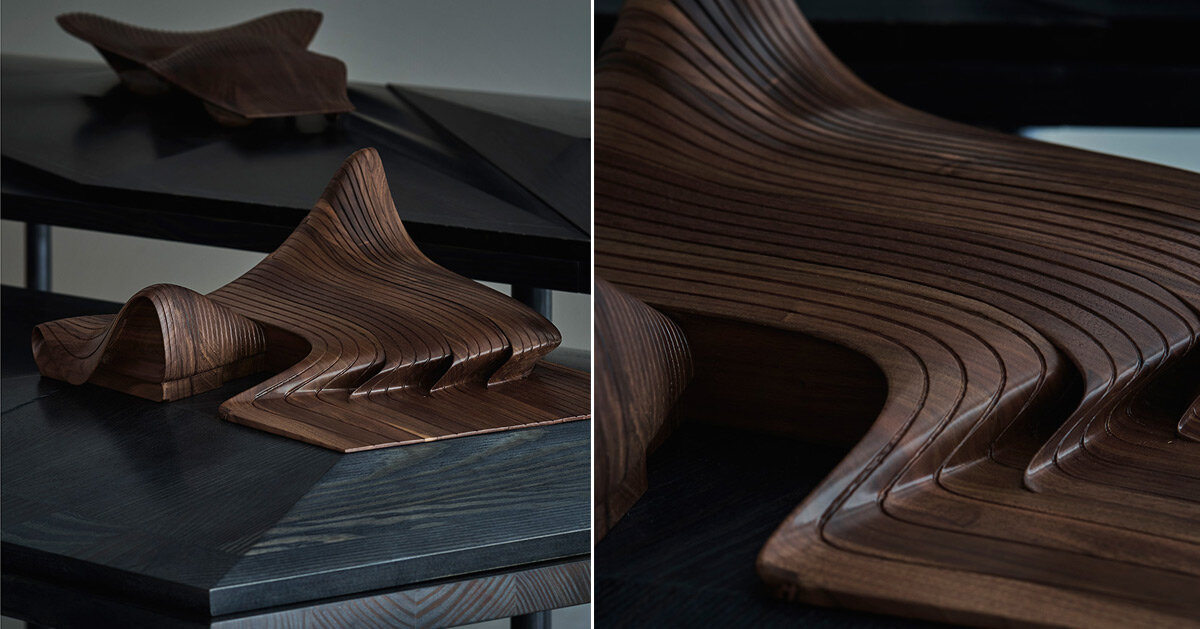 zaha hadid's designs reproduced in wood by karimoku for collaborative tokyo exhibition
Table of Contents ZAHA HADID design X KARIMOKU COLLABORATIONthe 'seyun' collectionthe exhibition at karimoku commons
ZAHA HADID design X KARIMOKU COLLABORATION
to announce and celebrate their collaboration with zaha hadid design (ZHD), japanese furniture maker karimoku presents a comprehensive exhibition of ZHD's work at their showroom and gallery space in tokyo. the highlight of the exhibition, opening on 13 october 2021, is a preview of the upcoming 'seyun' collection, showcasing prototypes designed by ZHD, manufactured with karimoku's state-of-the-art woodworking machines, and hand-finished meticulously by the brand's artisan craftsmen. 
'this collaboration combines ZHD's unmistakable design language and inventive approach to materiality with karimoku's uncompromising quality standards, achieved through the implementation of the most advanced technologies and manufacturing processes', assures woody yao, director at ZHD.

the pieces are formed as a series of conjoined asymmetrical surfaces
image courtesy of masaaki inoue
the 'seyun' collection
the 'seyun' collection includes chairs, armchairs, and tables designed by ZHD (find more here) and crafted in wood by karimoku furniture (find more here). exploring the juxtaposition between the hardness of the wood and the lightness of the design, the pieces are formed as a series of conjoined asymmetrical surfaces. all items are meticulously constructed in wood, in a combination of machine-made and hand-finished processes. 'faithfully reproducing zaha hadid's design in wood is particularly challenging. we are honored to be involved in the making of her furniture designs, proving our knowledge and skills acquired throughout karimoku's history in craftsmenship dating back to 1940,' shares hiroshi kato, executive vice president of karimoku furniture.
the first piece of furniture in the 'seyun' collection by zaha hadid design is a side chair to be revealed as a prototype in the exhibition at karimoku commons tokyo and launched in spring 2022.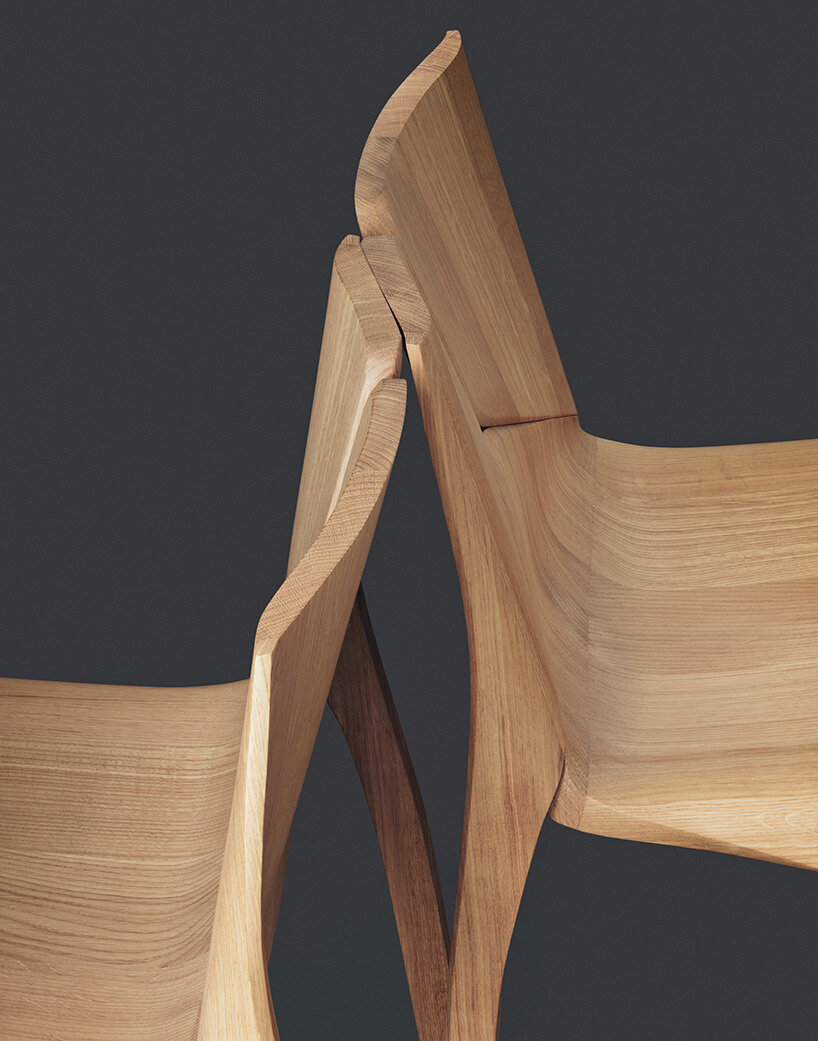 the prototype chair
image courtesy of masaki ogawa
the exhibition at karimoku commons tokyo
taking place at karimoku's recently opened hybrid space in central tokyo, the collaborative display is the first zaha hadid exhibition since 2014. the exhibition presents a selection of architectural models from the famed architect's archive that have been reproduced in wood, allowing visitors to engage with some of her designs on a very different scale. the exhibition also offers an overview of zaha hadid design's portfolio spanning fashion and jewelry design, home accessories and furniture, carpets, and lighting systems, developed in collaborations with some of the world's most respected brands, as well as under the ZHD label, and showcased in japan for the first time. articulating the strength of hadid's remarkable legacy, the exhibition encourages an explorative journey to discover and engage with many relevant and diverse examples of the studio's work, highlighting once again the breadth of hadid's contribution to global architecture and design.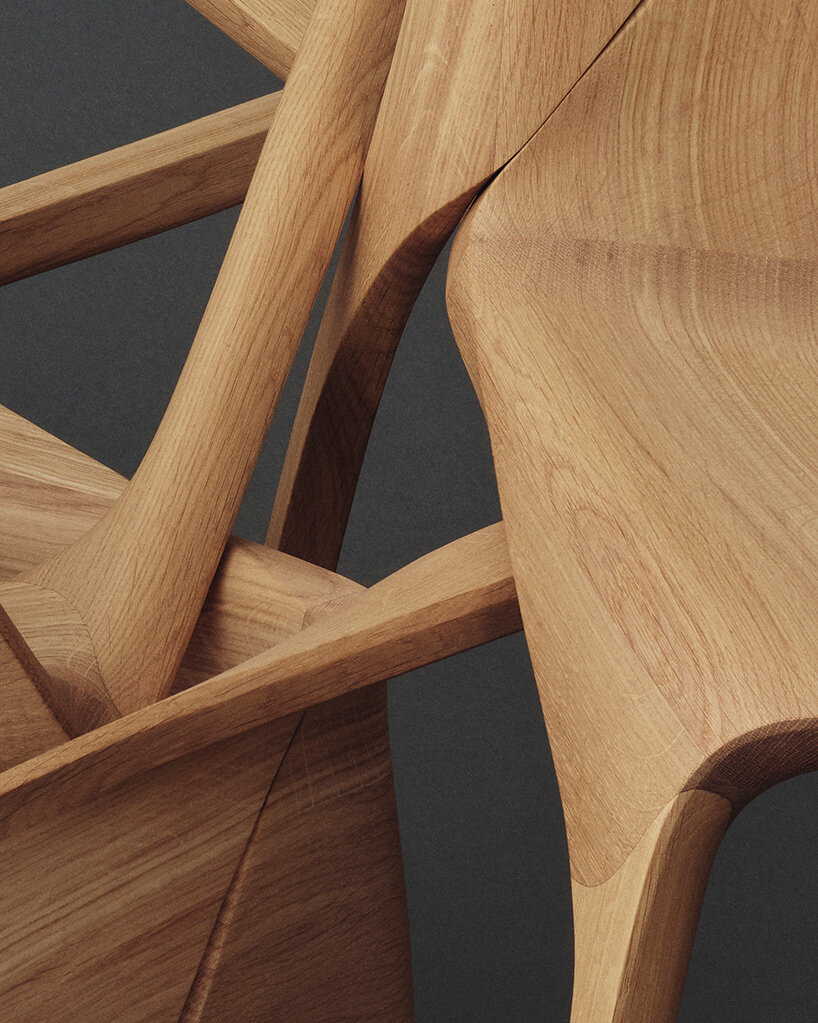 image courtesy of masaki ogawa
image courtesy of masaki ogawa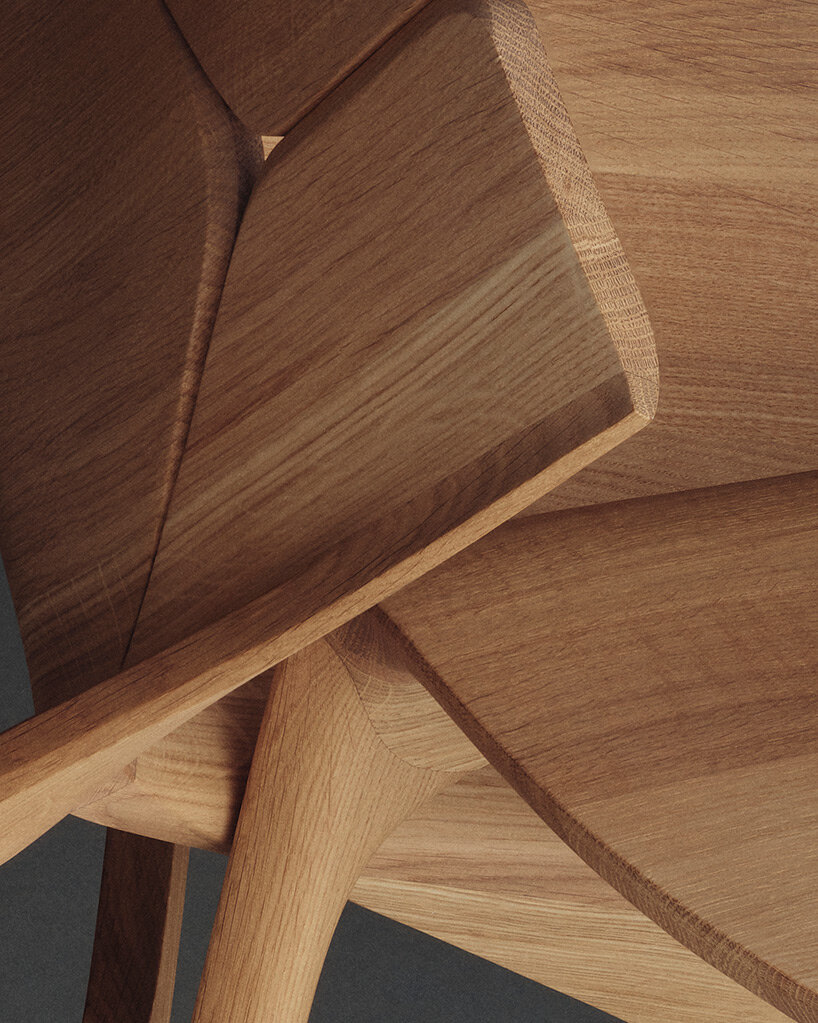 image courtesy of masaki ogawa 
project info:
name: 'seyun' collection
designed by: zaha hadid design (ZHD)
manufactured by: karimoku 
event: zaha hadid design exhibition
location: karimoku commons tokyo
myrto katsikopoulou I designboom
oct 13, 2021
zaha hadid's designs reproduced in wood by karimoku for collaborative tokyo exhibition